Just when we thought we have seen most of Balamban's best tourist destinations – Buwakan ni Alejandra, Florentino's Little Tagaytay, Nature Camp, Mt. Mauyog, etc. – a hidden paradise located somewhere in the town's highlands is recently taking up a spotlight online.
Casili Spring in Sitio Maigang, Brgy. Arpili, Balamban is an enchanting hidden lagoon experience you will never forget.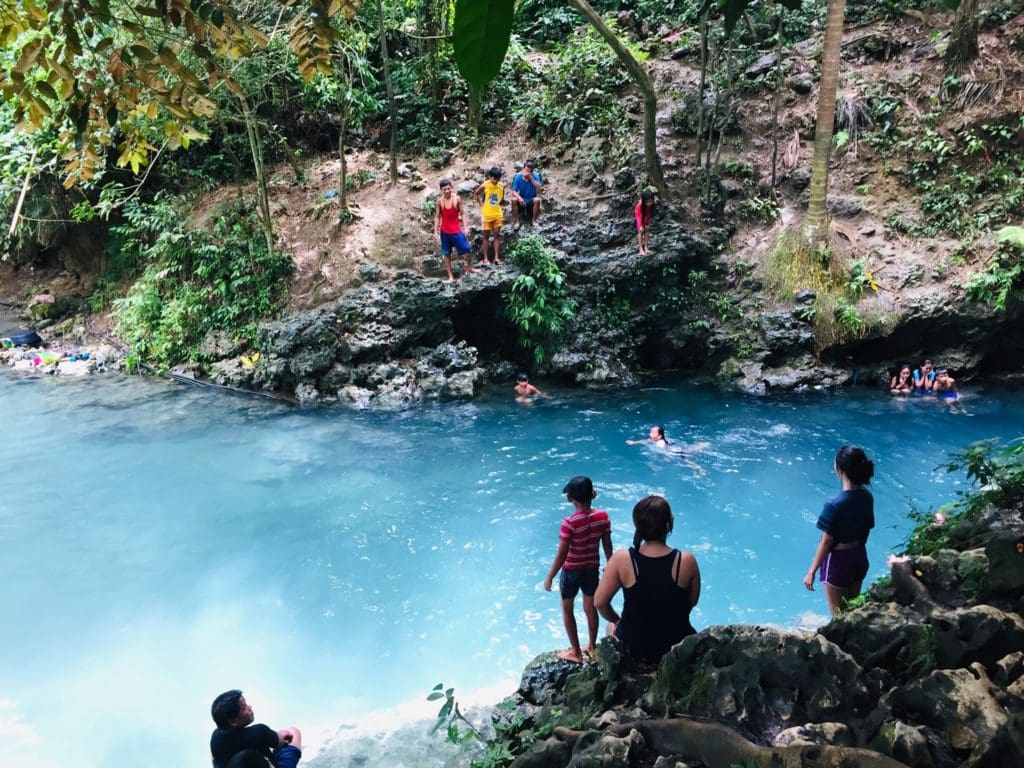 It is a deep spring river that shows off a sapphire-hue freshwater like a mini blue lagoon surrounded by a wide span of lush green foliage and expansive acacia trees. Its name is derived from "casili/ba-is", a large freshwater eel that was reported to be formerly abundant in the area. It is a native delicacy which is cooked with coconut milk and local spices.
The waters here will never disappoint you. You can plunge here all day while making fun memories with your family and friends. Residents and visitors from neighboring places will not flock here during weekends if the waters aren't cold enough to refresh them from an exhausting week.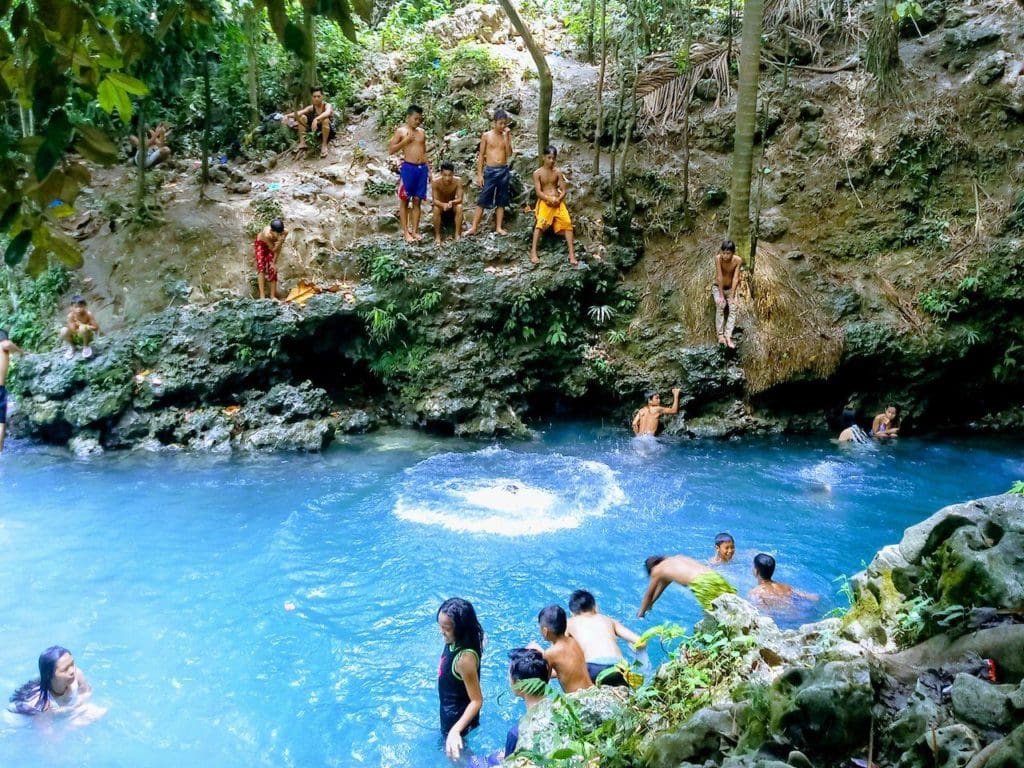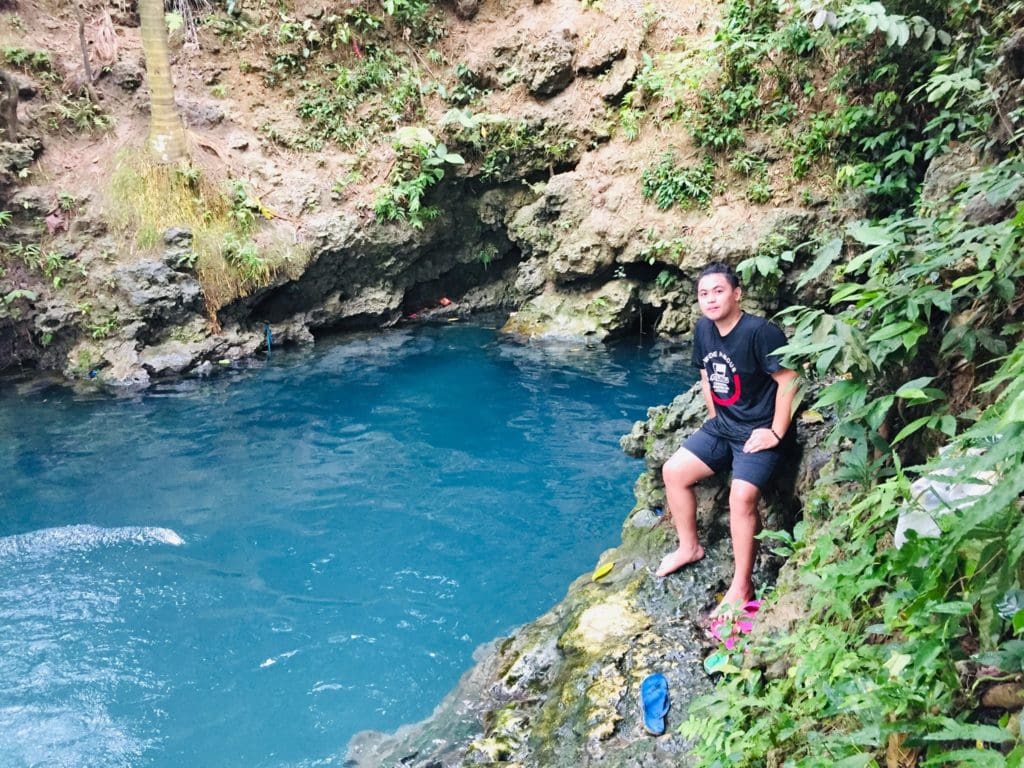 There's an area in the spring where the shade of the water is dark blue – indicating that it's deep and a perfect spot for a dive. Locals even describe Casili Spring as "a blue lagoon with unfathomable depth". But be careful though as there are no lifeguards around the place.
The place is not developed yet so you won't see any fancy stores nearby but there are stalls here that offer a wide array of drinks, chips and other snacks. Some sell delicious food like pork and chicken bbq, tempura and caramelized banana on sticks.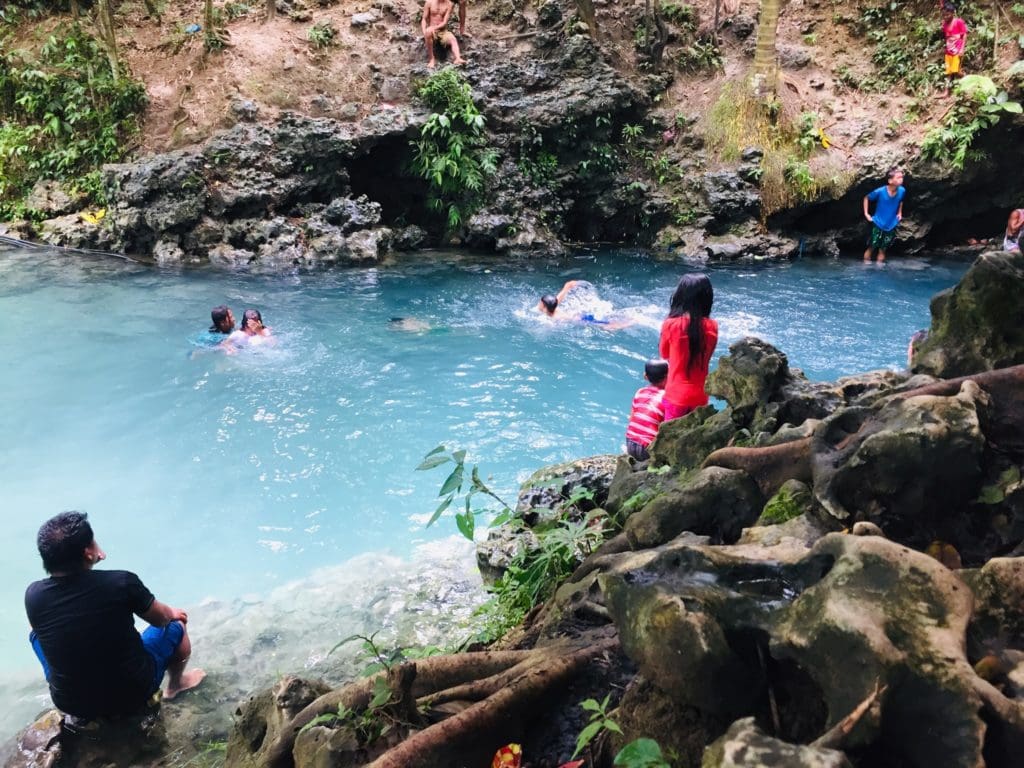 If you're with a group, it's better that you bring your own food and have a picnic by the spring. Be reminded though that there are no tables or chairs readily set-up for rentals, but the stall owners would still gladly offer you their own tables and chairs if you buy stuff from them.
Casili Underwater Cave System
Below Casili Spring's basin lies a unique underwater cave system. Meaning, the cold spring that people see and experience is just a river outlet of the cave. Cave explorers officially called it the Casili Underwater Cave System or CUCS. It's an interesting underwater cave but it is not totally mapped and explored yet. Hence, only experienced cave explorers with the necessary equipment are advised to visit the Casili Cave.
On the other hand, the Casili Spring is an important aspect of life for the residents of Sitio Casili. Most households acquire their drinking water in the spring and most bathe and do their laundry in the mid and downstream portions.
As a responsible tourist, we should make sure that we leave no trace when visiting Casili Spring. Both the spring and the underwater cave are found to shelter rich biodiversity and they hold so much potential. Let's always practice CLAYGO.
RATES & OTHER INFORMATION
FEES:
Entrance fee: None as of the moment
Opening hours: 7AM to 5PM
HOW TO GET THERE?
Exact location: Sitio Maigang, Brgy. Arpili, Balamban — approx. 2 hours away from Cebu City.
BY V-HIRE: From Ayala Van Terminal, ride a van bound for Balamban via transcentral highway, P120/head. Alight at Jolibee Balamban branch, head to the public market and take a pedicab going to barangay Arpili (fare: P13). Tell the cab driver to drop you off at Benjsacz Gas Station near USJR Balamban. From the main highway, Casili Cold Spring is just a 15-minute walk thru a partly concrete but mostly unpaved road. Don't hesitate to inquire direction from the locals.
BY CAR: Navigate with Waze or Google Maps and set your destination to "Casili Spring Water" in Brgy. Arpili Balamban. Parking space is available.