Make way for Compostela's newest attraction!
Cascades Nature Park is a perfect mix of scenic natural landscapes and high-end amenities. Taking pride as Compostela's largest outdoor venue for practically any event you can think of, Cascades Nature Park sure is gonna give your dream event a green touch.
They just had their soft opening last September 15, 2020, and while some of their amenities are still being finished, their pool and lake are already available for use.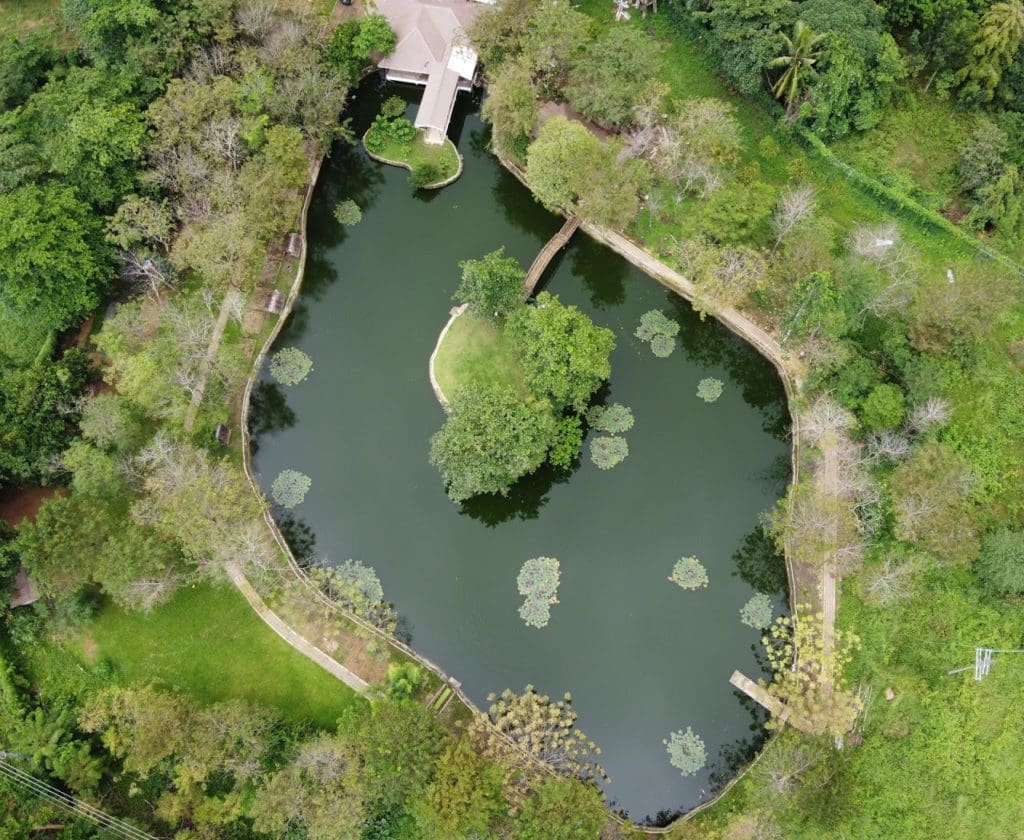 Cascades Nature Park can cater to any large event – garden-themed weddings and reception, team buildings, concerts, debuts, and photoshoots – you name it! Over 6 hectares in size, Cascades Nature Park has a lot of amenities.
This includes an islet located in the center of a lake (perfect spot for exchanging of vows). You can go fishing in the lake or rent out a kayak, paddle board, canoe, or a pedal boat. They also have a 600-square meter swimming pool (one of the largest in Cebu) for pool lovers.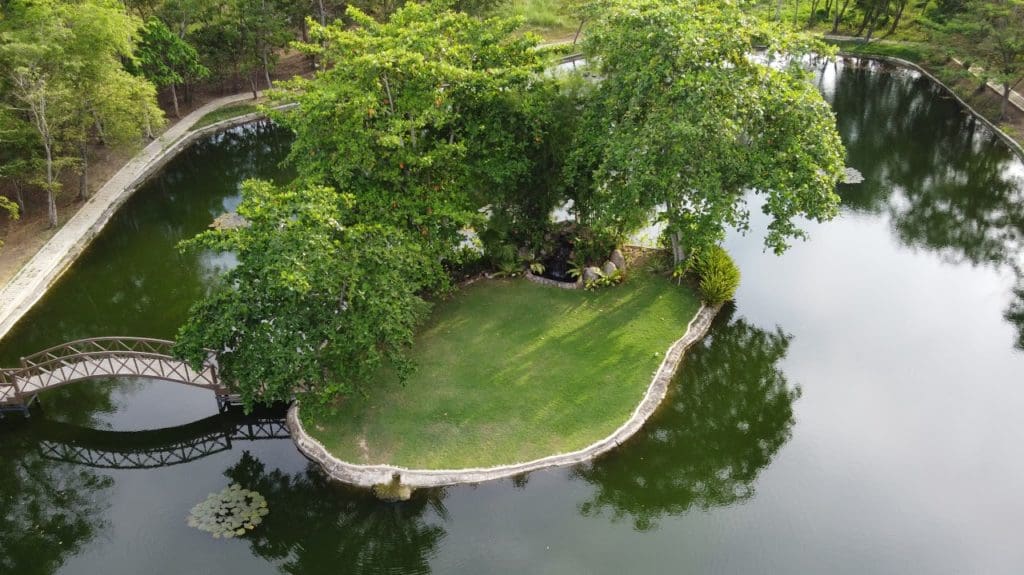 Amenities:
Huge swimming pool
Water Activities

Kayaks
Paddle Boards
3-person canoe
Pedal Boat

Unique Island

Island in the middle of our Lake
Perfect stage for weddings, concerts, or performances
Seating surrounding the outside of the lake with a perfect view of the island

Large Open Fields
Bar and Grill
Games

Boche Ball
Volleyball (coming soon)
Soccer
Playing Cards

Big Lake with Fishing

Walking Path – 285 Meters around the Lake
Casitas and Cabanas
Central Island – The perfect stage for any event!
Water Activities
Fish include: Tilapia

Private Cabanas

Up to 10 People per Cabana. Good for Day use only; not valid for overnight stay.

Covered Facilities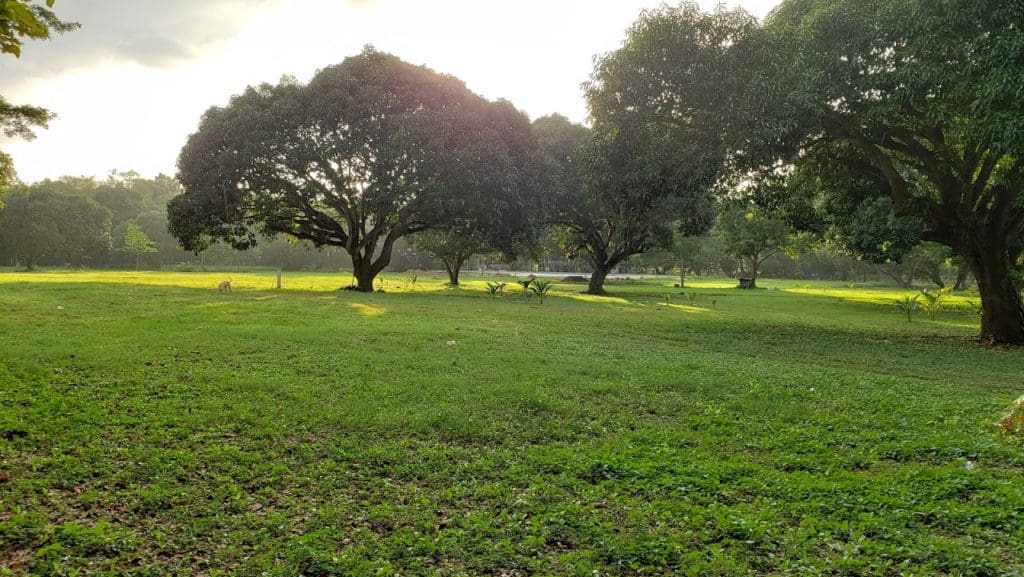 Cascades Nature Park can be booked for exclusive events but non-exclusive reservations are accepted too.
Day passes are available for those who want to enjoy the amenities for a day. Take note that interested guests must make a reservation first before going to Cascades Nature Park. For now, they are limiting visitors to 150 at a time. Same-day reservations for daytime passes are also allowed.
RATES & OTHER INFORMATION
DAY USE:
Adults: P200 per head
Children: P160 per head (for children ages 3-12, seniors, PWDs)
2 years old and below: FREE
Day pass entrance fees are inclusive of parking fee, tables and chairs, and use of all public facilities including the swimming pool and lake
COTTAGE FEES:
Casita (poolside or lakeside): P500 (good for 6 people; day use only)
Cabana: P1,000 (good for 10 people)
Shade tent: P250 (only for use in open field or lawn)
Other fees:
Kayak: P150/hour
Paddle board: P150/hour
Canoe: P200/hour
Fishing: P200/kilo (black tilapia); P450/kilo (orange tilapia); bring your own fishing poles.
Fish feeding: P10/bag
Note:
Outside food is allowed. But the management requires the visitors to take home and dispose their garbage properly. Guests are encouraged to bring their own trash bag.
Alcohol from outside are not allowed. You can buy at their bar.
Loud music in the pool or lake area is not allowed.
To make a reservation for weddings, corporate events, team buildings, concerts, and other celebrations, contact them with the links below.
OTHER INFORMATION:
HOW TO GET THERE?
Exact location: St.Francis Subdiviision, Barangay Magay, Compostela, Northern Cebu — approx. 1.5 hours away from Cebu City.
BY COMMUTE: From SM City Cebu, you can ride:
– Vhire going to Danao ETT: 1 hour and 10 minutes Fare: ₱50
– Or jeep going to Danao (27 = Jeep Number) Fare: ₱20-25
…just tell the driver to drop you off at "Skina Buluang".
From there, there are motorbikes or halal-habal and tricycles at the skina, tell them that you're going to "Cascades Nature Park". Fare is ₱10-20 per head.
BY CAR: Head on to Compostela and stop at Magay Elementary School. Right across the school is the St. Francis Subdivision. Enter the subdivision and drive straight through the pawn shop. Upon arriving at the pawn shop, make a left turn and you will see Cascades Nature Park.