Did you know that there are claims that waterfalls contain an ample number of negative ions which somehow increase our serotonin levels? This explains why we feel relax just by watching the motion and sound of the moving water. Amazing, right?
This also answers the question why a lot of foreign and local tourists love to wander around the Philippines, which is known to be home to several beautiful cascades and hidden treasures that are yet to be discovered – one of which is Cebu's very own Cancalanog Falls in Alegria. It has an entrance fee of just ₱30 per head.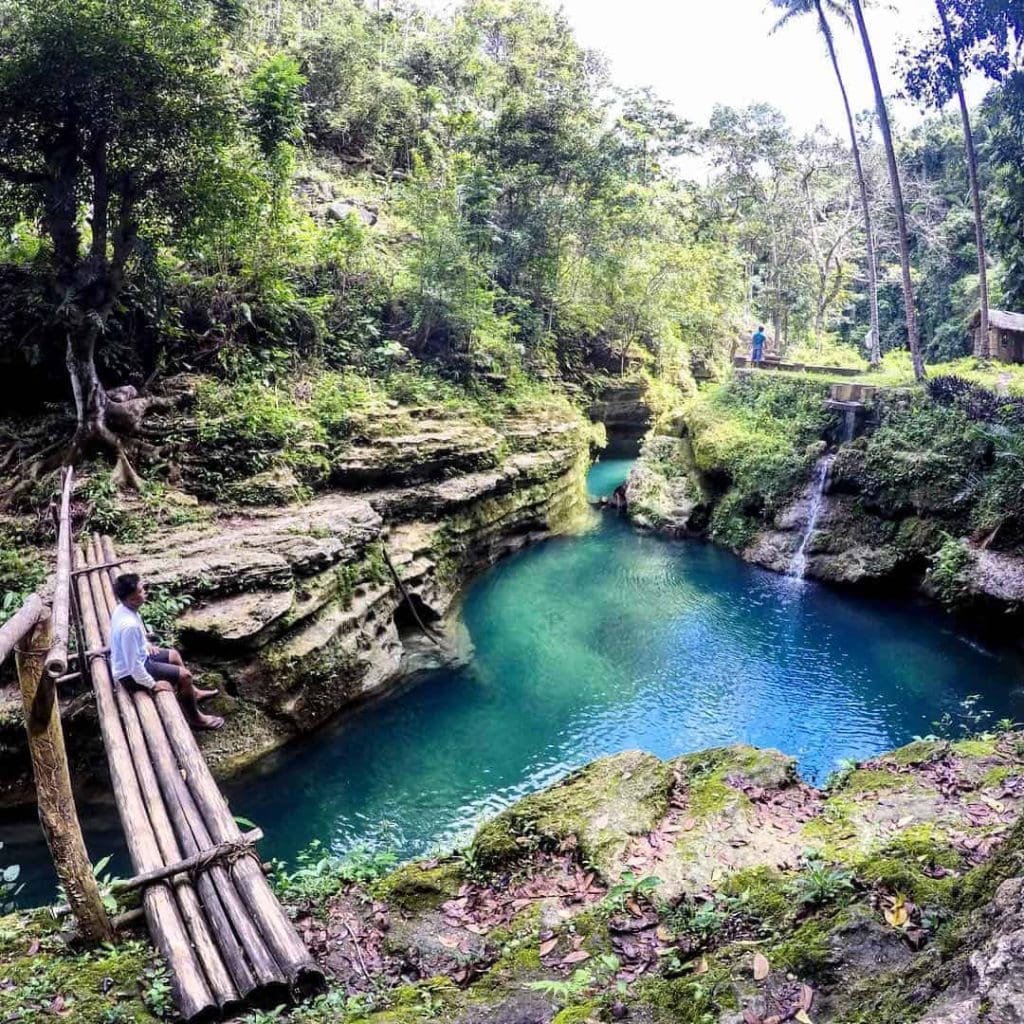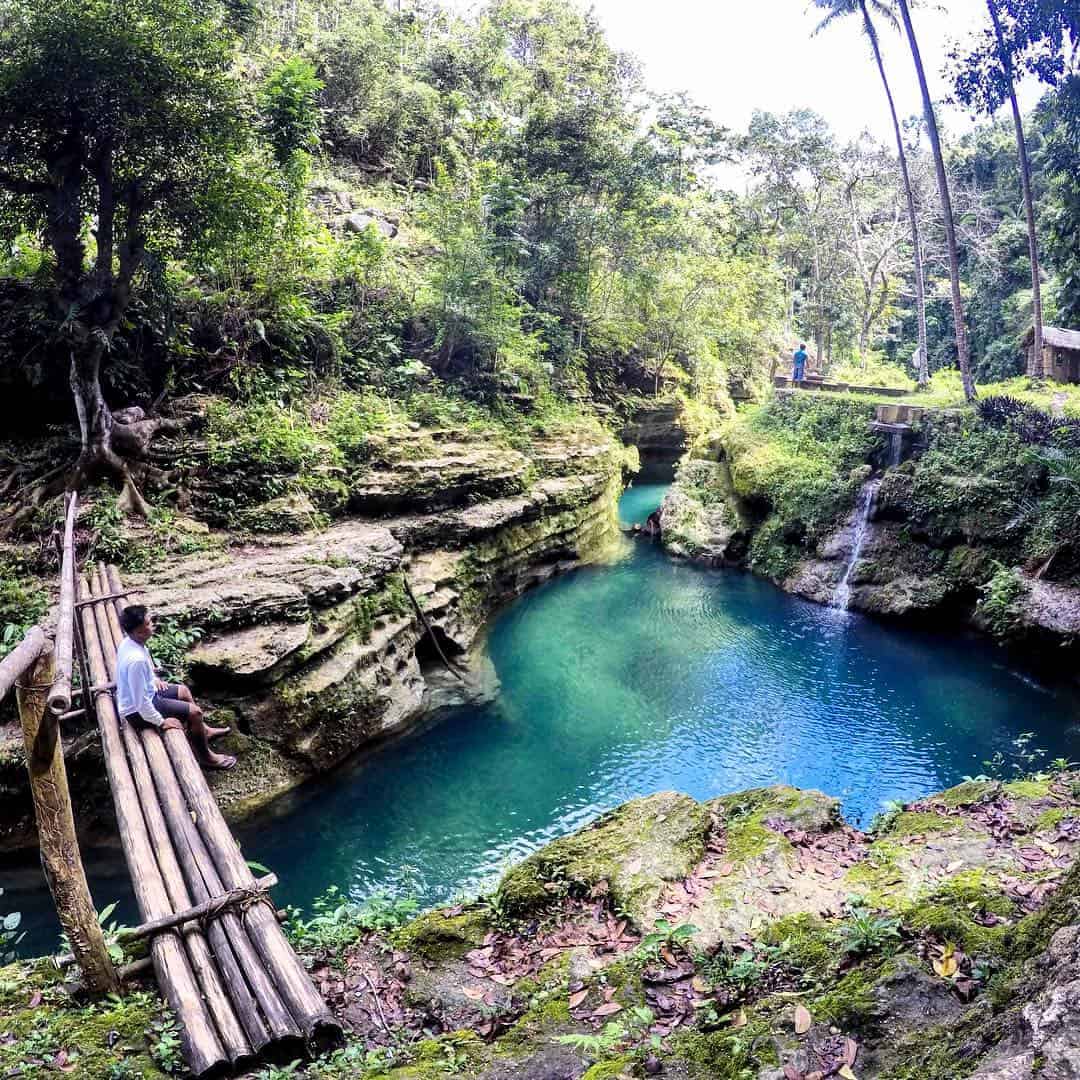 Also known as Cangkalanog Falls, this mesmerizing natural wonder is famous for its resemblance to Surigao's Enchanted River due to its bluish-green ice-cold water which creates a stunning fresh swimming pool.
Its picturesque view of the nature – birds over your head, trees surrounding the watering hole, and wind caressing your skin, surely creates a soothing vibe to your mind and soul.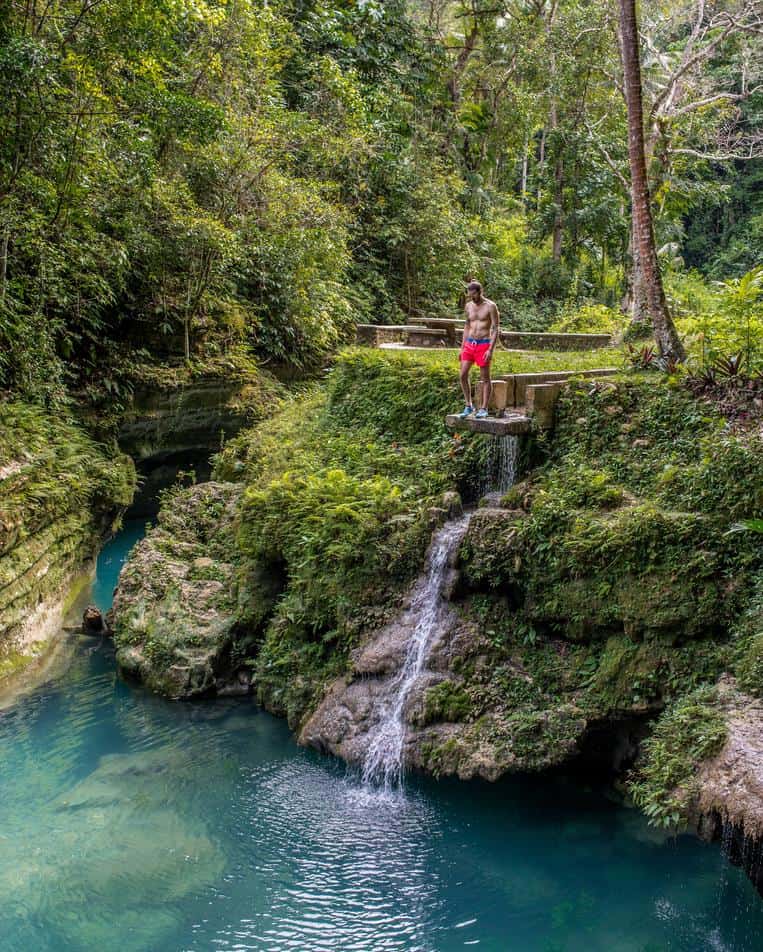 However, just a little heads-up if you wish to visit this enchanting place, do not expect for this hidden waterfall to be like the other magnificent ones when it comes to its height but don't fret, Cancalanog Falls may not be as tall as the others, but surely its unique glow of the waters and relaxing atmosphere will make up for it.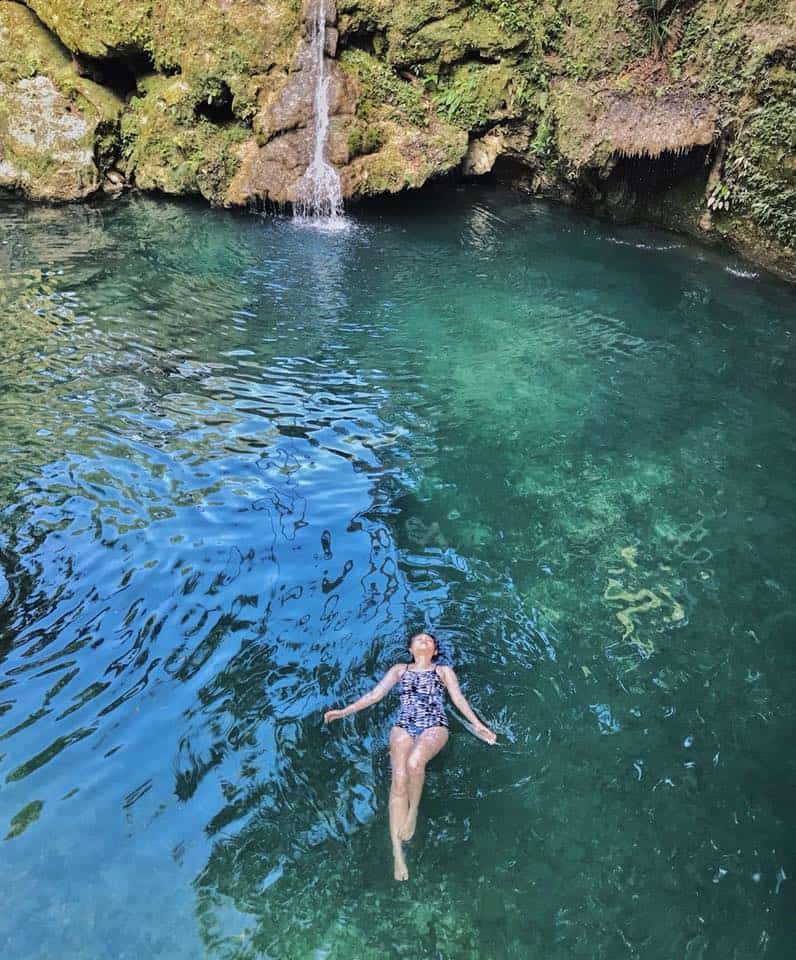 Expenses:
Entrance fee: ₱30 per head
Bus fare: ~₱170 per head (one-way)
Motorbike (Habal-habal): – ₱75 per head (one-way)
Note:
There is an available comfort room.
If you wish to stay overnight, permission from the operators is highly required.
Food and refreshments can be purchased at the registration area. The place can sometimes get crowded during peak seasons.
Should you have any questions or concerns, you may contact the Alegria Municipal Hall at (032) 476 7092.
How to get there?
Exact Location: Sangi, Alegria, southern Cebu (right before Cambais Falls and 1-hour away from Moalboal). 3 hours away from the city proper.
BY BUS: From the Cebu South Bus Terminal, ride any bus bound for Barili. Inform the driver to drop you off at the Sangi junction in Alegria. From there, ride a habal-habal or motorcycle to the drop-off point going to the falls.
From the drop-off point, you will walk for about 20 minutes before you reach to Cancalanog.
Tip: Make prior arrangements with a habal-habal driver to pick you up at a later time since motorcycles do not usually pass by the area
BY CAR: If you're driving a private vehicle, navigate with Waze or Google Maps and set your destination to "Cancalanog Falls". There's a parking space from the starting point or registration area. Note, road is a bit narrow and steep on some areas. You will also need to walk for about 20 minutes from the parking or registration area to the falls.