Enjoy your favorite chicken wings in the comforts of your homes.
Cebu City has been placed under Enhanced Community Quarantine (ECQ) making us stay at home for all the right reasons. Because people have been mandated to stay indoors, businesses have also temporarily suspended their operations.
However, because of our dire need to satisfy our cravings, some restaurants have heeded to our calls and offer delivery services.
Burrows, is not an exception. Burrows, famous for their flavorful chicken wings, is opening their branch in Lahug for takeout, pickup, and delivery (within Cebu City only). They started their operations on April 7, at 11AM until 7:30PM.
MENU:
P220 for 8 pcs Chicken Wings
P310 for 12 pcs Chicken Wings
P480 for 20 pcs Chicken Wings
FREE Regular Fries for every order of their Chicken Wings
Add-ons:
P20 for their sauce/s (Asian BBQ, Mild Teriyaki, Chilli, Garlic Parmesan, Ranch Dip, Honey Mustard Dip, Sour Cream Dip)
P20 for extra rice
P60 for beverage (Pineapple in can, Four Seasons in can, Royal in can)
P20 for water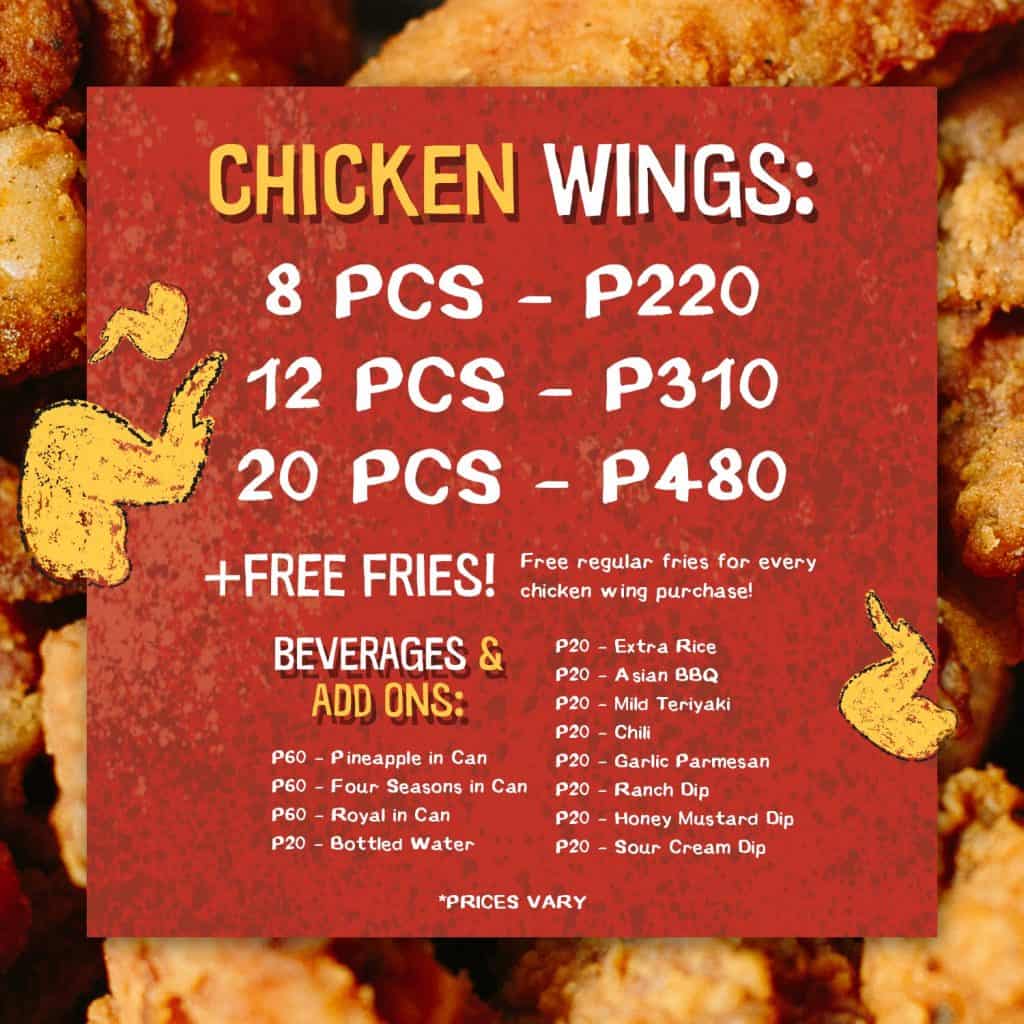 Delivery details
Open for delivery or pick-up at their Lahug branch
Delivery/opening time: 11AM to 7:30PM daily
Contact numbers: (032) 328 1074 / 0925 772 1199 (SUN) / 0966 166 5236 (GLOBE)
You can also place your orders via Grab Food
You can have your cravings delivered if you meet the minimum order of P220 and pay for their delivery charge.