We all crave for a perfect staycation that doesn't just refreshes the body but also one that rejuvenates the mind and soul.
Bunzie's Cove in Brgy. Muabog, Tabogon is your dream staycation spot. Considered as the Caribbean of Cebu, the place boasts a distraction-free vacation home complete with natural and nature-inspired embellishment. It also has different types of accommodation that suits perfectly for your family's overnight stays.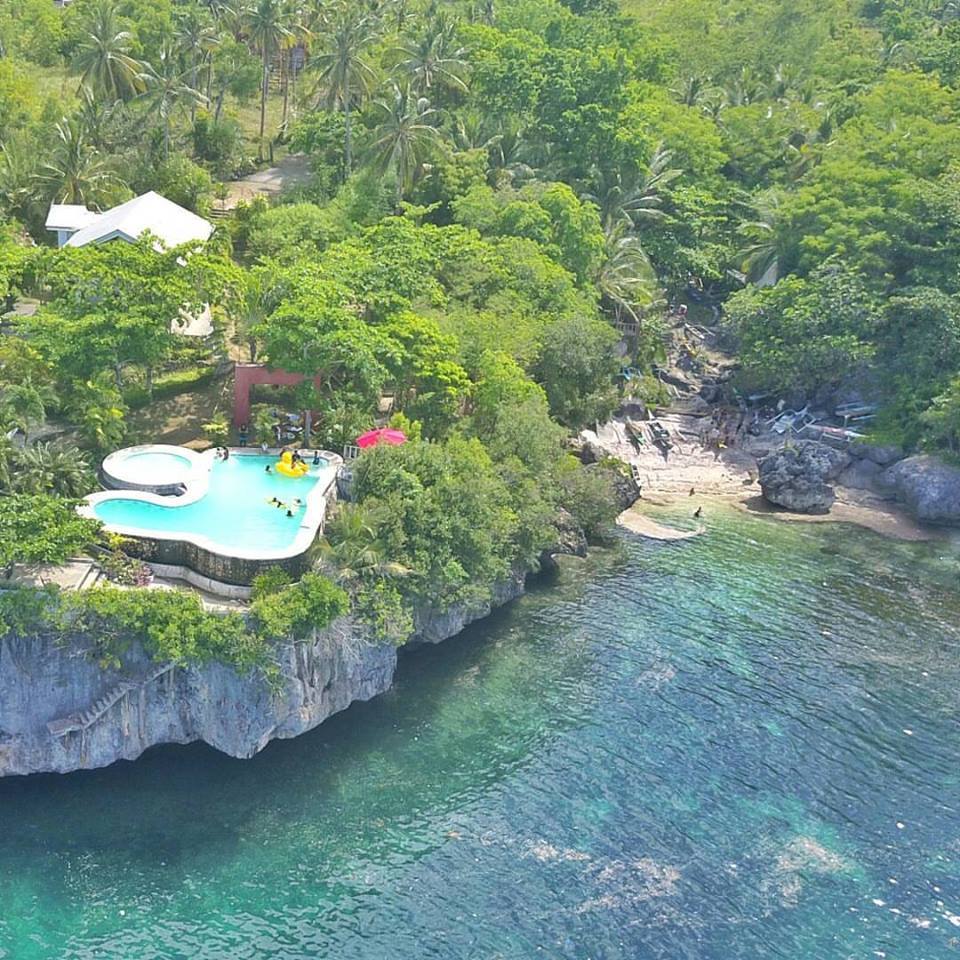 If there's one thing that this pandemic and the community quarantine had taught us, it's about appreciating the company of ourselves and our families. Being stuck in the house for so long had made our families closer than ever. Why not celebrate that here? The soothing and calming ambience of the place makes you want to live here forever.
The Accommodation
Its accommodation spaces are satisfying and pleasing. It gives you a rustic theme to complement its Caribbean feels. The place is also furnished with artworks made by local and international artists. With no television nor internet and weak phone signal, you will surely get the chance to take a break from the digital world and just reconnect and commune with nature.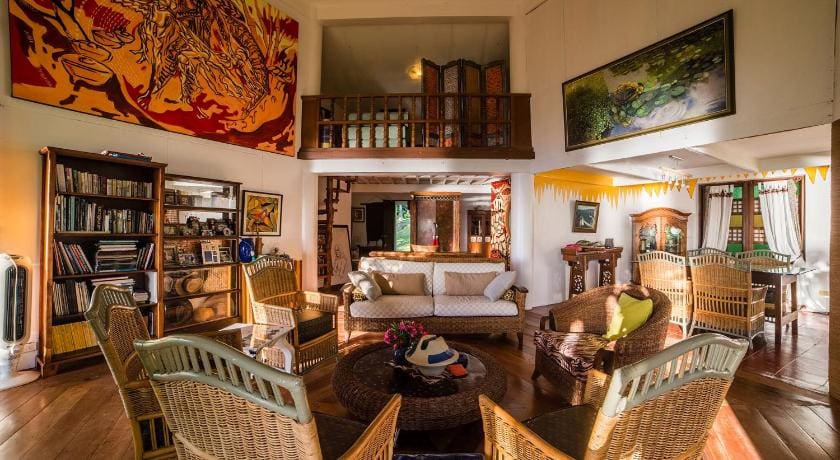 Also, accommodation types are slightly distant from one another, hence, if you're seeking for a stay with high regards to privacy, you'll have it here. It's also complete with a kitchenette except for the payag and the guestroom.
You can cook your own food too or you can ask the people manning the resort to cook them for you for an additional fee.
The Beauty of Nature
And while its private villas are already teeming with beauty and creativity, the natural landscape of the place is also breathtaking. It spoils its guests with panoramic views of the Tabogon Bay and Camotes Sea and a beautiful evening greeted with a great sunset view.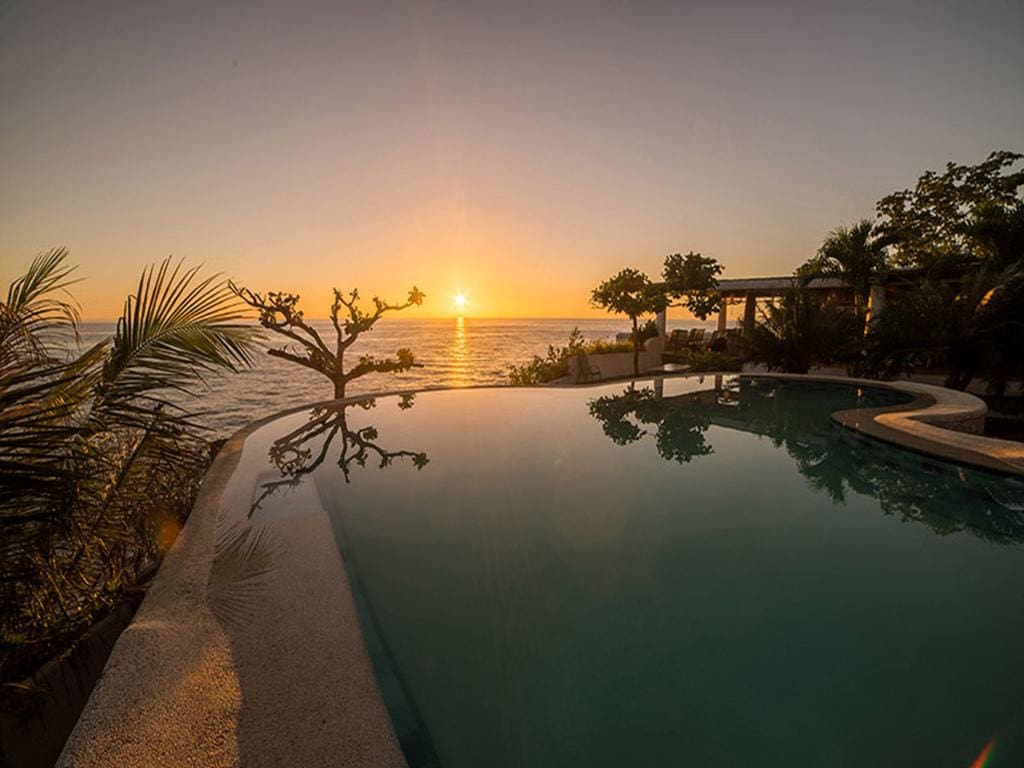 Bunzie's Cove accommodates both beach lovers and pool lovers. It has its own beach and pools. One pool is near the Main Villa and the other is in their Lookout Beach House. Get those swimsuits and swimming trunks ready and don't forget to take stunning photos before you take a swim.
RATES & OTHER INFORMATION
DAY USE:
Entrance Fee: P250 per head
Opening hours: 8:30AM – 4:30PM (weekdays only)
ROOM RATES:
Main Villa: P13,500 (weekday); P16,500 (weekend)

Their Main Villa is one of biggest features which is particularly known for the mural on its high ceiling. As you open the main doors, you can lounge in the couch taking in the great view of the ocean, and the pool. Perfect for the whole family or for your barkada trips as it is good for 10 pax.
Lookout Beach House: P13,500 (weekday); P16,500 (weekend)

Their Lookout Beach House is one of their biggest features as this unit is directly facing the beach. It also has its very own pool, kitchen and shower room. This unit is good for 10 pax.
Seaview Suite: P3,500

The Seaview Suite is facing directly towards the beach and is good for 2 pax.
Apartment: P5,500

Another one of their units nearby their Main Villa is the Apartment. This is good for 5 pax.
Guestroom: P2,800

This unit is near Lookout Beach House and it is good for 4 pax.
Bunzie's Bar: P3,500

This unit is near Main Villa and it is good for 2 pax.
ADDITIONAL FEES:
Extra Bed: P500
Personal Maid Service: P250/day
Cook: P550/day
Bangka Cruise (45 mins): P700/person
OTHER INFORMATION:
HOW TO GET THERE?
Exact location: Brgy. Muabog, Tabogon, Cebu — approx. 3 hours away from the city.
BY BUS: Hop on a Tabogon Ceres Bus in North Bust Terminal going to Tabogon. Fare is about Php 94.00. Make sure to tell the conductor that you are heading to Bunzie's Cove. Drop off exactly at the gate of Bunzie's Cove.
BY CAR: Navigate with Waze or Google Maps and set your destination to "Bunzie's Cove 2" in Brgy. Moabog, Tabogon. Parking space is available.