The Poblacion-Dalayday-San Antonio road worth P11.9 million in Boljoon is now open to the public.
While the newly concreted part of this town is open, its improvement for the remaining 14-km road stretch is also underway.
During the town's 414th founding anniversary on October 31, Governor Gwendolyn Garcia has led the groundbreaking of the P55.1 million road project.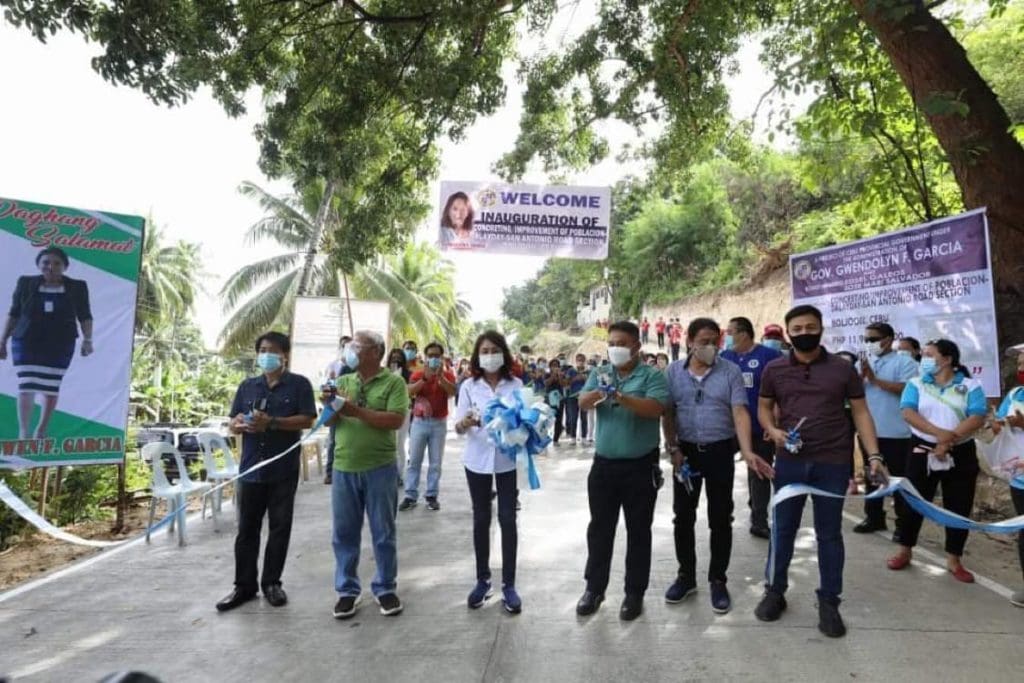 The governor committed that the entire Poblacion-Dalayday-San Antonio road will be concreted next year, 2021.
To improve the 880 kilometers provincial road in the entire Cebu Province is one of Garcia's priority projects. This is following the national standards of 6.1 meters in width and 9 inches in thickness.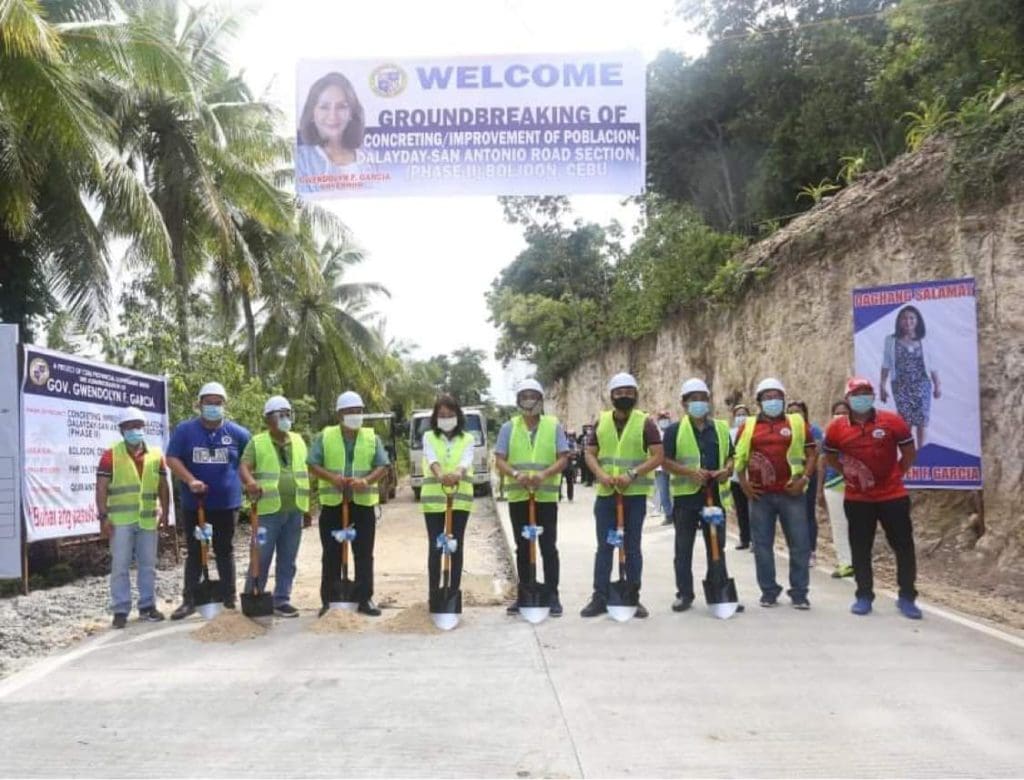 Wilfredo Caminero, second district representative, expressed his gratitude and confidence to Garcia's passion and dedication to serve the Cebuanos.
Board Member Edsel Galeos, representing the 2nd District of Cebu, vowed to work even harder in the provincial board to support the priority programs of Gov. Garcia which include road concreting, waterworks, hospital upgrade, and rural electrification.