Balamban, Cebu solidifies its title as the shipbuilding capital of the Philippines and further cements the country as the 4th largest shipbuilding nation with the addition of the American-owned shipbuilder, Advanced Catamaran Composites (ACC) Inc.
WEST CEBU INDUSTRIAL PARK
Austal and Tsuneishi, two big shipbuilding names who have both been in service in Balamban for a number of years already, serve as the main reasons for giving the Southwestern town its title.
They both operate within the Aboitiz-owned West Cebu Industrial Park (WCIP) which is a 283-hectare industrial estate especially designed for medium and heavy industries particularly shipbuilding and other related activities.
Aboitiz said in a statement that the said park will have another 30 hectares added over the next three years.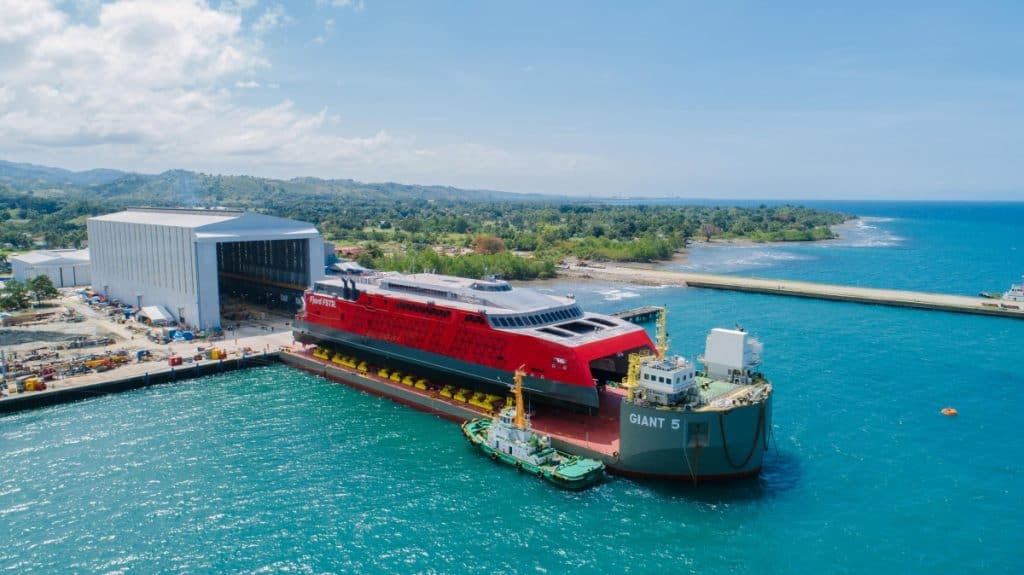 "Our vision is to transform WCIP into a fully-integrated economic center that will spur further economic growth in the area, similar to our two developments in LIMA Estate in Batangas and Mactan Economic Zone II in Lapu-Lapu City, Cebu," mentioned Vice President for Operations for Aboitiz Integrated Economic Centers Rafael Fernandez de Mesa.
"With its strategic location, skilled population, lower cost of doing business, and well-established ecosystem of infrastructure, we believe that WICP is the ideal location for light, medium, and heavy industries looking to expand or locate in Cebu," he added.
With the additional space coming to WCIP, Cebu Industrial Park Developers Inc. has been in talks with several potential investors, including the foreign shipbuilder, ACC Inc.
ADVANCED CATAMARAN COMPOSITES INC.
ACC Inc. specializes in the manufacturing of Fiber Reinforced Plastics (FRP) boats with sizes that range from 14 to 26 meters.
The foreign company aims to share their expertise with operators who wish to modernize their fleet of passenger vessels in accordance with the new regulations in the country.
The main goal of the company is to be able to produce vessels with reduced greenhouse gas emissions and fuel consumption which in turn lowers operational costs while also improving the life and maintenance costs of ships.
With energy-efficient designs backed by proven scientific researches and top-of-the line equipment, ACC Inc. envisions a new generation of vessels with improved comfort for passengers and a lower environmental impact.
Their range of boats cover a large part of the market needs not only in the Philippines but in the entire Southeast Asia.
JOB OPPORTUNITIES
The expansion of the 283-hectare economic zone is expected to create more job opportunities for Filipinos by 2022. Currently, WCIP has employed more than 14,000 skilled workers mostly working for its industrial and commercial locator firms.
With the additional space to cater to more industrial spaces, commercial centers, transport terminals, dormitories, residential, and leisure centers, there will soon be a wider array of jobs with varieties that would be able to provide better opportunities.