On Tuesday morning, the National Telecommunications Commission (NTC) has issued a Cease and Desist Order against ABS-CBN Corporation, the biggest broadcast network in the Philippines, due to the expiration of its congressional franchise yesterday, May 4.
The shutdown order came while Filipinos, like the rest of the world, are in the midst of a crisis due to the COVID-19 pandemic, which has already infected at least 9,600 people with more than 600 deaths in the Philippines.
"This is terrible. I find this really worrisome because it comes at a time when the media, in particular, ABS-CBN, have been stepping up in its role in the face of this pandemic,"

– Vergel Santos, former chairman of the Center for Media Freedom and Responsibility. 
"We are being blindsided here. We've been locked down and therefore focused on our own well-being, and this government is taking advantage of all of this incapacity."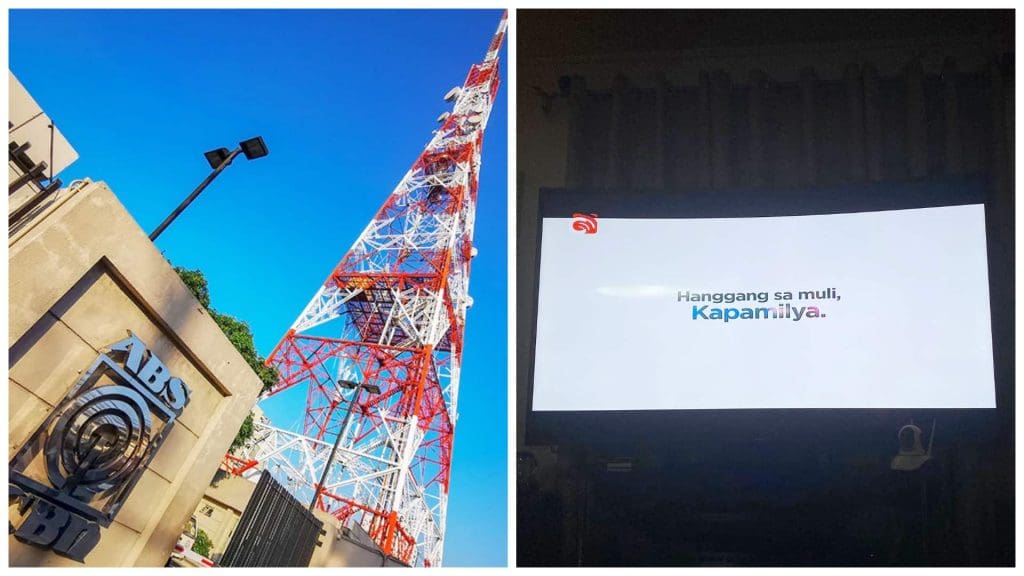 Calida warns NTC
On May 3, Solicitor General Jose Calida issues statement warning NTC against issuing provisional authority to ABS-CBN and affiliates. ABS-CBN Corp's franchise expires May 4.
Efforts to renew ABS-CBN and Convergence's franchise have stalled as Congress sought to hold hearings on alleged abuses by the media giant.
In fact, the Senate has done a hearing and concluded to pass a resolution expressing the sense of the chamber that it wants NTC to issue a provisional authority to ABS-CBN. 
Solicitor General Jose Calida earlier sought the high court to invalidate franchises of ABS-CBN Corp. and ABS-CBN Convergence citing alleged abuses, including supposed violations of restrictions on foreign ownership.
"We did not violate the law"
The Lopez-led network, which reaches millions of Filipinos through its television, radio and online platforms, said it had not broken the law in its 65-year service.
"We did not violate the law. This case appears to be an attempt to deprive Filipinos of the services of ABS-CBN," the company said in a statement.
ABS-CBN and its subsidiaries have more than 11,000 employees. 
ABS-CBN Official Statement