With our formal education being put on hold, we need to look for ways where our children could access learning.
You will be elated to know that our once-loved educational programs will again be seen on national television. All thanks to ABS-CBN for giving us access to learning even with the absence of formal education.
Starting today, March 28, educational programs Sineskwela, Hirayamanawari, and Bayani, will be shown from 8:30 AM to 10:00 AM by ABS-CBN.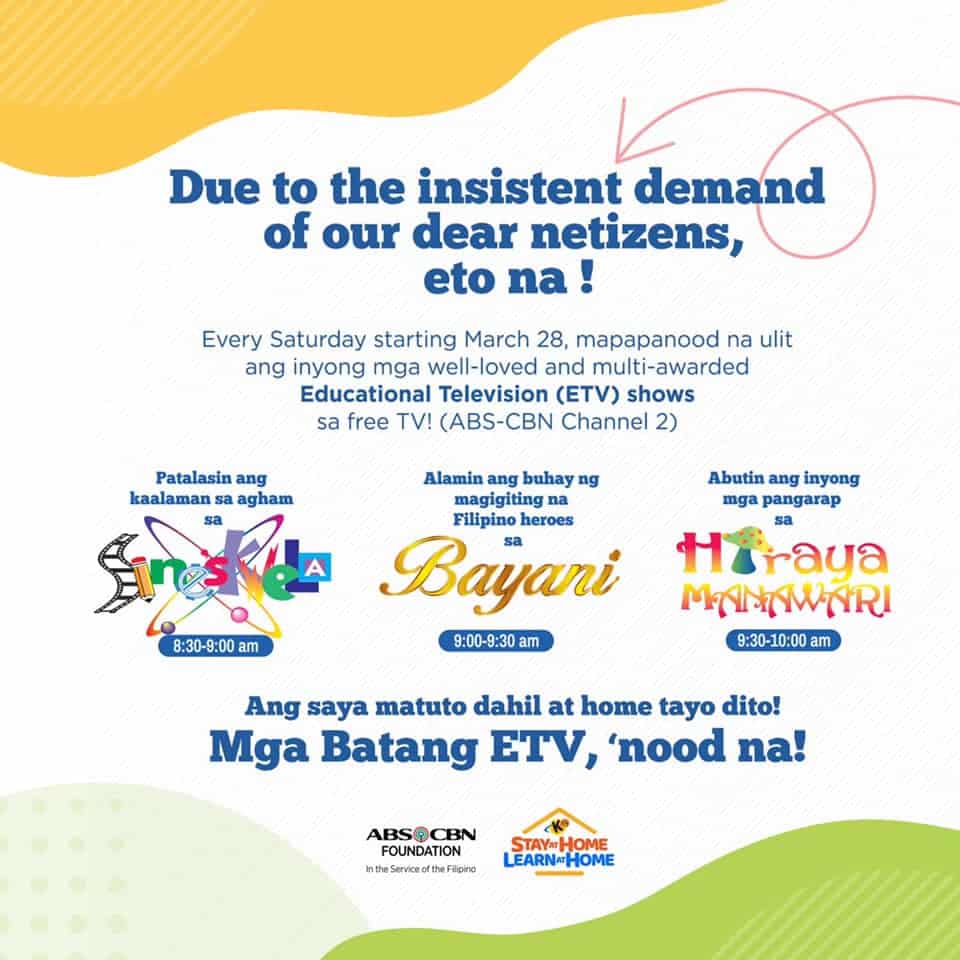 Learn more about Science with Sineskwela at 8:30AM, know the interesting lives of our heroes with Bayani at 9:00AM, and fulfill your fantasies with Hiraya Manawari at 9:30AM.
In this time of crisis, it is ideal for everyone to never stop learning. Encourage your kids to spend their time learning, even if they're stuck at home. Let's have fun while learning!