Cheers to more recovered cases today and in the weeks to come.
A 7-year-old-boy from Lapu-Lapu City won the combat against COVID-19. The disaster officials applauded and cheered him on while he was being sent home.
He was discharged last Sunday, May 3, from the hospital and will be taken cared of by his relatives while his mother and sibling are recovering, said the City Disaster Risk Reduction and Management Office (CDRRMO) head, Nagiel Bañacia.
"He is the hero because he survived the battle against COVID. Welcoming him back to the community is part of the total healing," said Banacia.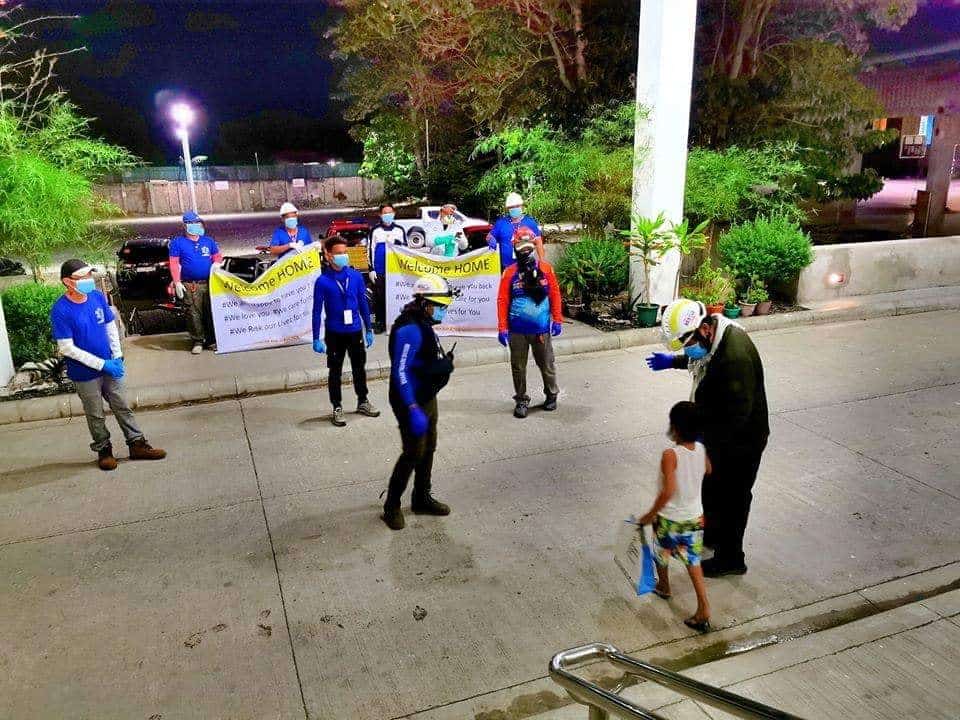 The boy's mother and his 2-year-old sibling also caught the virus from their grandmother. They're all living in the same compound in Brgy. Gun-ob, the epicenter of the city's outbreak. His relatives were also infected with the virus and have recovered.
May more and more recoveries be reported instead of new cases. We need this silverlining every single day.