Now more than ever, communication is vital to our country.
The rise in the confirmed cases of COVID-19 virus has placed Cebu and most of the nation under community quarantine. It's a restriction in the movement of people. In layman's term, that is to stay indoors and stay at home.
With this, telecommunications companies have seen the importance to stay at home and stay informed, and have taken their part in helping us get through this global health crisis.
Globe, PLDT / Smart and SKY have announced that they will have a 30-day bill payment extension for all of its postpaid subscribers.
Truly a good news indeed and a great help to all their customers, especially to those people who are working at home and an encouragement to every Filipino to stay indoors.
You can now binge watch all your favorite Netflix series, stay connected with your family who are far away and be updated with everything that's going on in the world.
Globe
"To help you remain connected with your loved ones, we are giving all Globe Postpaid (mobile and broadband), including business and enterprise customers nationwide, a 30-day bill payment extension from your due date."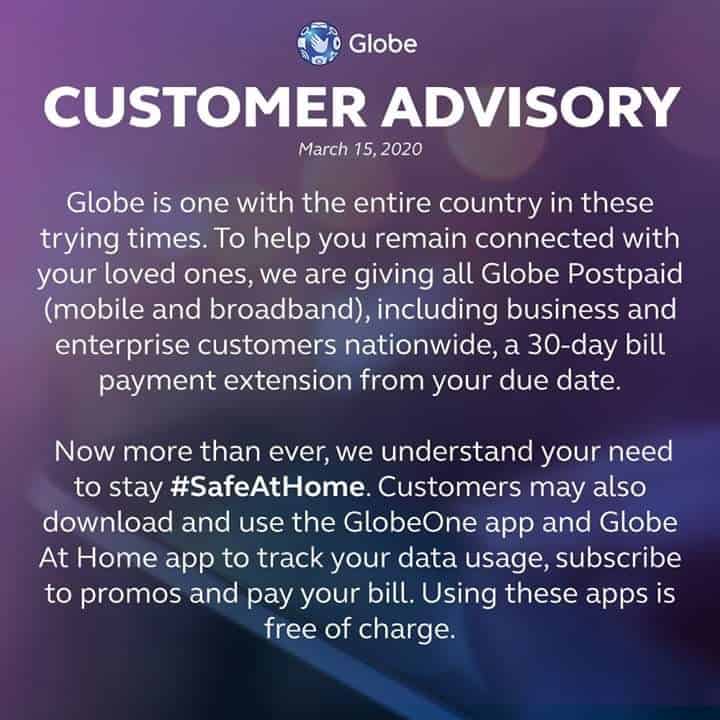 SMART/PLDT
"We've put in place a 30-day payment extension period for all our postpaid customers of PLDT Home, PLDT Enterprise, Smart & Sun Postpaid."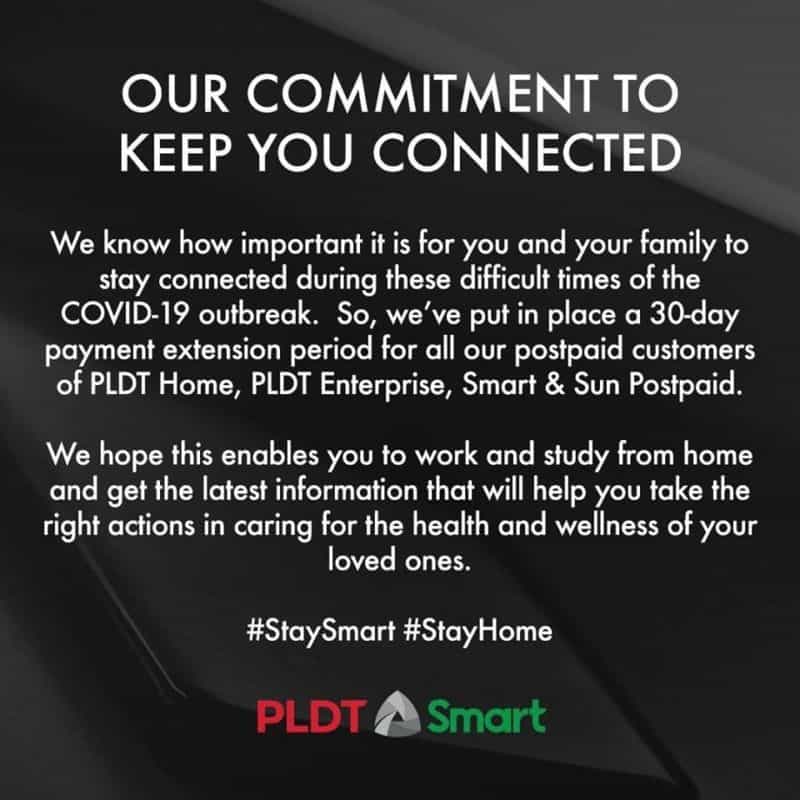 SKY
"We support the need for the public to stay at home. We also understand your need to have an uninterrupted experience of your SKYCable and internet service. For this reason, we are extending your bill payment period by another 30 days."