In the Philippines, I don't think that there are shops that could attract passersby as much as bakeries. Could it be because of the mouth-watering smell emanating from them? That, we don't know, but one thing is for sure, breads are much loved by Filipinos and Pan Burikat is not an exception.
Regardless of socioeconomic stature, Filipinos, especially Cebuanos, eat Pan Burikat and to those who just heard of it, I know you're wondering why is it named after a sex worker?
Pan Burikat, or Pan B for the conservative, is one of Cebu's most nostalgic pastries. Once you hear the name, you can automatically think of a sweet, with a brightly-colored filling bread – Pan B.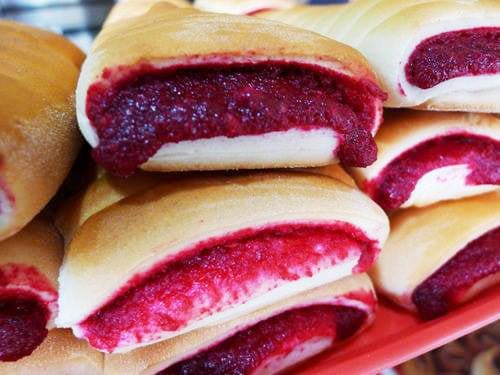 Why the name?
Brace yourselves, we're about to reveal the TRUTH!
Then again, why are we associating this innocent pastry to a sex worker?
According to our research, Pan in Spanish means bread, and Burikat in Cebuano means prostitute. Joined together, Pan Burikat got its name because of its appearance and process.
I know we shouldn't be judging something by its cover, but they say that the bright red filling of pan burikat conjures up erotic symbols – passion, sex, lust, and even the red lipstick mostly worn by prostitutes.
On the other hand, others would also say that because like prostitutes, Pan Burikat is cheap / affordable and can mostly be found being sold in the corners of the streets.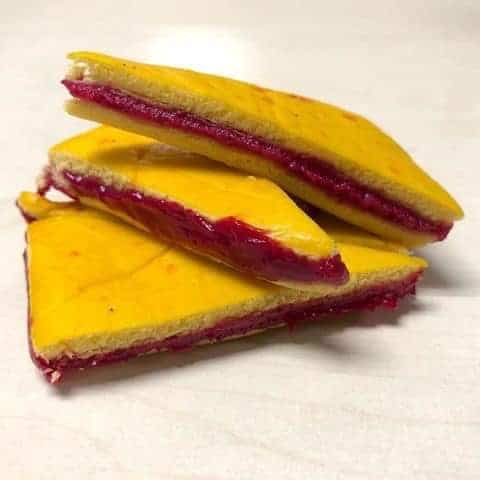 The Evolution of Pan B*
Just like time and technology, Pan Burikat has also evolved and upgraded its colors – yellow, green, (others) violet, and red.
Pan Burikat has been part of every Cebuano's life as much as any delicacy, so it is just right to bring it some recognition and clear out any misconception.
If you're from Luzon and wondering what it's called in your place, you call it Pan de Regla. You're welcome!
We just want to get it out there that we are in no way shaming nor generalizing prostitutes, colors, or anything described in this article. This is purely based on research.
Where to buy Pan Burikat?
This bread is common and available in almost every bakeshop in Cebu, including the popular ones like Julie's, Mang Tinapay, Arbee's, San Jose, among others.