Disconnect to reconnect with nature at The Camp in Brgy. Bonbon, Cebu.
Nestled in the uphill Sitio Bandila in Brgy. Bonbon, The Camp is the best place to be outdoors while feeling the comforts of your own homes.
If you're someone who loves trekking, camping, or someone who just loves to be one with nature, The Camp will give you a hassle-free glamour camping.
Though I know that glamping is already a thing and a lot of tourist destinations offer such, The Camp is an exception because of the relaxing forest ambiance. You will be surrounded with trees and will wake up to the sound brought by nature. Everything is natural.
For only P850, you can already experience a hassle-free stay with free dinner and breakfast. On the other hand, if you want to cook your own food, you may, at P550 only.
It is also perfect for team building activities because they can accommodate up to 30 guests.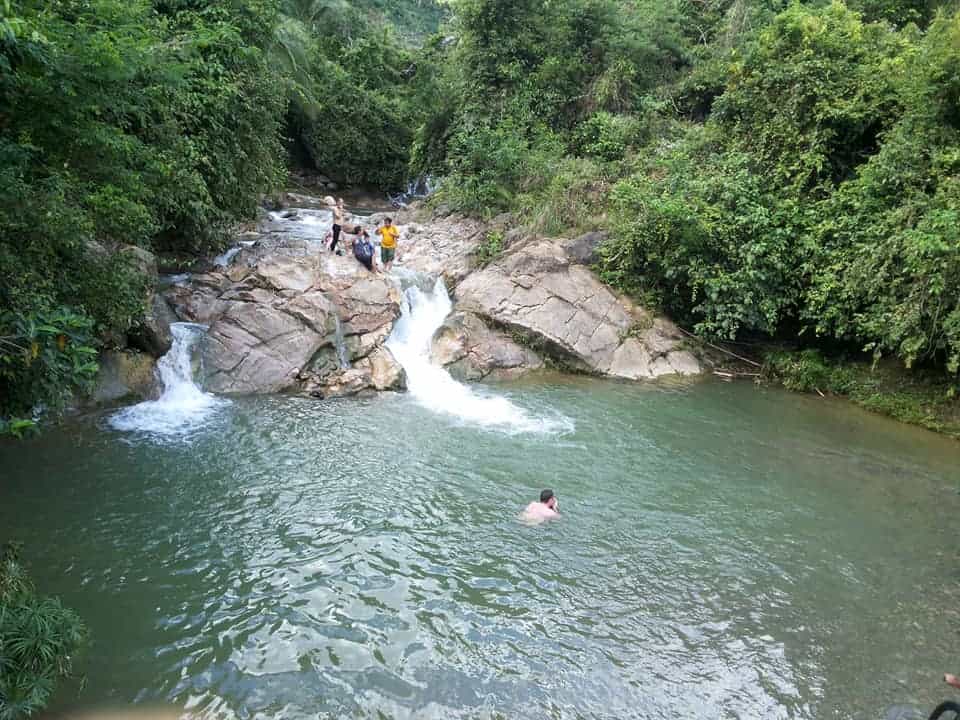 The Camp Rules:
CLAYGO (Clean As You Go) and observe cleanliness. Anyone caught throwing trash outside the trash bins/grabage cans will be charged P500.
Ashtrays are provided for the smokers so please use them. Ask assistance from the staff if needed.
Noise should be in moderation, hence speakers are not encouraged to be loud to pay respect to other campers.
Going inside Cabanas you have not rented are not allowed.
You are not allowed to smoke inside the cabanas.
RATES & OTHER INFORMATION
Rates: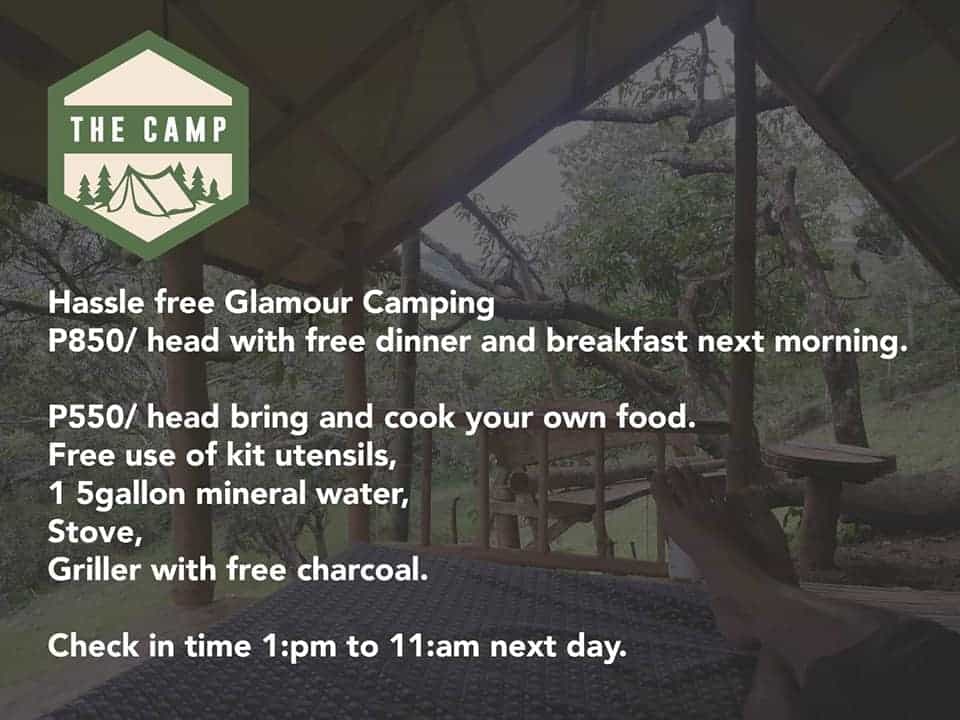 Other information
How to get there?
Exact location: Sitio Bandila, Barangay Bonbon, Cebu City — going uphill, 3 km away from main road and will pass through not-so-concrete roads. 45 minutes to 1 hour away from the city.
There is no public vehicle that can take you directly to the resort. These are your options:
BY CAR: You may need a private vehicle to get to the place. Then navigate with Waze or Google Maps and set your destination to "The Camp by Cebu MTB Adventure". Ample parking space is available.
BY MOTORBIKE: You may also opt to ride a habal-habal from JY Square. It will cost around ₱150-200 per person; each motorbike can accommodate up to 2pax. Make sure to negotiate first before riding.
RENT A VAN: For a hassle-free trip, rent a van at SquadPH Tours and Travels.