Comfort. Peace. Style. Good Food.
The four pillars of a perfect staycation made even better by Solea Mactan Resort.
It speaks comfort and space. You will never bother or be bothered by anyone's staycation because if Solea Mactan has something to brag, it is the space. The resort is very vast and open.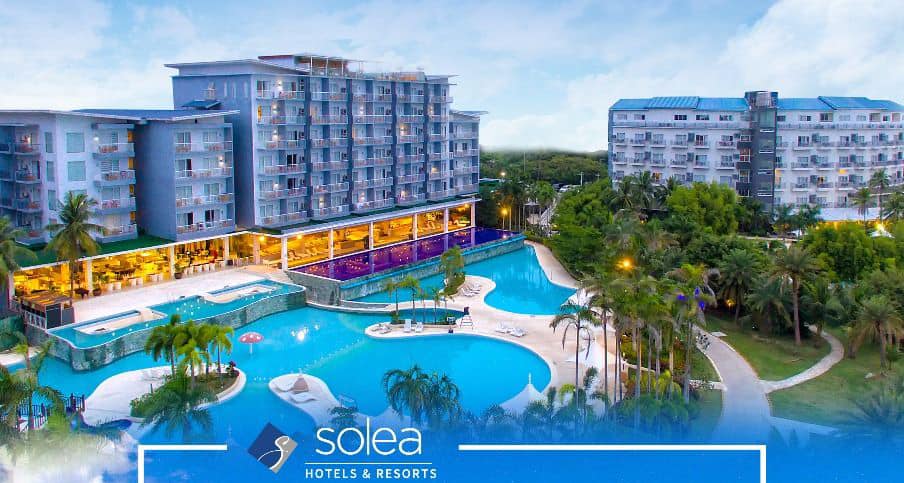 Solea Mactan sits on a 13-hectare property with over 300 rooms in 3 different buildings and 7 swimming pools + inflatable island. No wonder it is the top choice for family getaways, corporate affairs and team buildings, wedding receptions and other occasions.
Solea Mactan's fresh contemporary aesthetics, from the amenities to the furniture, will surely invite you to give in to that pull of pampering.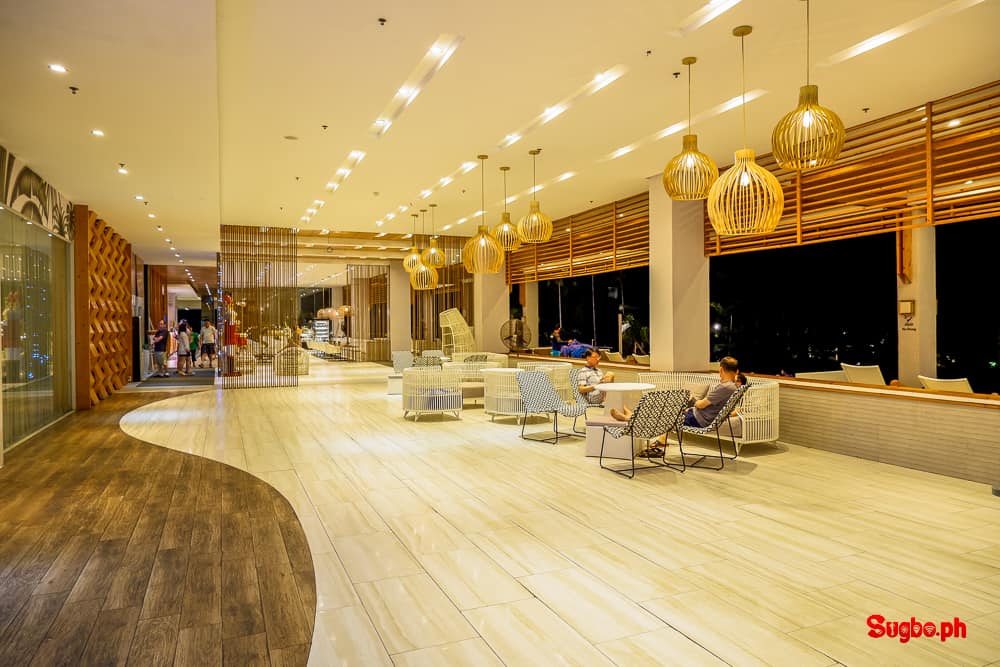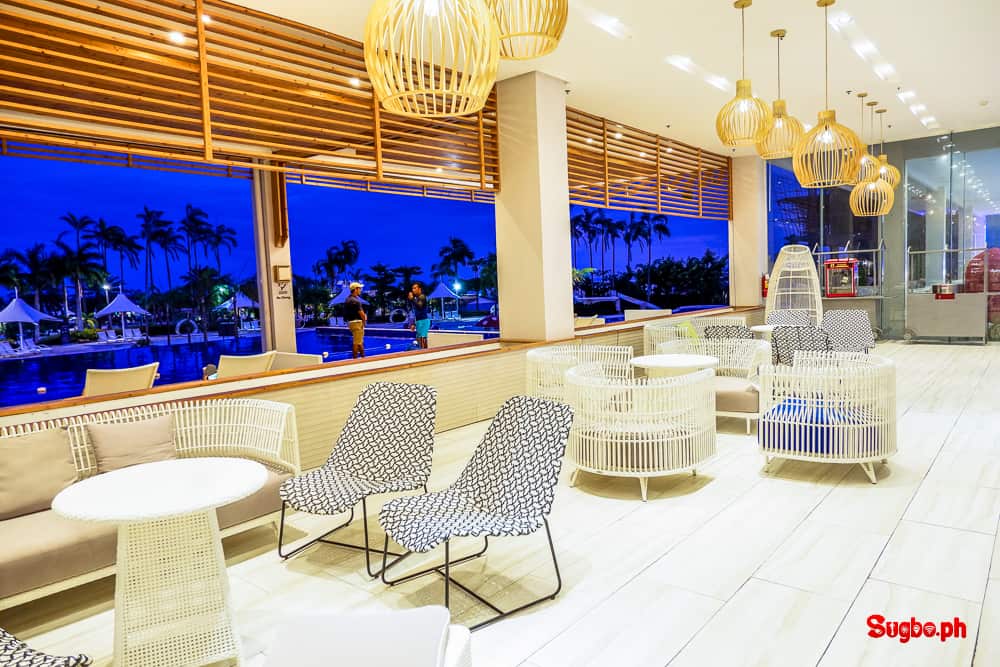 One thing I can assure you of an overall experience at Solea Mactan Resort is that – you'll never run out of things to do. Here's a list of thing which is a must-try upon visiting.
Largest Collection of Pools
Probably Solea's best assets are its pools. They have the largest collection of pools I have ever seen and they are too beautiful. I really enjoyed drenching in each different kind of pool with different ambiance. You just have to pick and swim nonstop..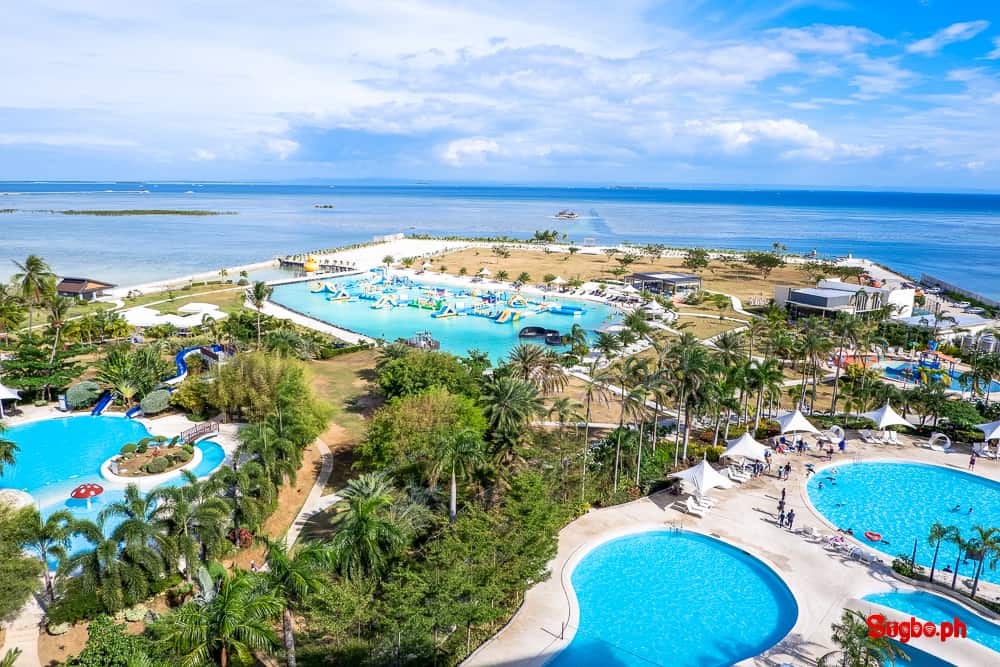 All-Day Dining Buffet
A feast, that is what awaits you in their in-house Earth restaurant. They serve international and local cuisines from their appetizers to desserts. For 1,400 pesos a table for two.
It is worth your every penny! They are so generous in providing different dishes in a very reasonable price. If you're in Solea, dining here is a must to complete your experience. And a word of advice, never walk out of that door without trying their homemade ice cream. ;)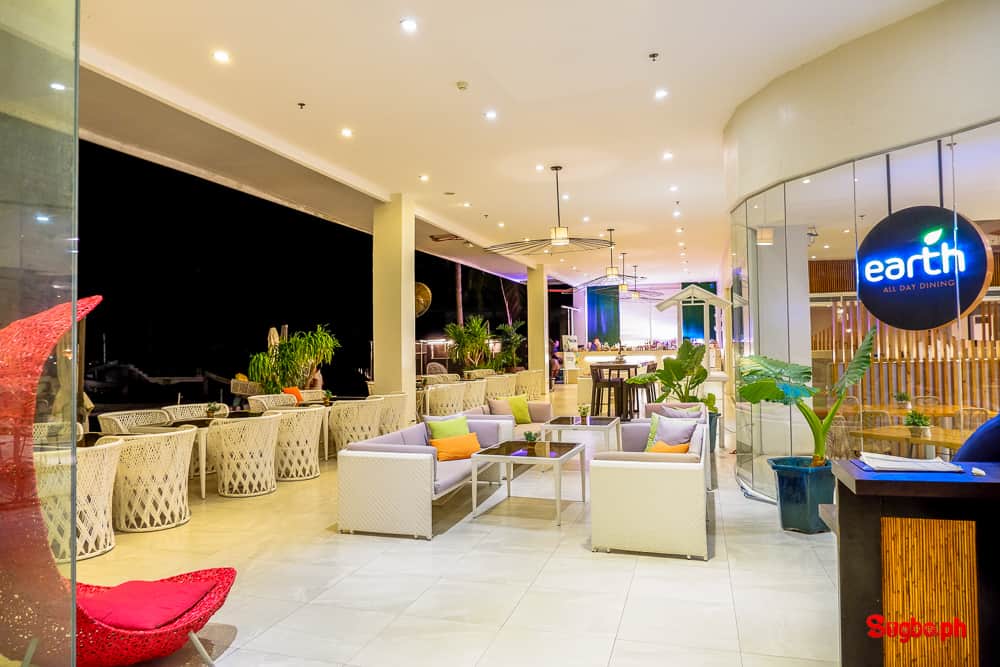 Daily International Breakfast Buffet: 6AM to 10AM
Lunch Buffet: 12NN to 2PM
Dinner Buffet: 6PM to 10PM
Daily Theme Buffet Rate: ₱1,400 nett good for 2pax
Dinner Buffet Themes:
Brazsean Monday: Brazilian and Southeast Asian Cuisin
Woks N' Bowls Tuesday: Japanese and Chinese Cuisine
Wednesday Seafood Chateau: Superb Seafood Dishes
Thursday Flavour Migration: Chef's innovative food concepts
Smoky Friday: Smoked, Roasted, Grilled and Baked Dishes
Weekend BufFiest: Regional Flavours (Popular Filipino dishes in every corner)
Inflatable for the Kids & Kids-at-heart
Go as extreme as trying out their giant inflatables. I thought doing obstacles was too easy but it was both a heavy exercise and a fun adventure. It's good to know that there are lifeguards that act as guides to the obstacle. Overall, it was unforgettable and summer fun appropriate.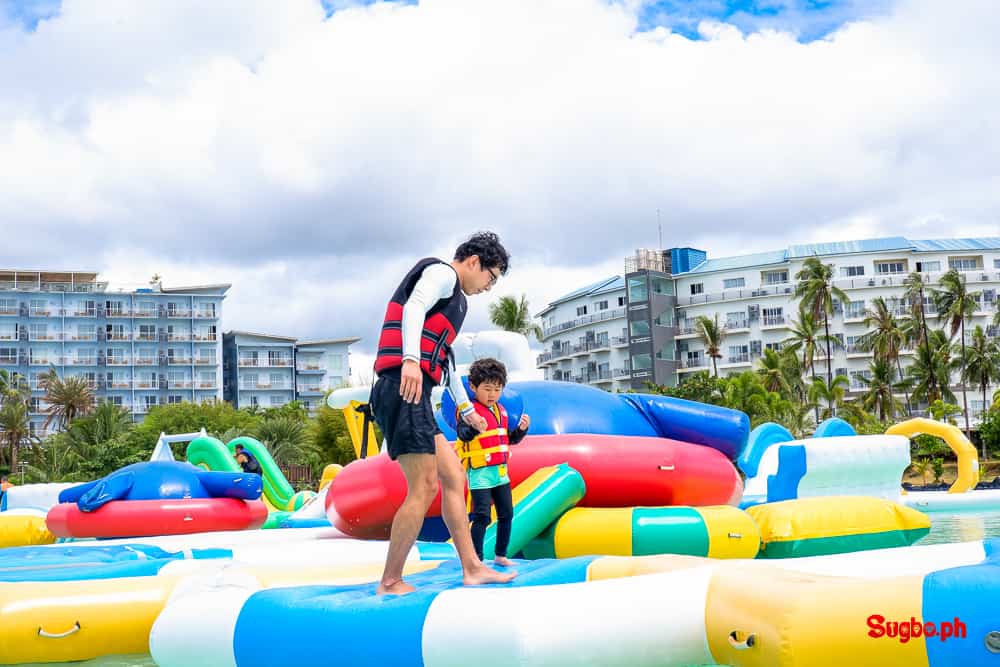 Outdoor Fun under the Sun
With its wide land area, Solea is really perfect for biking and hover-boarding. I enjoyed it a lot. Biking around the hotel vicinity then lounging in their game room after. It's the perfect relaxing exercise we all deserve.
Indoor Play
Chill. Eat. Drink.
You can also book a spa, sight see or just do plain quiet walks. You can also do food tripping, or drinking and chilling at the rooftop bar. These and you can do a whole lot more! I'm telling you, you'll never get bored.
It's the perfect staycation setup.
Nouveau Spa

Nouveau Spa
Salt and Sky Rooftop


Salt and Sky Rooftop
OOTD Spots at Solea Mactan
More than just for staycation, Solea Mactan also has the perfect Instagram-worthy spots. Here are some recommended spots by the Sugbo Ambassadors:
Rates & Other Information
Contact information
You don't have to worry if you're on a tight budget because SOLEA MACTAN RESORT offers budget-friendly rates for your family and friends.
Day Use Rates
Day Use Package: ₱2,500 per head
– inclusive of Lunch or Dinner Buffet from their very own Earth Restaurant that serves a variety of dishes from different countries.
– FREE use of ALL swimming facilities including inflatable waterpark, free use of towels.
Day Use rate for kids 0-4 year old for FREE and 5-12 year old is 50% off making it 1,250 per head.
Room Rates
To book online, click here.
Deluxe Seaview: ₱10,500 per night, good for 2pax
Suite Seaview: ₱11,000 per night, good for 2pax
Premier Suite: ₱11,500 per night, good for 2pax
Executive Suite: ₱11,700 per night, good for 2pax
Garden Wing: ₱10,500 per night, good for 2pax
Pool View: ₱10,700 per night, good for 2pax
Spa Side: ₱11,200 per night, good for 2pax
City View: ₱11,200 per night, good for 2pax
Garden View: ₱11,200 per night, good for 2pax
Sea Garden: ₱11,200 per night, good for 2pax
Solea Suite: ₱27,700 per night, good for 2pax
Presidential Suite: ₱42,700 per night, good for 2pax
To book online, click here.
How to get there?
Exact location: Wahing Street, Barangay Alegria, Cordova, Cebu — 45 minutes away from the city proper, and 30 minutes from Mactan Airport.
BY CAR/GRAB/TAXI: Just navigate with Waze or Google Maps and set your destination to "Solea Mactan Cebu Resort".
BY COMMUTE: From SM City Cebu, ride a v-hire going to Gaisano Cordova (last stop). From there, ride a tricycle going to Solea Mactan Resort.