There are 3 types of people in a Samgyeopsal diner.
People who cook.
People who eat more than they cook.
People who eat only and not even cook.
Which one are you?
Smith Meat and Salad, a new Korean restaurant in Cebu City, answers this predicament and more.
They provide full service of great-tasting food, hassle-free eating, time-saving experience and a healthier Korean dining anyone could ever ask for. This means, their servers cook for you!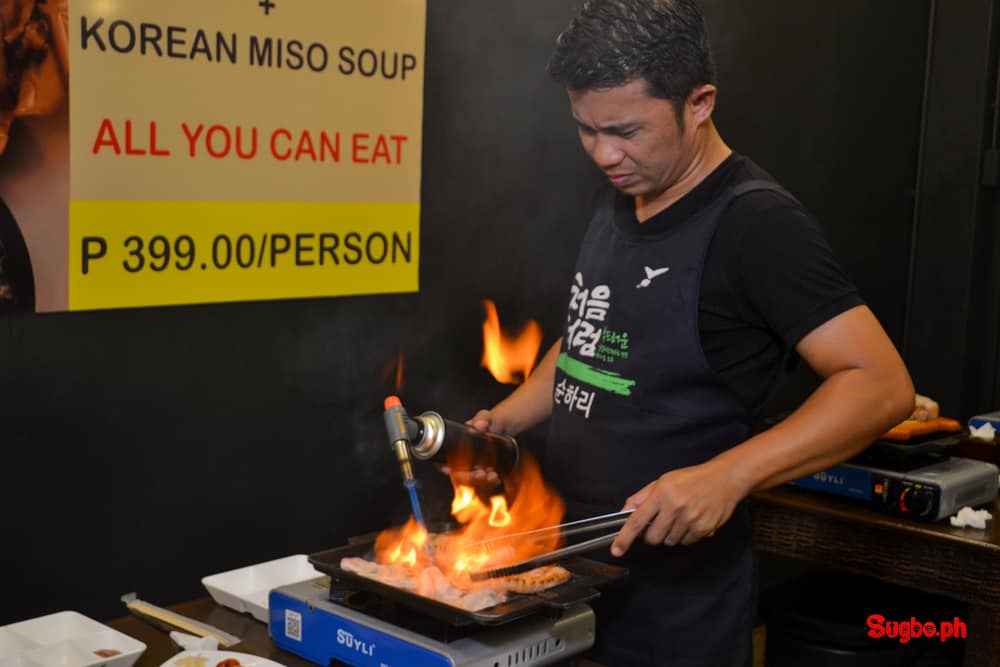 The complete set contains chicken BBQ, pork BBQ, Galbi (marinated beef) and Korean miso soup. The chicken BBQ is amazingly tasty and their kimchi is one of the best with just the right amount of spice and salt.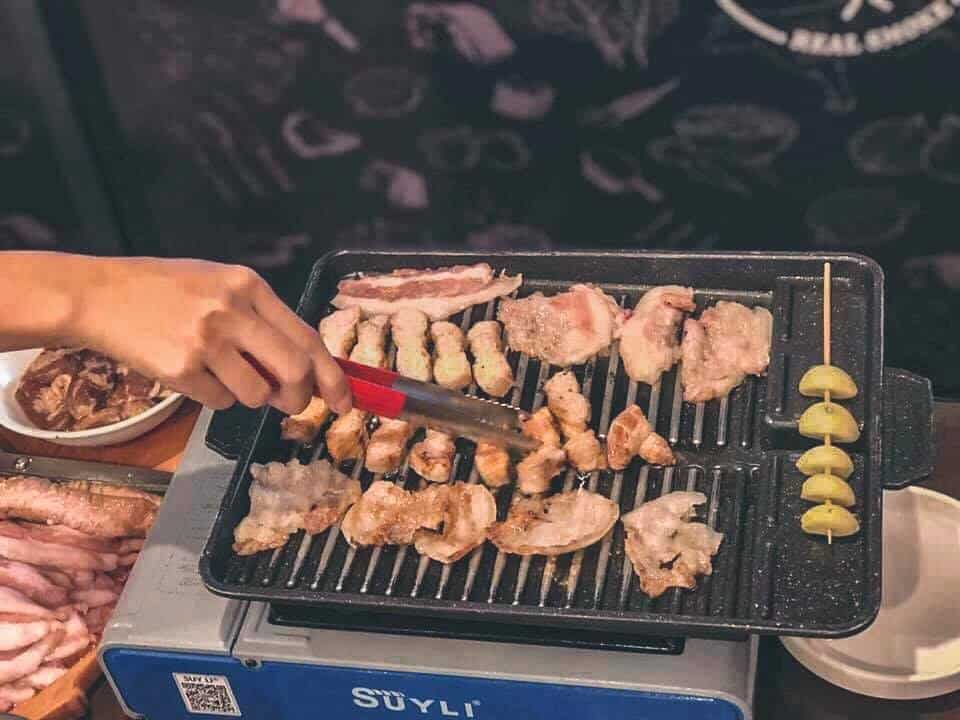 "Ikaw napud luto oi. Sige rakag kaon da". These conversations will never exist on this Samgyeopsal outing. How peaceful and relaxing could that be?
Here's a better news! Smith Meat and Salad now offers HAPPY HOUR promo rate of only P299 from 9AM to 3PM on Mondays to Fridays. Such a steal!
Other information
UNLIMITED Korean Grill
UNLIMITED Samgyeopsal (Pork Belly)
UNLIMITED Moksal (Pork Neck)
UNLIMITED Kaburisal (Pork Cheek Meat)
UNLIMITED Galbi (Marinated Beef)
UNLIMITED Galmaegisal BBQ Stick
UNLIMITED Chicken BBQ Stick
…all these for only ₱399 per head! (₱299 for happy hour 9AM-3PM)
THINGS YOU NEED TO KNOW:
Their servers will cook for you!
There is NO time limit.
Minimum of 2 or more persons to dine.
Accept cash basis payments at the moment (no debit/credit cards).
More information
Operating hours: 9 AM to 10PM daily (Mondays to Sundays)
Contact number: (032) 266-2183
Social: Facebook Page
How to get there?
Exact location: Left wing (beside Watsons) at Gaisano Country Mall, Banilad, Cebu City.
BY CAR/TAXI/GRAB: Just navigate with Waze or Google Maps and set your destination to "Gaisano Country Mall". There's also an ample parking space available if you're bringing your own car.
BY JEEPNEY: Ride any jeepney passing through Banilad or UC Banilad Campus. Or:
– 13C if from Colon/USC Main/Ayala (south) or Talamban/USC-TC (north)
– 62B/C if from Carbon/Ayala (south) or Pit-os/Talamban (north)
– 13B if from Carbon/UV/Ayala (south) or Tintay/Talamban (north)
…then ask the driver to drop you off at Gaisano Country Mall. You may need to walk a little further to the mall, to comply with the proper jeepney stops.