We must admit that it is hard not to feel jealous of the celebrities — they have almost perfect skin and no visible flaws. Although we advocate self-love and acceptance, it's inevitable to do a few little things for extra care. Feel like a señora and achieve that kutis-artista at Señora Beauty Lounge in Consolacion, Cebu.
Señora Beauty Lounge Skin Clinic provides a wide array of premium services, from hair removal, facial services, permanent makeup, skin care, to nail care.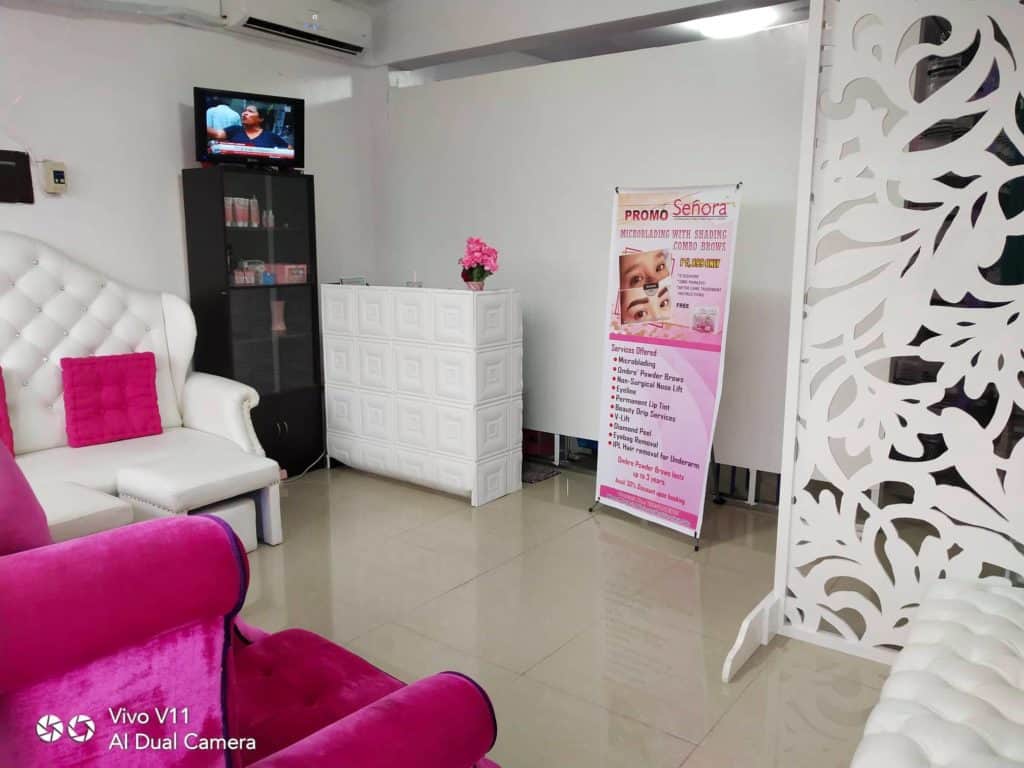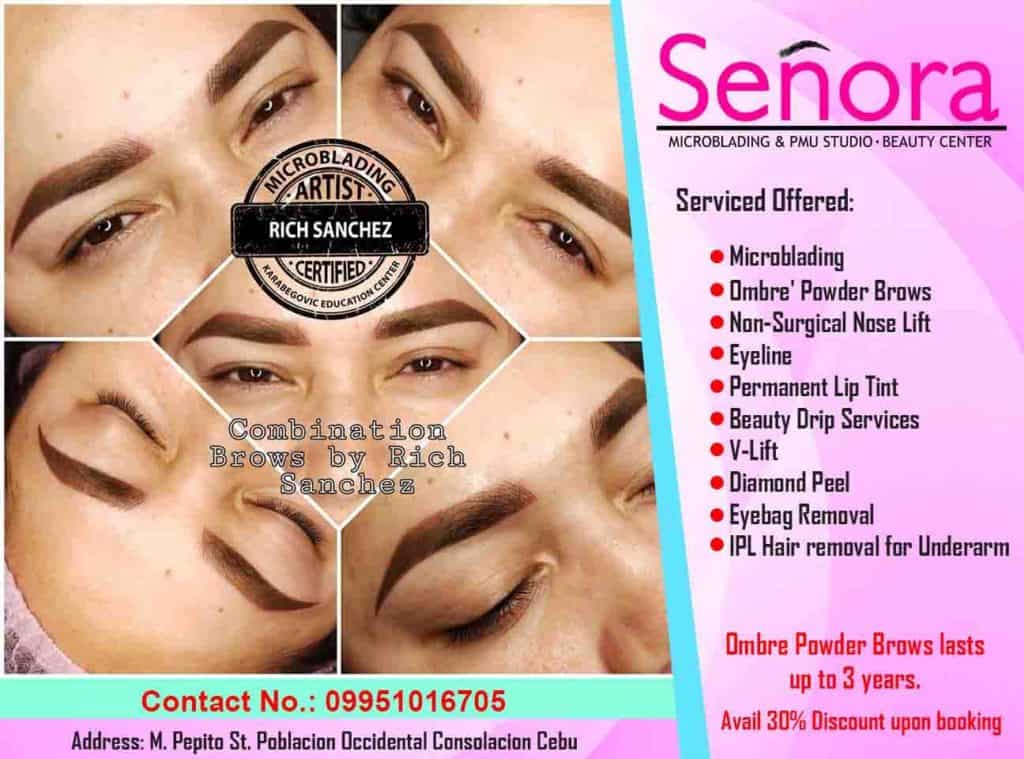 A. PERMANENT MAKEUP
Cosmetic Tattooing is a fast-growing part of the health and beauty industry. If you have close to none eyebrows, or partial eyebrows, a permanent makeup can help. A lip tattoo can reduce "lipstick bleed," and give definition to the lip line plus you can kiss your lippies goodbye. After an eyeliner tattoo, you can put away your eye pencils for several years.
Eyebrow Embroidery

6D Microblading: ₱4,999 (good for 2 sessions)

Ombre Powder Brows: ₱4,799 (good for 2 sessions)

Combo Brows: ₱5,899 (good for 2 sessions)

Permanent Eyeliner (Simple): ₱3,899
Winged Eyeliner: ₱4,899
Nose Enhancement: ₱12,000
Eyelash Perming: ₱499
Eyelash Extensions (Human Hair): ₱699
Permanent Lip Tint: ₱4,999
BB Glow: ₱1,999
Permanent Blush: ₱2,499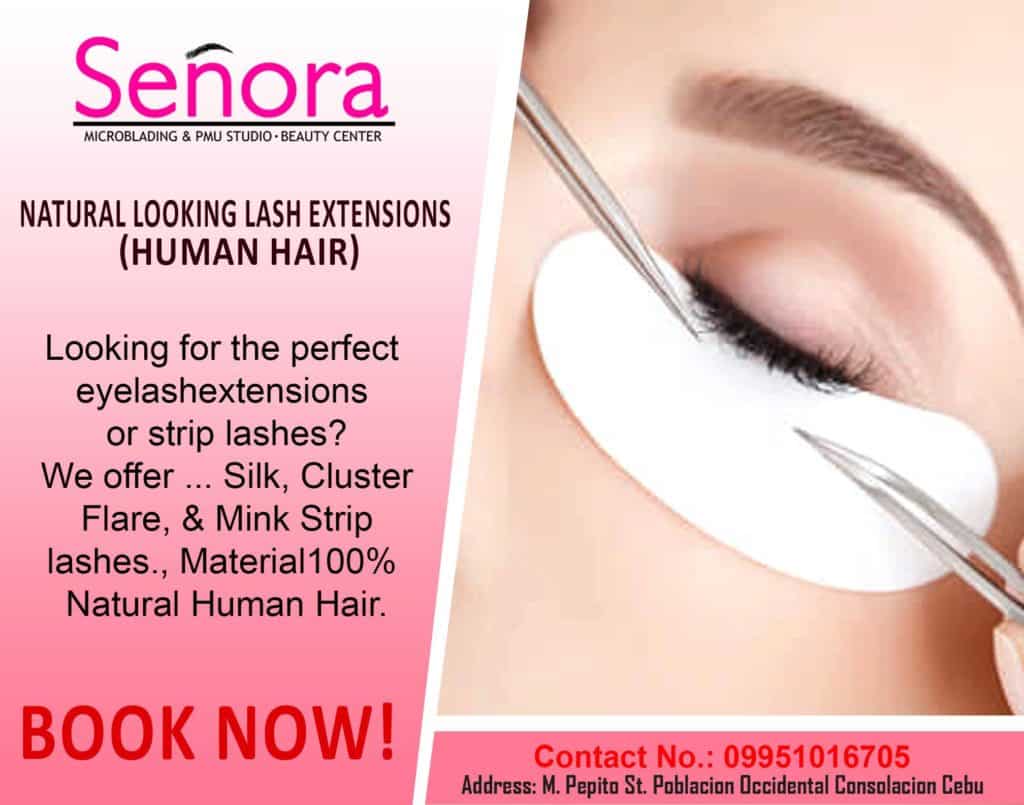 B. FACIAL SERVICES
We appreciate every skin color and we believe it is the most beautiful when it is at its best. We are used to only taking care of our skin as preparation for a big event forgetting that apart from our innger glow, we have to combine it with skin treatment to slay our everyday look.
Basic Facial with Whitening Mask: ₱299
Diamond Peel with Complete Facial: ₱399
Galvanic Facial: ₱399
Warts Removal: ₱999 (unlimited on Face and Neck)
Facial RF: ₱1,499 good for 10 sessions)
C. HAIR REMOVAL SERVICES
For unwanted hair, we (most of the time) result to shaving, threading, and even go through the pain of waxing. However, we must always remember that the results these services offer is only temporary. Thus, if you want long-lasting and hassle-free hair-free body, hair removal services is what you should consider.
Underarm: ₱399 per session
Underarm Hair removal with Whitening: ₱799
Legs: ₱899 per session
Arms: ₱599 per session
Brazilian: ₱899 per session
Unlimited Packages also available. (Unlimited Visits for 12 months)
Underarm: ₱2,599 (unlimited visits and shots for 12 months)
Underarm hair removal with whitening: ₱4,999 (unlimited visits and shots for 12 months)
Legs: ₱4,999 (unlimited visits and shots for 12 months)
Arms: ₱3,999 (unlimited visits and shots for 12 months)
Brazilian: ₱4,999 (unlimited visits and shots for 12 months)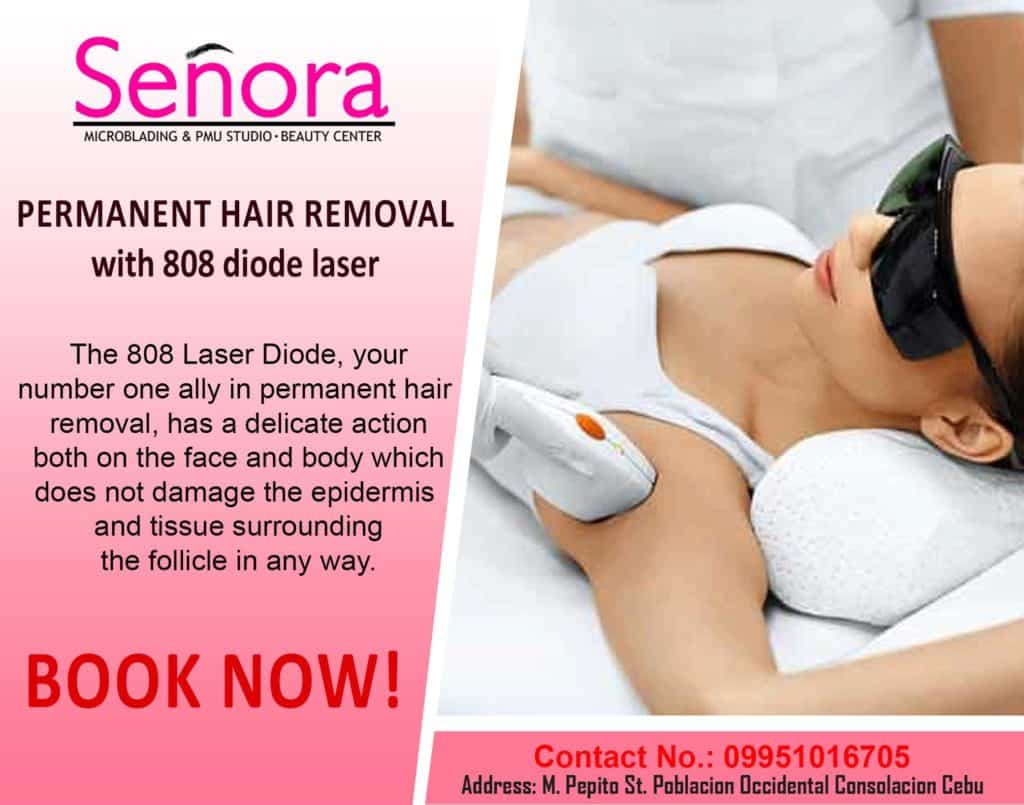 D. GLUTA SERVICES
Though appreciation to every skin color is important, we also have to respect those who want to achieve snow-like skin. You no longer have to worry about uneven skin tone and dark underarms because of Gluta Services.
Gluta Drips
Cindella / Snowhite / Glutanex: ₱7,500 (good for 5 sessions)
Gluta Push: ₱3,999 (good for 6 sessions)
E. NAIL CARE
We have to admit, clean nails always paint a smile in the faces of the people, especially in public. Clean and well-pampered nails make us conclude the hygiene of a person. Be sophisticated and go have your nails done.
Manicure: ₱99
Pedicure: ₱99
Foot Spa with Pedicure: ₱399
Nail Gel: ₱399
So whether you're just into Korean beauty trends, or a certified skin-care junkie wanting to achiebe a glass-skin complexion, with Señora Beauty Lounge, the aforementioned will be a no feat, especially because of its affordable prices. Have that picture-perfect skin, face, and even nails with the help of Señora Beauty Lounge.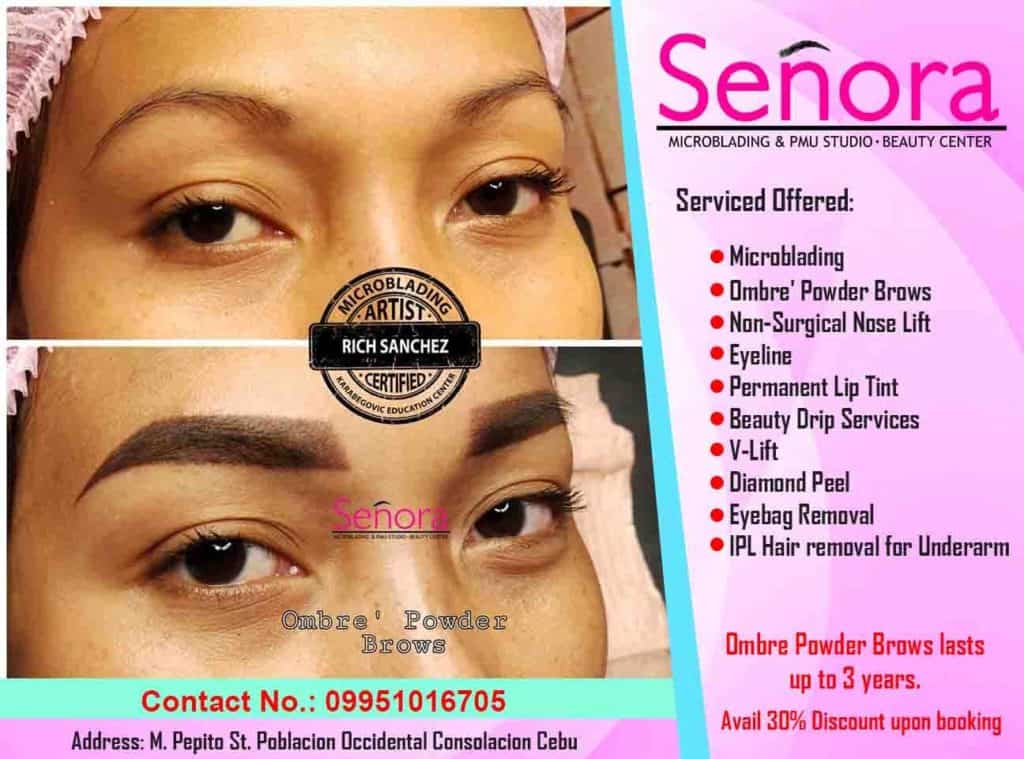 Other Information
Operating hours: 9AM to 7PM daily
Contact number: 0995-101-6705
Social: Facebook Page
Exact Location: M. Pepito St. Poblacion Occidental, Consolacion, Cebu — located few meters after SM City Consolacion, across 6VS Gasoline Station. You may navigate with Waze or Google Maps and search for "David Justin Heavy Equipment Corporation".