Radisson Blu Cebu sets holiday festivities in motion as the deluxe hotel tempts merrymakers with sweet Christmas treats easily made available for all to enjoy at the hotel's life-sized Gingerbread House of goodies.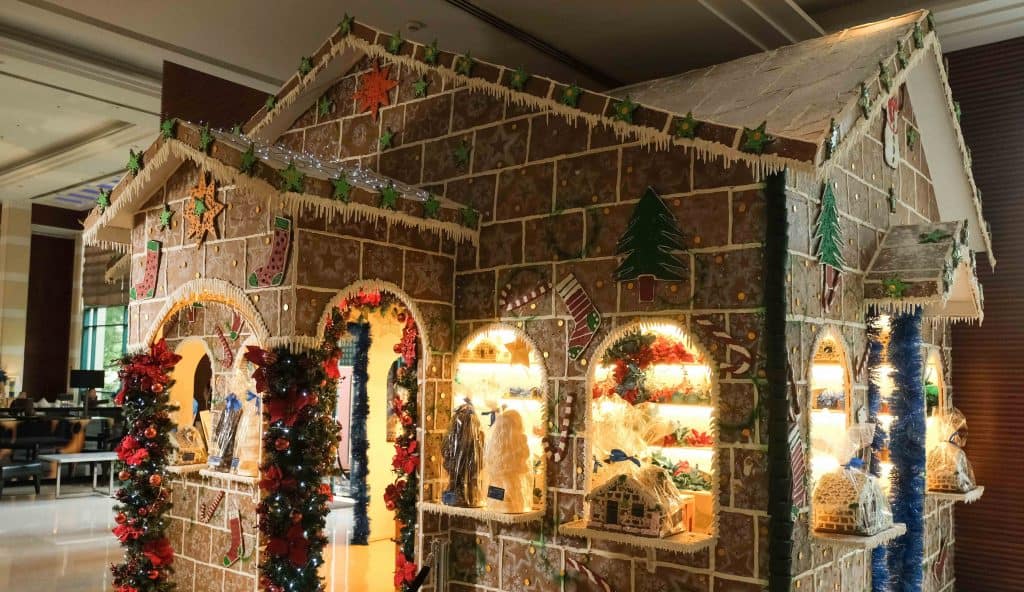 Passionately constructed and spruced up by the 400-room property's Engineering and Culinary teams, the 12-foot edible lobby structure was completed in 20 days and built with 175 kilos of flour, 63 kilos of sugar, 26 dozen of eggs, and over 600 cookie bricks.
The charming fairytale edifice features a confectionary extravaganza of Christmas Cookies, Assorted Truffles, Chocolate Figures, Traditional Yule Log Rolls, Fruit Cakes, and Gingerbread Houses.
Radisson Blu Cebu's Gingerbread House of goodies is open daily from 9:00 AM to 9:00 PM until December 26, 2019.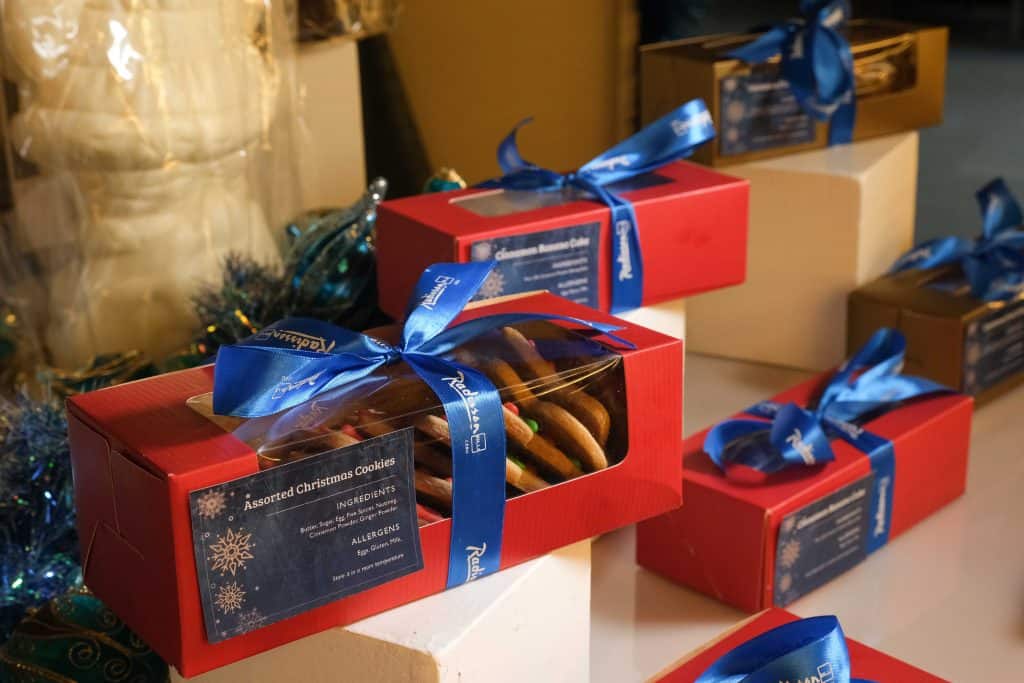 Appetizing dishes such as Lechon Empanada and traditional whole-roasted turkeys with all the savory trimmings are also offered for takeaway at Feria. Orders require confirmation 24 hours prior to their scheduled pickups.
For inquiries and table reservations, please call (032) 402-9900 or email [email protected].