Christmas is definitely around the corner, and if you're planning to spend the holiday season here in Cebu, don't miss these top 10 spots to capture that Instagrammable photo that you can share to everyone!
Here are some of the best places where you can take your next Insta-worthy shot perfect for the Christmas season.
1. Danao City's Christmas Village
For those who wish to experience a splendor Christmas village here in Cebu, then this is the place for you. From glowing castles, palm trees, and other statues, your eyes are in for a treat indeed.
Location: Board walk, Danao City, Cebu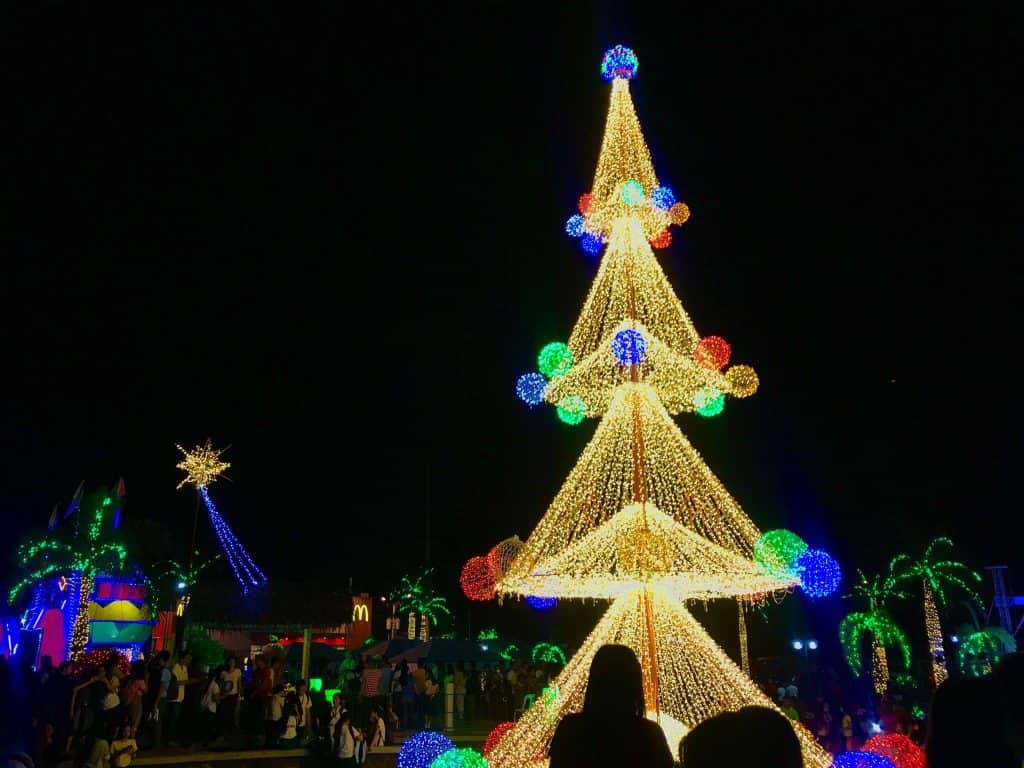 2. Centro Mandaue City
Boasting a minimalist architectural theme, this dazzling wonder in Mandaue is perfect not just for taking pictures with but also for feeling that Christmas spirit.
Location: Centro, Mandaue City, Cebu
3. Naga City Boardwalk
For those who want to witness a dazzling spectacle while strolling along the seaside, this decorated Naga Boardwalk is perfect. With the cool sea breeze and jolly lights, you'd really feel that Christmas spirit.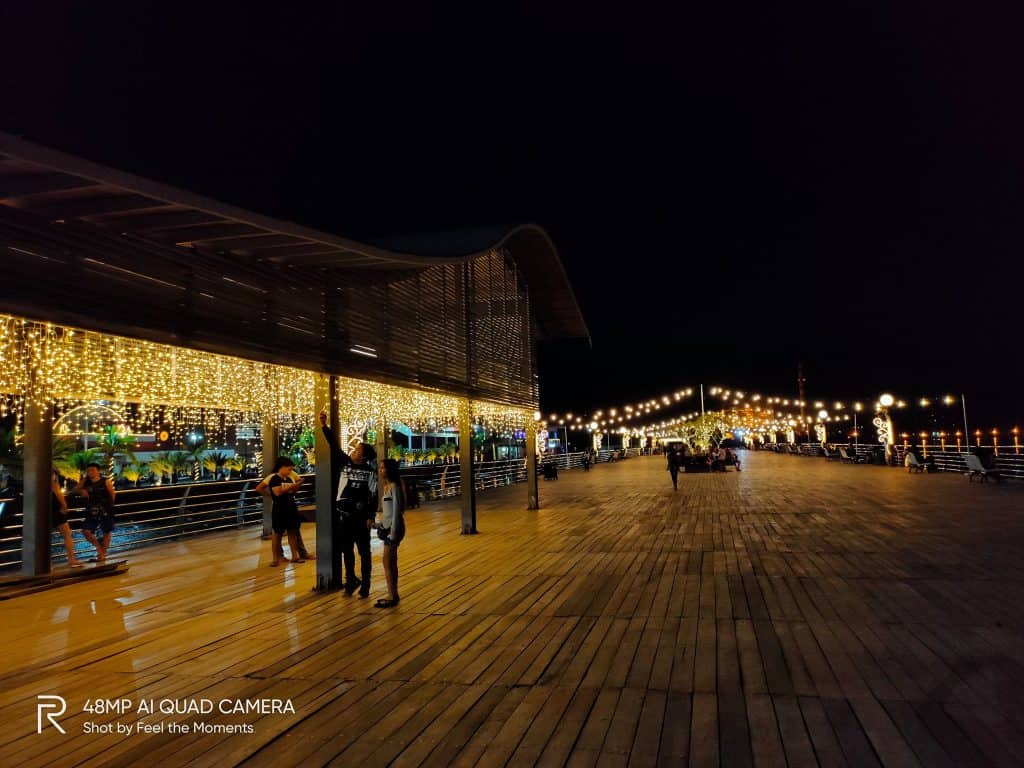 4. SM Seaside Peacock Theme
While you're in Cebu, visiting its largest mall is definitely a must. During Christmas, SM Seaside houses themed Christmas trees, and this year, they have decided to launch a gigantic peacock themed Christmas tree where there's a perfect insta spot below it full of lights for that artistic photoshoot you've always wanted.
Location: G/F Mountain Wing, SM Seaside City, South Road Properties, Cebu City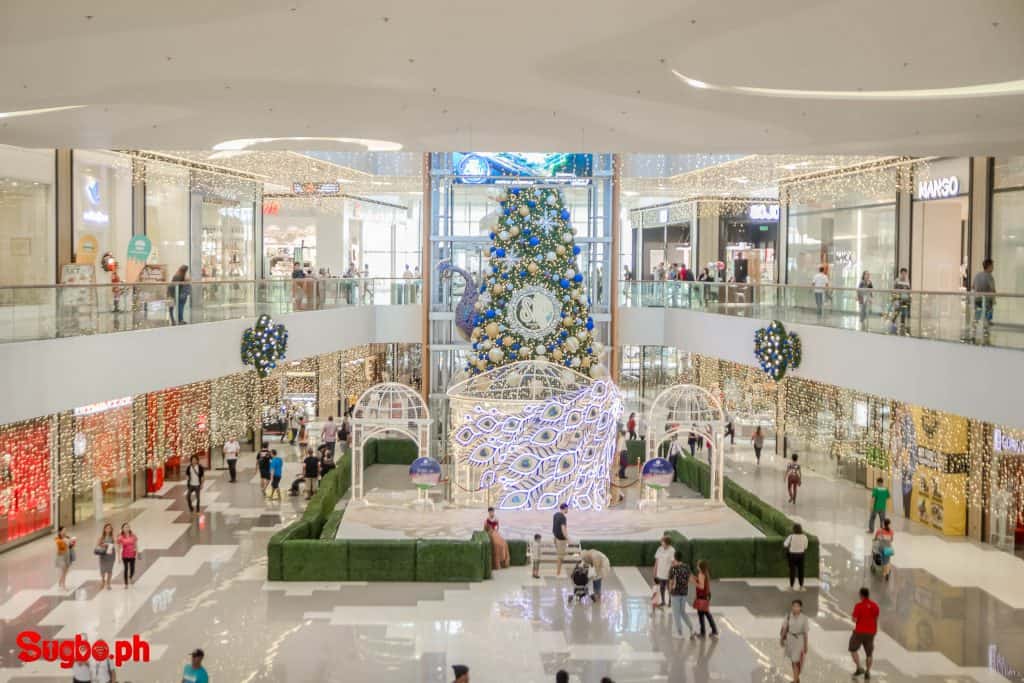 5. Ayala Festival of Lights
When it comes to Christmas decorating, Ayala Malls would never be behind the trend especially with their Festival of Lights which is truly a flickering spectacle. See the lights dance with their gigantic natural tree at the center of it all.
Location: The Terraces, Ayala Center Cebu
6. Waterfront Photobooths and Christmas Trees
This grandeur hotel is Cebu's trademark when it comes to living with comfort and luxury. Every Christmas they hold photo booths that are perfect for family and friends. And this year instead of having only one, they have a series of Christmas trees each in different colors, sizes and designs.
Location: Waterfront Cebu City Hotel and Casino, Lahug, Cebu City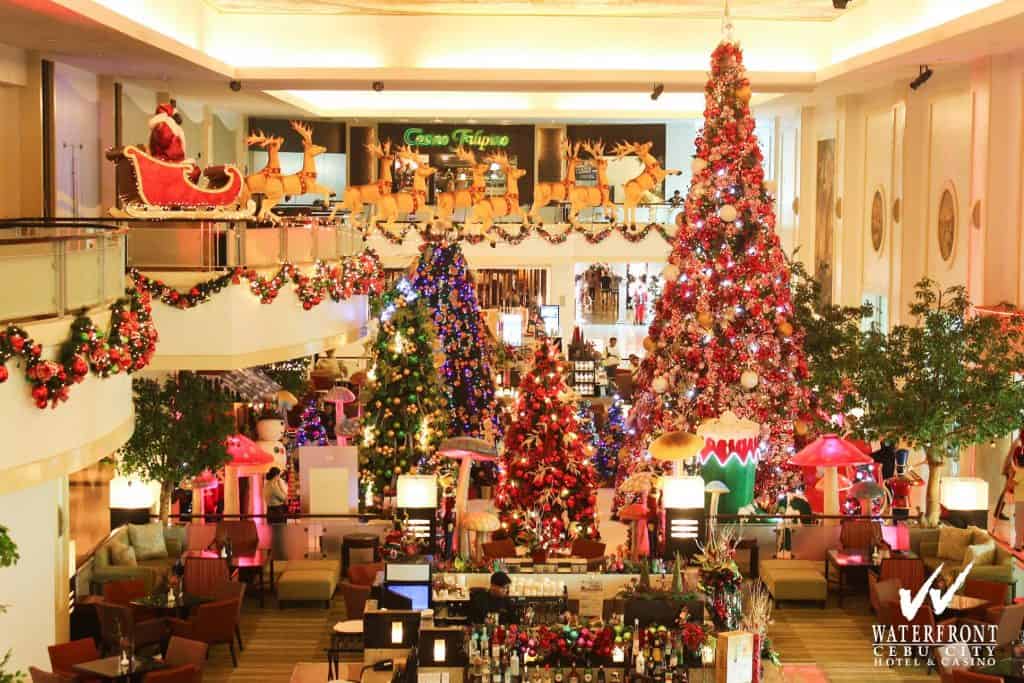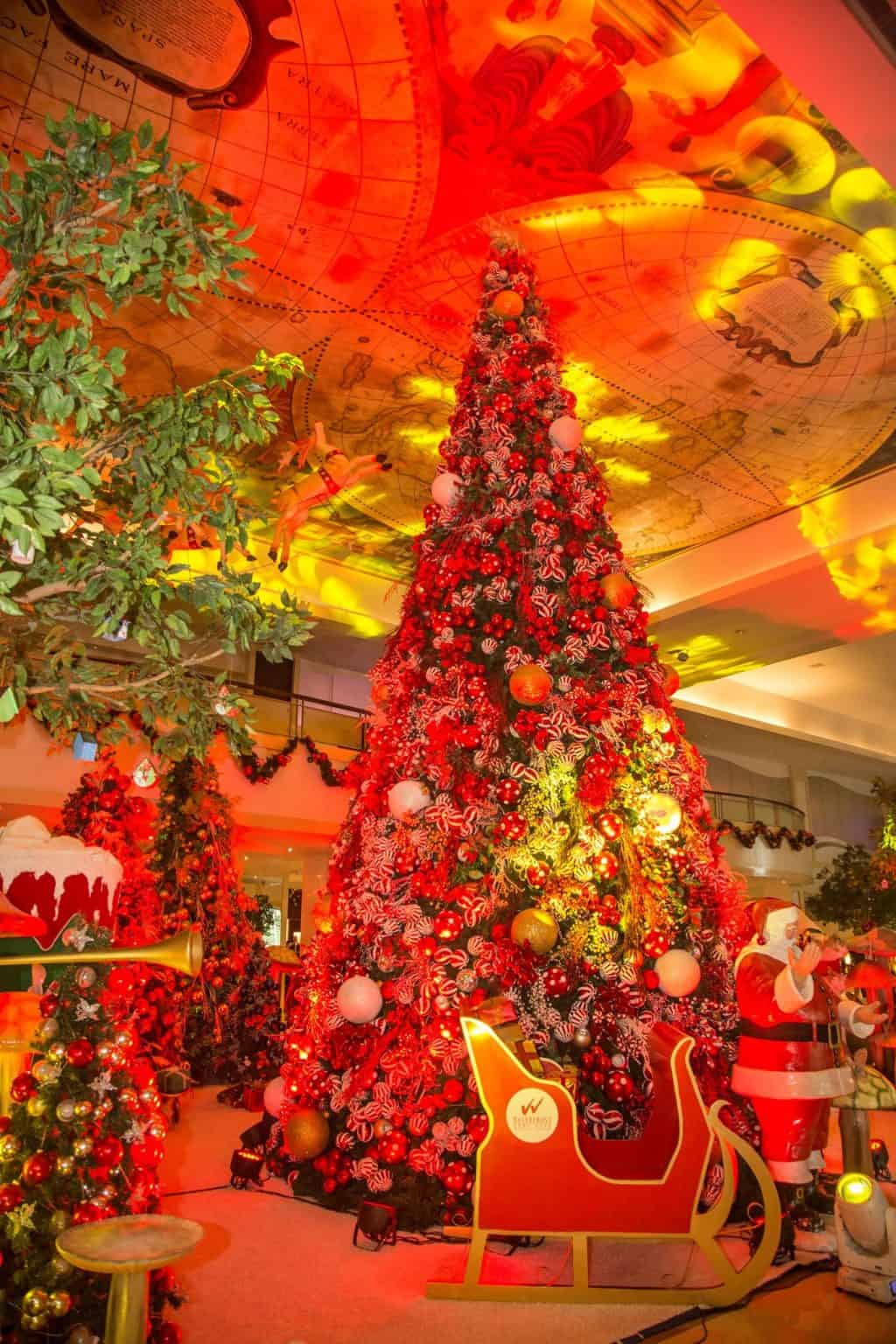 7. Fuente Osmeña Circle
It has been a tradition in this circle where a giant tree is erected come Christmas season, serving a perfect prop for that Insta-worthy shot. Being one of the tallest Christmas trees that are outside in the open. It truly is a sight to behold.
Location: Fuente Osmeña Circle, Cebu City
8. SM City Cebu's World of Santa
This mall is indeed a favorite among Cebuanos because of its gimmicks during Christmas season. World of Santa houses miniature houses from the North Pole and of course, the traditional Christmas tree is there. But the thing that captures our attention are those cute gigantic Santas.
Location: SM City Cebu, North Reclamation Area, Cebu City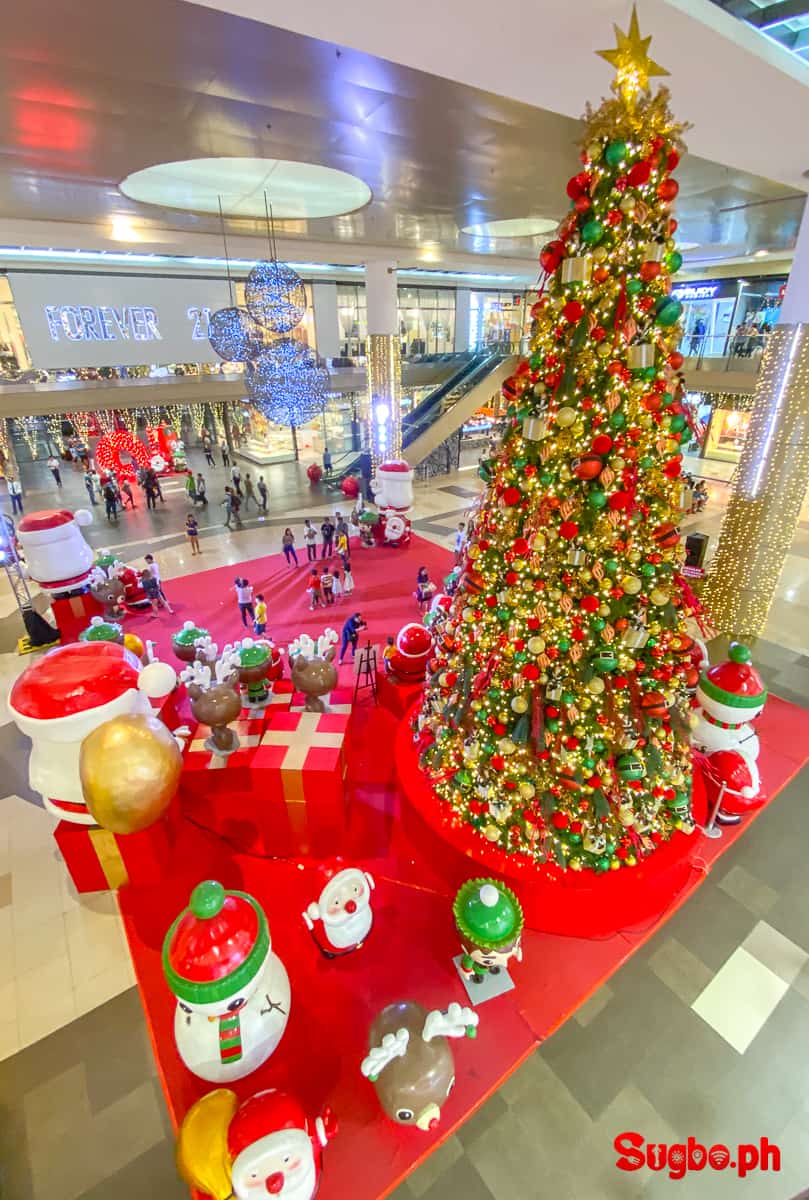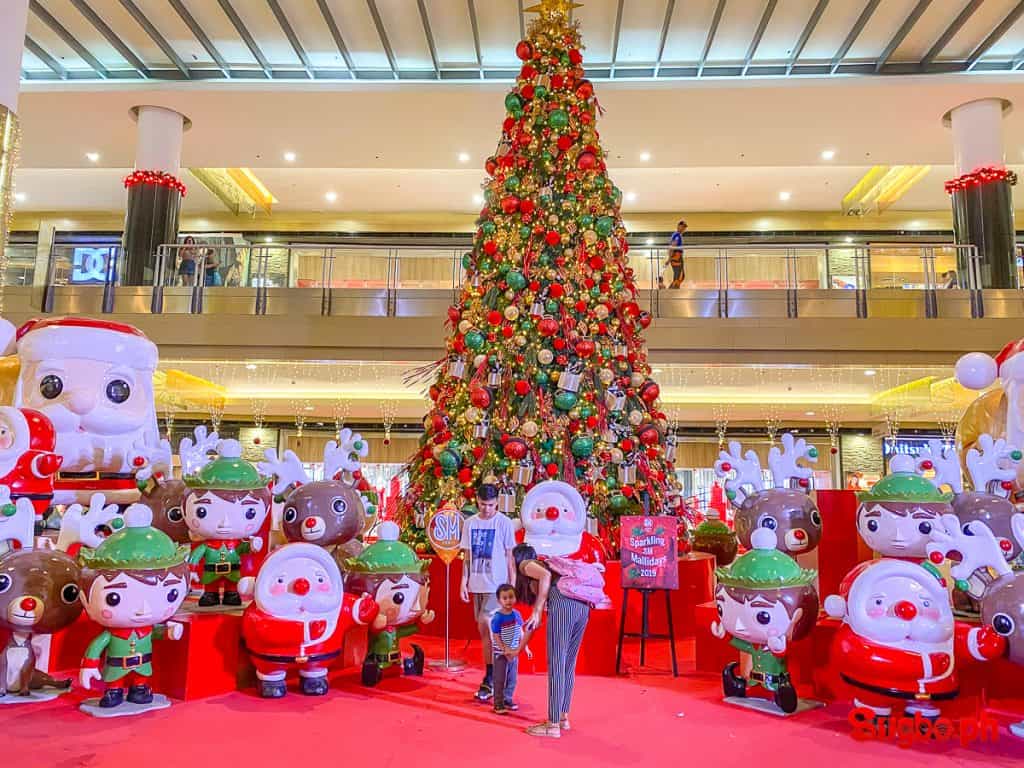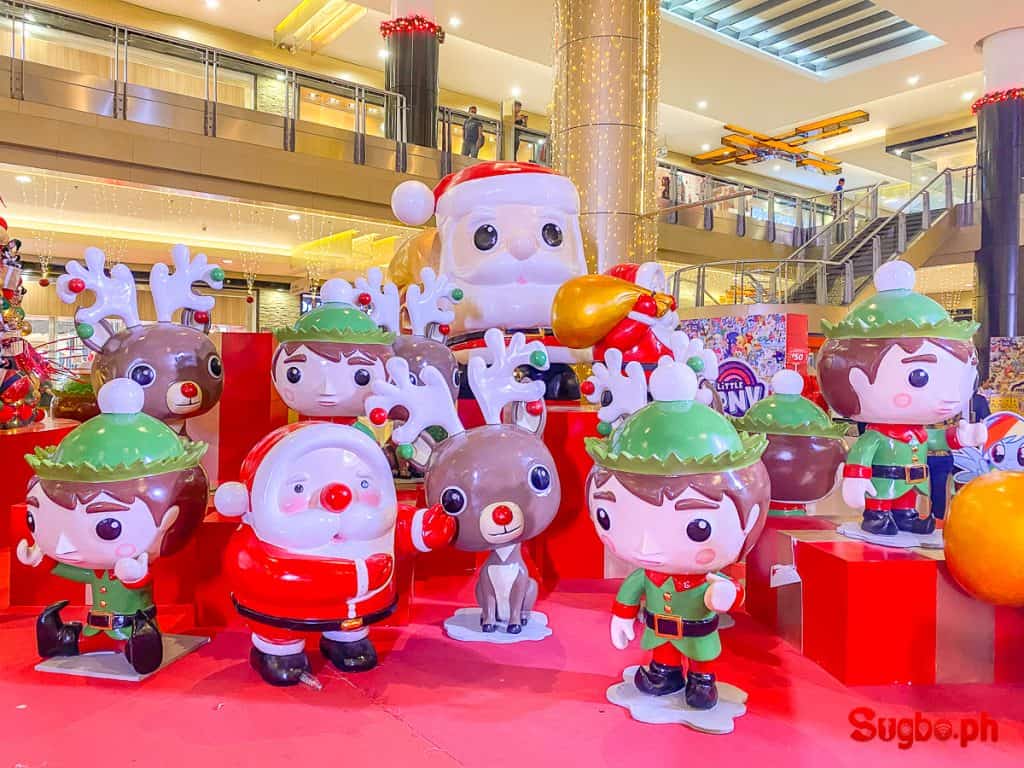 9. Sto. Niño Church/Magellan's Cross
It wouldn't be a trip to Cebu if you have never visited this historical part of the queen city of the south. If you can find the perfect angle, a picture here is surely something else. It is the perfect combination of culture and faith and lights.
Location: Pilgrim's Center, Osmeña Blvd, Cebu City
10. Cebu IT Park
If USA has NYC then Cebu has IT Park. This is certainly the part of Cebu that never sleeps and come Christmas season, this place gets decorated real good that you can just take a picture almost anywhere here. There are booths on the sidewalks and lights and merriment everywhere you go.
Location: Cebu IT Park, Lahug, Cebu City