Philippine flag carrier, Philippine Airlines, launches its biggest seat sale for the year in celebration of its 78th year in the airline industry.
With offers as low as Php78 for domestic and as low as USD78 for international routes, passengers can now book as much flights as they want in 2019.
Booking period: March 1 to 10, 2019
Travel period: March 16 to December 31, 2019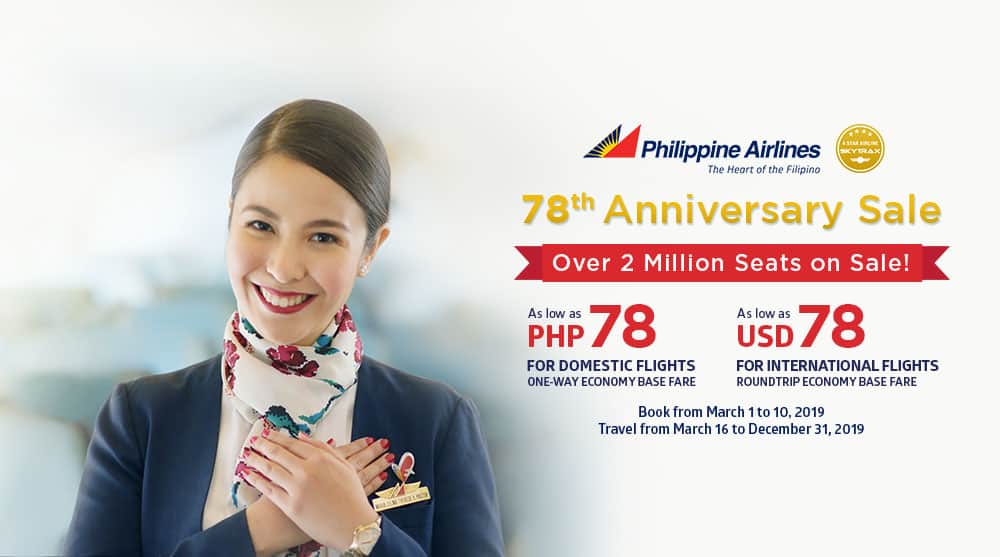 Whether it's a first-time traveler or a seasoned flyer, PAL wants more passengers to "fly the flag" and enjoy a world-class full-service experience, which means having free inflight meals, free checked in baggage and free inflight entertainment.
For its 78th anniversary sale, PAL has provided more than two million seats to fill up the flights across its growing network of over 30 domestic and over 40 international destinations. The airline has recently announced opening more non-stop flights in the Asian region – Hanoi, Phnom Penh and New Delhi.