Dreaming of a quick getaway soon? Stop dreaming and start flying with Philippine Airlines' (PAL) Biggest Domestic Seat Sale happening from June 28 to July 7, 2019. Over two million seats up for grabs from the Philippines' Best Airline!
Discover new domestic destinations or go back to your favorite paradise with fares for as low as Php399 one-way Economy base fare. Passengers can also enjoy exceptional comfort and convenience with PAL's Premium Economy Class for as low as Php1,459 one-way base fare or experience world class luxury onboard the Business Class starting from Php4,059 one-way base fare.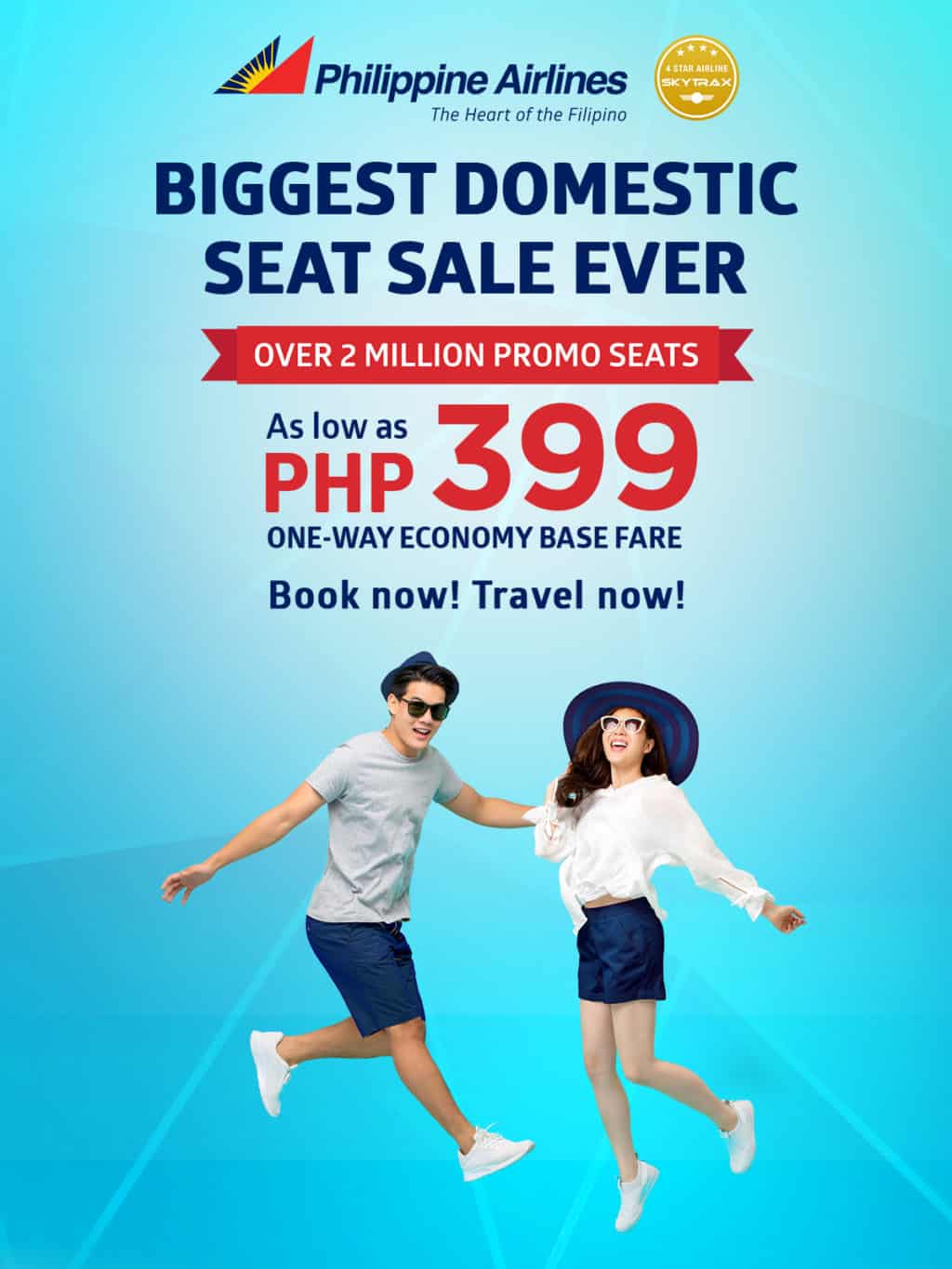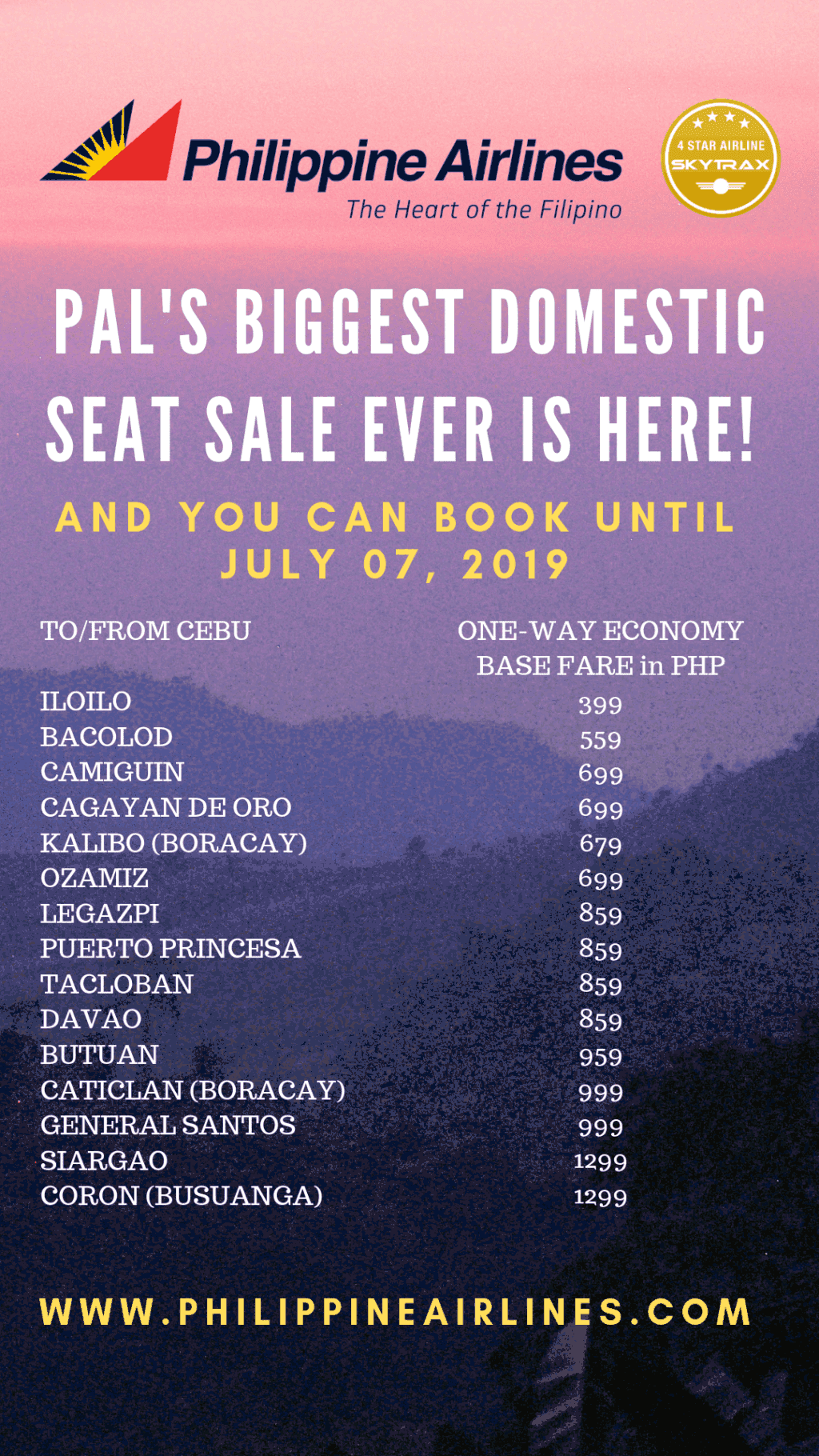 This comes in light of the airline being named "World's Most Improved Airline" by Skytrax during the 2019 World Airline Awards held at the Paris Air Show in the Musée de l'Air et de l' Espace, Paris Le Bourget Airport, France.
Skytrax likewise ranked PAL as number 30 among Top Airlines in the world, rising 19 spots from Top 49 in 2018.
Passengers may book their flights via www.philippineairlines.com, at any PAL ticketing office, or through the hotline number (+63)(2)855-8888. (END)