Ever been mountain high? Not the altitude itself but the feeling. That relaxation high that only a mountain resort can give.
Bluedridges Mountain Resort will give you that high and even offer more. Located at the mountains of Carcar, this resort holds true to its name since blue is a color for cool and calm.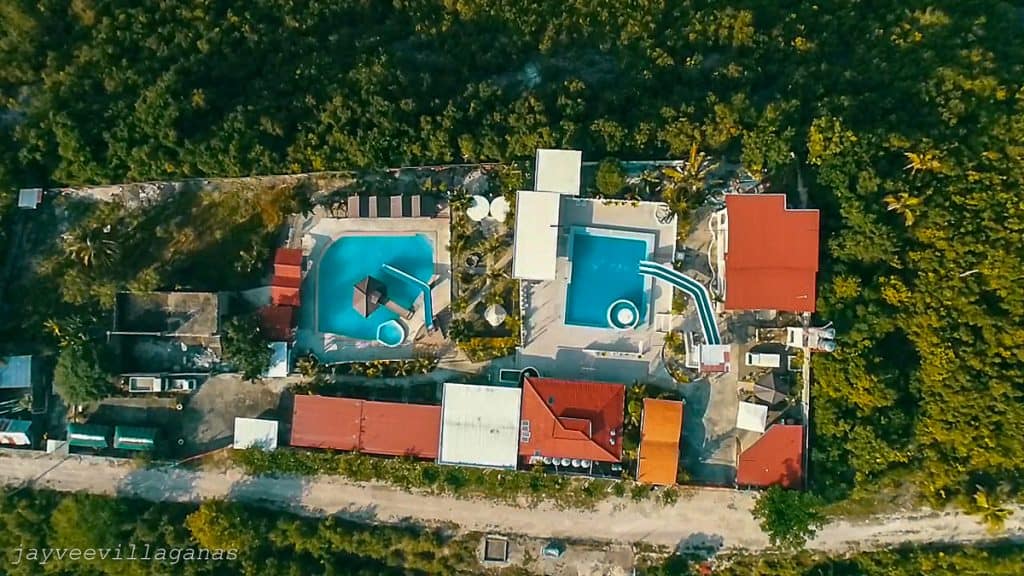 And since it is way up top, you can achieve that peace and quiet that you actively seek.
Waking up have never been so scenic and green. You'll find yourself so at peace with all the birds, the mountain breeze and the joy of being so far away from anything that's fast-paced and too loud.
Pools and Entertainment
Plus, they also have pools and entertainment for a more enjoyable family stay or a fun-filled barkada vacay. Their pool has a new great addition too which is the colorful slide.
Where better way to do a pool slide than in the mountain top? I'm sure the kids, your friends and yourself will love this.
Accommodations
Their rooms are spacious and very comfortable even if you're in large groups. They have double deck beds for that and extra beddings too.
You can all squeeze in and still have a relaxing stay in the resort.
Room Rates:
Rooms are pretty much straightforward. Guests can opt for either:
• Double Room: ₱2,000 per night, good for 2 pax (excess P400 per head)
• Family Room: ₱4,000 per night, good for 6 pax (excess P400 per head)
NOTE: Check-in time at 1PM; Check-out at 12NN the next day
Rates & Other Information
Day Use:
₱100 per adult
₱50 per kid (aged 2-10)
NIGHT USE:
₱150 per adult
₱100 per kid (aged 2-10)
COTTAGE RATES:
₱500 – Good for 10pax,
₱750- Good for 15 pax,
₱1,000 – Good for 20pax
₱1,500 – Good for 30pax
*Note: excess ₱50/head
OTHER INFORMATION:
Corkage: No Corkage fee (Not allowed to bring alcohol)
Grill: Free
Check in: 1PM/ Check out: 12NN next day
Contact numbers: (032) 505-6339 / 0925-565-8409
Email address: [email protected]
Social: Facebook page / Website
How to get there?
Exact location: Upper Mohon, Can-asujan, Carcar City, Cebu — Blueridges is a bit isolated. It is approx. 5 kilometers away from the main road.
The resort can arrange pickup services from the main road for P700, good for 10 pax. Otherwise, habal2x drivers (motorbikes) are happy to take you to the resort for only P50 each person.
If you are using a private/rented vehicle, READ THIS CAREFULLY. DO NOT follow Waze just yet. Instead, put the destination first to Sangat National High School (as shown on the image below). From the alley near Maiqui's Bakeshop, that's the time you change the destination to Blueridges Resort.
If you don't follow this, and opt to use Waze directly, then you will be lead to the longer and uglier road, which will waste 30mins of your time.