With this scorching heat, almost everyone is dying to take a quick dip at a beach, lakes, river, or any body of water. If you're looking for something extra to make you feel refreshed, Molobolo Cold Spring might be the perfect fit for you.
Located in the municipality of Tuburan, Molobolo Spring is every local and tourist's favorite spring to hop on when the heat is quite unbearable. Boasting its cool waters, the spring is also surrounded with verdant palm trees, providing shade for everyone, making it a perfect from the sun.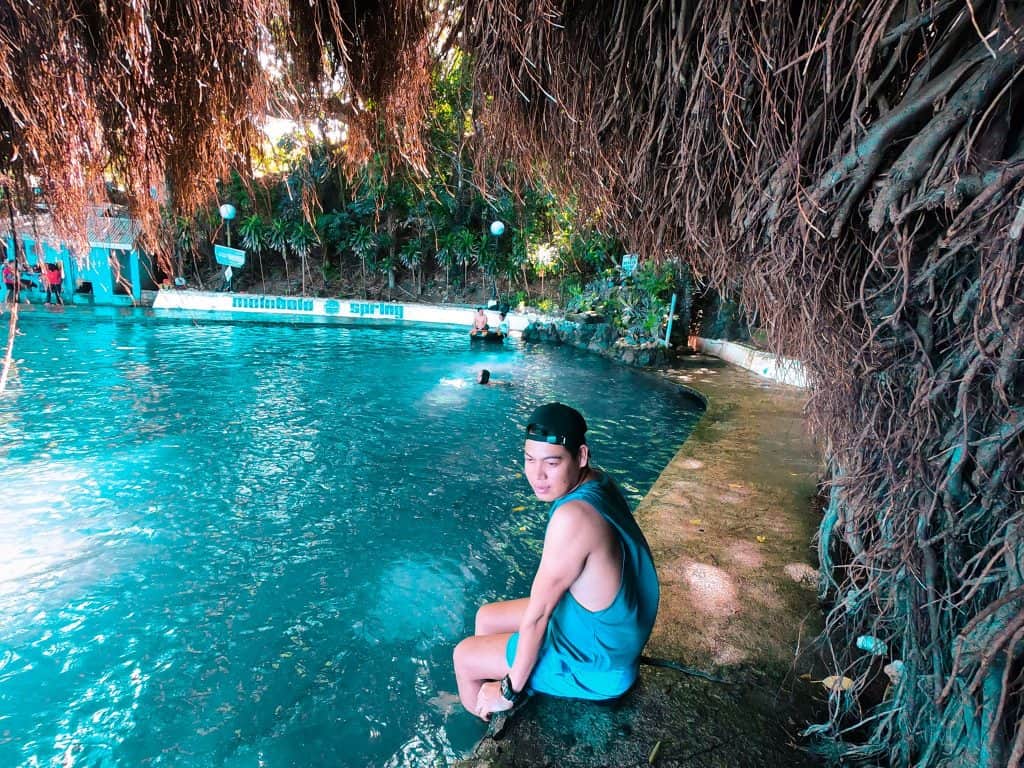 For those who wish to take an exclusive swim, there are two available pools – one for adults and who knows how to swim at seven feet deep and the other one, a smaller pool, intended for kids.
They also have cottages at affordable prices where you can settle in and place your things. Visitors can bring their own food as there is no corkage fee but make sure to practice CLAYGO (Clean As You Go). A public karaoke is also readily available for those who wish to sing their stress out or simply have a good time while at the place.
Rates:
Entrance fees:

For adults: ₱10 per head
For kids: ₱5 per head

Cottages:

Small: ₱150 per day use
Big: ₱300 per day use

No Corkage Fee
HOW TO GET THERE?
Exact location: Apalan, Tuburan, northwestern Cebu — 2 hours away from Cebu City.
There are three (3) routes to get there:
1. RECOMMENDED: Transcentral Highway (via Busay/Balamban)
– If you are renting a private van or using your own vehicle, take this route. You can then navigate using Waze or Google Maps, just search for "Molobolo Cold Spring".
– Take a V-hire from the Ayala terminal going to Tuburan. Fare is ₱140/head (one-way). Then ride a tricycle from the Tuburan town proper to Molobolo Cold Spring for ₱10/head.
2. Via Toledo
– You can ride a bus from the South Bus Terminal going to Toledo/Tuburan. Fare is around ₱100/head. Travel time is approximately 3-4 hours from the terminal. This is only ideal if you come from Minglanilla/Naga/Toledo.
3. Via Tabuelan
– There's also a bus from the North Bus Terminal going to Tuburan via Lugo/Sogod. Fare is around ₱100/head. Travel time is approximately 3-4 hours from the terminal.