The Philippines has the sweetest and most delicious mangoes in the world. No contest.
So when a store shows up offering every mango infested desserts and food that someone can come up with, expect that the people will flock there in no time. This new, trending dessert shop does not disappoint, and it has arrived in Cebu.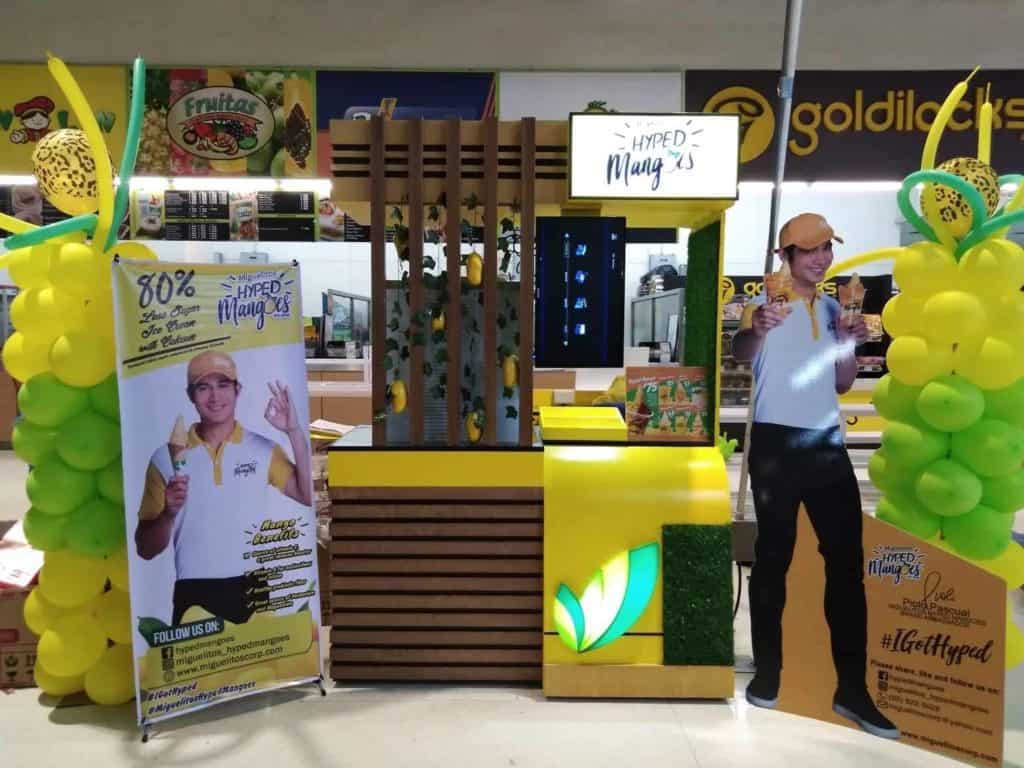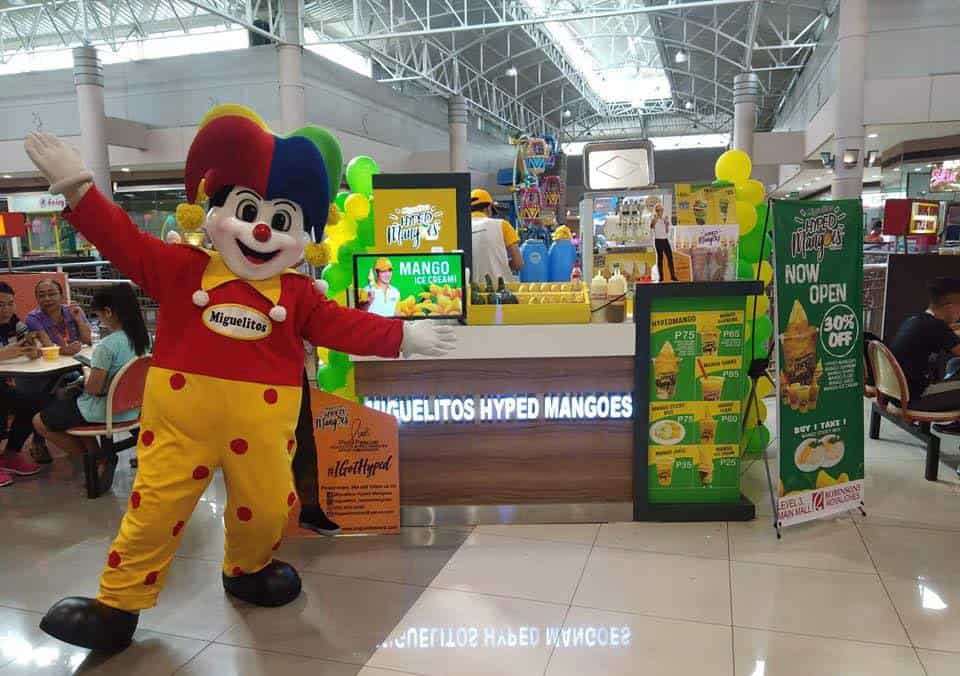 Miguelitos Hyped Mangoes serves you juice, shakes, ice cream sundae, mango float and even have this unique innovation of a mango sticky rice. What's more interesting is that, they serve 80% less sugar on their soft serve ice cream.
My favorite so far is their signature Hyped Mangoes, a mango ice cream filled with caramel sauce, mango sauce and chopped mango topped with crushed grahams and a special cream. This complete set will make you come back for more.
The craving of mangoes have always been present in us Cebuanos, Miguelito's Hyped Mango just upgraded it and made it a phenomenon. Incorporating mango into all those delicacies have never tasted so good.
We all surely got hyped. Were you? Try it now!
Branches
SM City Cebu
Super Metro Colon
Metro Colon
Gaisano Tabunok
Gaisano Country Mall
Gaisano Island Mall Mactan
Gaisano Savers Mart
Pacific Mall
Pier 3
Gaisano Grand Carcar
Island Central Mall Mactan
Fooda Consolacion
Gaisano Capital Danao
Time Square Talamban – soon to open
Super Metro Lapu Lapu – soon to open
One Pavilion Mall – soon to open
Menu: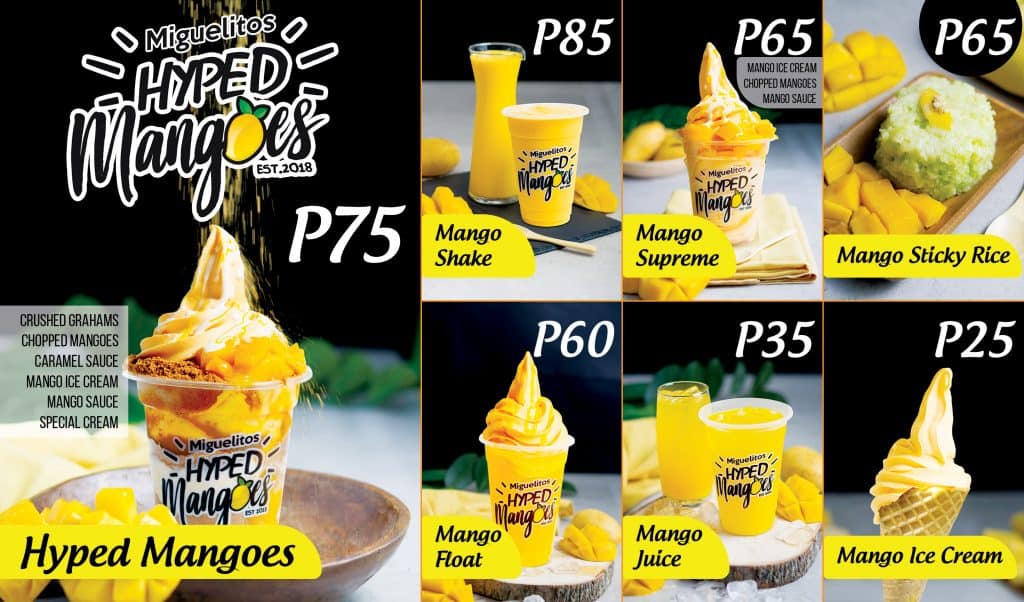 Interested to franchise? Head on to their website or call (032) 254-7408 / 0925-801-4865 / email [email protected]