Being quirky and fun is not bad at all!
There are a lot of reasons why saying "I Do" in the Philippines is more fun than you could ever imagine. There are 1,707 islands in this country and the number of reasons to marry in the Philippines is as many as that.
The wedding ceremonies are always made worthwhile, especially the photoshoots. This is a one-of-a-kind and truly memorable experience if only one is determined, creative and witty enough.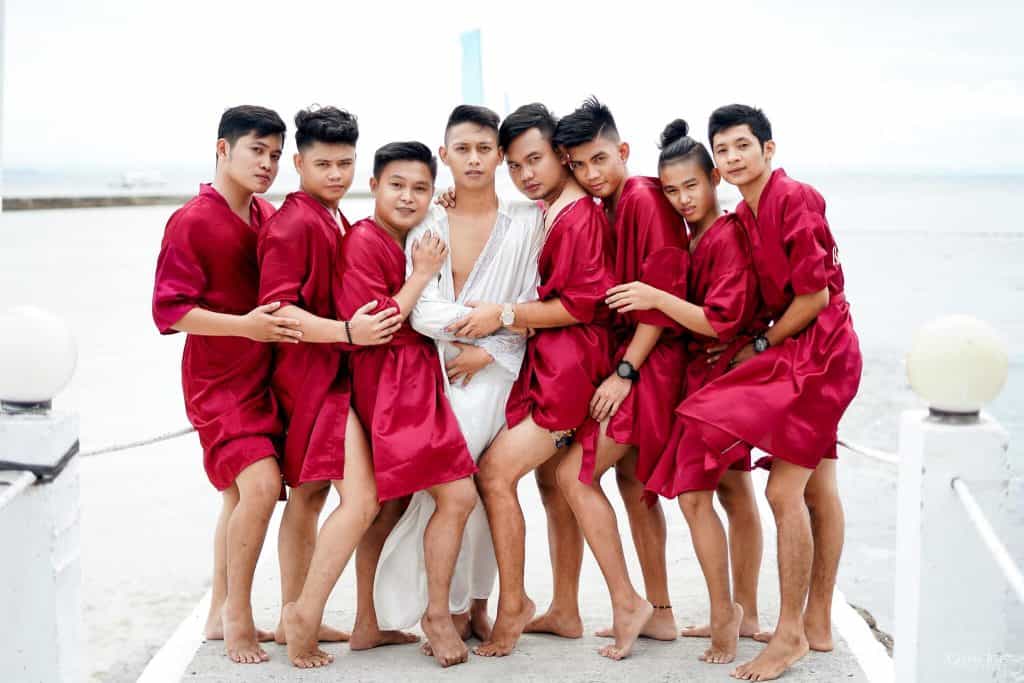 Like the wedding of Lomel Taghoy and Khirly Cane. More than it being memorable because their wedding is much awaited by their loved ones, they too, had a unique photoshoot. More than exchanging their "I DO's," the couple also exchanged their roles.
The usual would always be the bride and her bridesmaids in their matching wardrobes, their wedding photoshoot got their groom and his groomsmen in the aforementioned while doing sweet and girls poses. On the other hand, the bride and her bridesmaids wore t-shirts and matching plaid boxer shorts while acting as real gentlemen.
These unique photos captured by Glenn Jubs became viral after having been shared by
Jacky Tecson Acebes of Cebu Weddings & Events Planner.
Tell me, what's more fun than the weddings in the Philippines?