Lake Pingganon is definitely one of Toledo's gems. It is a secluded lake that is surrounded by mountains. At first sight, the lake could not be spotted but at a closer look on the road side, this majestic lake can be seen.
The lake is also known as "Lake Bensis" primarily because it was claimed to be situated at Sitio Pingganon, Brgy. Sinsin, Cebu. Formerly, the site was a mining pit that was then closed. Over time, the area turned out to be a verdant and Eden-like lake.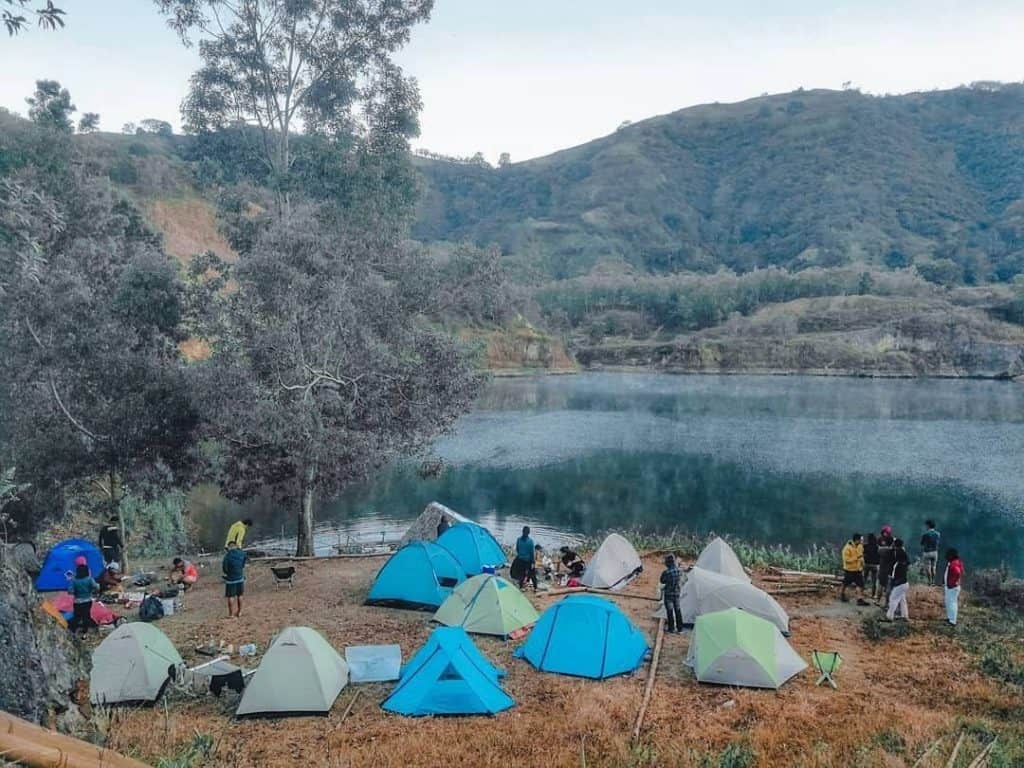 ArkitrekJacoPH

ArkitrekJacoPH

ArkitrekJacoPH

ArkitrekJacoPH
Lake Pingganon, as described by those who have visited it, was indeed a sight to behold. They said that the beauty of the lake is mesmerizing. The fresh water of the lake made it crystal clear, that you could almost see the bottom of the lake. Matched with fresh breeze, being in the area will surely provide you that much needed break away from the city.
Most of the people who visit the site are mountaineers and campers. Surrounded by mountains, the lake is the perfect swim after a few hours of trekking. Trekkers can camp out beside the lake, as there are spaces that are suitable for setting up tents.
Sarge Garfield

Sarge Garfield

Sarge Garfield
Rates & Other Information
FEES:
Entrance fee: ₱10 per head (sight seeing )
Camping fee: ₱20 per tent (for campers)
Boating: ₱50 per person
HOW TO GET THERE?
BY PUBLIC: If you're commuting, from the highway or CIT University or Punta Princesa, take any jeepney or multicab going to Tabunok/Minglanilla/Naga. Ask the driver or conductor first if it will pass by Tabunok. Disembark at RD Pawnshop in Tabunok Market.
From there, ride a habal-habal that can take you to Lake Pingganon/Bensis. Estimated fare is around ₱200-250 per head (roundtrip). They can take you to the church near Lake Bensis and the travel time is roughly 30 minutes. Upon arriving to the church, you can ask the locals for directions towards Lake Bensis.
BY PRIVATE: If you have your own private vehicle/motorcycle, you can use Google Maps or Waze and search for "Lake Bensis" in Toledo.
Next time you plan you trekking getaway, make sure to include Lake Bensis as one of your stops. Surely, the beautiful lake will mesmerize your traveler soul.