An epitome of the cliché: "Rags to Riches".
From being a young boy who sold soap, thread, and other basic necessities during the post-war in Cebu to being the second richest man in the Philippines, John Gokongwei Jr. sure has an inspiring story we all could learn from.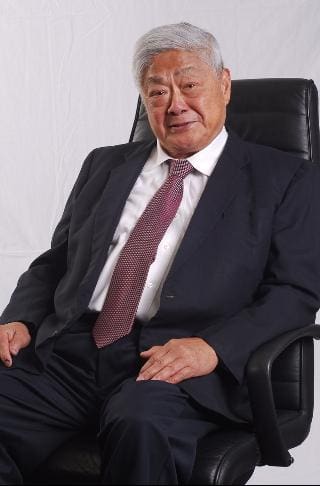 WHO IS JOHN GOKONGWEI JR.?
Gokongwei was raised in an affluent family. His family sure had a good life, with his dad owning a chain of movie houses in Cebu, until his dad's passing because of health complications. Just like any other businessmen, his father has loans for the upkeep of his businesses, and the lenders whom his dad was indebted, expropriated their assets, leaving the Gokongweis with almost nothing. At a young age, Gokongwei was already introduced to life's hardships.
John Gokongwei being the eldest, and his mother decided to send off his five siblings to China to be able to save for the way of living in China was way lower. At fifteen, he already started selling basic necessities using a bicycle. He would sell in the nearby towns of Cebu commodities he thinks would be needed by the townsmen. With great passion and pure determination to succeed, the rest was history to John Gokongwei's success.
From someone who almost had nothing, John Gokongwei Jr. is now one of the driving forces in the Philippines – food, telecom, banking, aviation, power distribution, and properties. All the aforementioned in his conglomerate are contained in JG Summit, his own company.
QUOTES BY JOHN GOKONGWEI JR.
"When I wanted something, the best person to depend on was myself."
"That's where the action is, Manila."
"A true entrepreneur can find opportunities everywhere."
"We must create Filipino brands for the global marketplace."
"I am competitive by nature. Competition is good for the soul."
John Gokongwei Jr. could be anybody's entrepreneurial hero, but one thing is for sure, he is an expert in overcoming life's adversities. We must learn from his words and his life story because even in his passing, we can feel the love of the Filipino people. May we all make him our role model in achieving greater heights.