With Cebu's famous peaks, it is without a doubt that trekking is definitely one of all Cebuanos' favorite hobbies. Trekking is a fun activity, yet can be pretty exhausting. And the one good thing that could revitalize you after a long trek is to find a cold spring at the end.
The Dingayop Spring and Nature Park is a locally known cold spring. The trees that surround the area are definitely one of the contributing factors that make it so cold. The spring showcases the "Malalag", big rocks that were naturally formed underneath the Dingayop waterfalls. The "Malalag" is called as such because of its yellow color.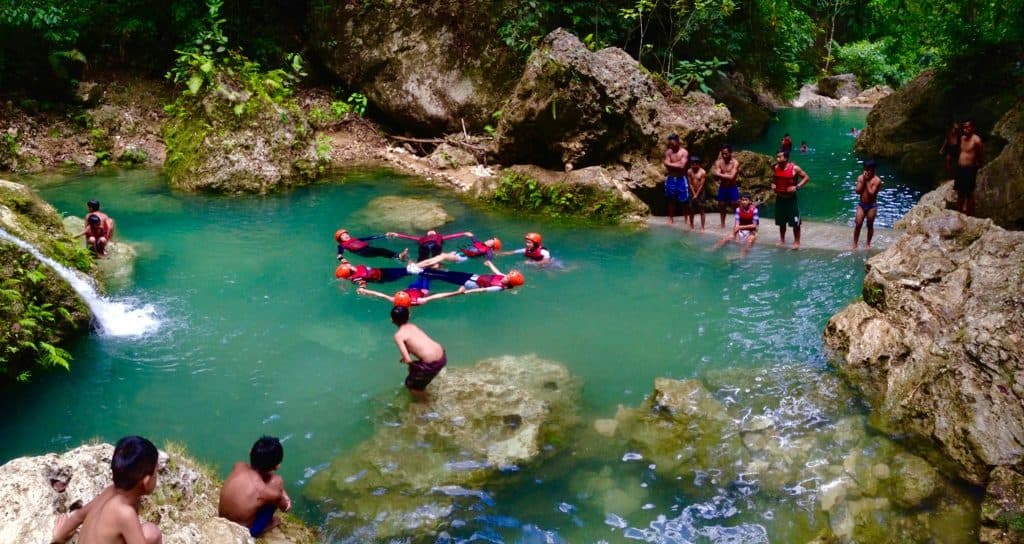 The cold spring is the ultimate prize in this tourist spot, but you still have to go through some trails to get there. With a mixture of hill and river trek, trekking along the way gets harder but it is totally worth it since the cold spring is picture perfect.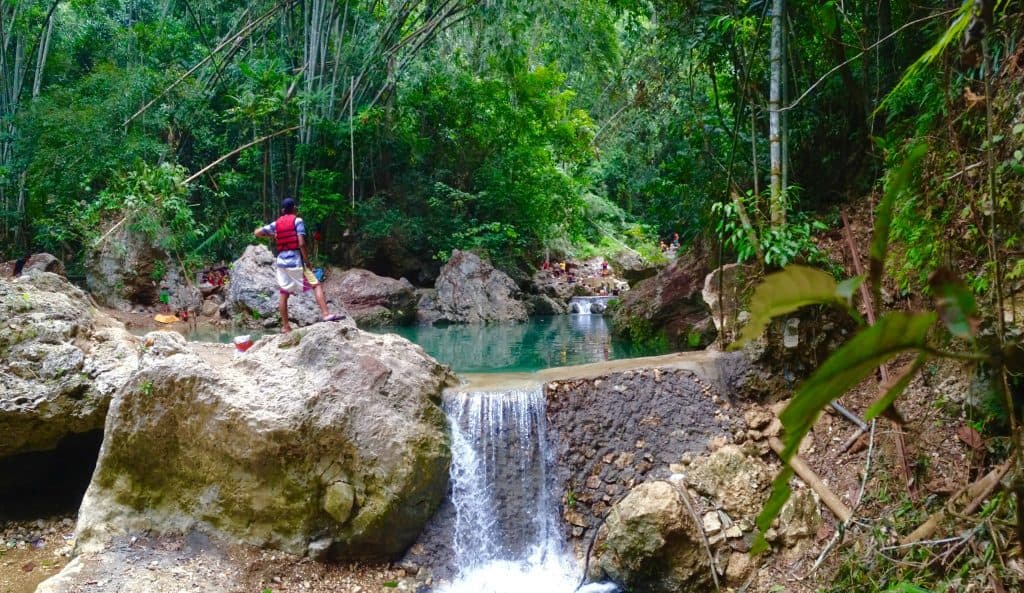 Richie Indig

Richie Indig
Not only that, the place also has the "Eagle's Cave", called so because of the stalactite formation that resembles the legs of an eagle. Be reminded though that there is no actual eagle that resides inside the cave, which is a common misconception.
Grace Barquio Asingua

Grace Barquio Asingua
Rates & Other Information
Rates:
Entrance fee:

Spring: ₱50 per head
Cave: ₱100 per head

Helmet & Life Jacket: ₱30
Trail guide fee: ₱20 per head
Tour guide fee: ₱500 per head (Max of 5pax, spring tour only)
Package Tour (max of 4): ₱375 per head (inclusive of guide fee, entrance and gears)
Parking fee: FREE
How To Get There?
Exact location: Obo, Dalaguete, Southern Cebu — approx. 3 hours away from the city.
BY BUS: From the Cebu South Bus Terminal, take a bus bound for Dalaguete. You can ask for the driver or conductor to be dropped off at Mantalogon or Osmena Peak. The bus ride is roughly 2 to 3 hours. Bus fare is ₱130 (one-way). Upon arrival, habal-habal drivers are readily available to take you to Dingayop Spring and Nature Park.
BY CAR: Navigate with Waze or Google Maps and search for 'Obo Guadalupe Chapel'. From there, ask for the locals on how to get to Dingayop Spring and Nature Park. Be reminded that the parking spaces there are limited.
Are you ready for that weekend trek with your squad? Then don't hesitate to visit Dingayop Spring and Nature Park afterwards, as it will surely be an experience.