The most breathtaking view in the waters of Cebu is happening on January 19, 2019 — an annual event held every third Saturday of January (a day before Sinulog).
Hundreds of decorated boats, barges and yachts, a rain of confetti from helicopters, drum beats and the lively cheers are enough to put someone and every Sugboanon in the festive atmosphere.
January 19, 2019 (Saturday) Event Details:
What: Fluvial Procession of the Miraculous Image of the Santo Niño
Time: 6:00AM on Saturday
Route: NAVFORCEN Lapu-Lapu to Pier 1
Where to watch? Pier 1, 2 & 3 / Mactan Bridge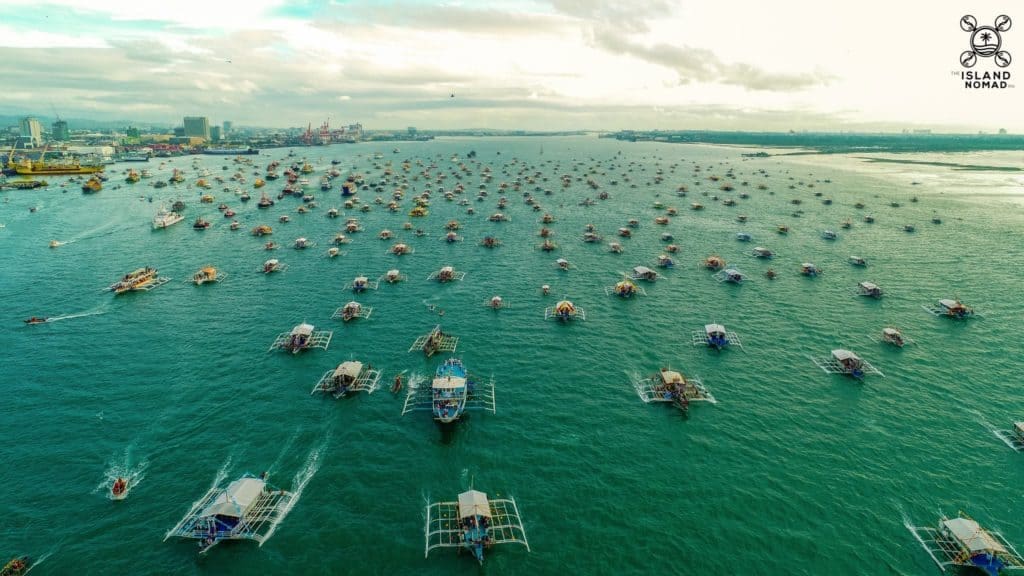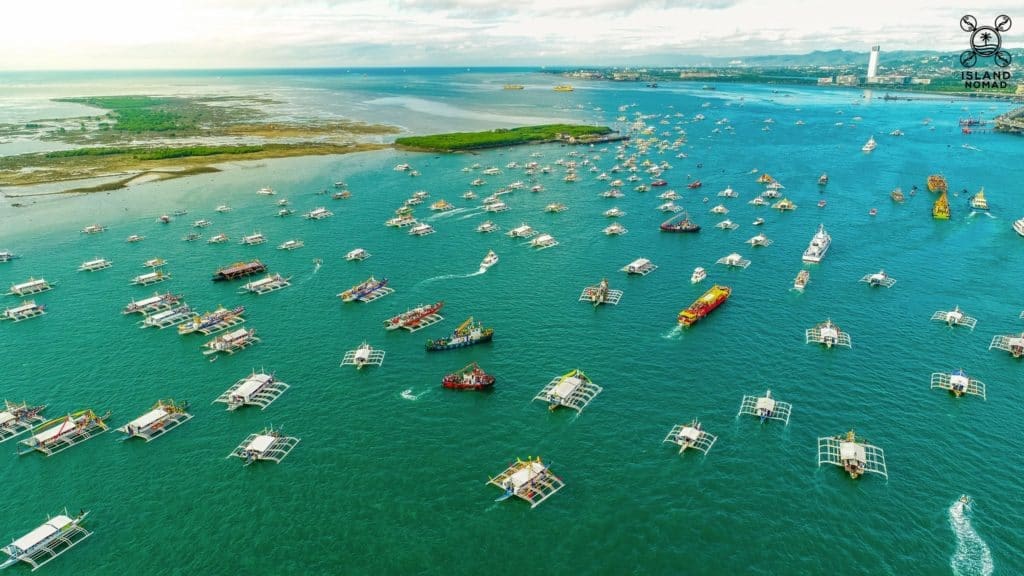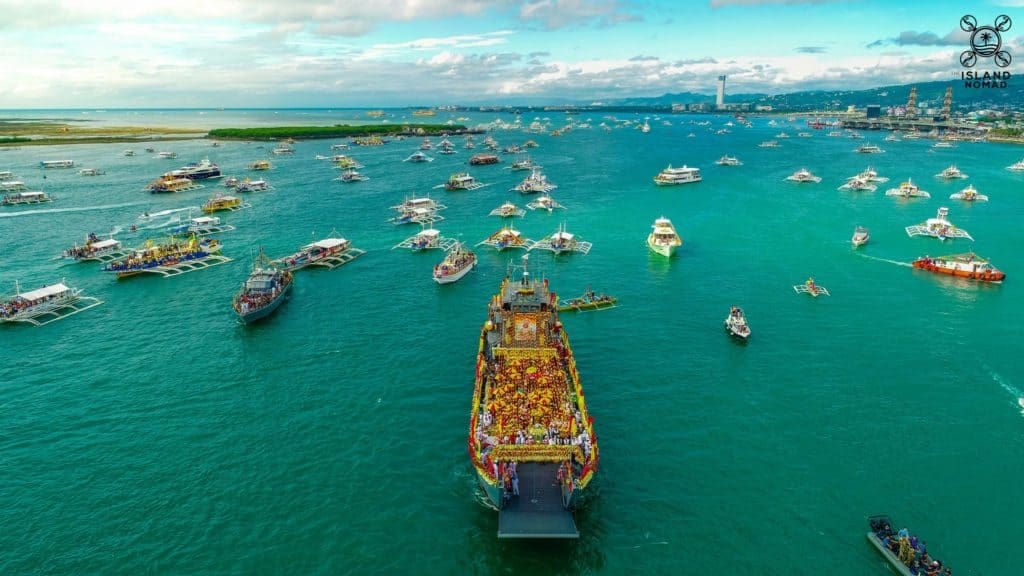 The fluvial procession is an annual tradition that marks the start of the official Sinulog festival. Although it is a solemn event in sending Sto. Niño to visit his foster father, St. Joseph at the St. Joseph Parish in Mandaue City.
After spending the night in St. Joseph Parish the image of the baby Jesus will then travel back to reenact the coming of Sr. Sto Niño carried by the Spaniards five centuries ago.
Note: The Cebu coast guard will probably close the Mactan channel to public sea crafts for at least four hours to give way to the fluvial parade.
[box type="shadow" align="" class="" width=""]
CEBU SINULOG 2019:
1.
Cebu Sinulog 2019 Schedule of Events & Activities
2.
Novena Mass Schedule for Cebu Sinulog 2019
3.
Sinulog 2019 Routes & Maps
4.
Sinulog 2019 Party Events
5.
Sinulog 2019 Fireworks Displays Sites & Dates
6.
Sinulog 2019 Fluvial Parade
[/box]