Toledo's very own Biga Pit is a mine pit, a quarry located and owned by the Carmen Copper Cooperation. People are only allowed to enter the area for educational purposes or private tours and not for recreational and should also contact the authorities of the mining corporation in advance.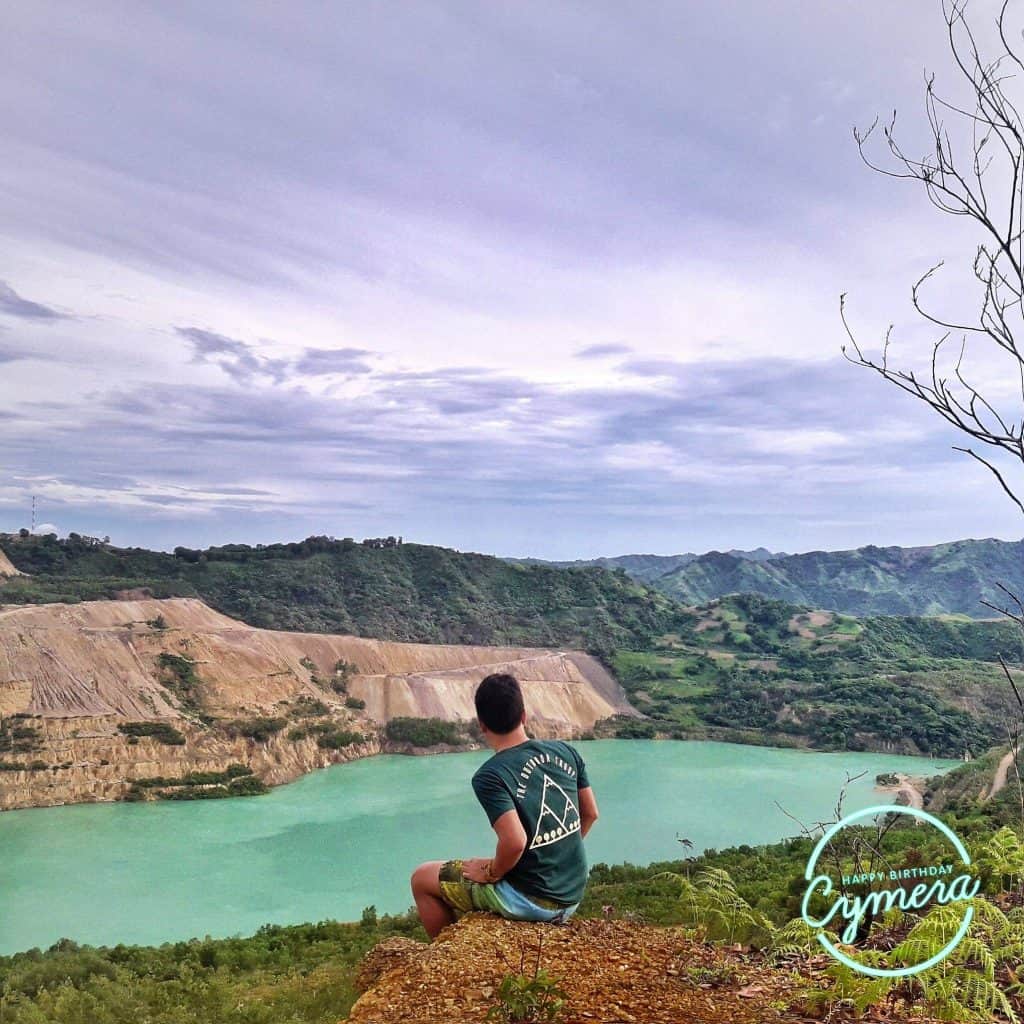 The attraction towards the Biga Pit has become prevalent due to its resemblance to some famous tourist spots like Moraine Lake in Canada and Blue Lake in New Zealand, however, unlike them, Biga Pit was man-made.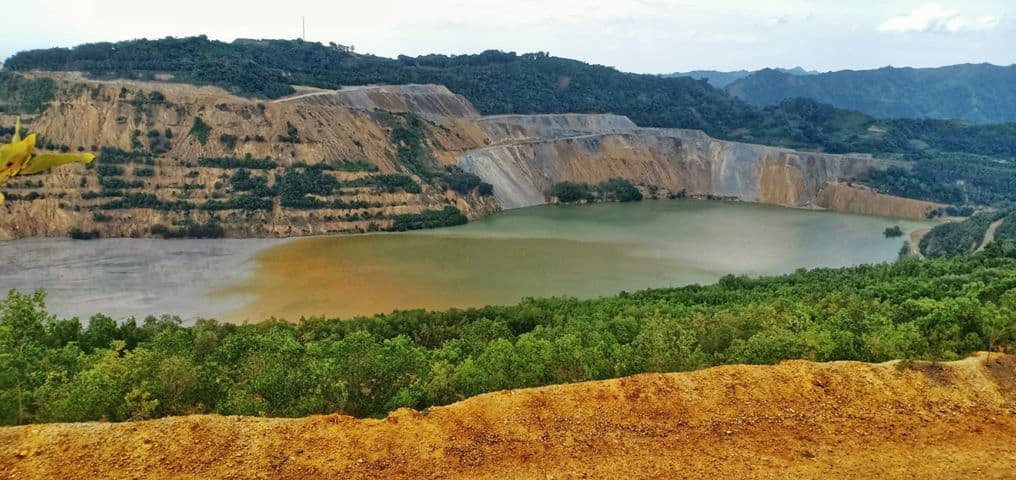 It is believed that the bluish water is the mining corporation's disposal waste. Thus, forcing several people to express their worries on the environmental issues caused by the pit.
The topic remains to be a little controversial, but one thing is for sure, the water is not advisable for swimming.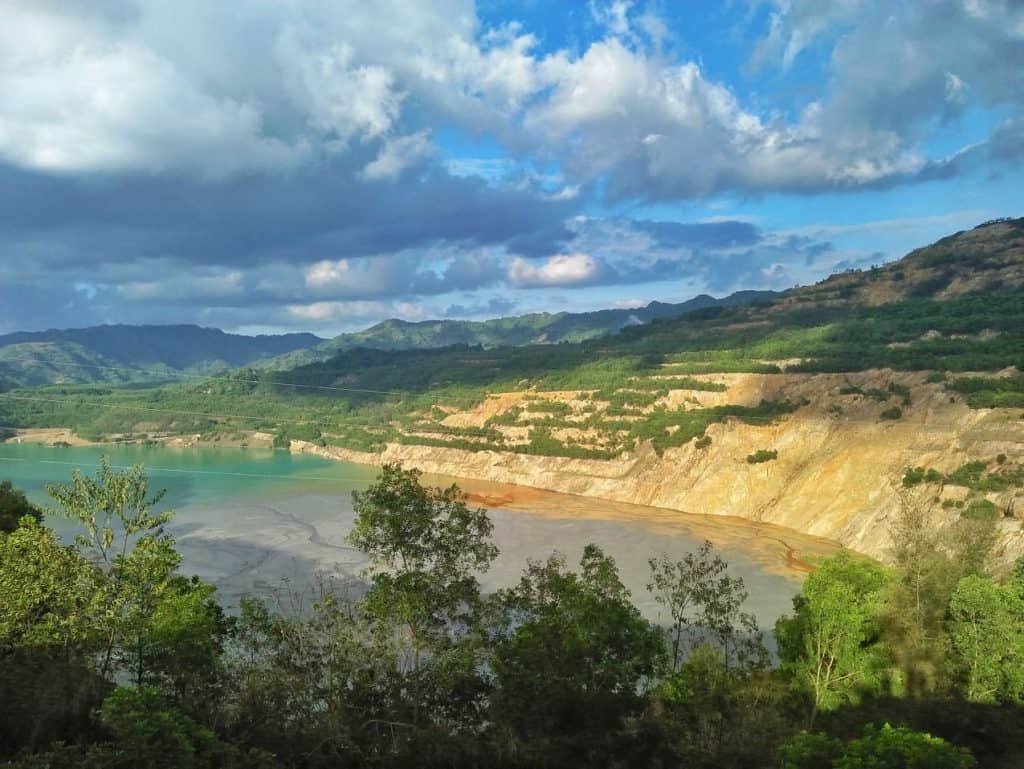 According to Carmen Copper Cooperation, the place is used to detonate bombs recovered from areas in the province and though the water is weirdly blue, underneath it is tons of tailings (materials left after the copper ones are separated from minerals).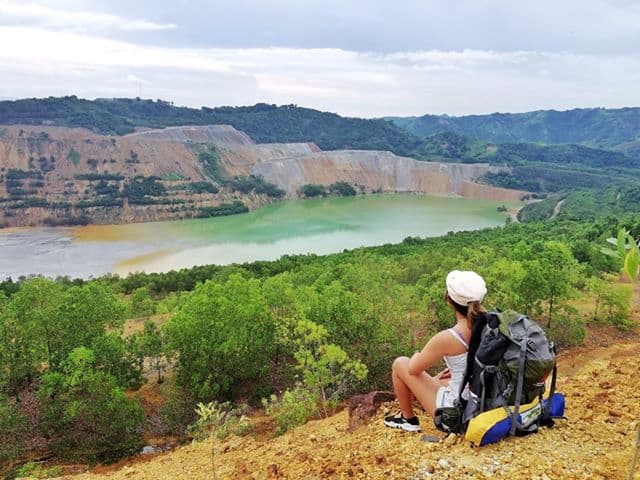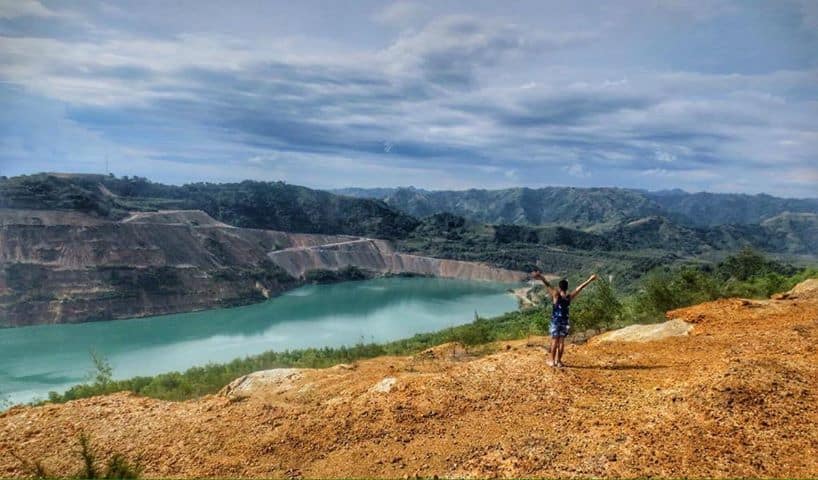 Nevertheless, if this makes you more curious, don't worry because we have prepared a guide for you if you want to visit the pit:
How to get there?
Exact location: Barangay Biga, Toledo City, Cebu
BY COMMUTE: If you're commuting, from the highway or CIT University or Punta Princesa, take any jeepney or multicab going to Tabunok/Minglanilla/Naga. Ask the driver or conductor first if it will pass by Tabunok. Disembark at RD Pawnshop in Tabunok Market.
From there, ride a habal-habal that can take you to Biga Pit. Estimated fare is around ₱200-250 per head (roundtrip).
BY PRIVATE: If you have your own private vehicle/motorcycle, you can use Google Maps or Waze and search for "Biga Pit" in Toledo.
Estimated expenses:
Entrance fee: None (but you cannot go inside)
From Cebu South Terminal to Toledo:

Bus fare: ₱60 – 80
Minivan: ₱60 – 170
Taxi: ₱750 – 950

From Toledo Fish Market to the mining entrance: ₱100 /head (one-way) via habal-habal or motorbike
From the entrance to Biga Pit: ₱20-50 /head (one-way) via habal-habal or motorbike
What to prepare?
Sunblock/Sunscreen
Sunglasses
Cap/hat/umbrella
Lots of water
Snacks *please be responsible of your trash and bring it with you as you go
PATIENCE
Although, always remember that this is a private establishment and to be responsible for your own safety if you ever visit the place.