I've been hearing a lot of stories and invitations to try this famous "Tuslob Buwa". At first, I refused to give it a shot for sanitation reasons. But I changed my mind after tasting just one dip. It was indeed a different taste of bubbles.
Tuslob Buwa is one of the many striking food you can find in the streets of Cebu. It is believed to originate in Brgy. Pasil where residents find it as their daily source of income. And it is where I had my first Tuslob Buwa experience.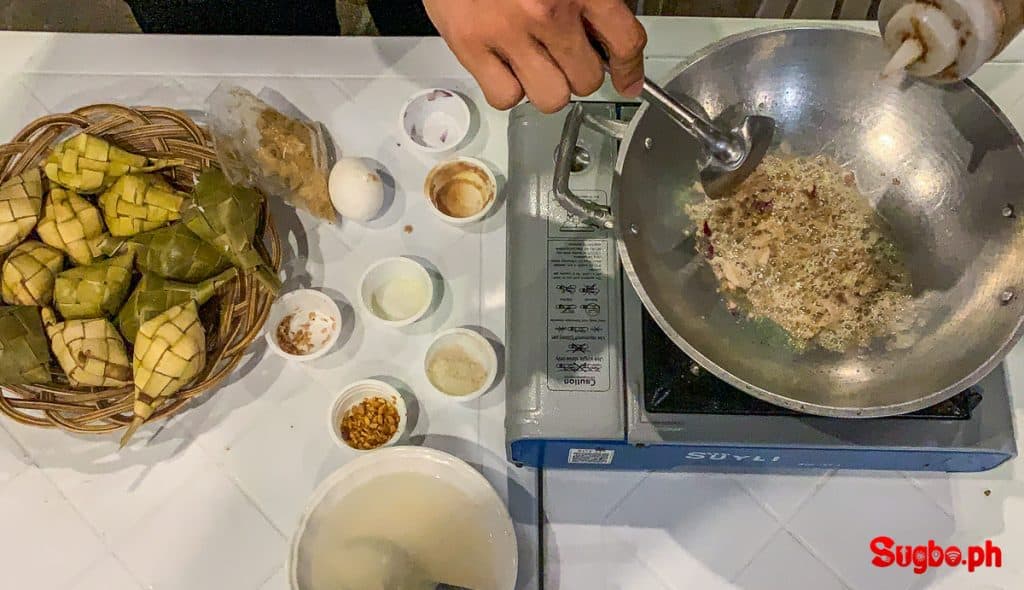 Basically, Tuslob Buwa (to dip into bubbles) is composed of pig brain, pork liver or intestines (can be optional), onions, oil, soy sauce or fish sauce, and other assorted seasonings. All of these ingredients will be put together in a pan until it boils. This will be best served with your puso (hanging rice) that will be dip into the pan, as its name suggests. It is economical since you only get to pay for the puso you consumed.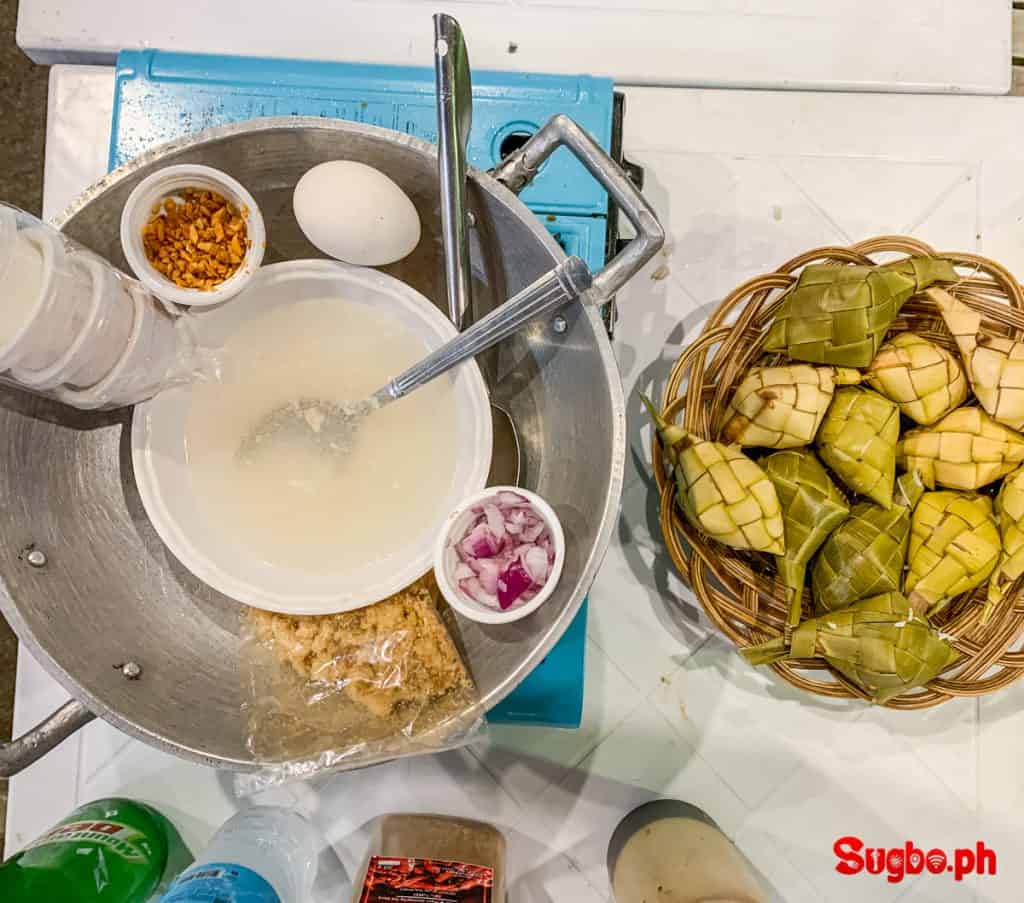 You must have heard about stores that offer Tuslob Buwa where you can enjoy it yourself or with people you know and "trust". And where's best to try it than AZUL in Cebu City?
Azul is now making a name on this industry, most especially after getting featured on Netflix's Street Food Asia. They provide you your own set in preparation for the cooking, with guidelines on how to cook on your own. But if you don't know how to cook Tuslob Buwa, just ask for assistance from the staff.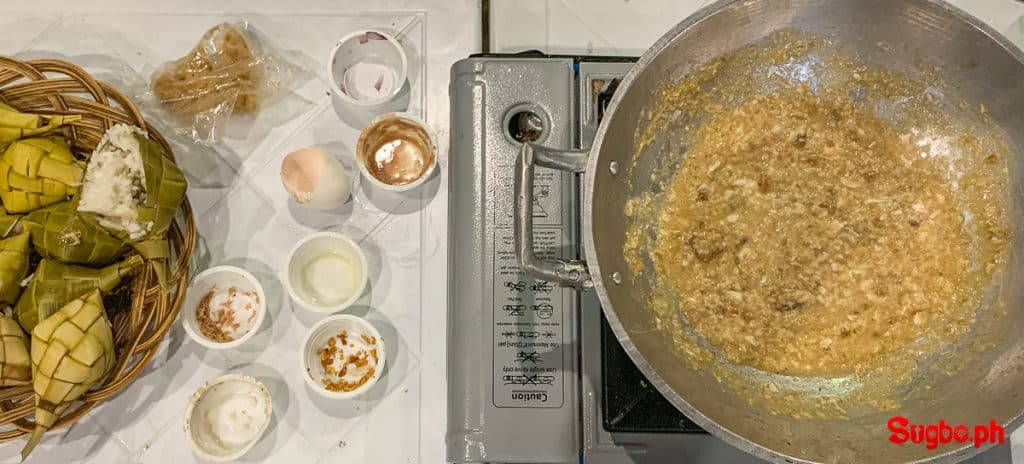 Tuslob Buwa Rates:
1 Set with 12-pc Puso (hanging rice)

Regular: ₱150
Special: ₱180 with chicharon bits, egg, roasted garlic
Open 24/7 (24 hours a day, 7 days a week), Azul is located along Gorordo Ave, Cebu City — few meters away from Golden Peak Hotel, before CIC.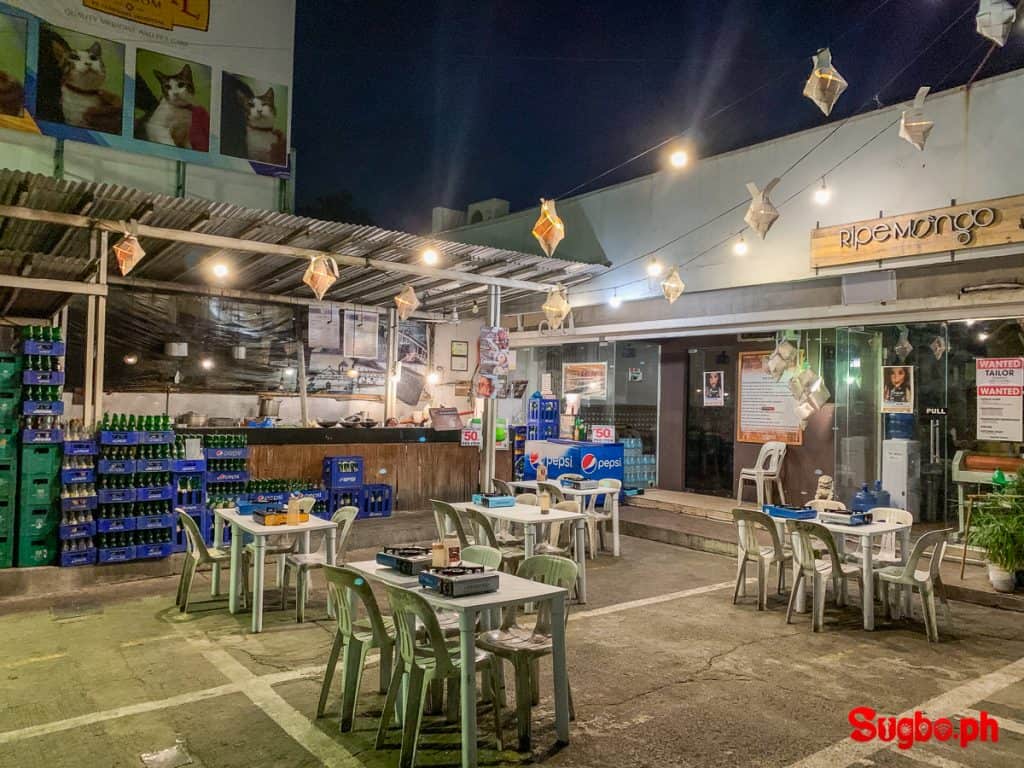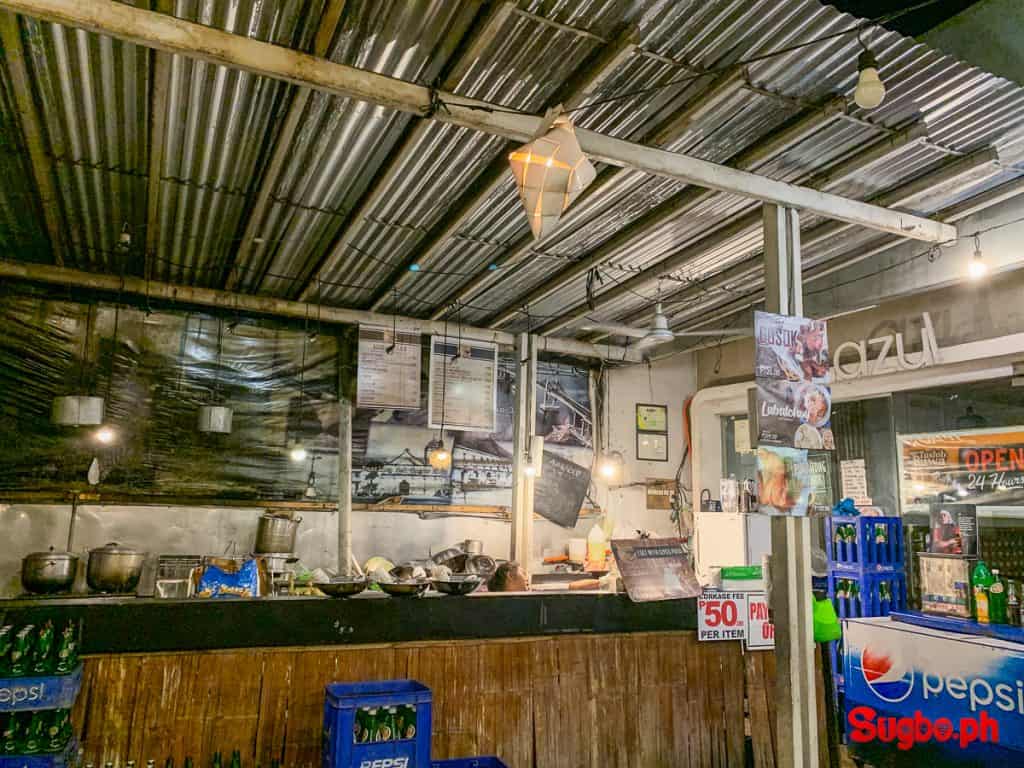 With that, you might consider including this bubble experience in your to-do list when you're in Cebu. So as for me and my taste buds, Tuslob Buwa is good. Dip in!
Other Information
How to get there?
Exact location: Taft Business Center, Gorordo Ave, Cebu City.
BY JEEPNEY: Ride any jeepney going to Gorordo Ave or Lahug. Inform the driver to drop you off at "Azul Tuslob Buwa" near UP Lahug Campus. These are the jeepneys that will pass through Azul:
– 04C from Colon via Ramos
– 04I from Colon via Jones
BY CAR / GRAB: Just navigate via Waze or Google Maps and pin your location to "Azul Gorordo". Ample parking space is available.