Wave 'hello' to your oppas, unnis, your K-pop & K-drama idols, and your K-dreams with this great news!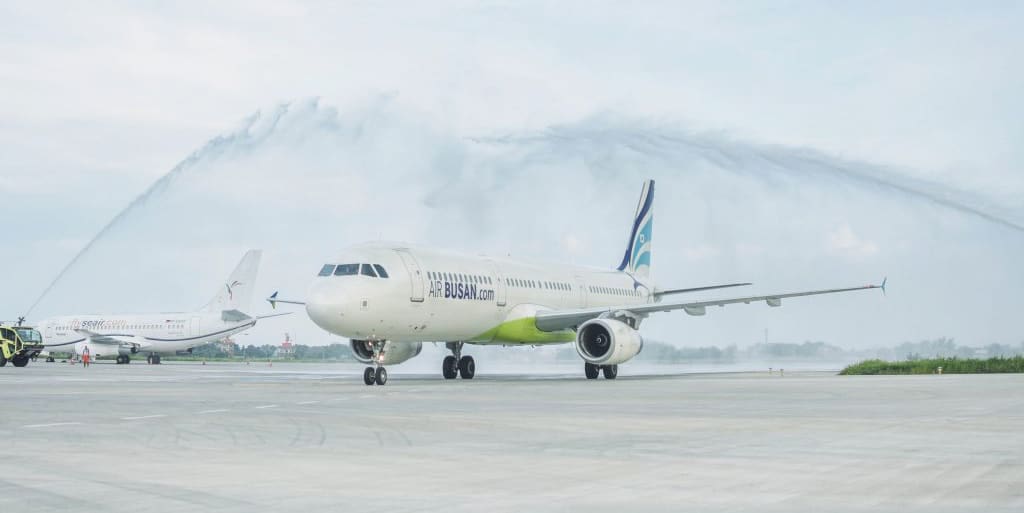 Air Busan, a lower-cost South Korean airline, announced a new route connecting South Korea, Cebu's strongest foreign tourist market, to the Queen City of the South.
The inaugural flight from Incheon to Cebu with 194 passengers, arrived in Cebu on November 13, 2019. This new international flight will operate daily from the South Korean city of Incheon to Cebu and vice-versa, with a carrying capacity of 195 passengers, using Airbus 321-200.
"Air Busan has been in service for the past nine years in Cebu with only Busan-Cebu-Busan as its destination. As part of the company's growth, we are eyeing to expand business opportunities by opening various schedules to customers and one of them is by providing an additional service to Cebu at the Incheon Airport, which is known to be the largest airport in Korea. Being the major gateway of travel in Korea, the influx of travelers will surely make a good business output,"

– Air Busan Cebu manager Suzette Mae Agonia-Tacocong
As of this writing, Air Busan offers six domestic routes and 32 international routes, one of which is Incheon-Cebu. The airline also has plans to continuously expand its route network to Japan, China, Southeast Asia, Northeast Asia and Guam.
With this leap, it provides Koreans with the fastest link to the attractions of Cebu and the nearby Visayan cities and vice versa.
This will also cater to the Cebuanos who are wishing to visit the beautiful country of South Korea and with luck be able to experience the infamous cherry blossoms.
To book, head on to www.airbusan.com. Average ticket price (for Super Special Fare) is ₱6,000-7,500 (one-way).