The mango craze in Cebu is on!
Cebu is famous for its (sweet) mangoes. From the world-favorite dried mangoes to the street favorite green mangoes and all-time favorite mango float for dessert, people just can't get enough of the mango goodness. That's why the mango craze in Cebu never stops.
Thirsty, a popular Cebu homegrown beverage go-to outlet in Cebu, heard the clamor of the Cebuanos — an on-the-go mango float that is consistently sweet and delicious, easy to find and buy, and of course affordable. Thirsty's Mango Float is the answer.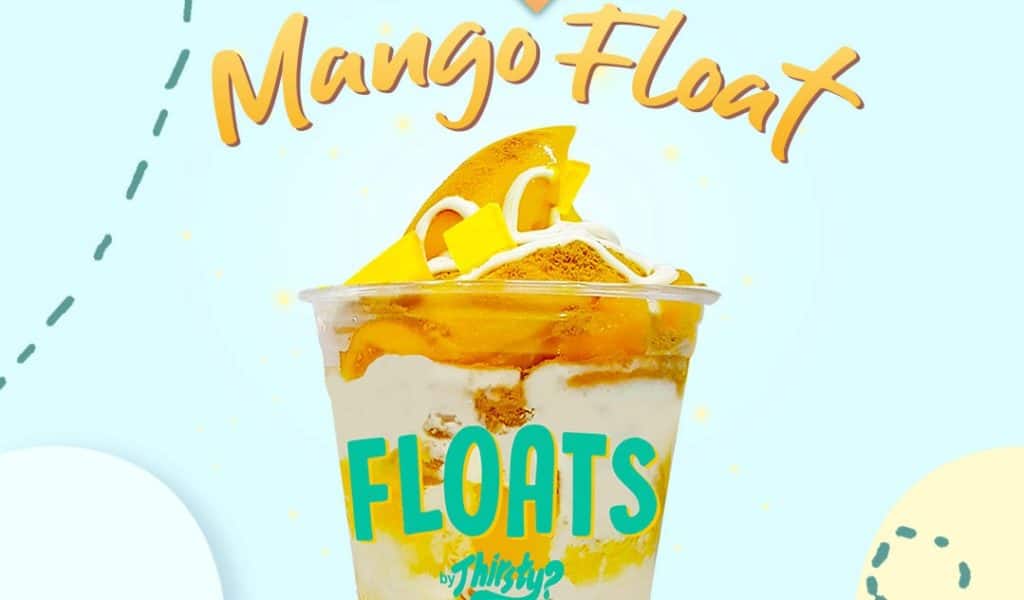 Thirsty's Mango Float, served in a familiar delectable taste of Cebu's mango float with a special ice cream in it, is now available for only 69 PESOS at Ayala Center Cebu, Robinsons Galleria Cebu, and Robinsons Fuente. It will soon be available in SM City Cebu, J Centre Mall, Parkmall, and other major outlets in Cebu.