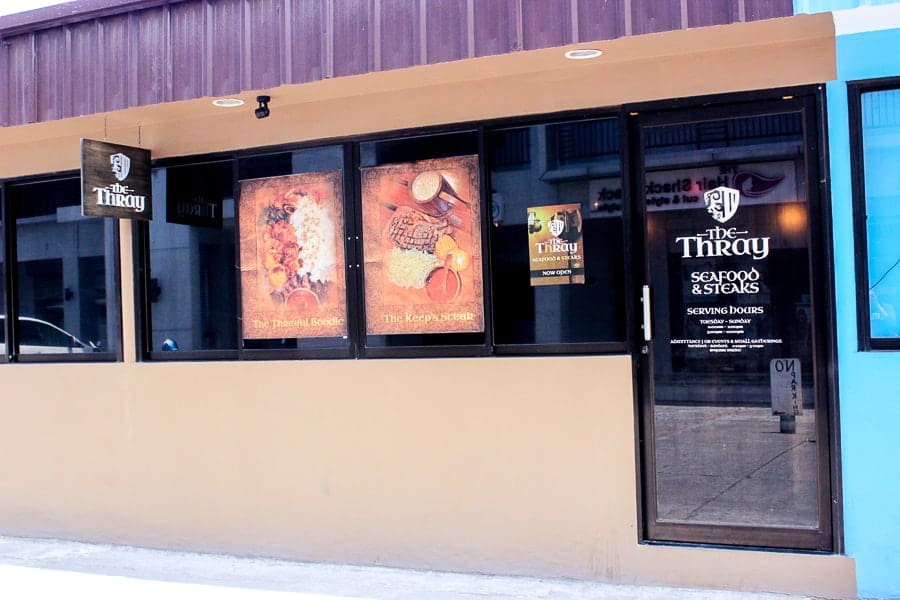 Upon these hallowed pages art a body of knowledge that has been lost in the ages but is now revealed open. Recovered by the lords in Citadel, decrypted by scholarly mages, and relayed from a generation of scribes and finally came to us at Sugbo.ph. A birthright we can't keep for ourselves. Doesn't matter which house you belong to or whether a demigod, or a knight or a mage or a fan. You deserve to know about THE THRAY.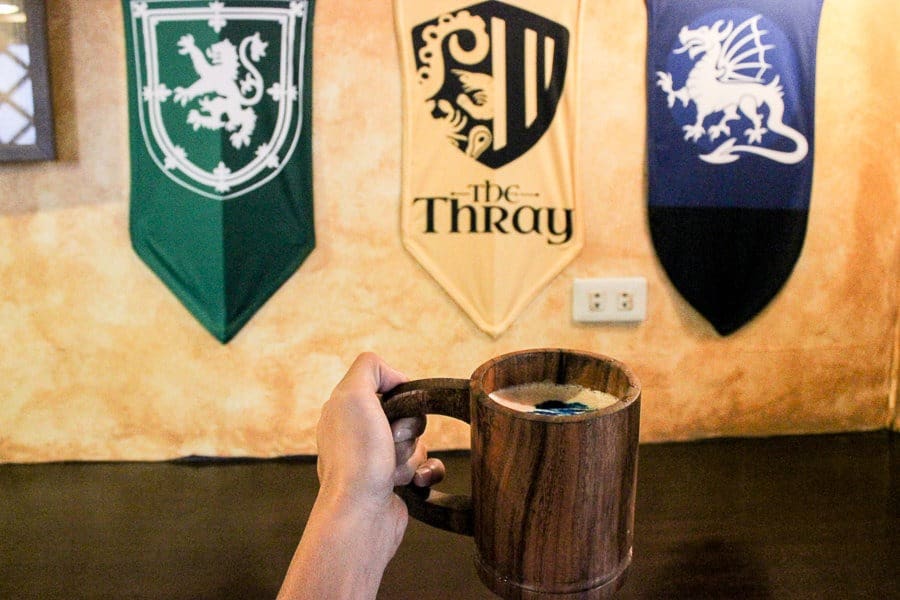 Can't get enough of the Game of Thrones fever? Or got stuck with Gandalf's "You shall not pass"? Much more of similar feels as The Thray brings the medieval setting right in the city – from the medieval-themed servers, food, interior design to must-see GoT/Lord of the Rings collections. Disrobe your chainmails as you would need a lot of breathing for this revelation.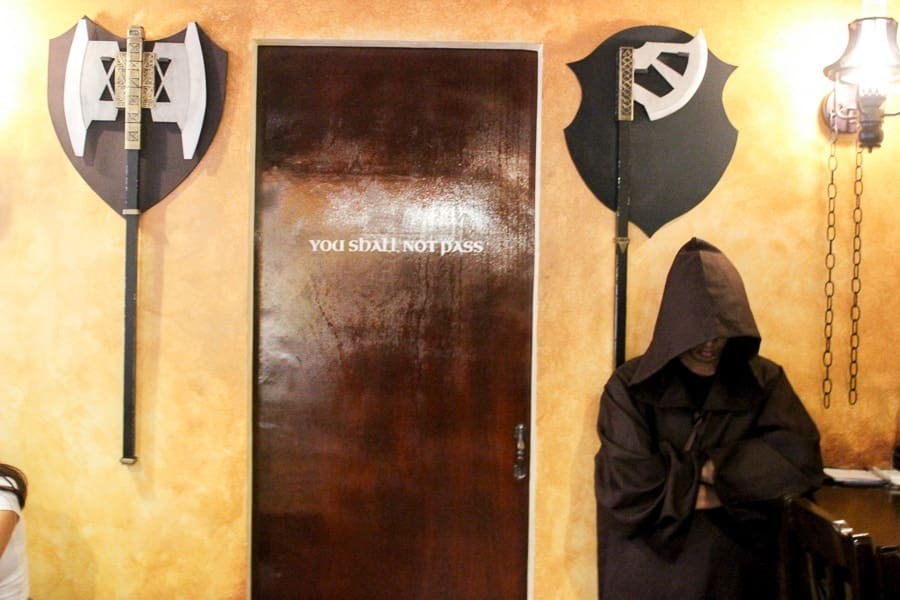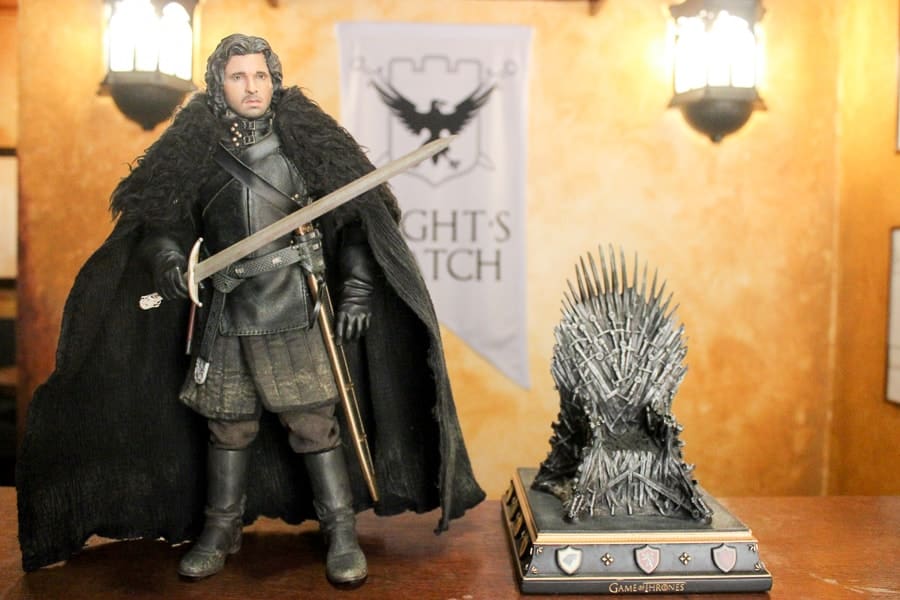 "Dishes for regeneration to boost your strength"
Enjoy the medieval way of eating and festive boodle fight as THE THRAY gives their lords and ladies a sumptuous boodle choices.
The Boodle
A variety of seafood including crabs, mussels, shrimps and clams drenched with mild spicy herbed lemon butter sauce is served along both boodle choices – the Thrayful Boodle and the Banshee Boodle. The grilled corn and the unlimited rice must not be forgotten. Both boodle may be served for 2 or a guild for 4. Whether in a date with your also-fan partner or with the entire guild, don't miss out the flavorful boodle served at The Thray. Just to properly set your expectations, the price is worth the taste. Yes, it is.
If you are shy with groups, fret not. You can berserk alone with the "Berseker's Steak" or the "Squire's Dish". Both sporting with Garlic Rice and Grilled Corn, the difference is on your diet. Regenerate to boost your strength.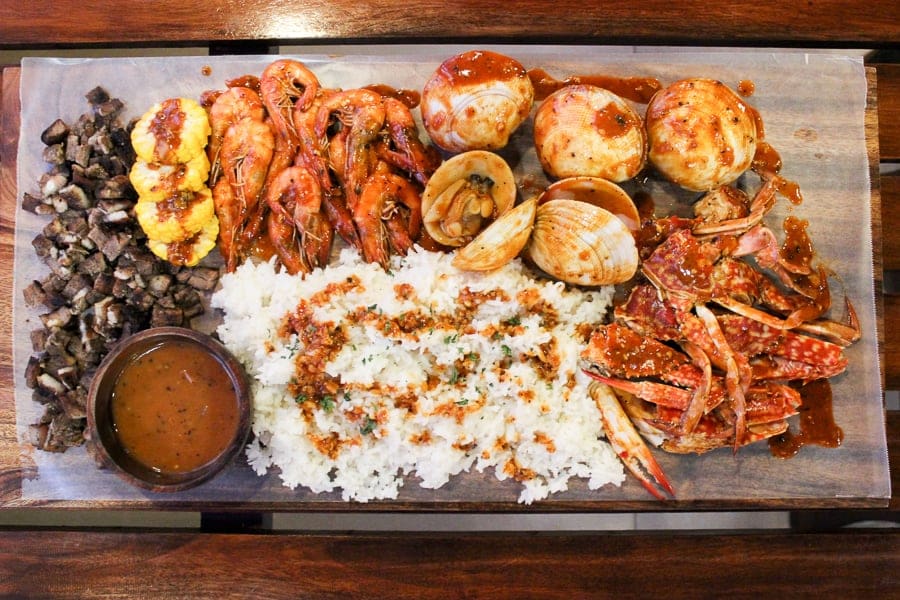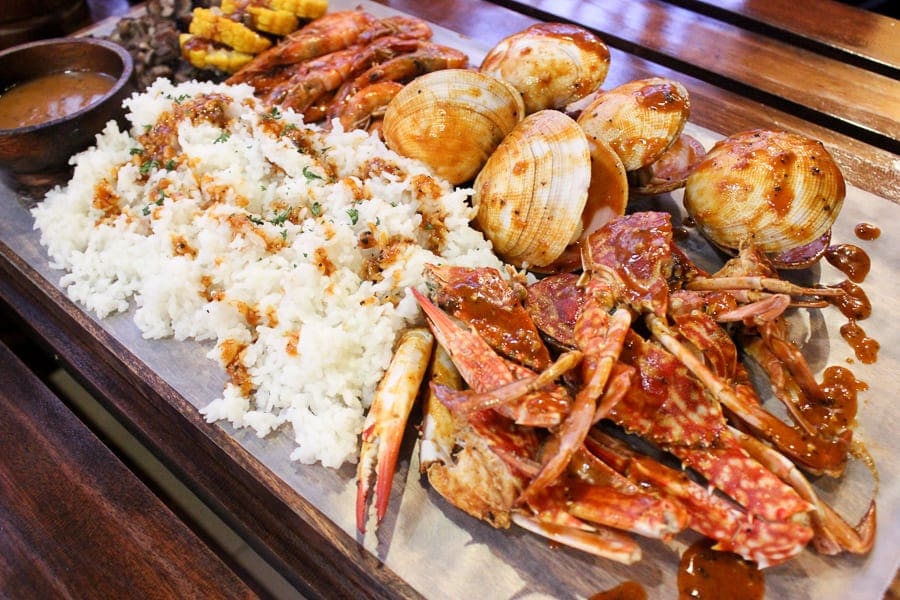 "Drinks for purification to boost your abilities"
Everyone needs a quickening drink after a long journey for the desert was never good to its travelers. Try out the Anti-Mage Iced Tea. A home-blend iced tea that would surely surprise you. Served in wooden mugs and truly Instagram eye-candy. Don't mistake it for beer, though.
Also try the Mango Shake Elixir, a chilly blend of taste for purification and rejuvenation. Don't miss this out.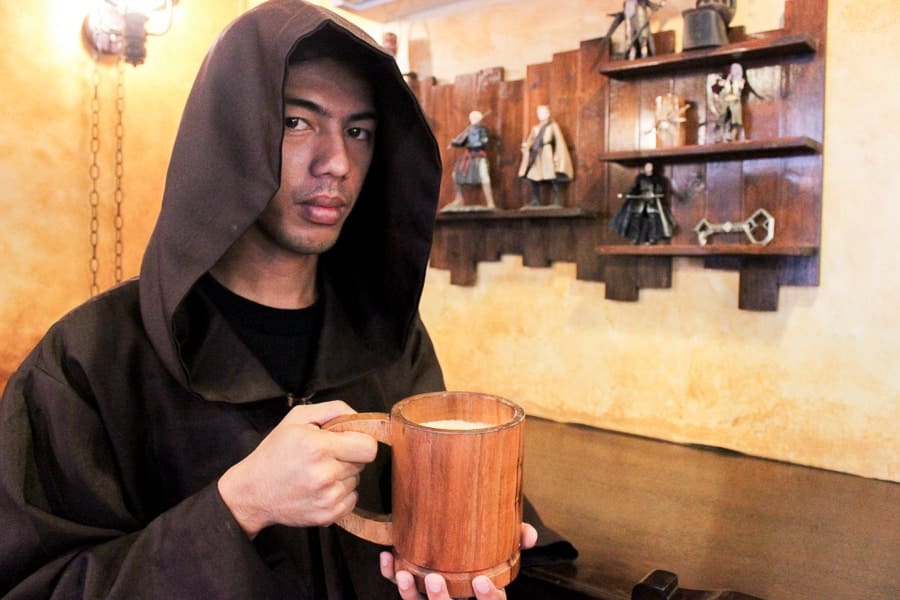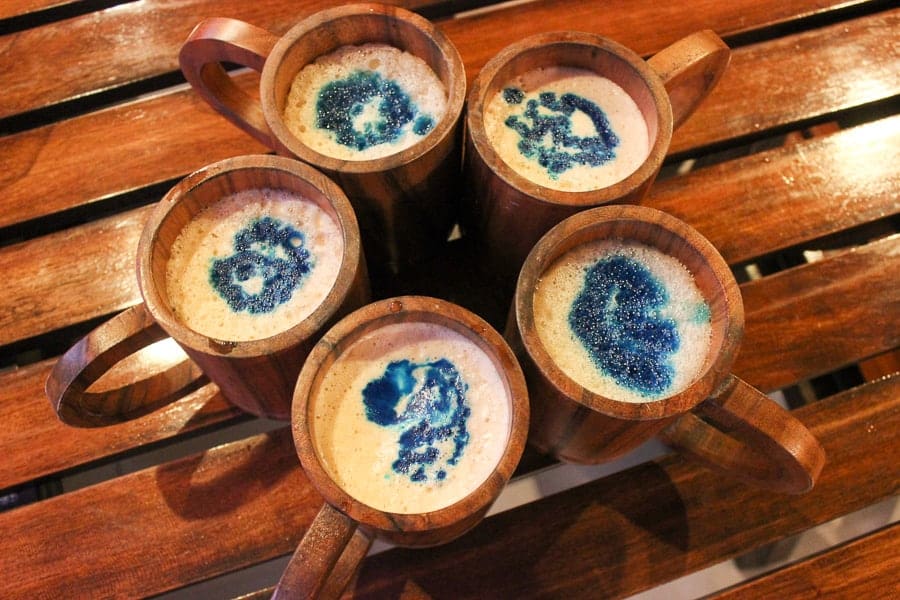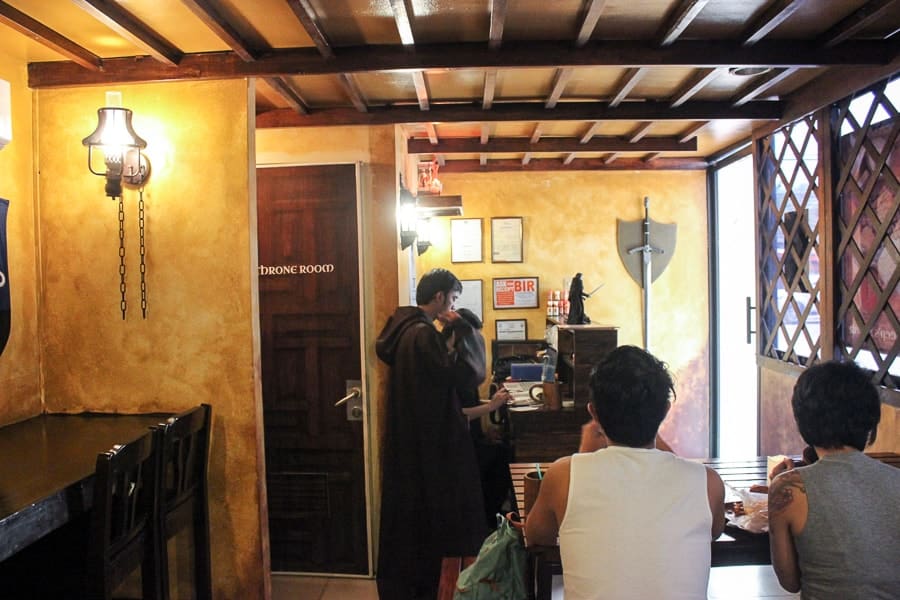 The Thray Tales
The Thray is not mere magic, but rather a work of art by a number of die-hard fans. You might notice that the action figures found around the restaurant are authentic and collected somewhere around the world. The Thray, however, is not just made for the fans but to anyone who wants a refreshing break from work and the hassle of the city. It's a different kind of dining experience.
THE THRAY price list / menu:
Other information
• Operating hours: 11AM – 2PM and 5PM – 9:30PM, Mondays to Sundays
• Contact details: 0947-991-8930 / Facebook Page (Open for reservations / bookings for exclusive events or private parties)
• Exact location: Grove Building, V Rama Avenue, Guadalupe, Cebu City – after BPI / Petron Gas Station, before Salon De Rose, or where 7-Eleven is located.
• How to get there:
– JEEP: Ride a 6G, 6C or 6H from USC Main / Jones / Capitol / Fuente Circle. Ask the driver to drop you off near Chowking / BDO.
– TAXI/UBER/GRAB/ANGKAS: You can set 'The Thray' or the 'Grove Building' as your destination. Estimated fare from Ayala is P100-120 for taxis/Grab/Uber (good for 4), or P50-70 for Angkas (good for 1).
– PRIVATE: Spacious parking space available. Just search for 'The Thray' in Guadalupe via Waze or Google Maps.
P.S. For the ease of muggles, and those with impure bloodlines, we used a modern language.