End your busy week with a busy stomach. Let's make our Fridays a full and satisfying one at TGI Friday's.
TGIF is an American restobar where you can enjoy the mouthwatering American-style food and drink. Made by their talented bartenders and crew at their lively bar, this newly opened second branch at Robinsons Galleria Cebu offers a new vibe to it — new interior design and a bigger space for a more unforgettable dining experience.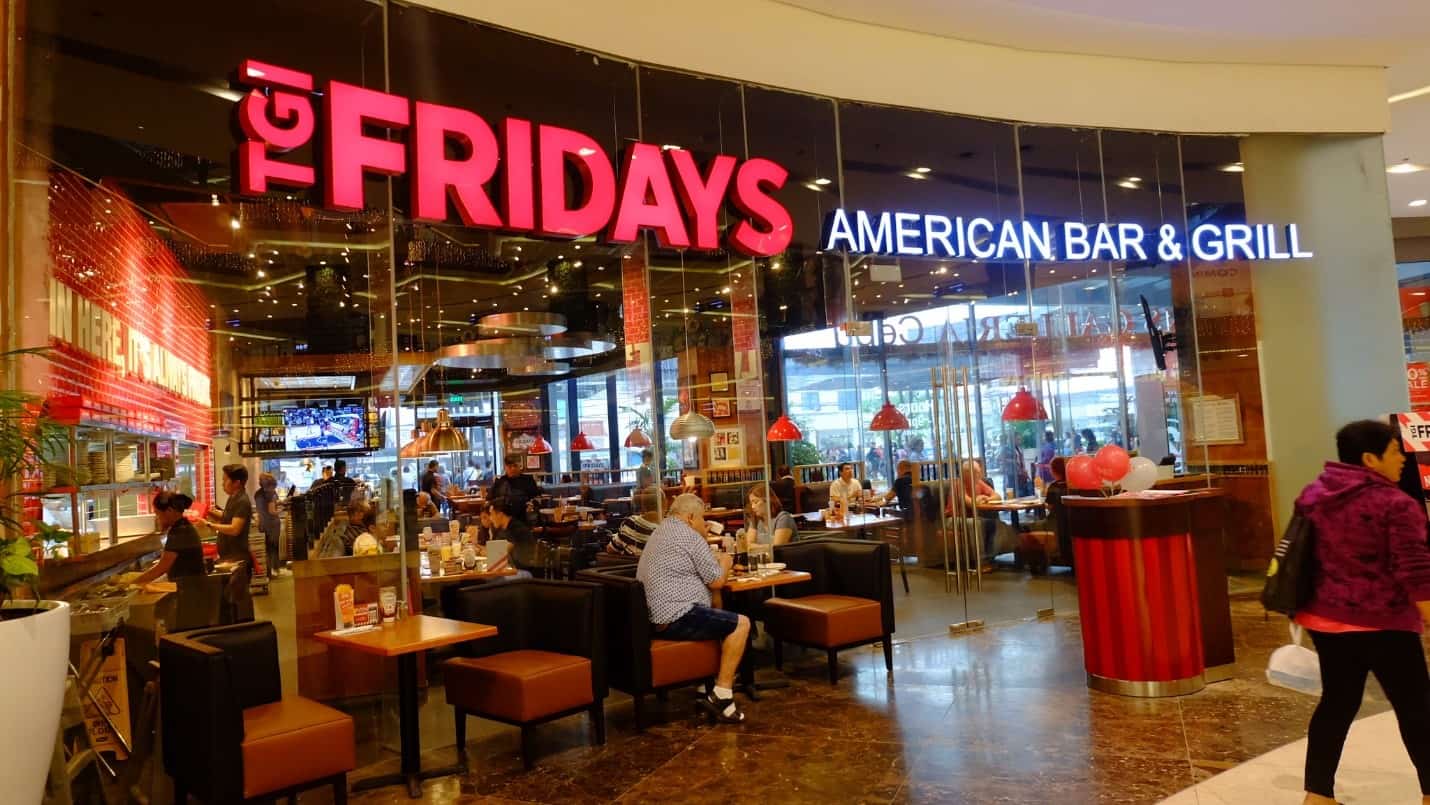 TGI Friday's has also released their newest menu that will surely indulge all your cravings.
Mangoes in salad? Sounds good to me, but have you heard of Salad with Jackfruit? Interesting, right? Experience their newest healthy Crispy Jackfruit Salad, an explosion of flavors where you can taste the sourness of the greens with the dressings, peanuts and a perfect contrast of the sweetness of their exotic Jackfruit — a fusion of American and Filipino Cuisine.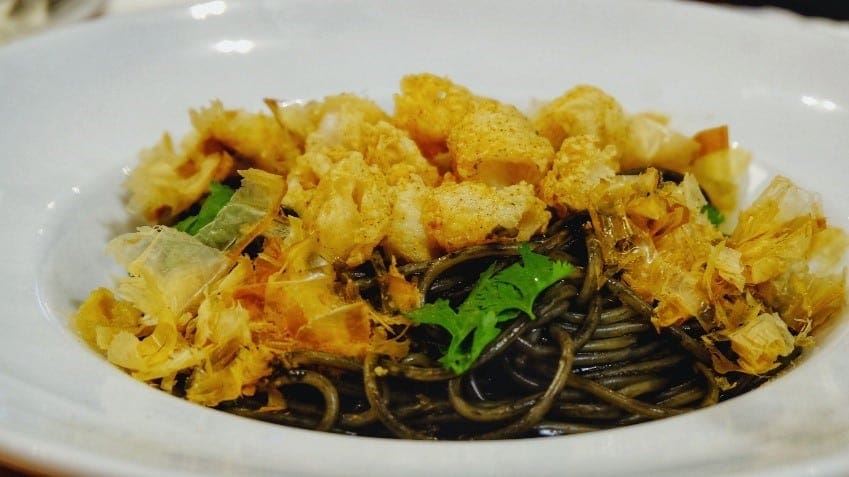 If you're into exotic cuisines, enjoy their newest Black Calamari. It has a black squid ink and a crispy golden calamari. It is unique and tasty with the perfect combination of the flavor of the squid's black ink and calamari.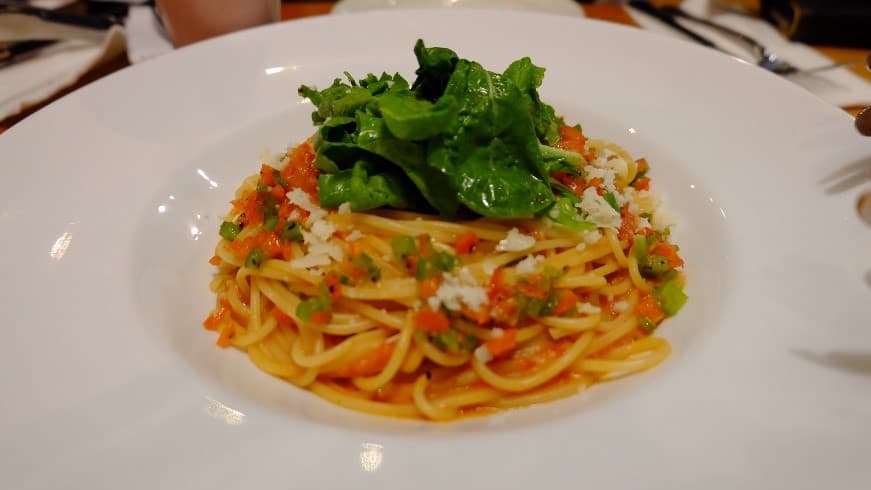 Festival colors create festival flavors. Enjoy the creamy goodness of their newest Arugula and Tomato Cream Pasta, the tanginess of the fresh tomatoes and the creaminess of the tomato sauce top with healthy arugula that balances everything.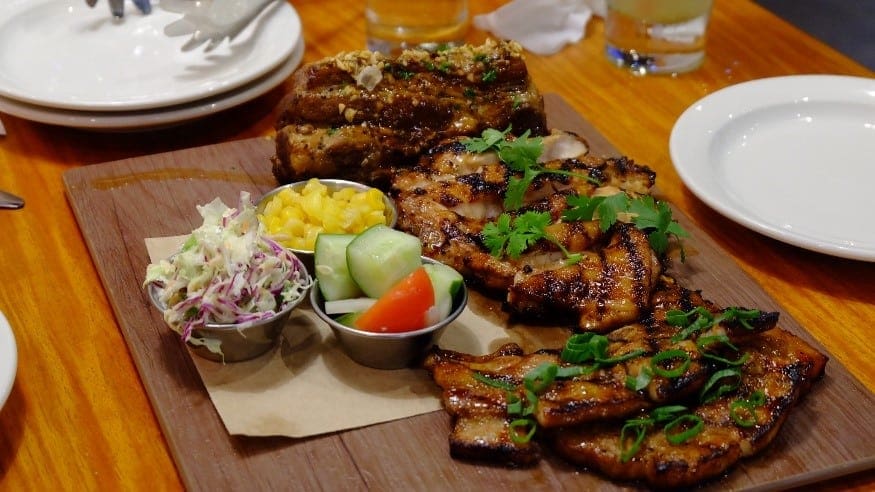 Meat-lovers will enjoy this mouthwatering Three Meat Platter. It has the perfect grilled Chicken, Pork and sumptuous Filipino Pork Adobo. Yep, that's why they call it the "Triple Threat".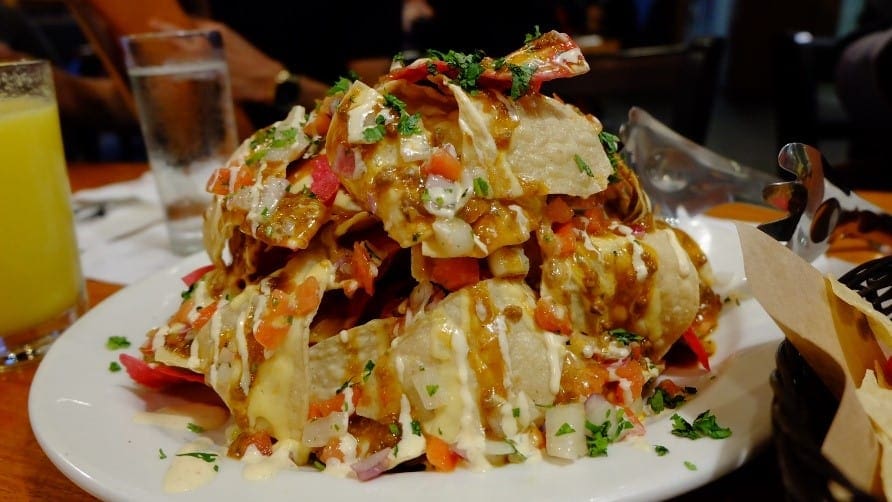 Homerun! These Chili Ball Park Nachos is a hit! It's a tower of nachos and ground pork drizzled with white sauce that's very savory; and with the spicy red sauce with tomato and onion bits, it's A SCORE!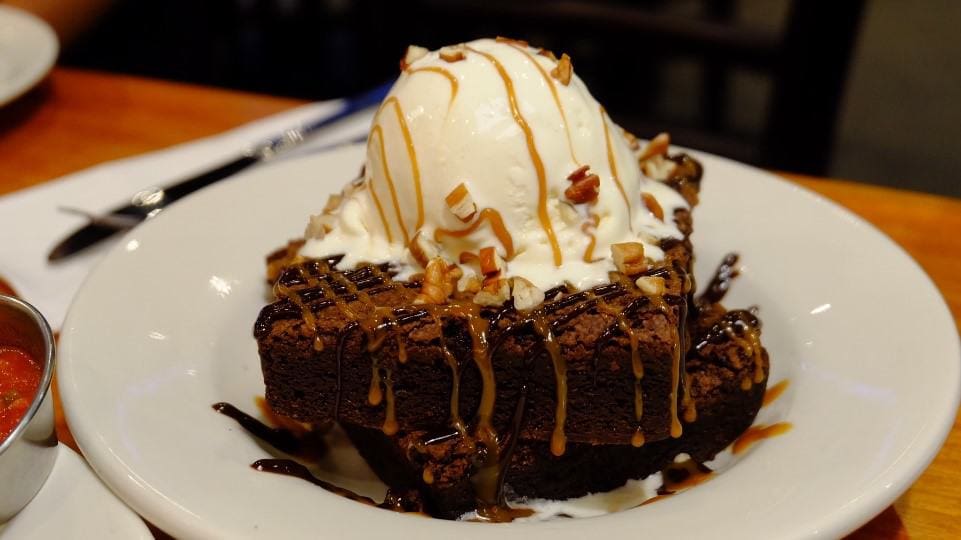 Have some desserts and indulge in the sweet and creamy brownies top with ice cream covered with almonds and showered with caramel sauce. The brownies are baked to perfection.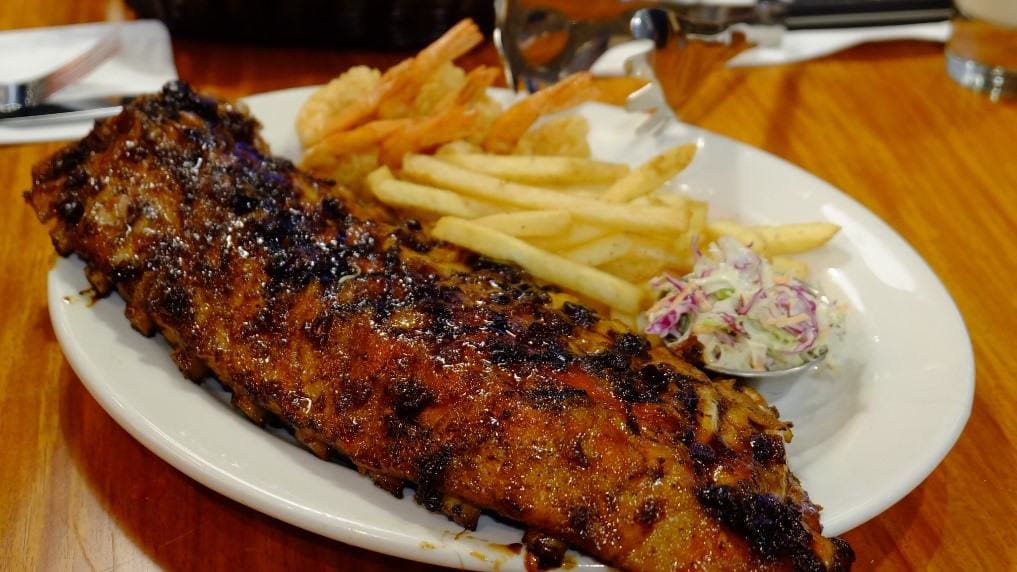 And the winner of them all is the famous Jack Daniel Baby Back Ribs — grilled to perfection, crispy on the outside and juicy in the inside, and no need for you to dip in a sauce. It has side dishes of shrimps, fries and coleslaw. This is a must-try, especially if you are a first-timer at TGIF.
TGI FRIDAY'S MENU
TGI FRIDAY'S DETAILS
• Operating hours: 10AM to 9PM, Mondays to Sundays
• Contact information: (032) 505-2121 / 233-8443
• Branch 1: Ground Floor, The Terraces, Ayala Center Cebu, Cebu Business Park, Cebu City
• Branch 2: Level 1, Robinsons Galleria Cebu, North Reclamation Area, Cebu City