SM's MyBus has really been a great help for commuters since its launch in 2016. But with its limited routes, Cebuano commuters are looking for more options with wider coverage for a better and more convenient commuting experience.
While the Bus Rapid Transit (BRT) is on the works which could really help ease the worsening traffic in the city, Sugbo Transit Express (Ceres Liner / Sugbo Tours) finally deploys public buses to serve the commuters from the Cebu South Bus Terminal to the Mactan-Cebu International Airport – Terminal 2.
Just like the SM myBus, the Sugbo Tours bus is PWD-friendly, GPS and CCTV-enabled making it a safe, secure and friendly transport service around Cebu. It has FREE WIFI, too! Each bus can can accommodate 42 to 90 passengers, including standing passengers.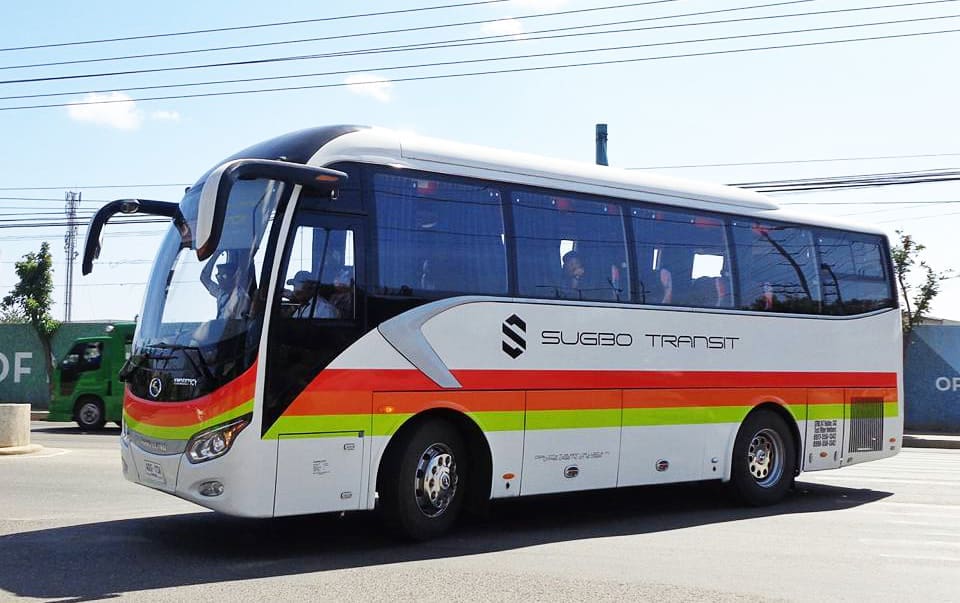 ROUTES, SCHEDULE & FARE
Bus Fare
₱25 for the first 3 bus stops.
₱40 from South Bus Terminal to Mactan Airport and vice versa
– 20% discount applies to students, senior citizens, and PWDs.
– Cash basis for now.
Schedule
Schedule: Buses ply every hour from 5AM to 6PM, daily
Unlike the MyBus, Sugbo Tours buses don't have a fixed schedule for departure yet (perhaps due to the lack of available buses).
For now, buses depart/arrive every hour. No guarantee on the time, though.
Bus stations
As of June 2018, there are seven (7) pick-up and drop-off points. These are:
From Mactan:
1. MEPZ 1 (for June 2018) / Mactan Cebu International Airport (starting July 1, 2018)
2. Island Central Mall
3. Pacific Mall
4. North Bus Terminal
5. Robinsons Galleria
6. Fuente Osmeña
7. South Bus Terminal
From South Bus Terminal:
1. South Bus Terminal
2. Robinsons Fuente
3. Robinsons Galleria
4. North Bus Terminal
5. Pacific Mall
6. MEPZ 1 (for June 2018) / Mactan Cebu International Airport (starting July 1, 2018)

We are continuously developing this article. Make sure to bookmark this page as it will be regularly updated.