Not feeling like flaunting your favourite bikini? Or do you just want to start on a new hobby? Well, if you are developing an insatiable desire for picturesque mountains, #KatKatGoals would be the perfect hashtag for you.
Cebu has become a great trekking destination because of the popularity of its scenic mountains. And guess what? One of nicest things about this outdoor activity is there's definitely no need to travel for long hours as these trekking destinations are all within reach.
Should you decide to go trekking, here are our recommendations of the best in the province that are perfect for beginner-hikers.
1. Sirao Peak (Cebu City)
It's true that a lot of people residing in Cebu do trekking and mountain climbing with the hopes of completing that trekking bucket list in Cebu.
Every committed trekker has started somewhere, and admittedly, Sirao Peak is every beginner's first stepping stone.
How to Get There?
Exact location: Mount Sibugay or Sirao Peak, Brgy. Sibugay, Cebu City
The most convenient way of getting there is riding a habal-habal or motorcycle taxis from JY Square Lahug. You can tell the driver that you are bound to Sirao Peak. Estimated fare is P100.00.
Do you think Sirao Peak is the perfect peak for beginners? If not, comment down below other peaks that are worth to try too!
2. Mt. Mago (Carmen)
If you are a beginner in trekking, Mt. Mago is the peak to go! It offers a relaxing hike because of its well-established trail that even kids can completely hike with ease. Despite the sun's flaring heat, trekking towards the summit will make you feel like walking into the gates of heaven. However, during dry season, the colors would be mostly brown and dry. But still, the scenic view while you hike will make you think of the Windows Desktop wallpaper.
How to get there:
– From Cebu City, ride a bus to Carmen Public Market. 1-2 hours travel from Cebu City. Fare is ~P40 per head.
– Take a habal-habal ride to Santican Barangay Hall. Fare is P100 per head.
– You need to register at the barangay hall and then ask for a guide. Fee is P200-300 for the whole group.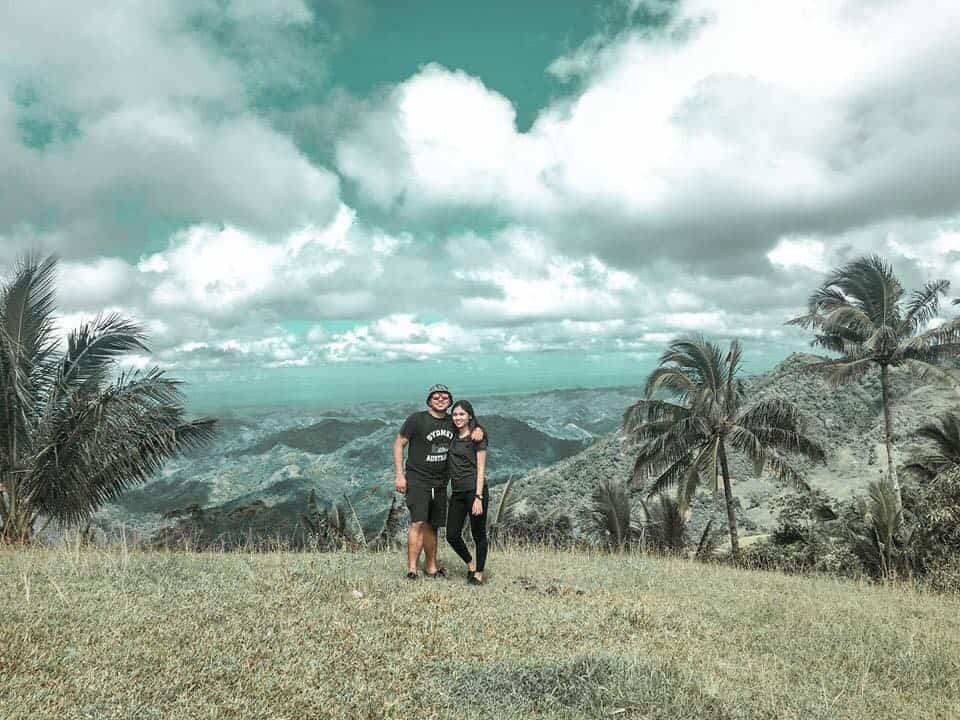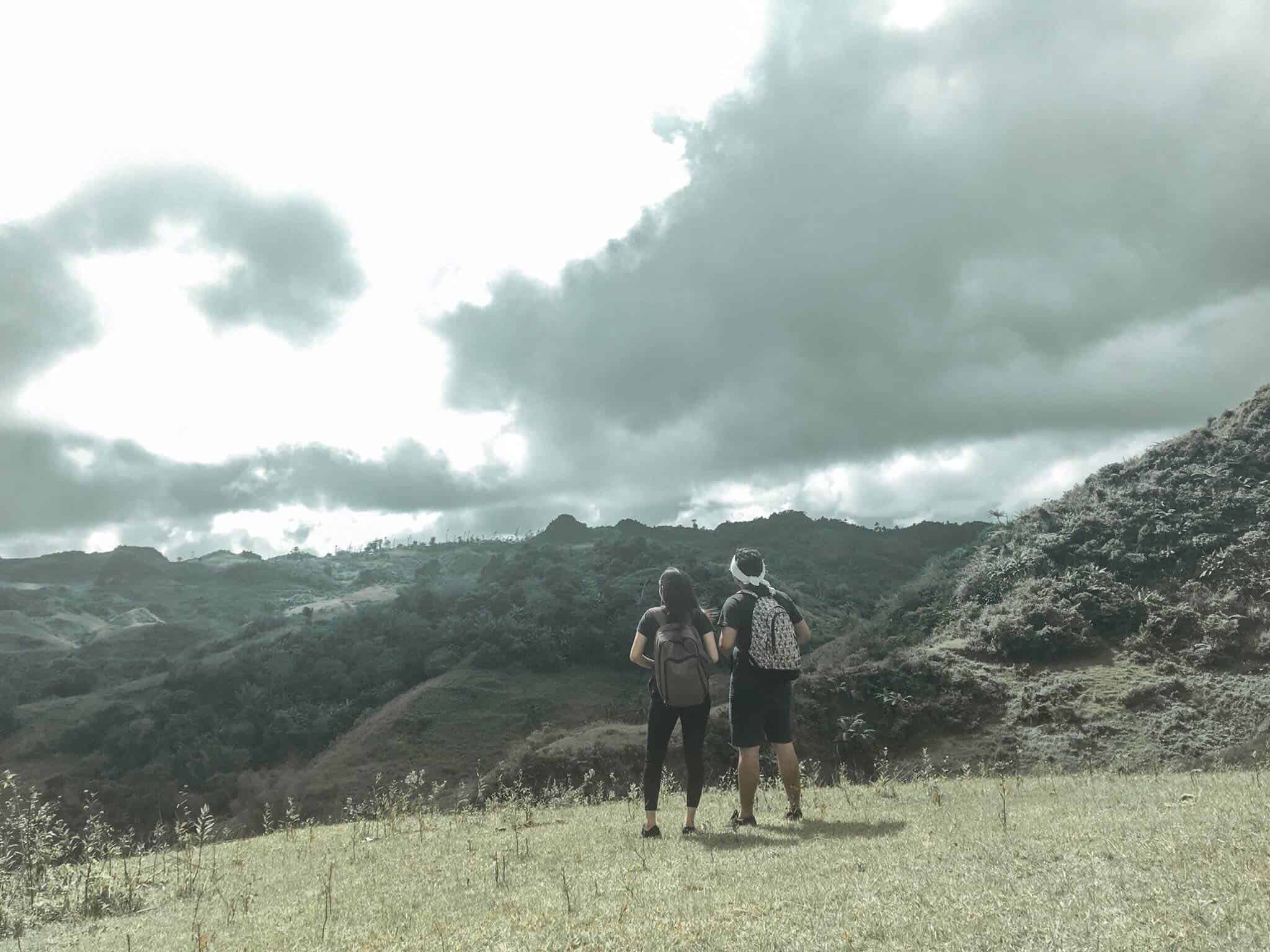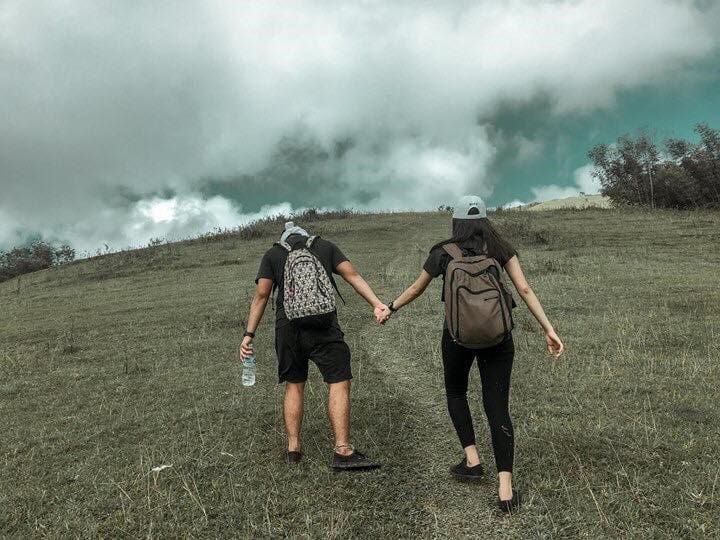 3. Mt. Naupa (Naga)
Mt. Naupa is another beginner-friendly trail in the province. When you get to the summit, it offers a panoramic view of picturesque neighbouring mountains and a green meadow. For veteran mountaineers, it would take them, approximately, 30 minutes to get to the top because of its hiker-friendly trail. Yes, it's really easy to get there that's why Mt. Naupa is also known for being a wide camping site – a perfect place to experience sunset and sunrise.
How to get there:
– Ride a bus from South Bus Terminal or a jeepney from CIT/Mambaling/Pardo going to Naga City (P20 fare). 1-2 hours travel from Cebu City.
– Drop-off point is in Brgy. Tungkop
– Ride a habal-habal going to Cogon Chapel (P50 per head) where the trek begins.
– Before reaching the peak, there's an entrance fee of ₱ 20 per head.
– There are some kids who offer to be guides but you can actually climb Mt. Naupa without a guide.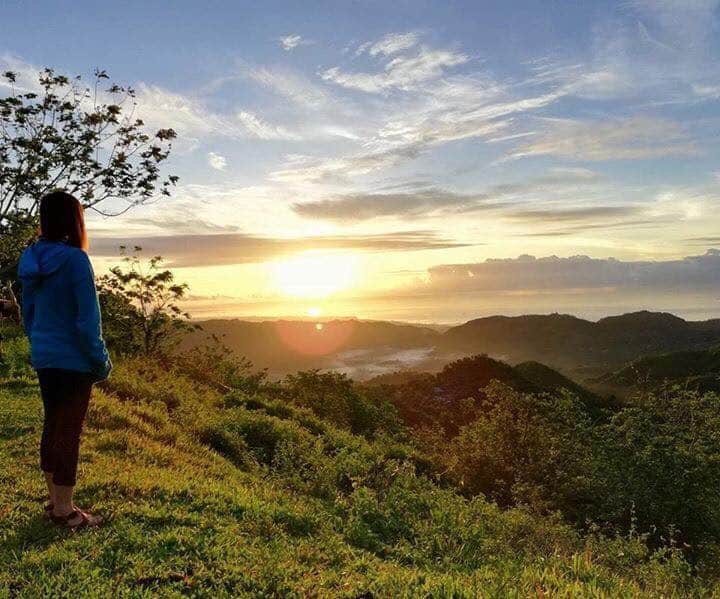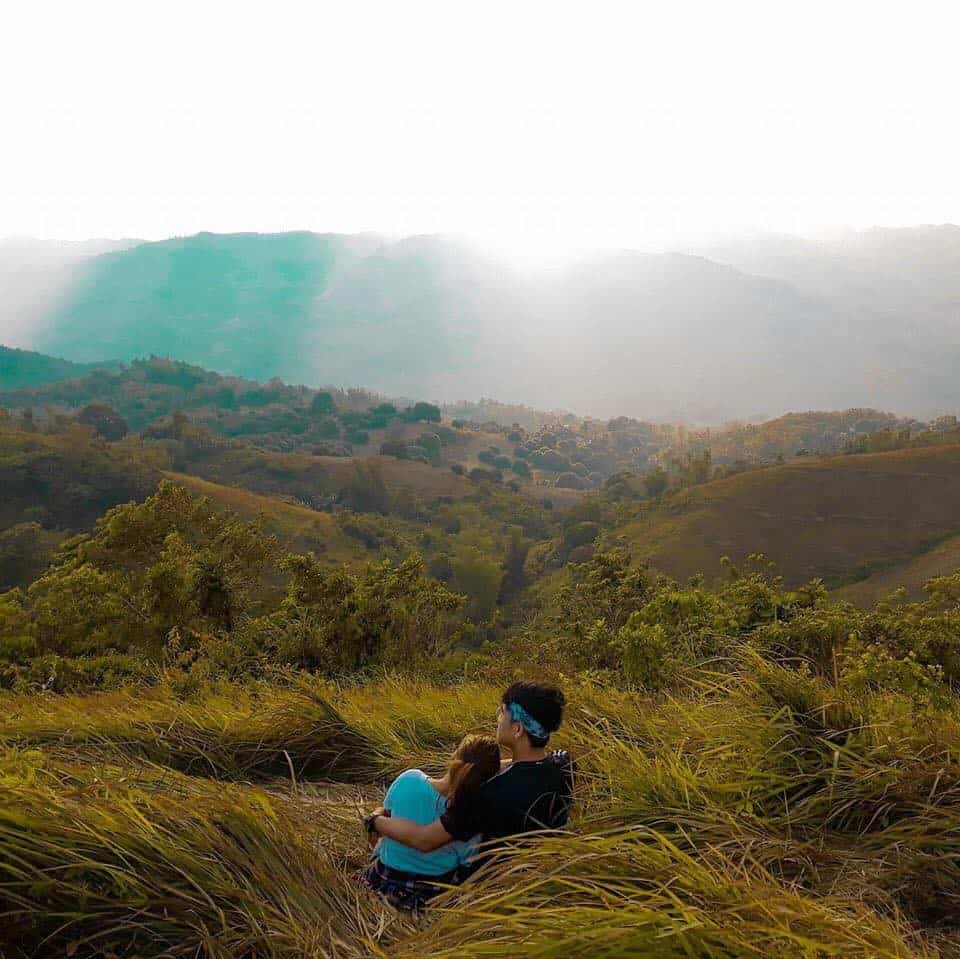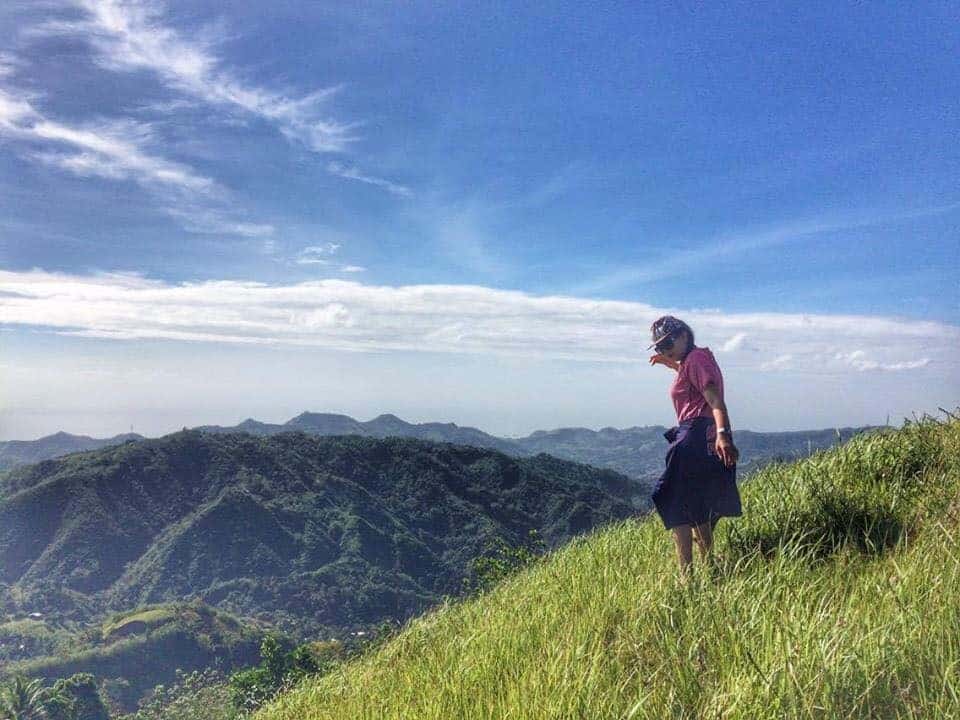 4. Casino Peak (Dalaguete)
Casino Peak, also known as Lugsangan Peak, is famous for its "Chocolate Hill-like mounds" located in Lugsangan, Tabon, Dalaguete Cebu. Casino Peak offers a jaw-dropping sight of the green landscapes and peaks that will surely remind you of Bohol's famous hills. However, hikers need to be cautious because of its rocky terrain and vegetables planted in the nooks.
How to get there:
– From the South Bus Terminal, take a bus going to Dalaguete. Drop off at Dalaguete junction or town center in front of 7-Eleven Dalaguete. Fare is ~P120 per head. 2.5-3 hours travel from Cebu City.
– Take a habal-habal ride to Lugsangan for P150 per head. Tell the driver you're going to Casino Peak as there are several peaks in Dalaguete.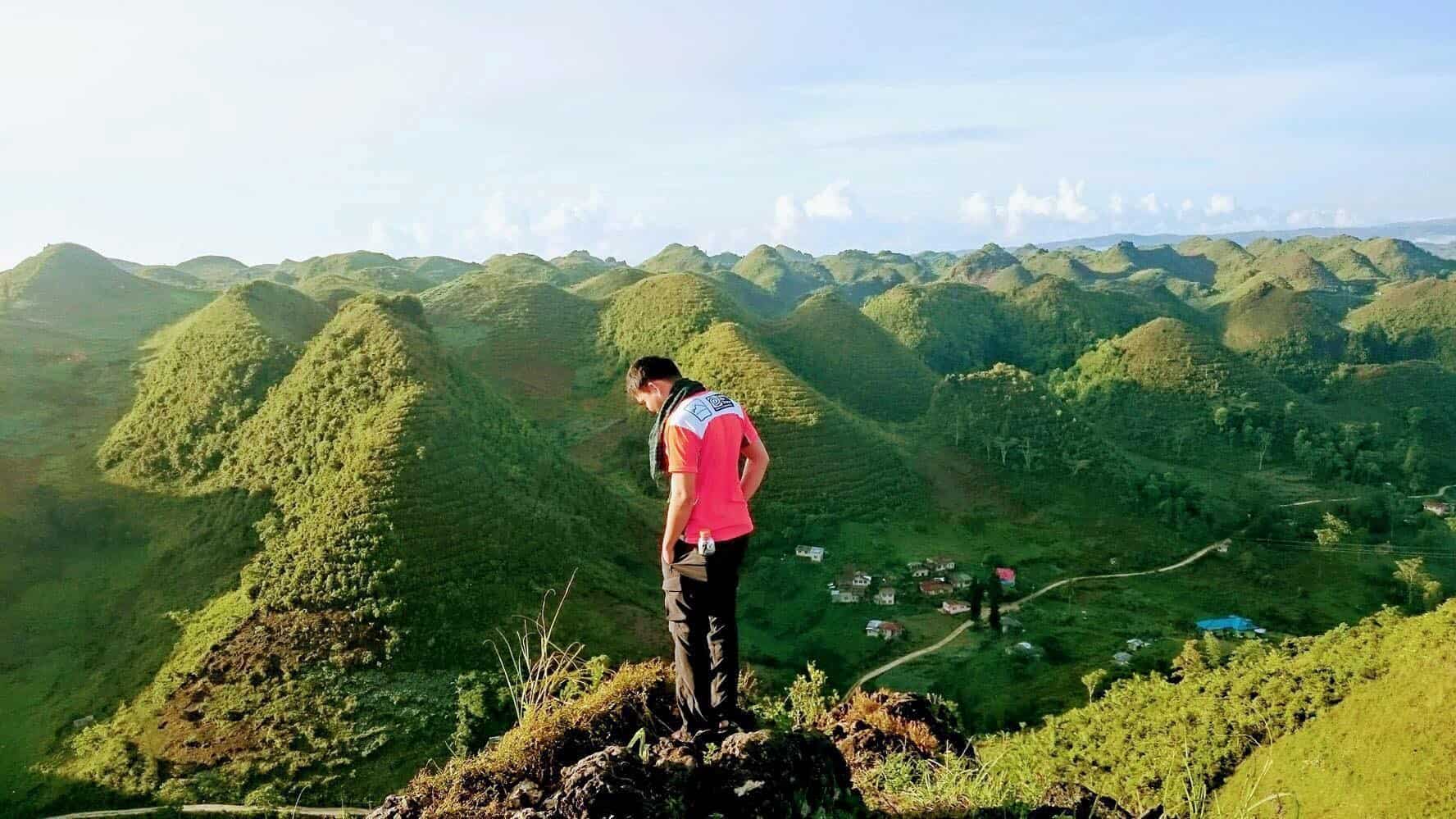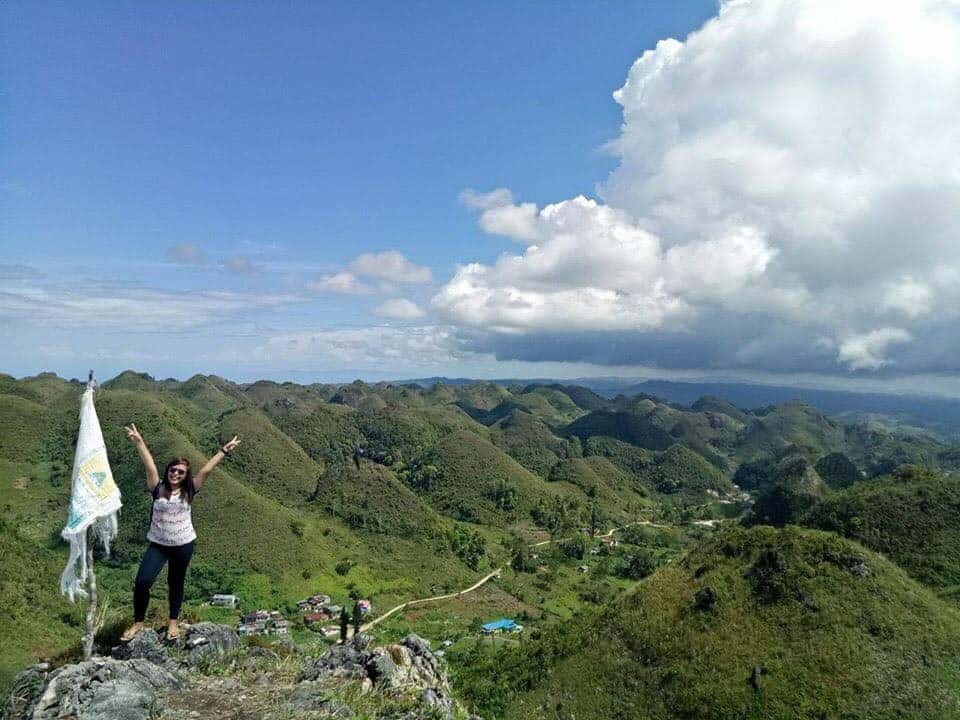 5. Bocaue Peak (Brgy. Bonbon)
Bocaue Peak is situated just within the city. Yes, you read that right, it is located in Bonbon, Cebu City. Hence, the expenses would be relatively minimal. However, Bocaue Peak is a not-so-friendly trail for beginners because of its level of difficulty. In addition, thick lush of trees cover the trails, which makes the hiking more challenging. But if you're up for a little more challenge, then why not? Nevertheless, the exhaustion from trekking always gets rewarded upon reaching the peak as it offers a 360-degree view of the perfectly-shaped mounds and is loaded with sights that will surely transform you into a photography enthusiast.
How to get there:
– Get to Cebu City's Guadalupe church. If commuting, ride a 12L jeepney from Ayala Terminal and drop off at Chowking Guadalupe. From there, ride a 06B going to Guadalupe Church. It's only a 20-30 minute ride.
– Hire a "habal-habal", located at the back of the church's premise, to get you to Sitio Napo. Fare is P20 per person.
– From Sitio Napo, take the trail going to Mt. Babag, then detour to the 5-towers trail. I do not recommend going without a guide or someone who knows the trail or who's been to Bocaue.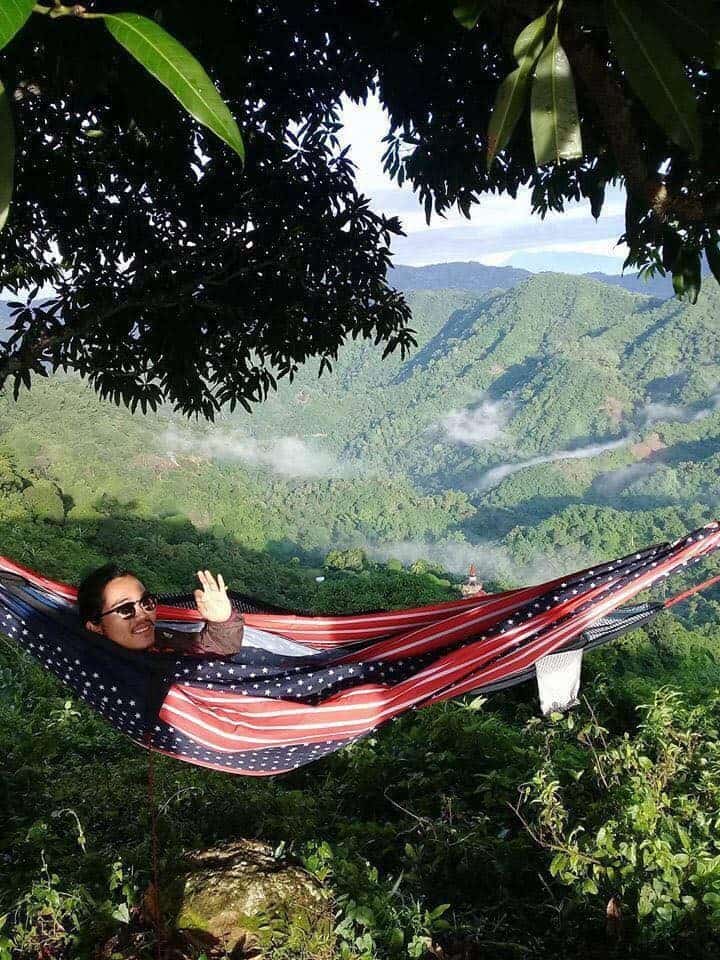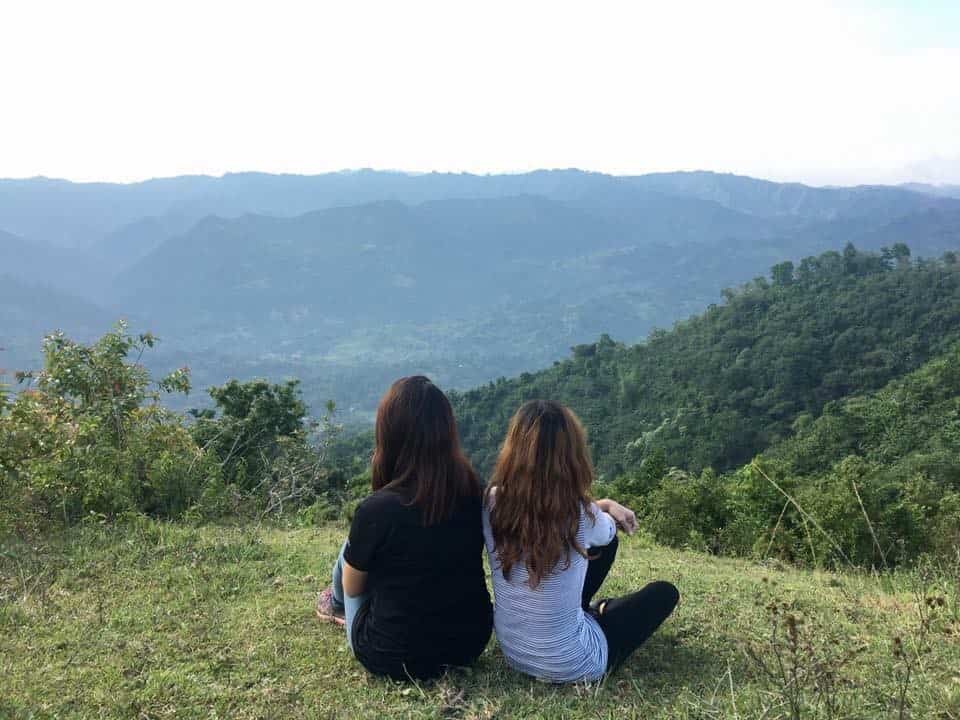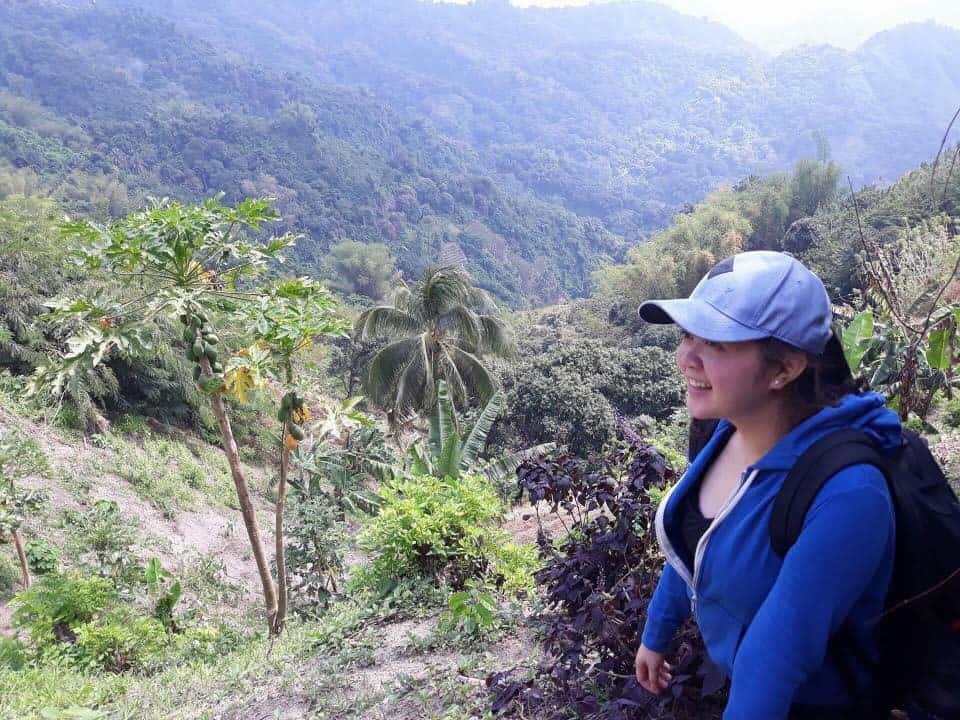 6. Mt. Manunggal (Balamban)
Another one to tick off the list is Mt. Manunggal. It is situated in Balamban and guess what, it is the very mountain where the late President Ramon Magsaysay's plane crashed on March 27, 1957. This is why the trail is well-established and guaranteed not to be difficult to trek. You can get to Mt. Manunggal from Gaas Road, which directly leads to the campsite.
How to get there:
– Take a v-hire going to Balamban from the Ayala Center Cebu Terminal. Ask the driver to drop you off at the alley of Mt. Manuggal or Cantipla. Fare is P120 per person. 1.5-2 hours travel time.
– There are actually two trails going to Mt. Mauyog, one is via skina Cantipla and the other is skina Mt. Manuggal. Choose the latter. There's an environmental fee of P30 per head.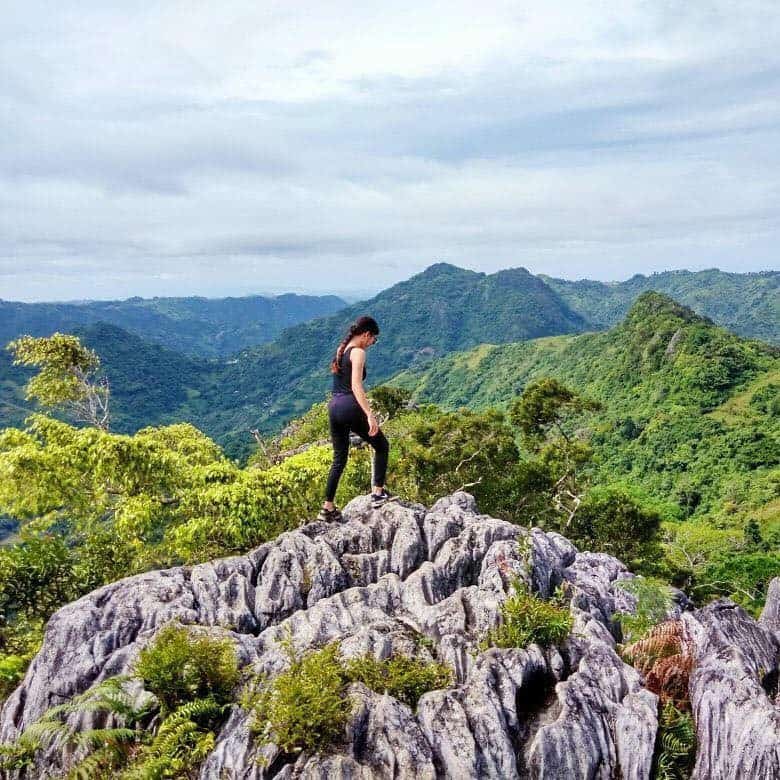 7. Osmeña Peak (Dalaguete)
The Dalaguete's ever astonishing Osmeña Peak, which stands at 1,013 meters above sea level (MASL), is quiet rejuvenating as you go up to the mountains as it is also time for the sun to rise in the early morning.
It is, definitely, one of the mostly visited spots and the pride of this municipality. You can bring your loved ones there and spend the rest of the day and even the night/s as you create astounding memories with them to cherish.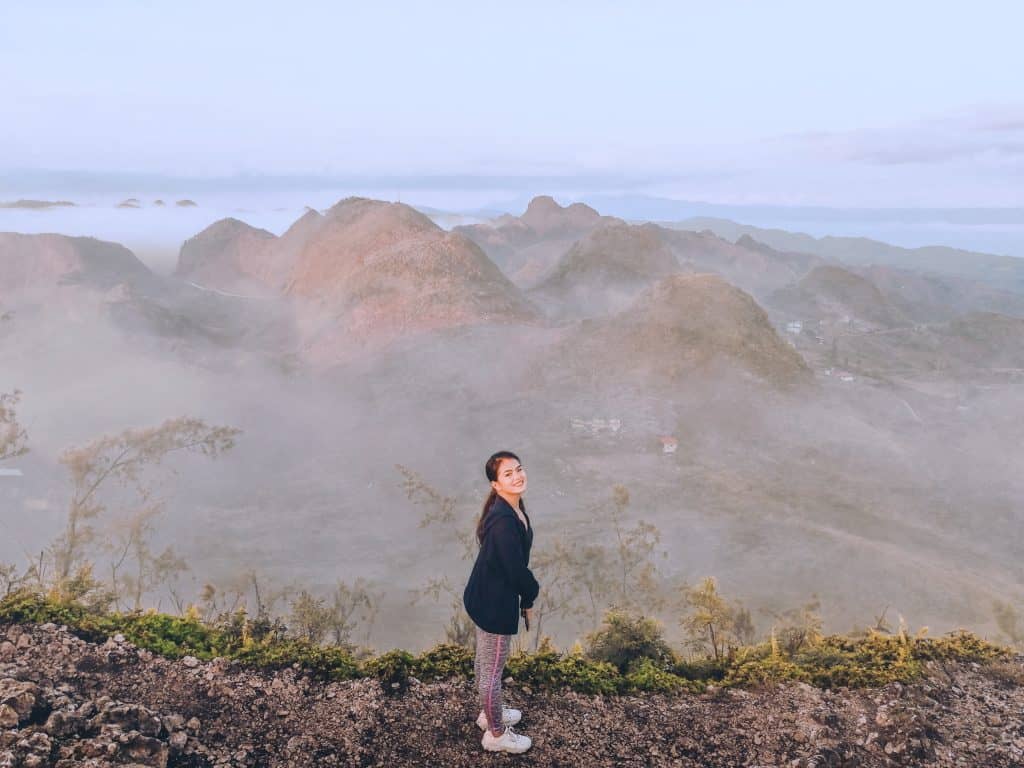 Bus Fare (South Bus Terminal to Dalaguete's Junction for Osmeña Peak) – Php120. 00
Distance (South Bus Terminal to Dalaguete's Junction for Osmeña Peak) – 100.4 kms.
Travel Time (South Bus Terminal to Dalaguete's Junction for Osmeña Peak) – 3 hours and 2 minutes
Travel Time (Dalaguete's Junction for Osmeña Peak to Osmeña Peak trailhead) – about 1 hour
Motorbike Fare – Php 100.00
Travel time (Osmeña Peak trailhead to the mountain peak by walk) – about 30 minutes
Entrance Fee – Php30.00
Tour Guide Fee – Average of Php150.00 (Optional)
How to get there?
From South Bus terminal, take a bus bound for Alcoy and pay the bus fare. Be sure to inform the conductor or the bus driver to drop you off at Dalaguete's junction for Osmeña Peak. At the point, you can actually see landmarks such as 7-Eleven and Julie's Bakeshop right across it. Then, you can ride a motorbike going to Osmeña Peak's trailhead from that junction. As you reach the trailhead, you have to pay the entrance fee. Then, start the trekking!