The municipality of Balamban in the province of Cebu is becoming more popular as it offers new and interesting tourist attractions. Buwakan ni Alejandra, West 35 Eco Park, JVR Island in the Sky, Florentino's a.k.a. "the little Tagaytay of Cebu", and Adventure Cafe are some of the famous spots you can find in Balamban. But hey, it doesn't stop there!
We have discovered a new tambayan where you can just chill and dine with your friends all day and night long! Plus, you can get to eat the Cebu City's famous street food at an affordable price! Introducing, the newest stop-over in Balamban – the D' Village Antique House and Diner, now popularly known as Balwarte ni Alfredo, that should be included in your to-visit list.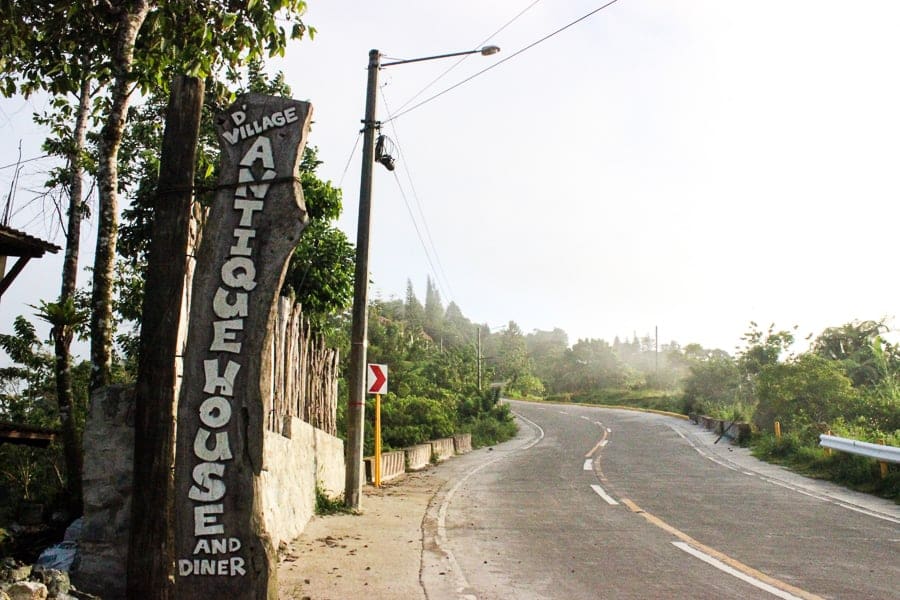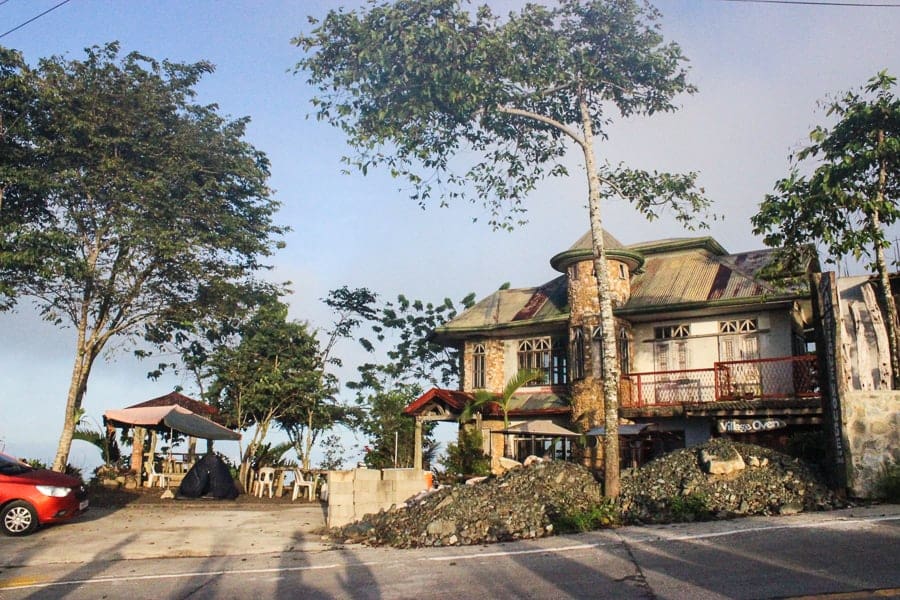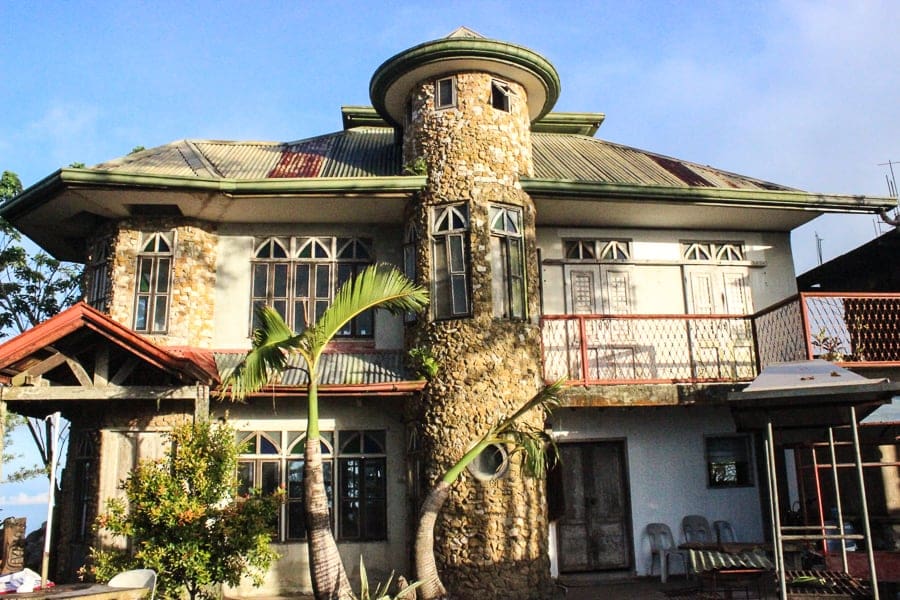 This antique house was built many years ago and it showcases various prehistoric artifacts that were bought and collected from different places outside the country, mostly from Indonesia.

If you wish to stay over-night and experience sleeping on a breezy night, you can setup your own tent WITHOUT charge fee (as of this writing). The "space" is on first come, first serve basis though.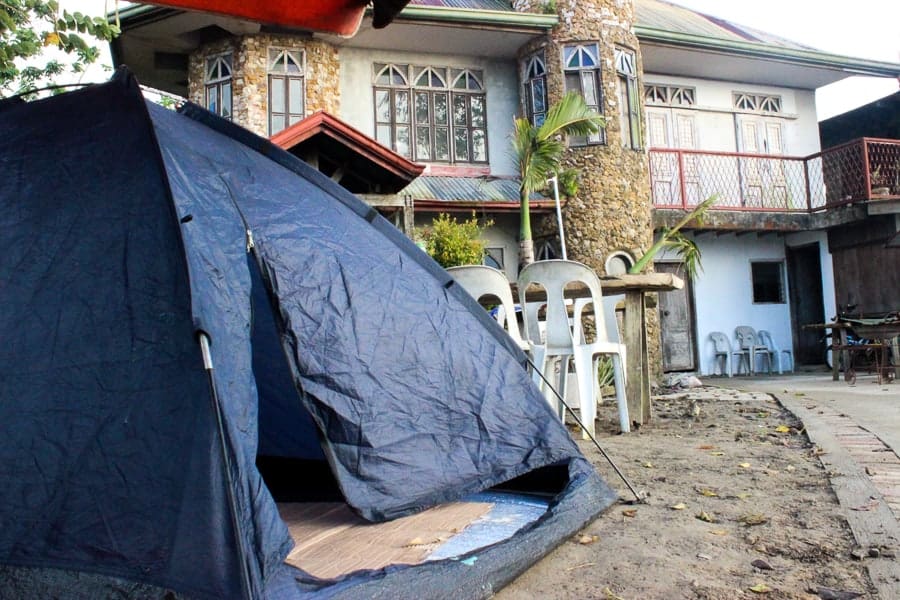 The best part? They serve delicious street food and lutong-bahay dishes at an affordable price — from breakfast to lunch and dinner! You can definitely reward yourself with good food here after strolling around Balamban. Siomai sa Tisa, grilled chicken, pork barbecue, tempura and squid balls are just some of the food they serve. They are also considering to serve halo-halo and other desserts soon.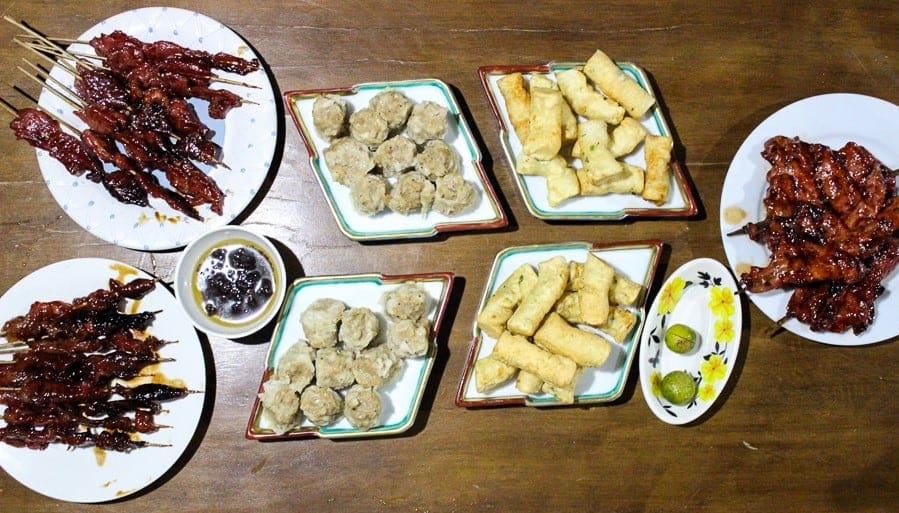 Diner Menu
BREAKFAST:
• Scrambled egg with rice and hotdog – P50
• Other choices: Corn beef, Tuna, Skinless longganisa
BARBEQUE:
• Pork- P15.00
• Chicken (Pecho/Paa/Leg) – P50
• Chicken (Wings) – P30
• Chicken Skin – P12
• Chorizo- P15
OTHERS:
• Siomai sa Tisa- P7
• Pancit Canton – P18
• Noodles – P15 (add P10 for egg)
• Sinugbang Isda – P40
• Adobong Baboy – P30
• Bread – P6
• Siopao – P20
• Coffee – P15
• Softdrinks – P12
Other information
• Operating hours: 7AM to 10PM (lights off)
• Location: Brg. Gaas, Balamban Cebu
• Contact no: 0906-299-0215
How to get there?
Exact location: Brgy. Gaas, Balamban, Cebu – few meters away from Buwakan ni Alejandra (30-45 min drive from JY square or Marco Polo via the scenic Transcentral highway).
PUBLIC: Take a V-hire from the Ayala Center Terminal going to Balamban via Transcentral highway route. Fare is P120 per person (one-way). Inform the driver to drop you off at D'Village Antique House.
PRIVATE: Parking space available. Just search for "D'Village Antique House" in Gaas Balamban via Waze or Google Maps. D'Village Antique House is just few meters away from Buwakan ni Alejandra .
RENT: Avail an Uphill Cebu Package Tour (9 Destinations in 1 Day) for only P999 at SquadPH Tours and Travels.