Are you an aspiring pilot? Finally wanting to realize your childhood dream?
Studying in a flying school is a good training ground for a future pilot to hone his skills and know more about the industry he wants to join. However, with the numerous flight schools cropping up nowadays, how can you choose the best flying school for your future pilot?
To help you, we are recommending one of the best — if not the best — flying schools in Cebu with long years of experience and proven track record. This is the CheynAir Aviation, which is located strategically on Mactan-Cebu International Airport Authority General Aviation Area.
CheynAir Aviation provides one of the highest quality in ground courses and flight training for potential pilots while also promoting equal opportunity to all students, regardless of status or nationality. They have a long list of international graduates who are now following a rewarding career in the airline industry.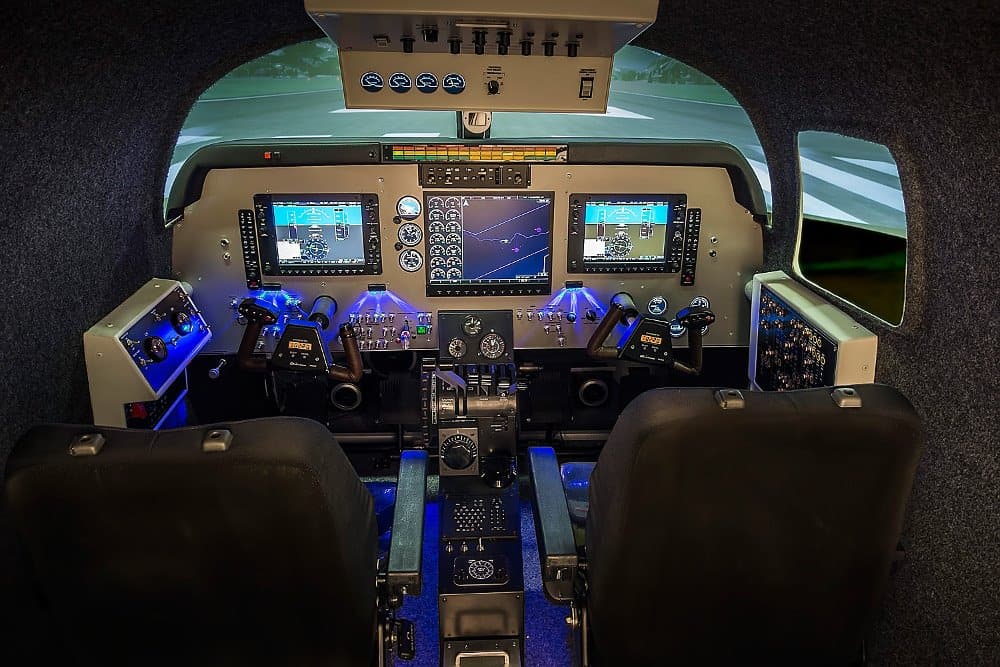 How to get a Pilot license?
Airplanes are really cool and getting a license to fly them is even cooler. If you have ever thought about getting your private pilot's license, it is not that difficult to do, but it takes a great deal of time and money to accomplish.
Difficulty: Moderate
Things you'll need:
• Money and time
• Get a training certification at Cheynair Aviation
1. Visit, inquire and enroll at Cheynair Aviation. Contact them at (032) 495-3442 / 0918-898-8881 / [email protected].
2. For Private Pilot License (PPL), you are to complete a minimum of 40 hours flight training time, including dual and solo instruction for basic airmanship, cross-country navigation, and emergency procedures.
The 40-hour flights will be divided with 20hrs Solo fly at least and 10hrs cross-country (5hrs Solo + 5hrs Dual flight instruction)., remaining can be time build to proceed CPL.
3. On average, expect to spend about USD 10,000 or so for the 40 hours of flight instruction and plane rental. The 112 hours of ground training, processing fees and documentations are included already.
4. Additional licenses that you can also obtain on top of your private license to expand your flight career; these would be an "Instrument License", "Commercial License", and then "Multi-Engine License".
5. The cost and time required to get an Instrument License is about the same as it is for your private license.
6. The next license to get, if you chose to go this far, and potentially consider making a career out of flying, would be the "Commercial Pilot License". For Commercial Pilot License (CPL), you need to build time up to 162hrs flight training. You will be trained advanced commercial maneuvers and emergency procedures after taking CPL Ground Course also.

Becoming a Pilot is a step by step process. From Zero hours to next., PPL should be in took first before anything else. PPL is for private or leisure flying, should you then be decided to go for Airline soon; you are to proceed CPL. Check out details below and add up knowledge in HOW TO BECOME A PILOT;
THE BASICS
If the goal is to have career as a Pilot; you need to be part of an Approved Training Organization (ATO) and pass all Exams with Civil Aviation Authority of the Philippines or CAAP to hold license/certificate. It is necessary to decide foremost if you want to acquire Private Pilot or licensed Commercial Pilot. Remember that you can't have the CPL without holding PPL beforehand.
DIFFERENCE BETWEEN A PRIVATE PILOT AND A COMMERCIAL PILOT
Private Pilots are only allowed to operate and fly an aircraft for private and recreational purposes. They may carry passengers or rent aircrafts or rent private planes but they cannot be compensated for the services as a pilot. They cannot be paid or work for hire.
Commercial Pilots, on the other hand, are allowed to work and fly an aircraft. They may carry cargo and passengers and get paid for it. They can also become a flight instructor, a charter pilot or even a cargo pilot. If you really want to have a stable career in aviation, you will have to be a Licensed Commercial Pilot. Once you have gained more flight hours and have experienced with modern flight instruments and equipment, you'll have more chance of working for a big airline company.
GETTING STARTED
In order for you to fly in start with PPL, after completing your Private Pilot Ground Course; you are required to have the SPL which will be in process the moment you confirm enrolment and pass the basic requirements which are as follows:

[tabs type="horizontal"]
[tabs_head]
[tab_title]1 Student Pilot[/tab_title]
[tab_title]2 Private Pilot[/tab_title]
[tab_title]3 Commercial Pilot[/tab_title]
[tab_title]4 Flight Instructor[/tab_title]
[tab_title]5 Instrument Rating[/tab_title]
[/tabs_head]
[tab]
STUDENT PILOT – Ground Course and Flight Training
Upon arrival: Allow 15 working days for License Requirements processing
Requirements:
Valid and Current Passport (Certified True Copy)
Certificate of Good Moral Character (from Embassy)
Birth Certificate
NBI Clearance
Police Clearance
Special Study Permit (Processing will be forwarded to Manila Immigration Office)
– NBI Clearance
– Passport (Original Copy)
– Visa (Original Copy)
– Processing Fee
Medical Release from Cebu Flight Surgeon
– ECG
– Urinalysis
– X-ray
– Dental
– Neurology (for non-degree holder or below 21 yrs. Old Applicant)
– 1pc. 2×2 Photo ID
Student Pilot License Application (duly notarized)
-Student License Form
4pcs. 1×1 and 4pcs. 2×2 Photo ID
License Fee
[/tab]
[tab]
PRIVATE PILOT – Ground Course and Flight Training
Requirements:
Processing of Private Pilot Exam Permit, to be given by the ATO exam board
Ground Schooling Certificate
Private Pilot Application Duly Notarized
Certificate of Flight Time
Logbook Duly Attested
Theoretical Examination (Result)
Original License Form (For Signature)
Radio License
Pre-Solo Exam Result
Medical Release
4pcs. 1×1 and 4pcs. 2×2 Photo ID
Checkride
[/tab]
[tab]
COMMERCIAL PILOT – Ground Course and Flight Training
Requirements:
Commercial Pilot Application Duly Notarized
Medical Release
Certificate of Flight Time
Logbook Duly Attested
Theoretical Examination
Original License Form (For Signature)
Radio License
4pcs. 1×1 and 4pcs. 2×2 Photo ID
Checkride
Ground Schooling
[/tab]
[tab]
FLIGHT INSTRUCTOR – Ground Course and Flight Training
An applicant for a flight instructor initial certification practical test is required by the Civil Air Regulations to:
have passed the appropriate flight instructor written test(s) since the beginning of the 24th month before the month in which he or she takes the practical test;
hold a commercial pilot or airline transport pilot certificate with an aircraft rating appropriate to the flight instructor rating sought;
hold an instrument rating if applying for an airplane or an instrument instructor rating;
have the prescribed aeronautical experience and instruction for a flight instructor certificate with the rating sought;
have reached the age of 18 years; and
obtain a written statement from an appropriately certificated and qualified flight instructor certifying that the applicant has been given flight instruction in the items required by FAR Section 61.187 (a) in preparation for the practical test within 60 days preceding the date of application. The statement shall also state that the instructor finds the applicant component to pass the practical test and that the applicant has satisfactory knowledge of the subject area(s) in which a deficiency was indicated by the airmen knowledge test report
[/tab]
[tab]
INSTRUMENT RATING – Ground Course and Flight Training
The Instrument Ground Course and Flight Training deals with basic and advanced knowledge of instrument flying and familiarization with the IFR condition of flight. It covers the ground training phase which will give the student a thorough knowledge and understanding on attitude instrument flying and procedures on IFR navigation. The flight training phase, on the other hand, will be the actual application and development of skills and techniques and for the student to become proficient on instrument flight procedures for him to become a qualified instrument rated pilot.
[/tab]
[/tabs]
Other Information
Don't let just pilots keep all the fun to themselves. Take a flying lesson now at the trusted CheynAir Aviation!
Exact location: Mactan-Cebu International Airport Authority General Aviation Area in Pajac-Maribago Rd, Lapu-Lapu City, Cebu