The ultimate horseback riding experience in Cebu!
When I researched about Sitio Cantipla out of curiousity after featuring the Strawberry de Cantipla Eco Farm, I found this really interesting place that amazed me. I didn't know it actually existed in our beloved city.
Big Q Farm Riding Adventure provides a great opportunity to see the beauty of the central cebu mountain range. You will see the mountains up close and discover the rich heritage of the area. This area is known for a wide variety of birds. There may be a surprise or two along the way. Not only will you enjoy the trees and the scenic landscape, river crossing, but you will experience the peacefulness of the land and enjoy a wilderness trail ride on quite mountain ponies.
Their guides know the mountains and trail. They have years of experience with horses. You will enjoy hearing about the mountains, people, and history, and just have an all around great time.
They will show you how to ride in the mountains while staying safe and enjoying the beauty. Each ride starts with a short hands-on-lesson; the proper techniques for checking your horse and tack, getting on and off safely and handling the horse to make your ride safe and enjoyable.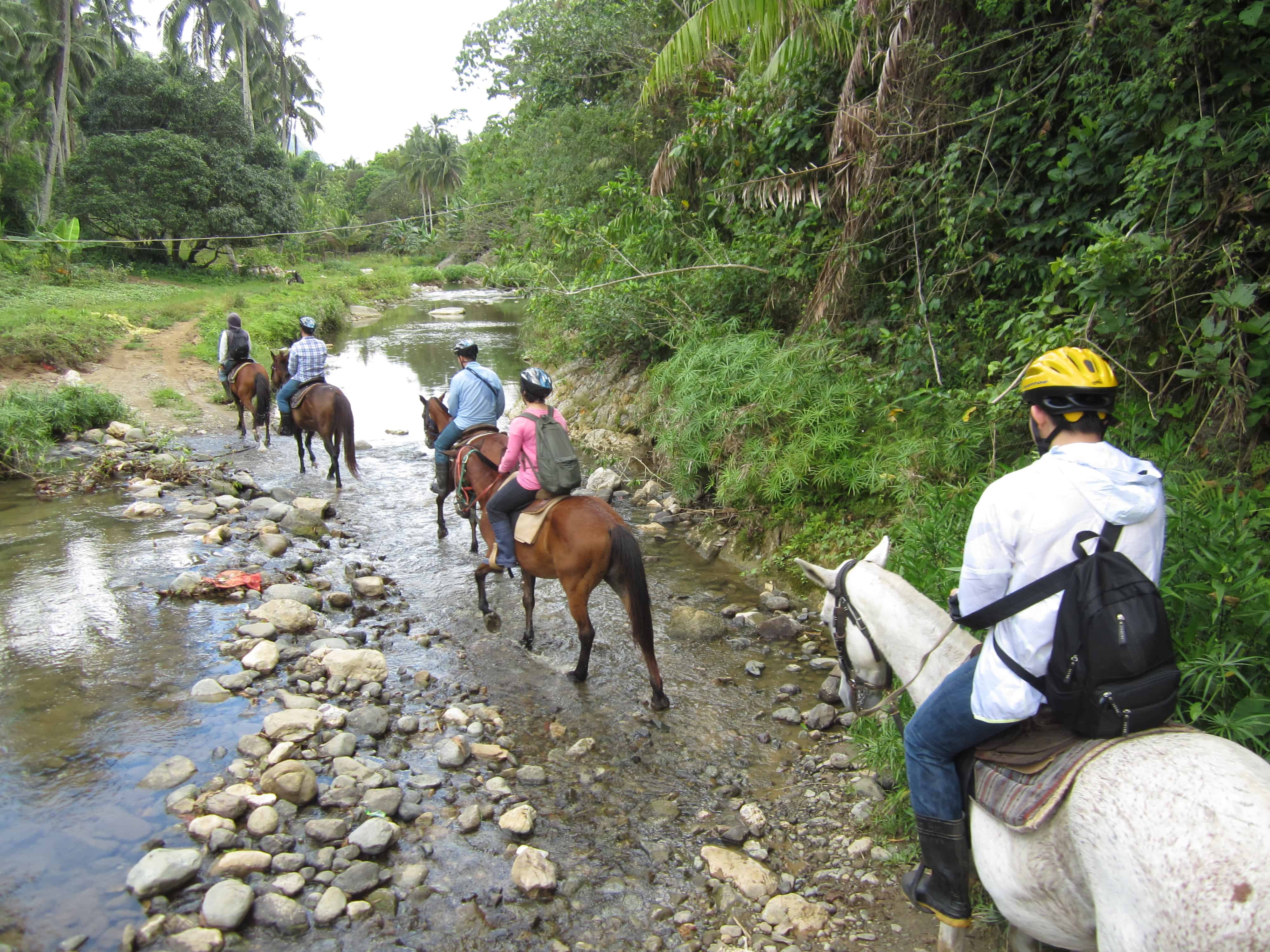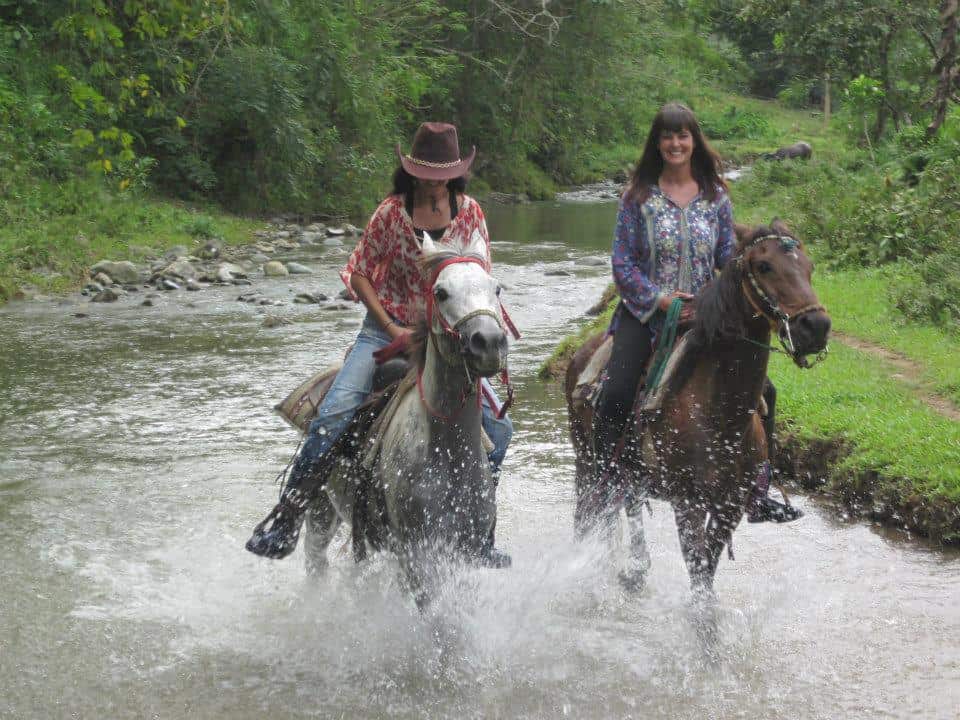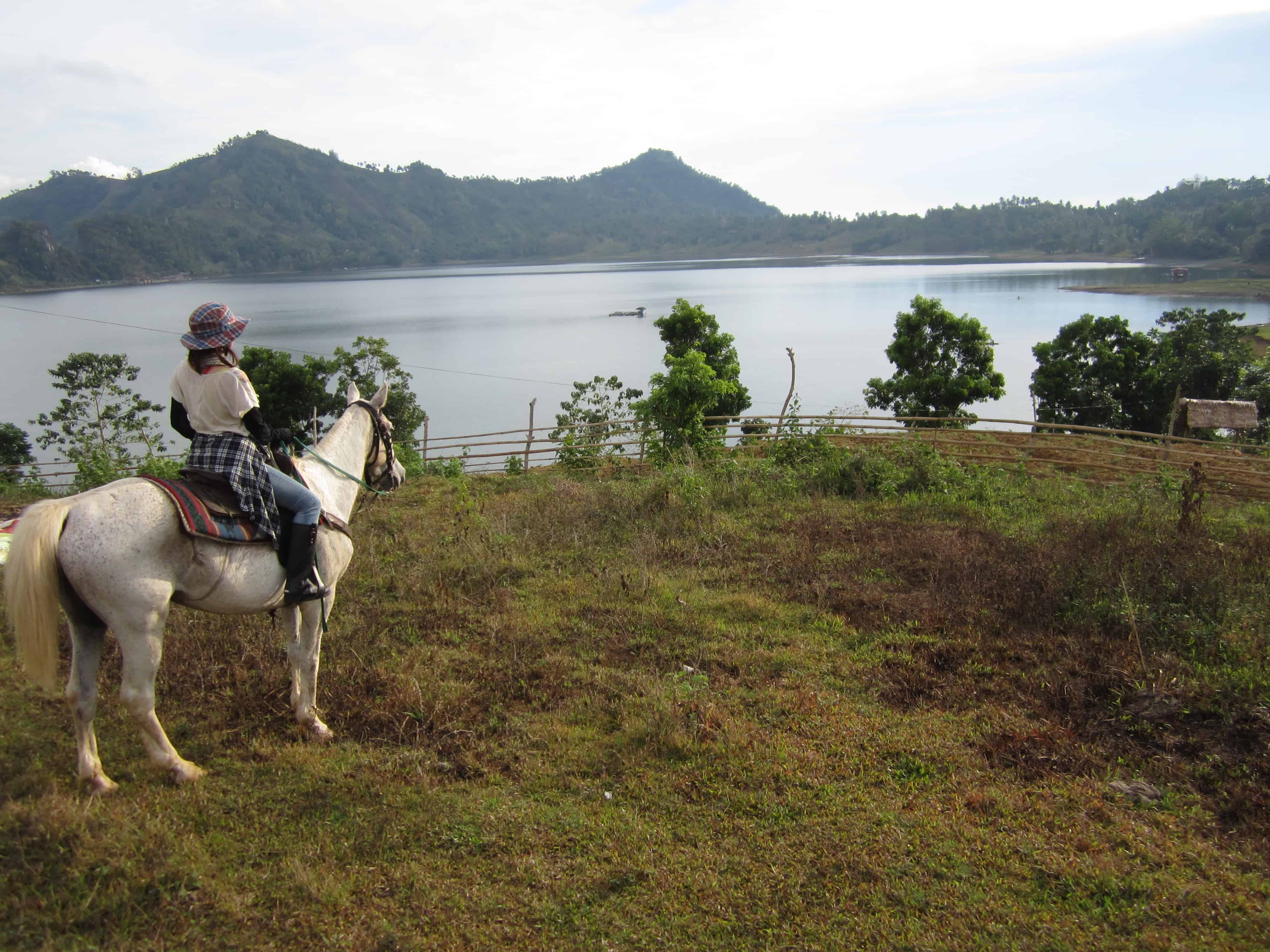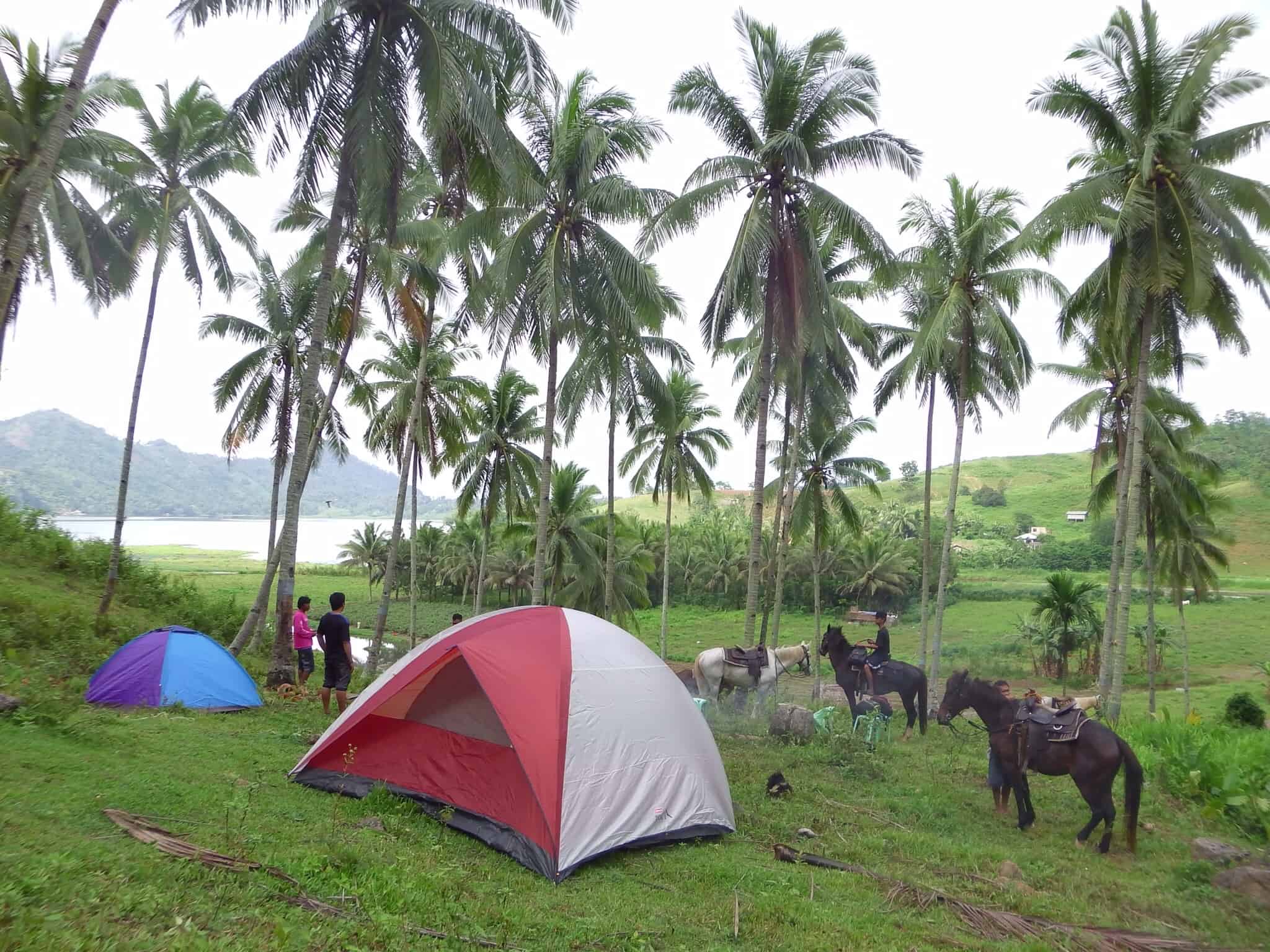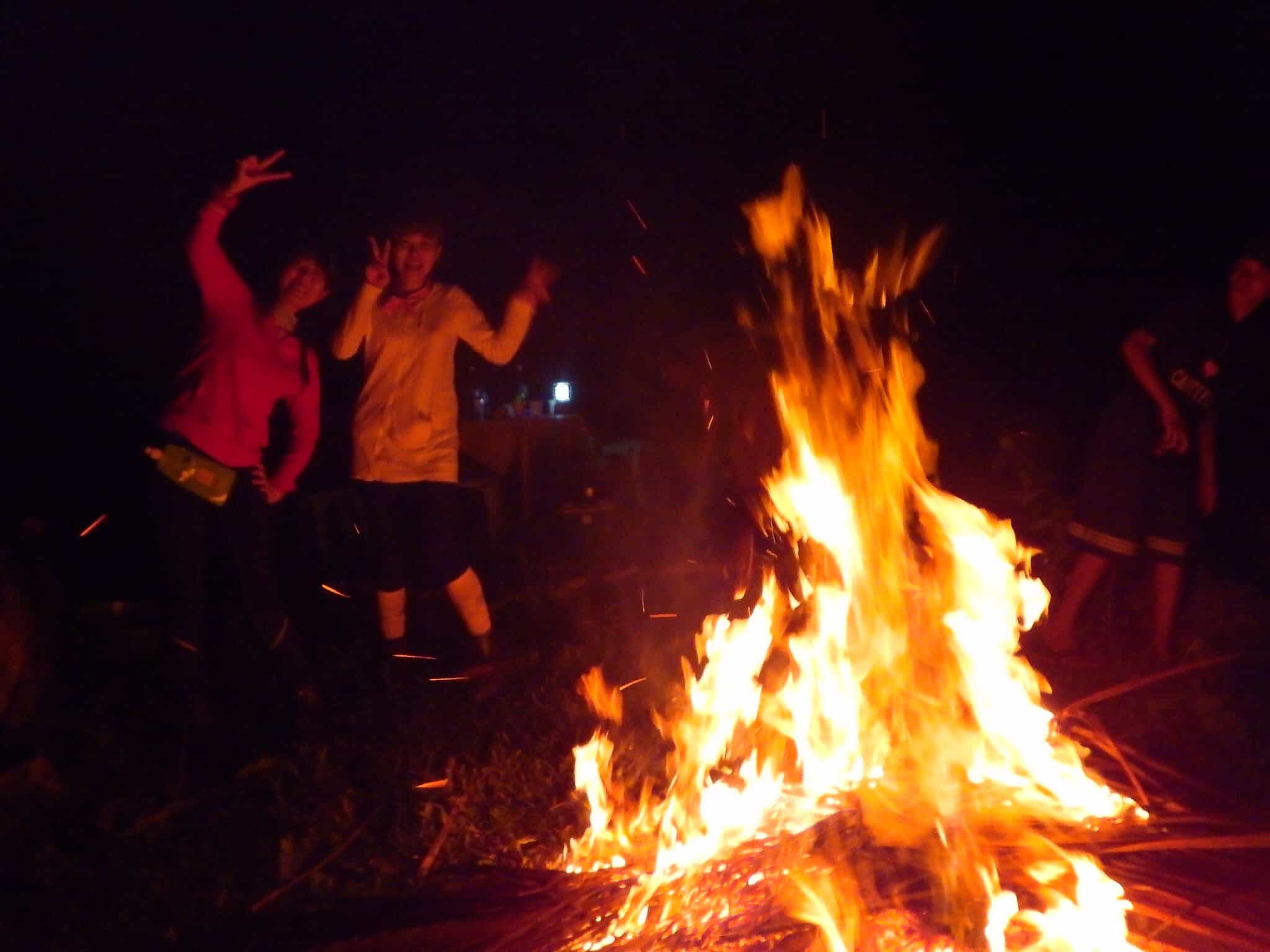 Rates & Other Information
Option 1: 2-hour ride
– Introduction to trail riding: 2 hour guided trail
– Takes rider around the farm, trail through scenic view of Cebu's mountain side.
– ₱3,500 per rider (for a group of 3 or more); ₱4,500 per rider (for solo or less than 3 persons)
Option 2: 3-hour ride
– River adventure ride: River adventure ride 3-hour ride
– Takes rider to the river, downhill and uphill riding through the mountain, river crossing and cantering in the river.
– ₱4,500 per rider (for a group of 3 or more); ₱6,500 per rider (for solo or less than 3 persons)
Option 3: Whole day ride
– Vaquero Special package: whole day ride, with lunch, ride to the river with option to go swimming by the falls total of 5.5hrs to 6 hours.
– Itinerary: 3-hour morning ride/BBQ LUNCH / afternoon ride (inclusive of Bbq lunch)
– ₱7,500 per rider (for a group of 3 or more); ₱8,500 per rider (for solo or less than 3 persons)
Option 4: 2-day adventure
– Day 1: leaves the Cabin at 10:30 am, arrival at the Lake around: 4pm / set up camp/ BBQ dinner/ Camp fire.
– Day 2: Cowboy Breakfast/lake side riding/ ride back to farm eta at the farm: 2pm
– ₱14,000 per rider (for a group of 3 or more); ₱16,000 per rider (for solo or less than 3 persons)
What To Wear (required):
Long Pants/ Riding Pants
Tops with Sleeves
Riding Shoes/ Boots with Heel
Helmets/ Riding Cap
What To Bring:
Camera
Zip Lock (for your camera/cellphone)
Raincoat
Extra Clothing (can get wet in the River Ride)
Signed Waiver (to be prepared prior to scheduled ride)
Weight limit is 240 lbs. All rides are based on weather conditions and availability. Please contact them at least 2 days in advance of your planned trail ride.
Contact information
How to get there?
Exact location: Km. 27 Transcentral Hi way, Sitio Cantipla2, Barangay Tabunan, Cebu City – 1-1.5 hour away from the city going to Busay/Balamban.
Take a v-hire going to Balamban from the Ayala Center Cebu Terminal. Tell the driver to drop you off at "iskina Barangay Cantipla" (corner of Barangay Cantipla). Van fare is ₱120 per head (one-way). From there, ride a habal-habal (motorcycle for hire) to the Big Q Farm, fare is ₱50-100 per head. Make sure you negotiate well. It is 500 meters away from the corner hiway.
If you're bringing your own vehicle, just navigate via Waze and search for "Big Q Farm" in Transcentral Highway. It is 4 kilometers past Gov. Joe Leyson's Peak.