Virtual Reality is the next big thing in the gaming community right now. Imagine living in the game itself, seeing things in the protagonist's eyes – literally! Who wouldn't want to experience the monster fights in RPGs firsthand? Or clear away from ghosts in a haunted mansion in the middle of the night? Or try your hardest not to get lost in a labyrinth guarded by a minotaur? Such revolutionary technology is also used as simulations for trainings in different fields such as medical, aviary, etc., but right now, it has fallen into our laps right here in Cebu City for the purpose of leisure and entertainment. That's right, virtual reality gaming is here!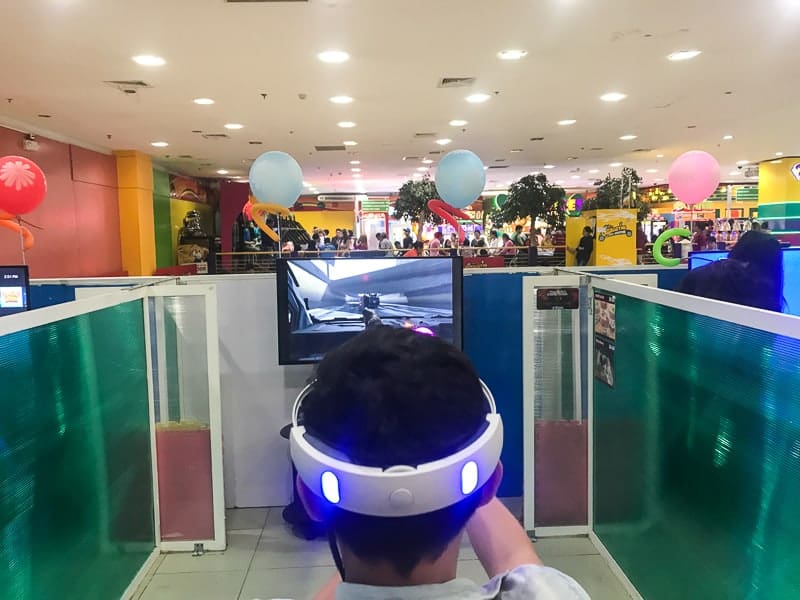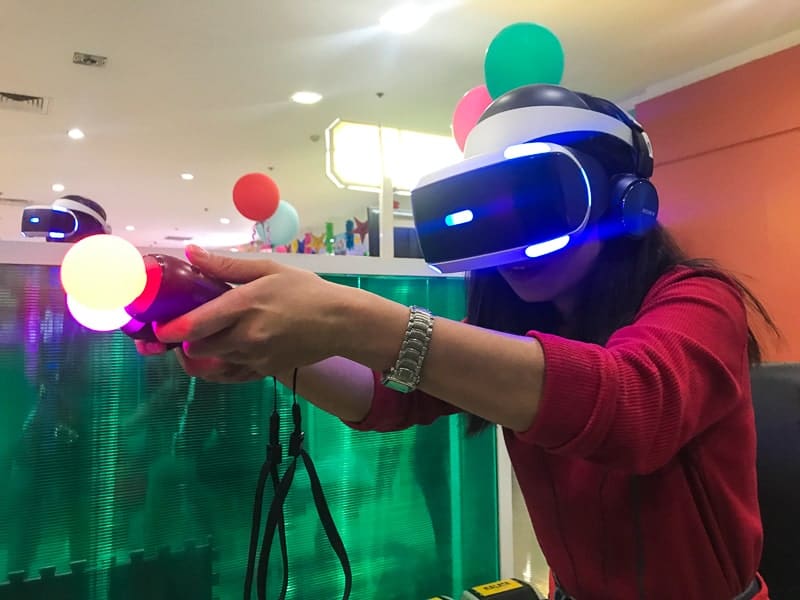 Located beside the World of Fun on 4/F Elizabeth Mall (Emall) on corner N. Bacalso Ave, Cebu City – near ACT School is the Best Gaming EXperience Virtual Reality Café, or BG-EX VR Café for short. Different stations are separated by cubicles in order to achieve the sense of privacy and resounding the essence of gaming: an alone time experience. The solemn colors of the place give off an aura of relaxation. The café offers over 50 video games of virtual reality goodness that you can choose, with a diverse range of genres: from classical retro to horror and action. Indeed, gamers all over who fancy differently from each other in terms of preference can come together and celebrate this achievement in the gaming community.
Their best-selling games include Until Dawn: Rush of Blood, The Deep, Resident Evil, and Fruit Ninja.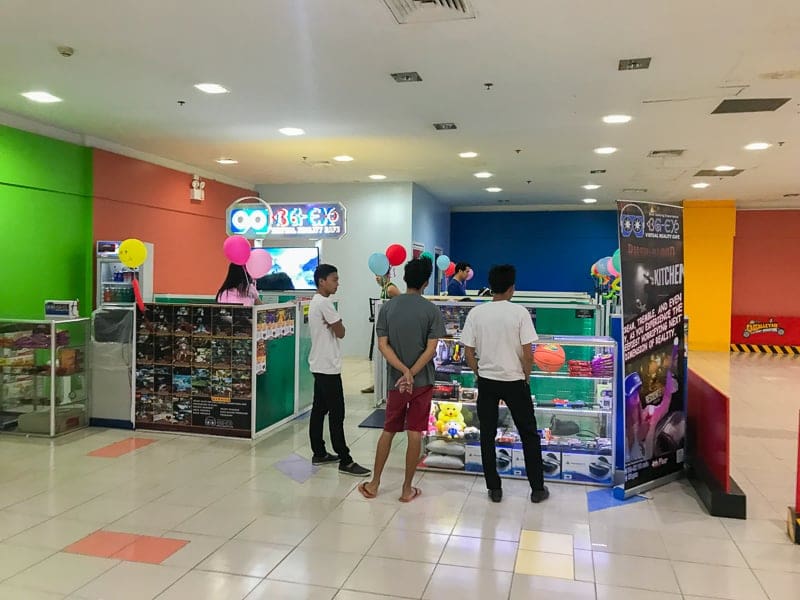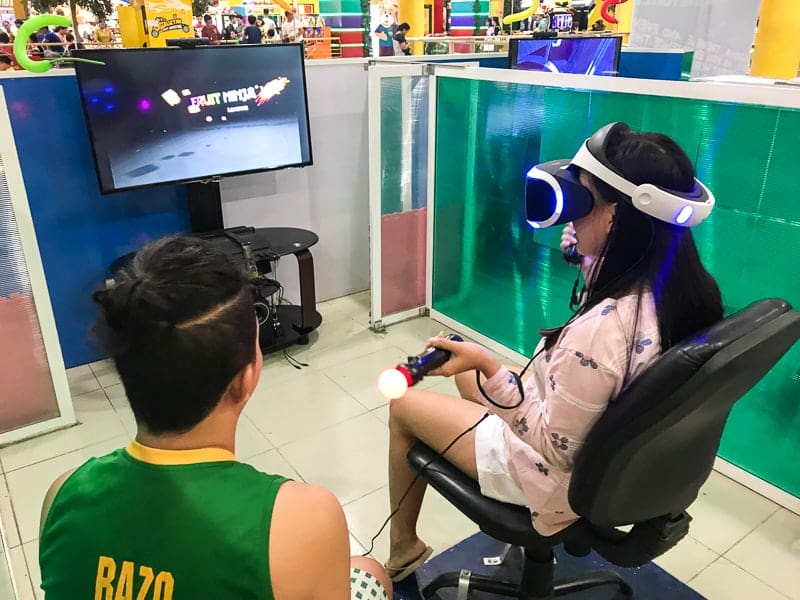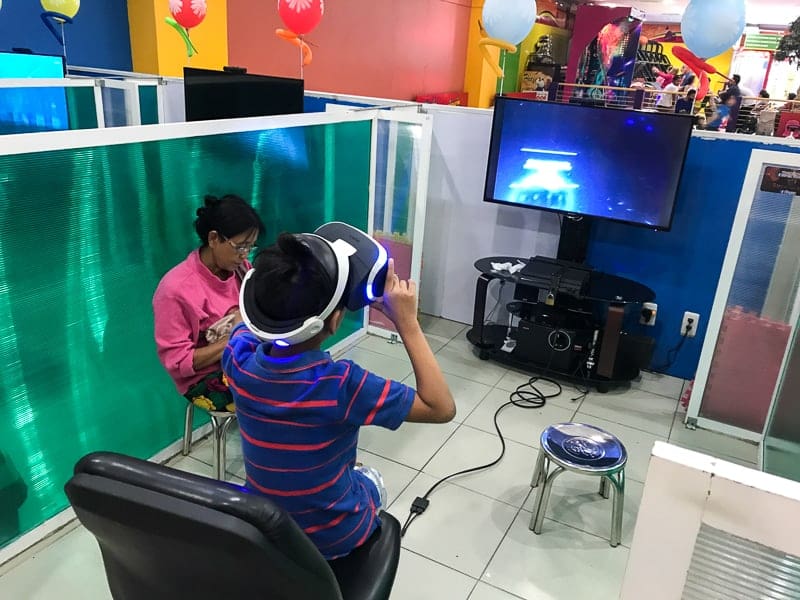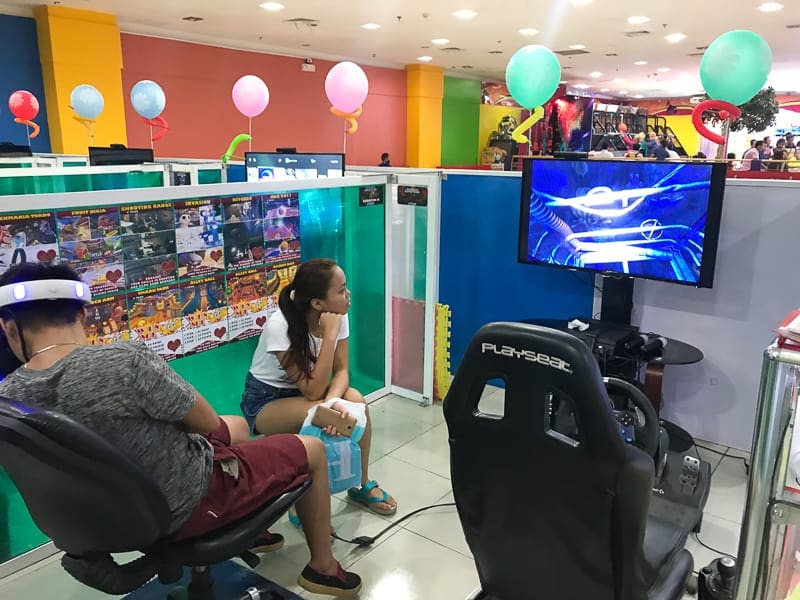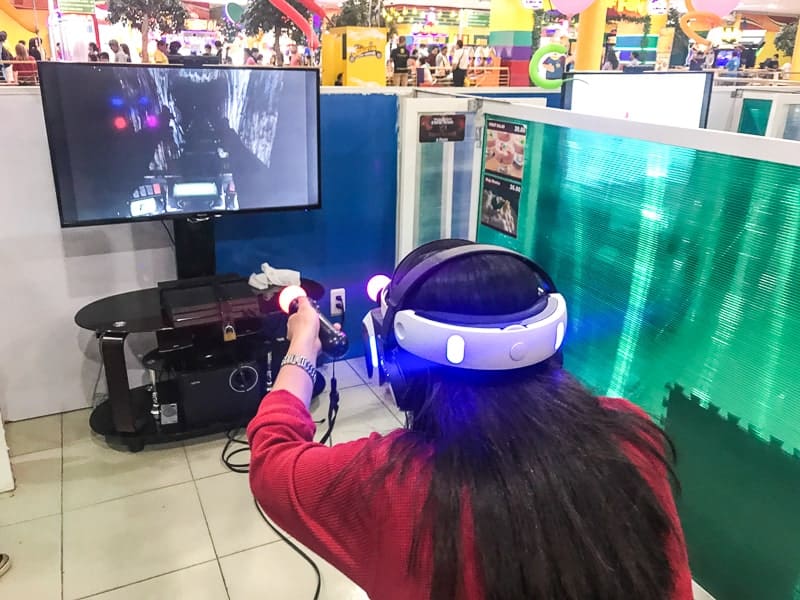 By now, you must be wondering about how much it would cost. Do not fret, because the café is very affordable! The prices range from P10 to P60, depending on the quality and length of the game. However, this does not mean that you are not going to have fun, because all their games are fun!
Personally, out of all the games I played, I really like Rush of Blood. The thrill you experience in the game is extraordinary, as you feel like you are really there with the horrors that will unfold around you. It is such a great game to play in because you are fully immersed in its scariness. I could say that your money would be very worth it if you play it. But don't forget: there are other great games as well that you can enjoy if you do not like horror games!
The BG-EX VR Café also has its own challenges for its players. For the month of January, they have established three challenges: Shooting Range, Fruit Ninja, and Car Racing (Drive Club). Play to your heart's content and get as much points as possible.
So, what are you waiting for? Virtual Reality is the next big thing in the gaming community, and it is right here, in Cebu City for an affordable price. Come and immerse yourself in the virtual world in BG-EX VR Café!