More than the undeniably beautiful beaches, rich culture, vibrant feasts, and amazing people, Cebu is known as the home of the best-tasting local delicacies — including its distinct lechon. In fact, Cebu lechon has always been touted as the best lechon in the Philippines where this is always present in special gatherings with friends and family.
Though lechon can be bought almost anywhere in Cebu, only very few can actually deliver — the tender juicy native and crispy lechon Cebuanos have always loved. Ayers Lechon, one of Cebu's emerging suppliers of the best-tasting lechon, promises to live up to your expectations and fix your Cebu lechon cravings.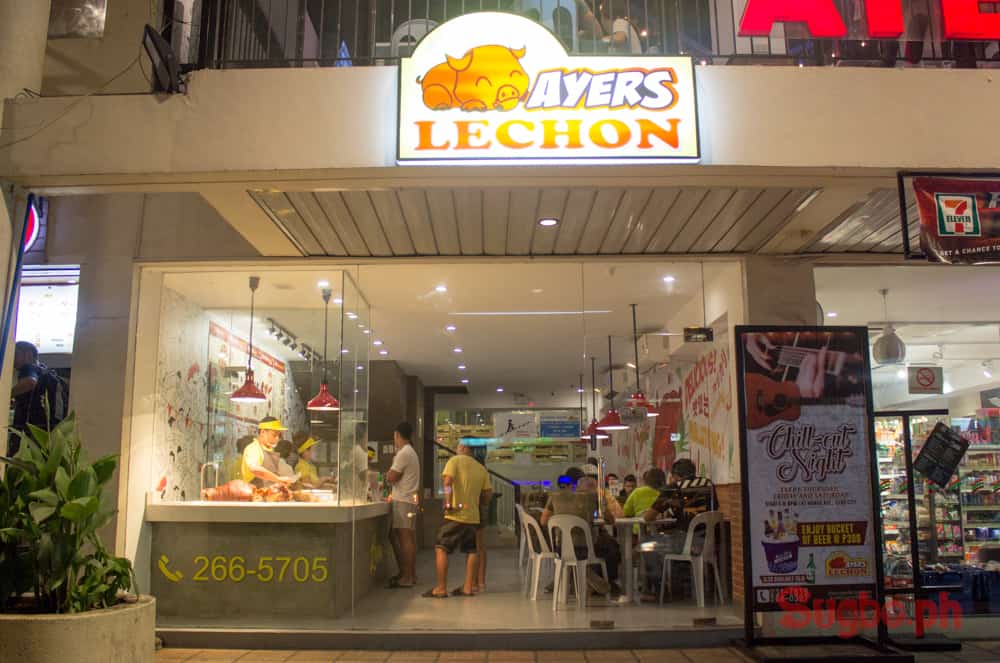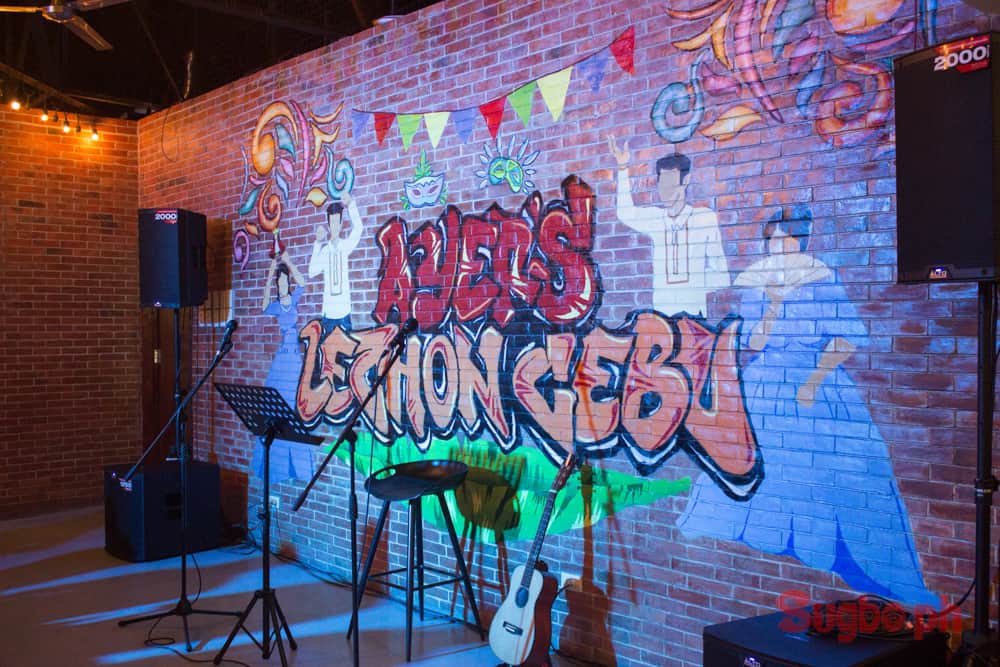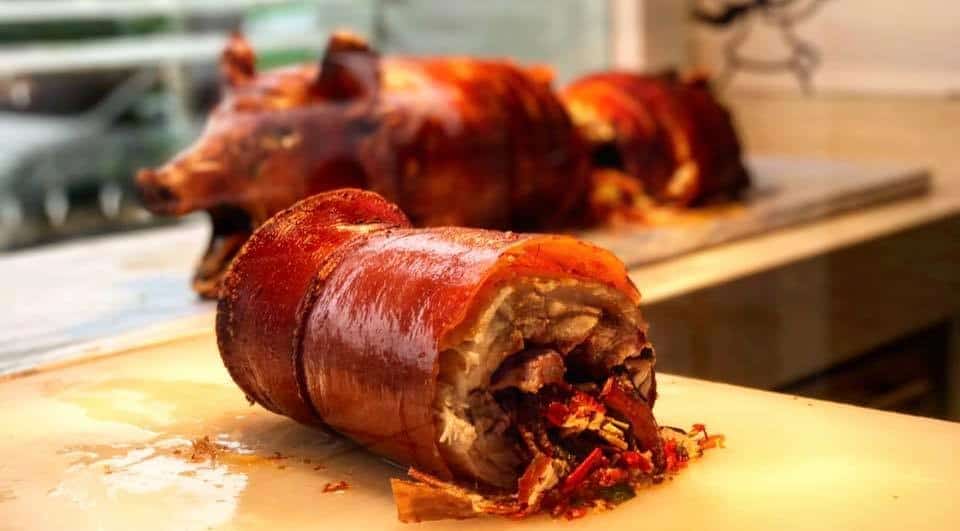 Cebu's Ayers Lechon is a popular Filipino restaurant in Cebu where you can get your hands not only on the mouth-watering Cebu lechon, but also other delicious native Filipino dishes.
Aside from the regular and spicy lechon, other best-sellers include Sizzling Lechon Sisig, Dugo-dugo, Paksiw, Prichon, and the new Lomi and Sinigang Lechon.
Food Menu

What also sets apart Ayers Lechon from others is, the restaurant has more than 10 branches all over Cebu — with one at Mactan Airport (Domestic Departure area). Its main branch is at Gate 777 across Cebu Country Club in Banilad.
Most of all, you will love their flagship store at Mango Square in General Maxilom Ave., Cebu City. They have live acoustic nights every Thursday, Friday, and Saturday at 8PM. The area is very spacious, too!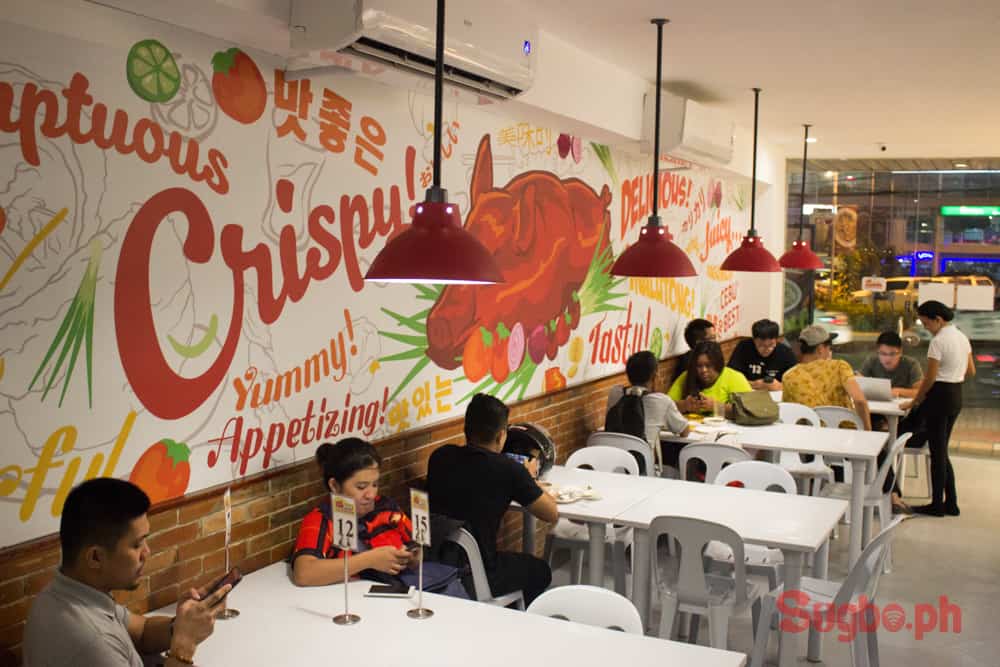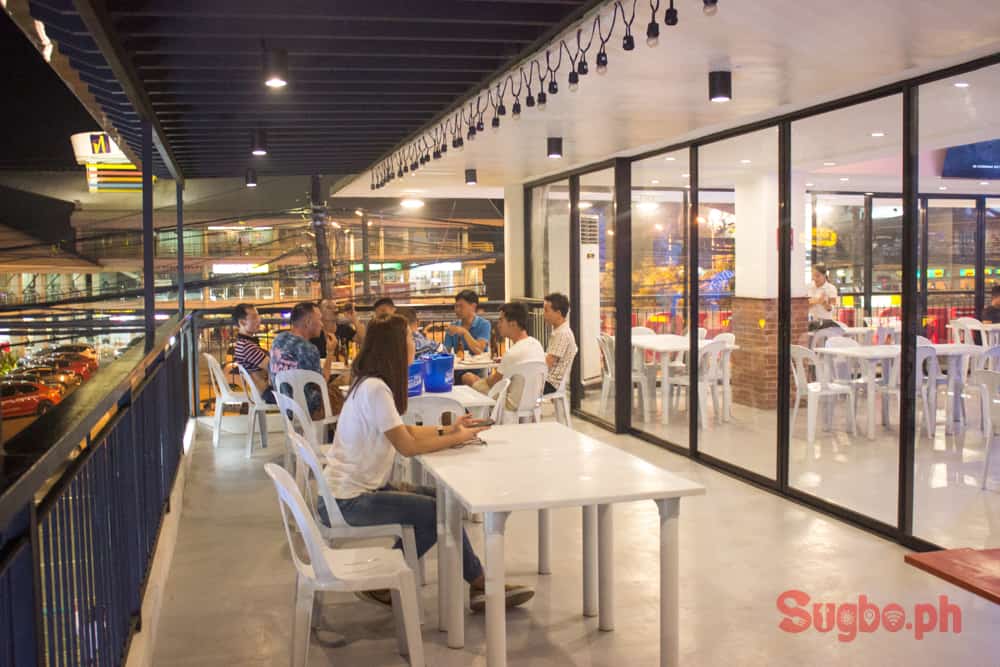 Other information
Branches
3/F SM CITY CEBU -260-7438
SM CITY CEBU SUPERMARKET – 0922-471-8604
3/F SKYPARK SM SEASIDE – 231-9781
MCIA DOMESTIC DEPARTURE – 233-5600
G/F ELIZABETH MALL – 253-5553
GAISANO CAPITAL SOUTH – 253-2116
2/F i2 BLGD. IT PARK – 0923-734-0022
SKYRISE 1 BLDG. IT PARK – 238-1525
THE MACTAN NEWTOWN (ALFRESCO – 232-1475
MANGO AVENUE – 266-5705
3/F JCENTER MALL (FOOD COURT) – SOON TO OPEN
GATE 777 ACROSS CEBU COUNTRY CLUB, BANILAD ROAD CEBU CITY (MAIN OFFICE) – (032) 231-7615 / 0922-826-8133 / 0927-440-6891
Online Delivery