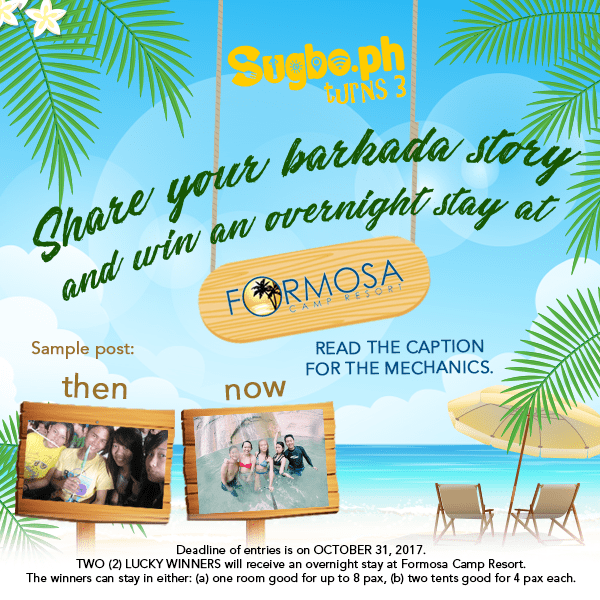 Sugbo.ph has always been committed to share how we love Cebu. In the past 3 years, we've strengthened our bonds, at the same time, helped nurture and build friendships in the process.
As Sugbo.ph celebrates its 3rd Anniversary, we want to put YOU & YOUR BARKADA STORY in focus. So much things can happen in 3 years. It's time for a trip down memory lane and share those long, awesome years of laughter, adventure and foodtrips!
HOW TO JOIN?
1. Like Sugbo.ph and Formosa Camp Resort Facebook Page.
2. On your wall, make a 'public' post of your barkada's THEN (at least 3 years ago) & NOW (2017) photos and write the BEST barkada story ever. The arrangement of the photos should be:
– (1st photo) Sugbo.ph's provided photo [grab the Sugbo.ph cover photo below]
– (2nd photo) Barkada photo taken in 2014 or older
– (3rd photo) Barkada photo taken in 2017
3. Tag your barkada in the photos.
4. Include the hashtags #SugboBarkada #SugboPH – You can also tag our Facebook Page to ensure we've seen your entry.
…and you're done!
CRITERIA:
• 50% – Story / caption
• 40% – Photo / creativity
• 10% – Post reactions
= 100%

SUGBO.PH COVER PHOTO: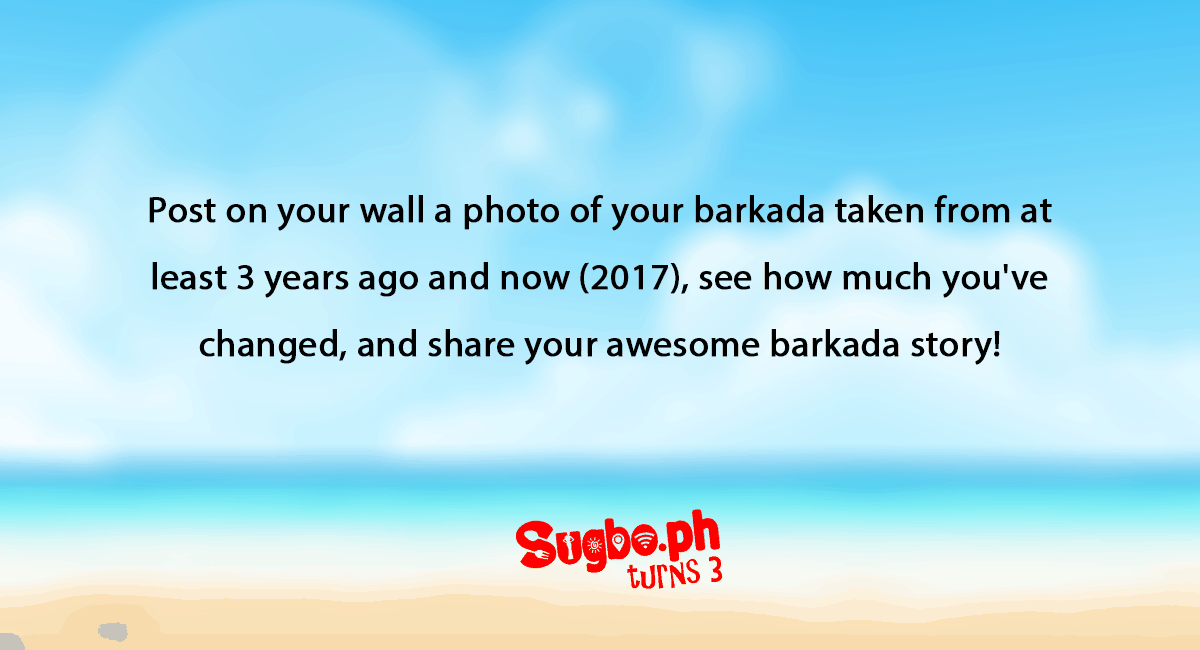 SAMPLE FACEBOOK POST: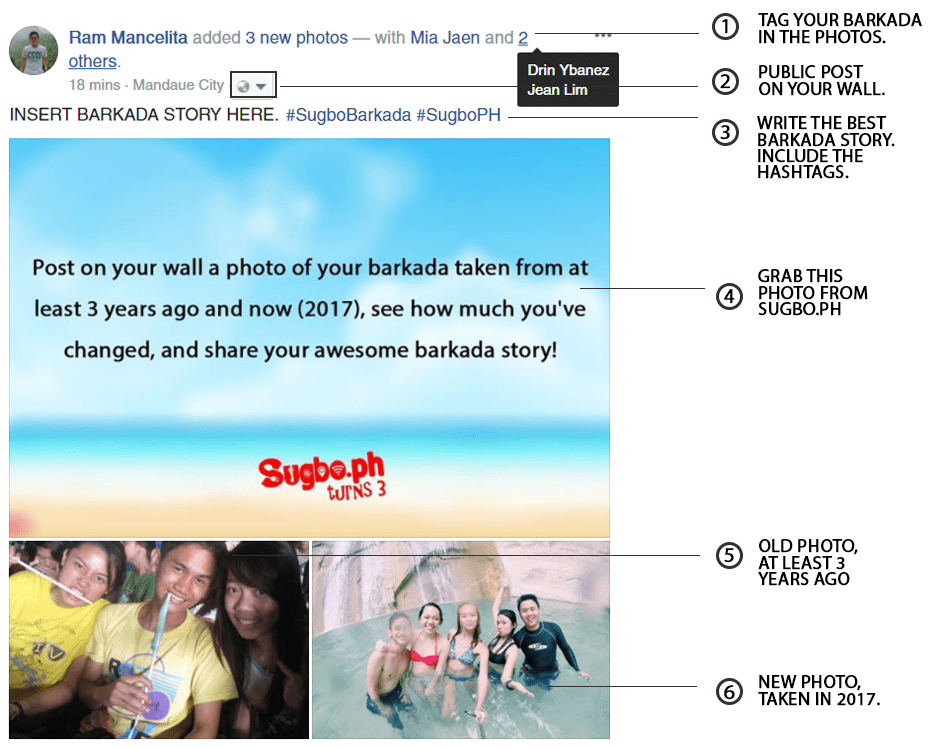 Deadline of entries is on October 31, 2017. TWO (2) WINNERS will receive an overnight stay at Formosa Camp Resort in Tuburan, Cebu. The winners can stay in either: (a) one room good for up to 8 pax, (b) two tents good for 4 pax.
THE FINALISTS
AND THE WINNERS ARE…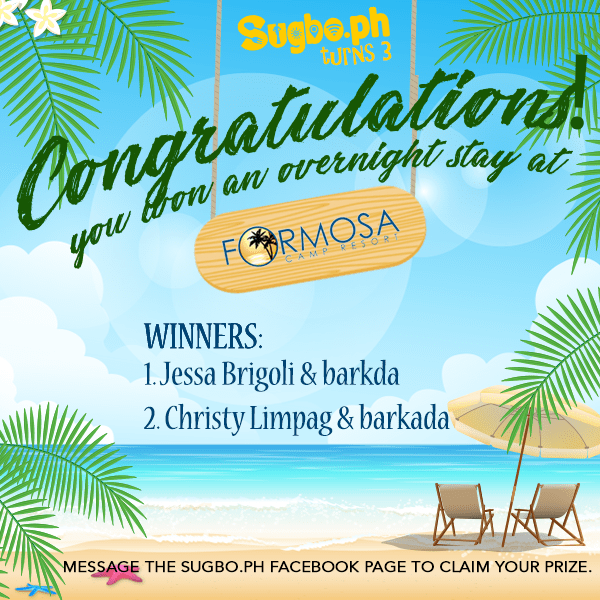 Kindly message us on Facebook to claim your prizes. CONGRATULATIONS!