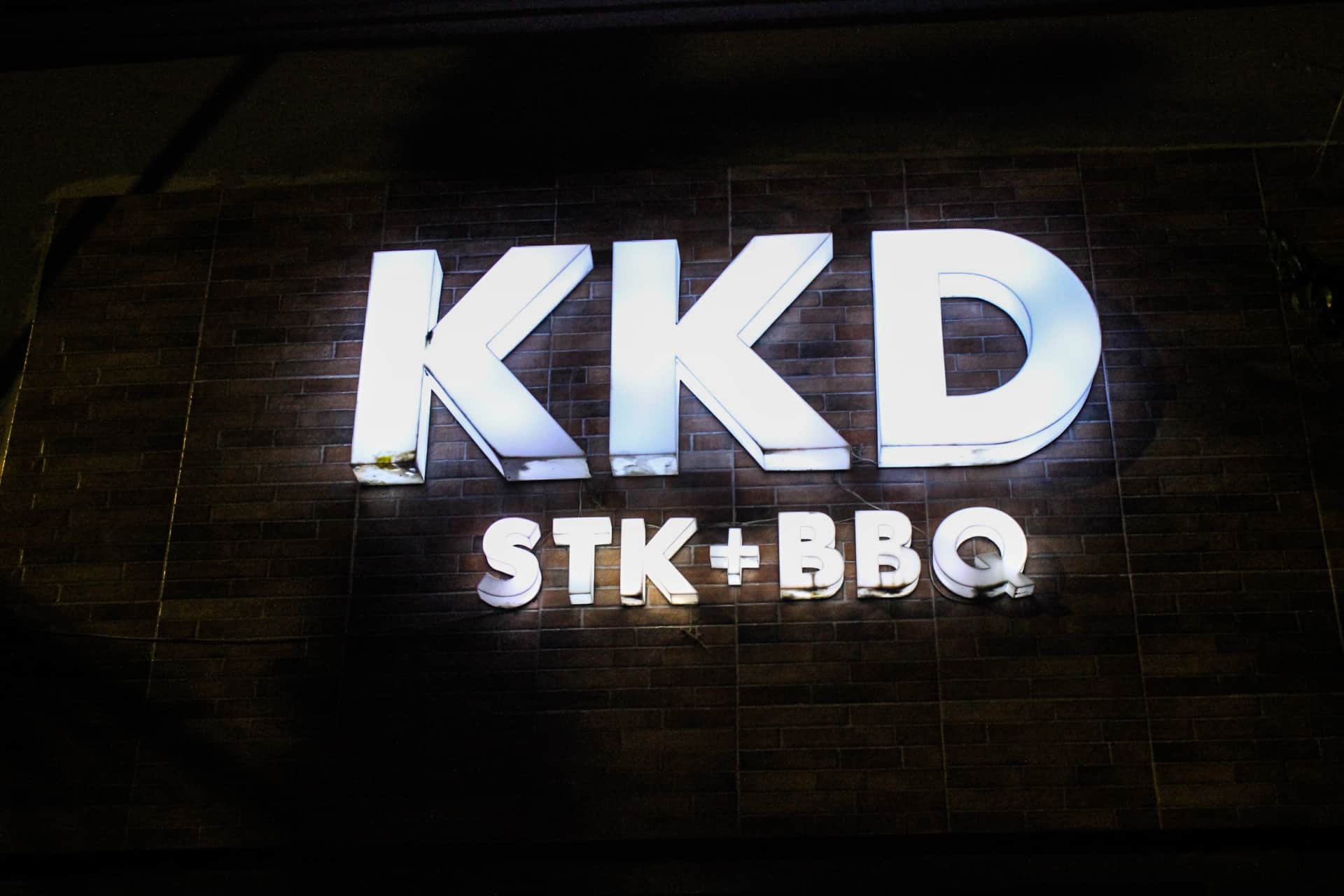 Tasty food. Cheap prices. Excellent service. KKD STK+BBQ is surprisingly a
wonderful place to eat, drink, chill, and date. No better or more clever words to describe this must-try and this new favorite resto situated along M.J. Cuenco, Cebu City. Oh, that's a spoiler. Read on.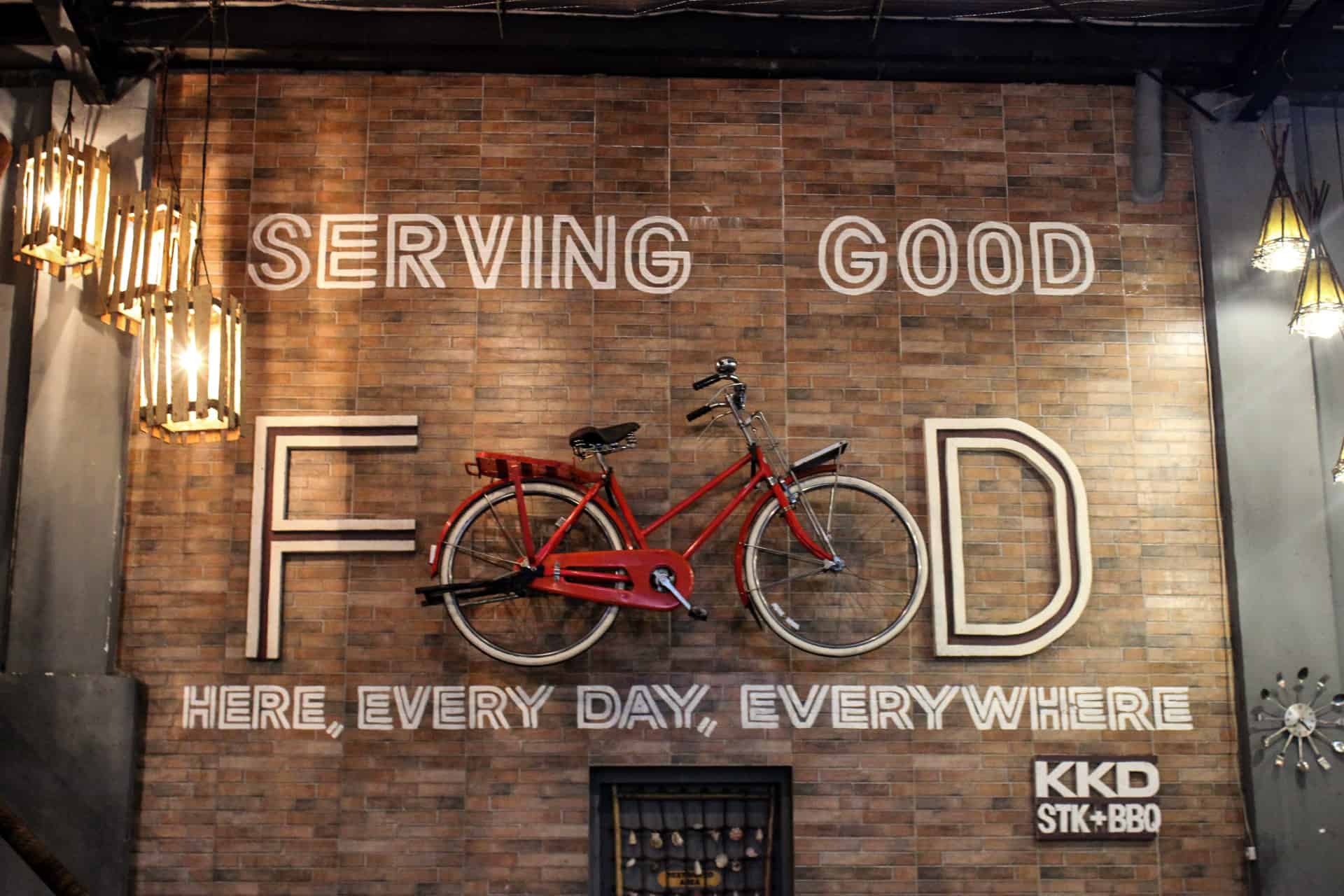 Here are five (5) things you need to know about KKD+STK BBQ.
1. Authentic Filipino Food
Familiar with SuTuKil or STK? STK stands for Sugba (grill), Tuwa (soup), Kilaw (raw). And KKD STK+BBQ has a lot more to offer, serving a variety of Filipino dishes enough to satisfy your craving appetite. Familiar names but the taste is surely not to undermine. You must try the bestselling Pochero, and the sweetened barbeque, the extra Crispy Pata and the better-than-hamonada-tasting Patatim. Or just craving for some Larang, Balbacua or some roasted Manok Bisaya? KKD got you covered! And the way the food served is very comfortable and wonderful (find out in number 4).
Don't tell me you had enough Filipino food in your entire life? There must be something wrong with you. We can't get enough, we can only eat more. That's what KKD STK+BBQ promised to give "Good Filipino Food".
Food Rating: 4.5 out of 5
2. Cheap price
Imagine eating your hearts out and not worrying about the price? KKD STK+BBQ offers one of the cheapest authentic Filipino food in town. Every serving with a price range from P100-140 is enough to feed the entire gang of 2-4 people. The more you order, the cheaper it gets. Why? Because it's Filipino food! We always love to eat with family and friends, the reason every serving in KKD STK+BBQ isn't for one person alone. Unless you are that hungry, indulge yourself, but you cannot find solo tables anywhere and it will be too much to take in but still get away with an affordable price.
KKD STK+BBQ Menu:
Price Rating: 4.5 out of 5
3. The Perfect Resto for All Your Needs
The fanciest combination of words I could conceive to describe the place and pretty sure it's not enough. The resto is situated M.J. Cuenco, Cebu City just a walk away from Magellan's Cross, Plaza Independecia or Cathedral and more famous landmarks. It is located just right across Malacanang sa Sugbo, in the heart of the Queen City of the South.
Whether you are in the city or not, KKD STK+BBQ is a must-visit restaurant not only because of its accessible location but also because it's a perfect place to DINE, DATE, DRINK and CHILL. Whichever you feel like, KKD STK+BBQ will be a comfort resto for you.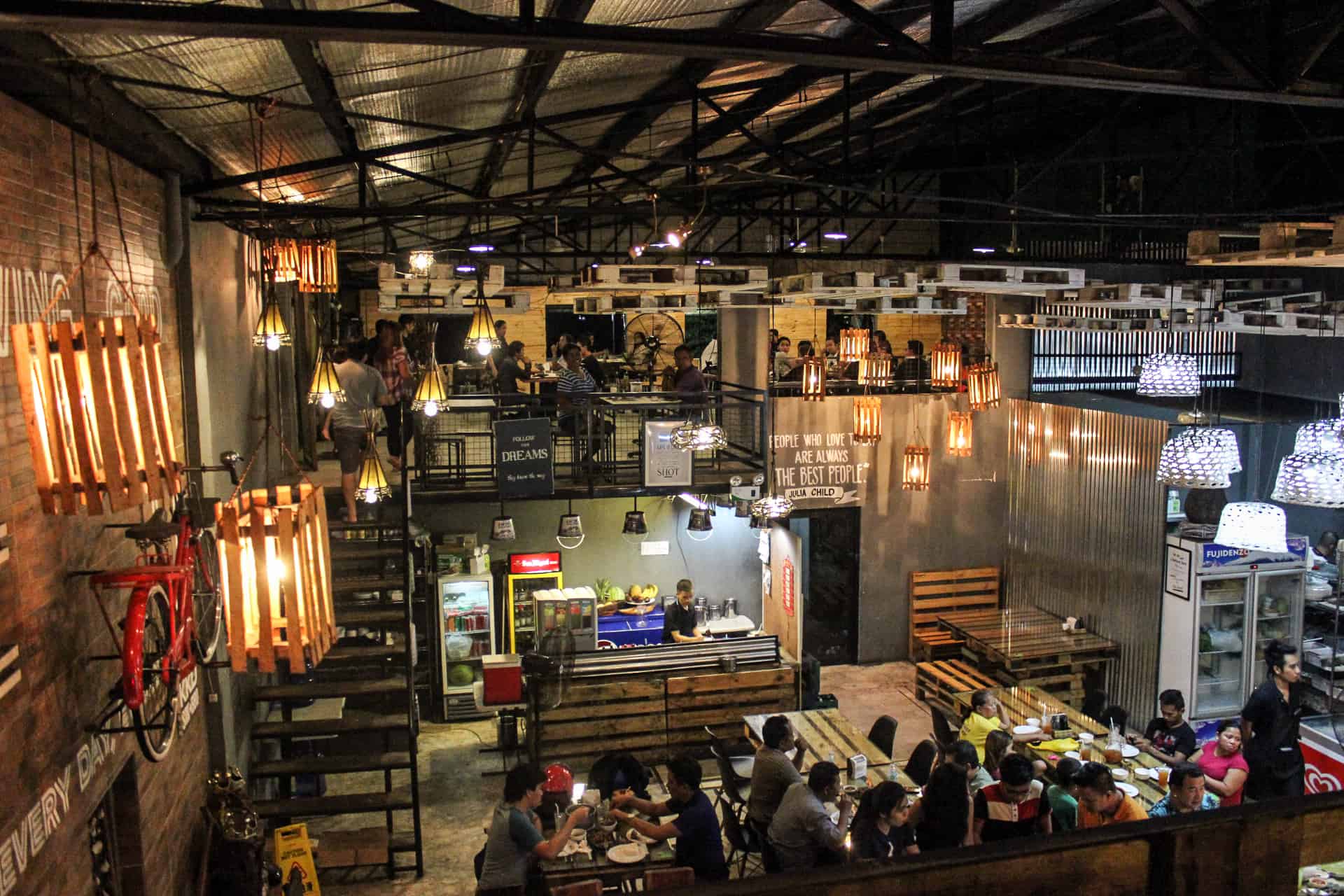 a. DINE: Lasting impressions – Surprised with the intricately-decorated-industrially-designed spacy dining area of the restaurant. The resto is decorated with luxurious chandeliers and precious adornments at first look! Sooner you'll realize that those are common industrial things like baskets, block of woods, or buckets that we're just ingeniously put up. But don't mistake it, the restaurant's overall look is elegant, people will wonder how they achieved that look. Curious? See it for yourself.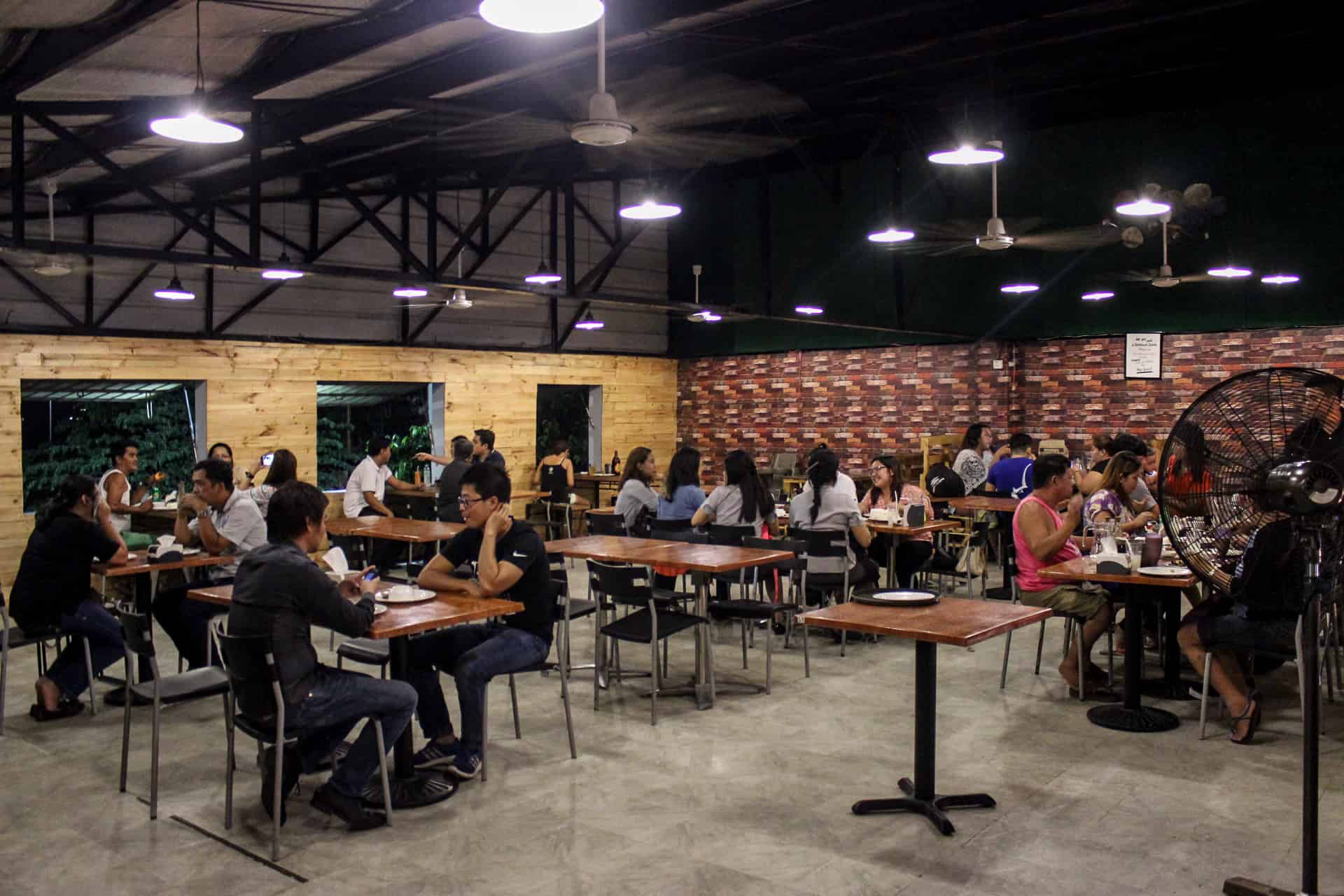 b. DATE: Partner's a foodie? Satisfy his/her cravings at KKD+STK while you also satisfy yourself watching him/her enjoying the food. But if you think that your partner isn't a food enthusiast? Well, you are wrong. We all are. You heard of the saying "The way to a man's heart is through the stomach?" Enjoy the overlooking sea view by the Mezanine or from the Veranda.
c. DRINK & CHILL: Drink with buddies or just chill? Or drink and chill? Whichever suits you, chill by the sea with a live band on background(every night!) at KKD+STK. Up for beers or for shakes? We honestly don't care as long as you enjoy the breezy night vibes.
4. Feel-at-Home
Who doesn't want to feel at home? With a number of crews and cooks, expect a quick and convenient service from the restaurant with a waiting time of 15-20 mins. PLUS, your food to be served in inato-style and the mini-caldero (some of the dishes especially those with soups) on your table. It's not as barbaric as it may sound but who couldn't appreciate eating with the home vibes and a beautiful plating in your table? No one would even mind you eating with bare hands, we only ask that you keep your feet not higher than the table. *wheres the pun?*
Convenience Rating: 4 out of 5
5. Commendable Services
Aside from walk-in-and-dine, you may reserve your tables for friends, family and for your date.
• The restaurant is open for bookings and reservations whether in part or in full.
– Veranda or Mezanine or both: P300 per head with a minimum of 30 people.
– Entire Resto: P15,000 consumable
• You may also order from Zomato or Food Panda. Affordable and authentic Filipino food a few taps away.
Other information
• Seating capacity: >150
• Operating hours: 11AM to 12 AM, Mondays to Thursdays; 11AM to 2AM, Fridays to Sundays
• Contact information: (032) 231-6378 / 0917 700 0499 / Facebook Page
• Exact location: MJ Cuenco alongside opening road of South Road Properties (SRP), right across Malacanang sa Sugbo or Plaza Independencia.