Of desserts and confectioneries and mixtures of sweets Sugboanon's couldn't resist, halo-halo is our favorite. And while we may halo-halo and find halo-halo anywhere in the south (not King's Landing), have we found a competent contender in the north?
Oh yes, we did and we got more than what we expected. Back in Winterfell, I mean, in the north, they called it HALO-HALO CENTRAL. Here are the things that you need to know about this exceptional dessert parlor in Cebu.
It seems valid to say that Halo-Halo Central offers one of the best-tasting halo-halo in Cebu. And the criteria for this is QUALITY. And this not-so-new but secret dessert parlor has an edge when it comes to this.
Halo-halo isn't just a simple mixture of sweets. It is carefully selected and combined to achieve the desired halo-halo taste. The sweetness must be controlled and every ingredient must be made sure to complement each other's taste. And taste how wonderful the sweets converge in your buds. That's Halo-Halo Central for you! Delicate, refined, never-too-sweet, delicious and much more. Account that "much more" because there are more flavors to choose from.
Flavors to choose
Let me stop you right there if you are thinking of picking ingredients for your perfect dessert. At Halo-Halo Central, aside from the tasty traditional halo-halo, they are a variety of distinct flavors to choose from. You may say "I mean it's halo-halo, it's a mixture of lots of sweets, how would you make different flavors out from that?"
I doubt if there is a Sugboanon alive who never had tasted a single halo-halo in his entire life. If you had tasted one, then you sure have tasted the typical halo-halo taste. Take note of "typical". For some, they have eaten a lot and more halo-halo would just bore their taste buds. If you are one of those enthusiasts, then these flavors from Halo-Halo Central must be your next stop.
Sorry, I got carried away. The flavors, right?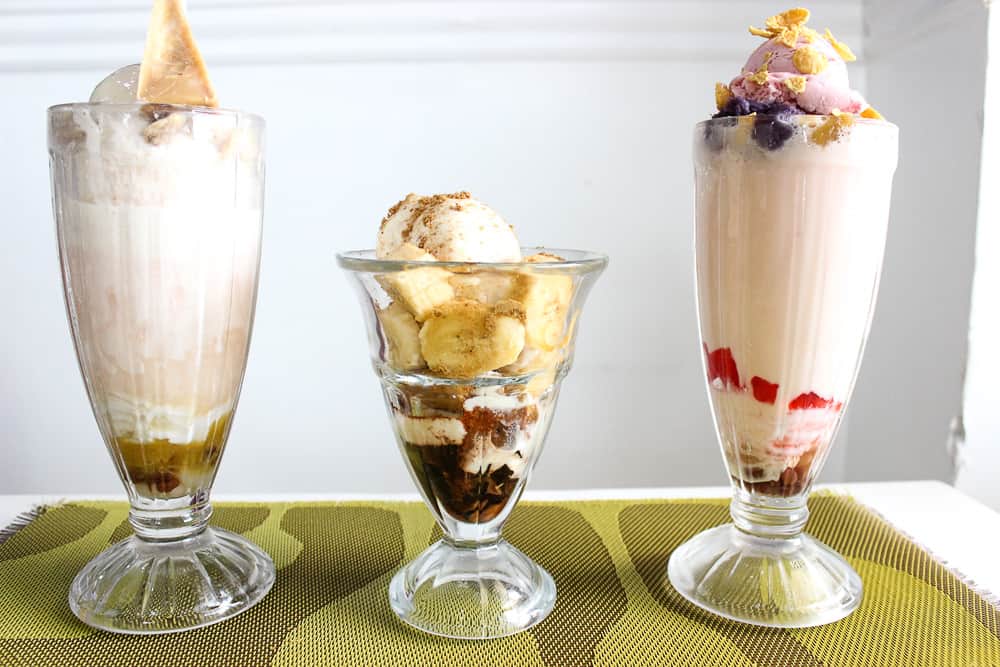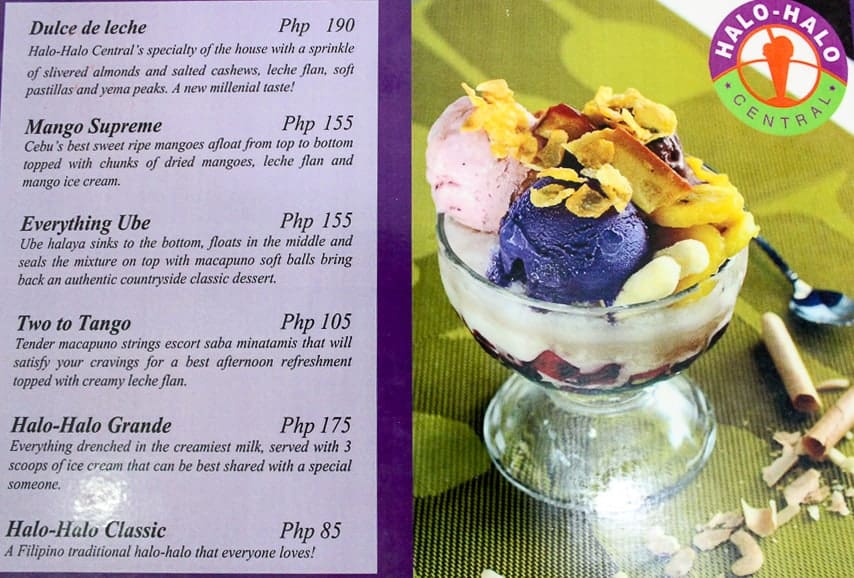 Aside from our maka-Pilipinong at paboritong halo-halo and all the flavor Halo-Halo Central has to offer, there is much more that you need to try out -the Parfaits. We have no bisaya term for it but it is as delicious as it sounds. And for your pride's sake, it is read as /pärˈfā/ or "par-fey". Here are your Parfait choices:
If you will come for the halo-halo, then much more come for this. Don't leave home empty pocketed because this is something you shouldn't miss.
Want more?
Yes, there's more! Halo-Halo Central also serves meals, finger food, and drinks all-day round. Satisfy the demands of your tummy and don't hold back.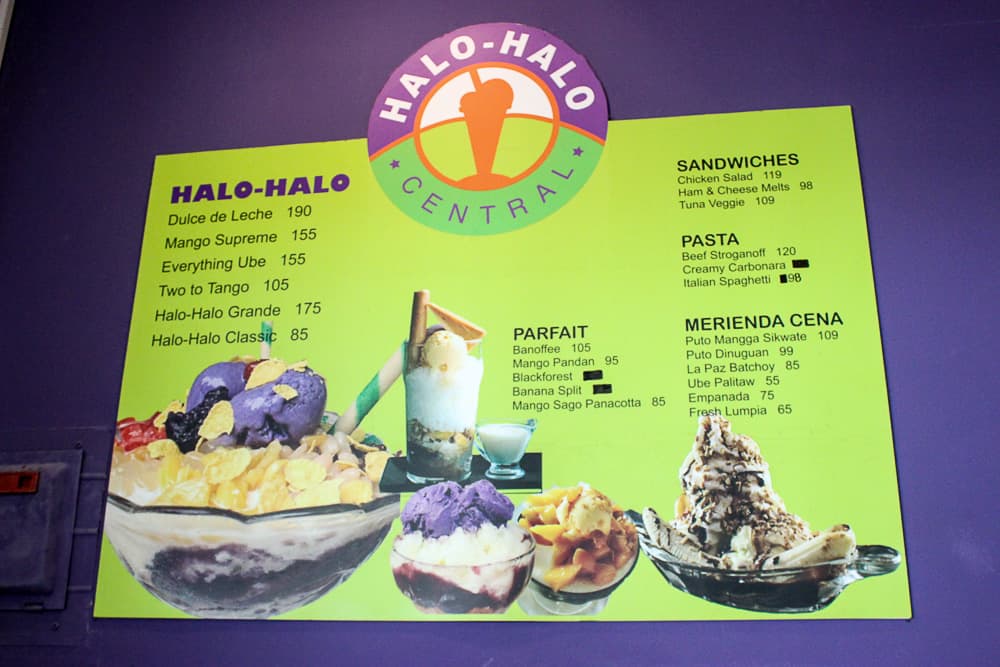 Complete menu:
While there is almost an infinite amount of words you can choose to describe Halo-Halo Central, one phrase stands out among others "THE BEST IN THE NORTH!". No more words, let your tongue justify my claims.
Other information
• Exact location: 2/F Talamban Times Square, Talamban, Cebu City (just right across Talamban National High School, near Talamban Gymnasium)
• Seating Capacity: up to 25pax (accepts exclusive reservations)
• Operating hours: 12PM to 9PM
• Contact details: 0977 104 9499 / Facebook Page
• HOW TO GET THERE?
– JEEPNEY: Ride a 13C jeepney going to Banilad/Talamban from Ayala Center Cebu near PAG-IBIG Building or Security Bank. Inform the driver to drop you off at Talamban Time Square across Talamban National High School.
– UBER/GRAB/TAXI: Estimated fare cost from Ayala Center Cebu is P130 (good for 4pax). Talamban Time Square is relatively popular in the area. If the driver is not familiar, the place can be searched on Waze or Google Maps.