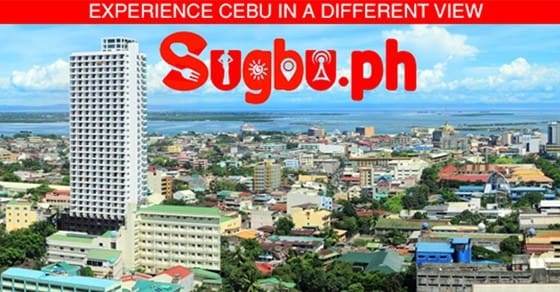 It was love at first sight, that was the first thing that pops out my mind. I've been to different places, yet none of them made me feel this way. I guess this is my favorite one besides my hometown, and this has been my Neverland where everything I got and I've done was a precious one, a luxurious jewel, and a treasure where it belongs only into my memory box, the happiness, excitement, and heart-pounding experiences could only stay in a photograph. Sometimes, It may not seem to be exactly as we thought it would be, but the place itself will surely gives you more than what you've expected, no more pixiedust needed. The one and only title holder of the "Queen City of the South", Cebu.
Located 10 degrees 17 minutes north latitude and 123 degrees 54 minutes east longhitude, Southern Philippines, Central Visayas with 3 independent cities, 6 component cities, 44 municipalities, and 1,066 barangays. Explore and Experience Cebu.
From the highest point of the mountain peak to the deepest of the ocean, from the sun that rises at the east that flabbergast our mind to the sun that sets at the west that make us fall in love and to the dazzling stars and shooting stars at the dark night uphill. From the delicacies that serves as Cebu's trademark, the Otap, Dried Mangoes, Mangoes, Sweet Corn, Lechon, Tuslob Buwa, up to the style of eating the Boodle fight. From the ravishing white fine sand to the shore full of peculiar sea shells, and to the clean and clear shades of blue sea water to the astonishing natural curtain waterfalls, and up to the beaches, resorts and mountains of North to South part of Cebu.
The Sinulog Festival that made the Cebu Tourist arrivals rose up to 9% on 2015, and the high- rising buildings and hotels that attract not only tourists *but also investors that surely boost up the economic growth and gives more job oppotunity to cebuanos and to filipinos.
Experience Cebu in so many different ways. Be amaze of the local tourist attractions, and be the one to discover and experience new destinations, be the bridge that can encourage people to experience how fun Cebu is, and how fun the Philippines is. Be brave enough to be a traveler of our own land. Be smart enough to induce "Pagmamahal sa sariling bayan". Be wise enough to be an advocate for the improvement of our tourism. Choose Philippines and Experience Cebu. Be a proud Tatak Bisaya, Tatak Cebuano, Ato ni bai!