Itching to buy a high-end phone but limited with resources? I think that is not a problem. Well, not anymore! The solution? Think local. Not the local "second rate copycat" that you are probably thinking right now. But the local first class, industry-standard smartphone. It's a big necessity to redefine that word but it's a bigger necessity for you to know that we have the phone that you need, the quality that you deserve, the price you can afford, in the country that you really love! Without stalling you for long, here is it Top Local Phones 2016.
CHERRY MOBILE M1
Specs:
Dual SIM, 4G LTE/3G/EDGE/GPRS
5" FHD IPS LCD display
Full HD 1080 x 1920 Pixels, 401 ppi
2.5GHz Mediatek Helio X20
4GB RAM; 32GB internal storage
8-megapixel front-facing camera
21-megapixel PDAF rear camera
Fingerprint security scanner
3600mAh battery
Suggested retail price: PHP 11,999
"Perfect Balance of Balance and Performance", its manufacturer described M1. Well I say, this is the best phone loaded with the best specs yet from a local brand. It runs on a game-changer deca-core processor with Mediateks Helio X20. Remember how excited we were when the first octa-core-powered phone was released in the country? It's Deca-core now and it is one to be expected to be the best and the smoothest in the market. Its 21MP Sony IMX230 rear camera operates on par with a DSLR, and can focus in a couple of milliseconds thanks to its phase detection/AF (PDAF) which most mobile cameras do not have.
The 8MP with LED flash front camera quality is more than enough for selfies. The newly implemented touch type fingerprint scanner is also notable as its one of first in the country. Much more to stress is its super-fast charging capability which could charge up the titan 3600mAh battery in just 90 mins. For only 11,999php, you could enjoy the best specs in the most convenient way for your pocket.
Some people say that the M1 is overhyped and is overpriced. I say, this is the most budget-wise high-end phone we could get. I do not have the luxury to give a detailed contrast about M1 vs Samsung S7 edge vs iPhone 7. Find out for yourself what's overrated and which is overpriced. Rest assured, this one's the best the local market could offer in specs and price alike.
➕Fingerprint scanner
➕Fast-charging (1hour and 15mins) USB Type-C
➕High-end processor for best performance
➕Android OS – Marshmallow
➖non-expandable memory
➖non-removable battery
STARMOBILE KNIGHT SPECTRA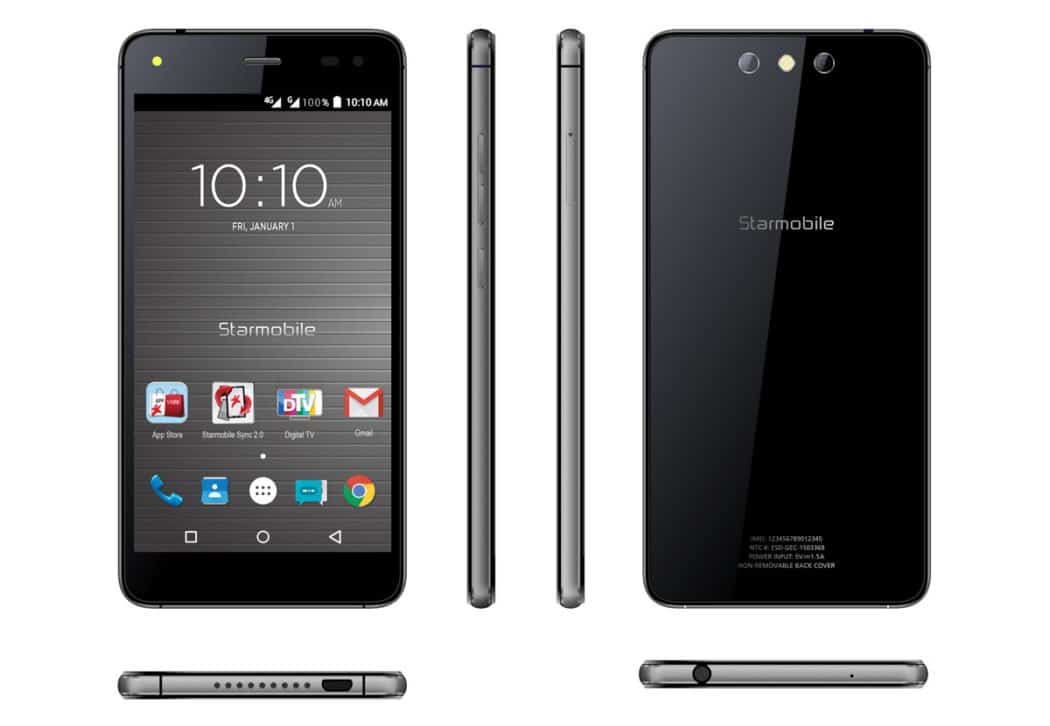 Specs:
Dual SIM, 4G LTE/3G/EDGE/GPRS
5.5" FHD AMOLED display
Full HD 1080 x 1920 Pixels, 401 ppi
1.5GHz Qualcomm Snapdragon 615
3GB RAM; 32GB internal storage
8-megapixel front-facing camera
13.0 + 2.0 Megapixel Dual Rear Camera with Re-focus
3500mAh battery
Suggested retail price: PHP 14,990
"A gorgeous physique and superior performance" — that's how I can boldly describe Knight Spectra. Knight Spectra is so far the best among the Knight series. It is wrapped in a stunning metal chassis with rounded and chamfered edges. Gorgeous, chic, well-designed unibody phone with an excellent build.
Other than the looks, its Dual Rear camera is a real thing. It is the first local phone to sport a 13MP + 2MP Dual Rear camera with Super Refocus. Its rear camera features a Chroma Flash – which produces beyond excellent photos even in low-light conditions.
What's more is that it is also an ISBT and DVB Digital TV phone with over 10 free channels available. For those who are into TV shows and for all of us who need to hear the news, Spectra could really come handy. And as an added feature, you could record real-time TV shows at your preference. Watching TV, capturing photos, watching movies is made even better with its 5.5 inch AMOLED Full HD display.
Top performance, high-tech camera, long battery life, and ultimate chic smartphone. No need to ask for anything else, this one might be the smartphone you ever wanted.
➕Handy DTV phone
➕Game changer Dual Camera Technology
➕Vivid, crisp and sharp display
➕Excellent build and design
➖non-removable battery
➖High Price
CHERRY MOBILE FLARE SELFIE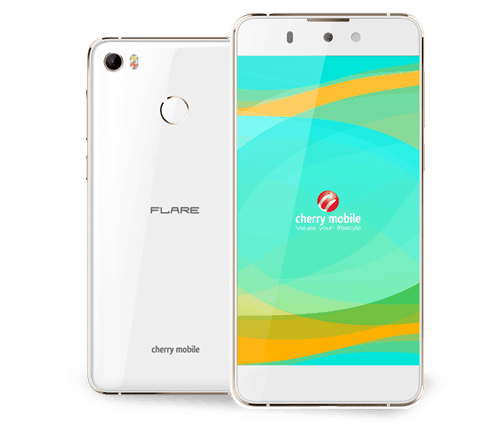 Specs:
Dual SIM, 4G LTE/3G/EDGE/GPRS
5 HD IPS LCD display
Full HD 720 x 1280 Pixels, 294 ppi
1.3GHz  Octacore Mediatek MT6753
3GB RAM; 16GB internal storage
16-megapixel AF BSI front-facing camera
16-megapixel BSI rear camera
3000mAh battery
Suggested retail price: PHP 7,999
We love our phones not just of how blazingly fast it is, but also of how amazing its camera is. Putting Flare Selfie on the line, it abides by the name it is called. This smartphone just couldn't help being included in the list. A premium camera phone in a premium look that undeniably feels premium on your hands. The highlights of Flare Selfie is its pair of 16MP autofocus cameras. Yes you heard it right, 16MP autofocus front and rear cameras. Now you can take capture those awesome landscapes and get superior quality selfies.
Flare Selfie is wrapped in a metallic unibody design. One might mistake it as an iPhone, viewing from the sides. It is simply gorgeous. More than just a camera phone, Flare Selfie is also built for performances. Powered by Mediatek MT6753, with 3GB of RAM. There will be so much you can do with this budget-friendly high-end SoC. It can  run graphic-hungry games smoothly with zero to few frame drops, also thanks to its Mali-T720 GPU. With a 3000mAH battery, you can surely do more.
➕Turbo Download functionality
➕Superior Front facing camera
➕Vivid, crisp and sharp display
➕Battery longevity
➕Fingerprint Scanner
➖non-removable battery
FIREFLY MOBILE AURA ENVY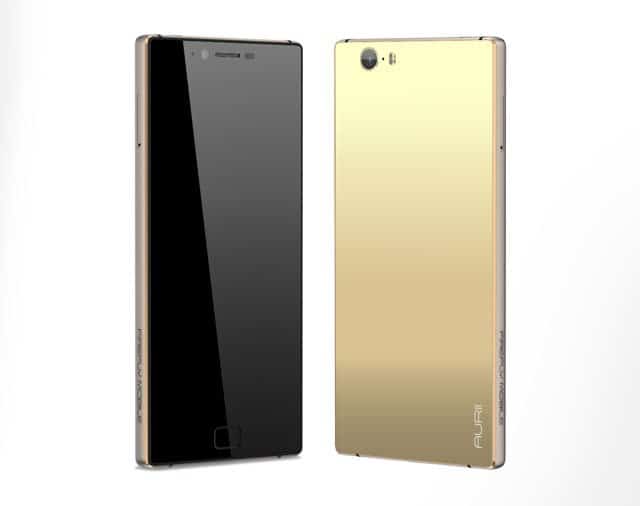 Specs:
Dual SIM, 4G LTE/3G/EDGE/GPRS
5.5″ FHD OGS IPS LCD with Gorilla Glass 3
Full HD 1080 x 1920 Pixels, 401 ppi
1.3GHz  Octacore Mediatek MT6753
8-megapixel front-facing camera
13-megapixel AF with dual tone flash
3480mAh Li-Po
Suggested retail price: PHP 6,999 / PHP 7,999
Get impressed with Aura Envy's stunning design and build. It is wrapped in Aluminum and Gorilla Glass all throughout. With volume rockers and a dedicated camera button and a unibody design. It's a premium feel and a familiar feeling for some(especially those with Xperia devices). You can also choose from two colour variants -Silver or Gold.
Aura Envy sports a 13MP Sony IMX214 Exmor RS rear camera sensor and for surprisingly vivid photos and a dual tone flash for natural-coloured  shots even in dark and low-light environment. Its 8MP front camera is a SONY IMX219 sensor. Both camera feature ultra-wide angle lenses which gives it an edge over others.
It also comes with  a Mediatek MT6753 chipset and true octa-core processor so you can play hard and do many things. Aura Envy comes in two variants – a 2GB RAM/16GB internal storage and a 3GB RAM/32GB internal storage. Both have the same camera, same processor and the same premium feel. You can choose from either depending on your memory need. The two variants are also priced slightly different. Given the choice of SoC, it comes Android Marshmallow and a ceramic-coated fingerprint scanner. It surely is a beautiful phone stuffed with great things.
➕Fast Charging Li-Po
➕Smart Audio, Amplifier chipset
➕Excellent and Firm Metal+Glass Build(➖but smudge-magnet)
➕budget-friendly
➖non-removable battery
MYPHONE My36
Specs:
Dual SIM, 4G LTE/3G/EDGE/GPRS
5.2″ HD IPS LCD with Gorilla Glass 3
Full HD 1080 x 1920 Pixels, 424 ppi
1.3GHz  Octacore Mediatek MT6753
5-megapixel front-facing camera
13-megapixel PDAF Samsung rear camera
2900mAh battery
Suggested retail price: PHP 7,999
Simple. Venerable. Premium. Do not be deceived by its almost generic-sounding name. My36 is one capable phone qualified for the top heap. Let's start from the design. My 36's slightly curved and sleek design sure is appealing with a glossy glass furnish and a nonslip texture. The metallic edges provides a sturdy and firm feel. It will surely give a premium and comfortable feeling.
Though it comes with only a 13MP main camera, it is yet very outstanding in its work. The 13MP camera has a phase detection/AF(PDAF) which could focus almost in an instant. It is indeed an Samsung camera sensor, so you can expect  much from it. Moreover it's 5MP non-interpolated front camera works well for selfies.
My36 is also noted by its performance. With Mediatek MT6753 chipset and true octa-core processor, it does its thing quite magically and smoothly in an ample amount of RAM with so much to spare for other applications, even for heavy games. It comes with a 16GB internal storage which is expandable up to 64GB via the microSD/sim slot. Thanks to its 4G LTE functionality, you can browse and stream up to 150mbps. Blazing speeds, huh.
➕Nonslip premium design
➕Sharp Screen, Excellent Display
➕budget-friendly
➖non-removable battery
---
There are a lot of well-known smartphones brands around the corner and only a few local brands offering the same or better specifications but seemingly unnoticed. Some are fancy, some are savvy, some are careless and some are very blessed to have known that local smartphones par with the international ones.
I do not take your freedom to choose, but I know you want to make tipid. So what else are you making a fuss right there? Go gather all the coins. To the mall we go.