If you were given the privilege to travel outside the Philippines, where would it be? For sure, South Korea is part of your top list. With its interesting culture and beautiful attractions, who doesn't even want to go to Korea? You don't even have to worry about the hefty fare. Thanks to AirAsia, you can now travel directly to Korea (from Cebu) at an amazingly affordable roundtrip airfare!
Everland (Gyeonggi-do)
Everland is basically Korea's Disneyland. The amusement park is divided into five sections: Global Fair, Zoo-Topia, European Adventure, Magic Land and American Adventure. And much like it's Disneyland counterpart, there's a slew of roller coasters, drops, and rides to go on. In the summer season, live DJs and singers often come out for an Everland concert.
Halla Mountain (Jeju)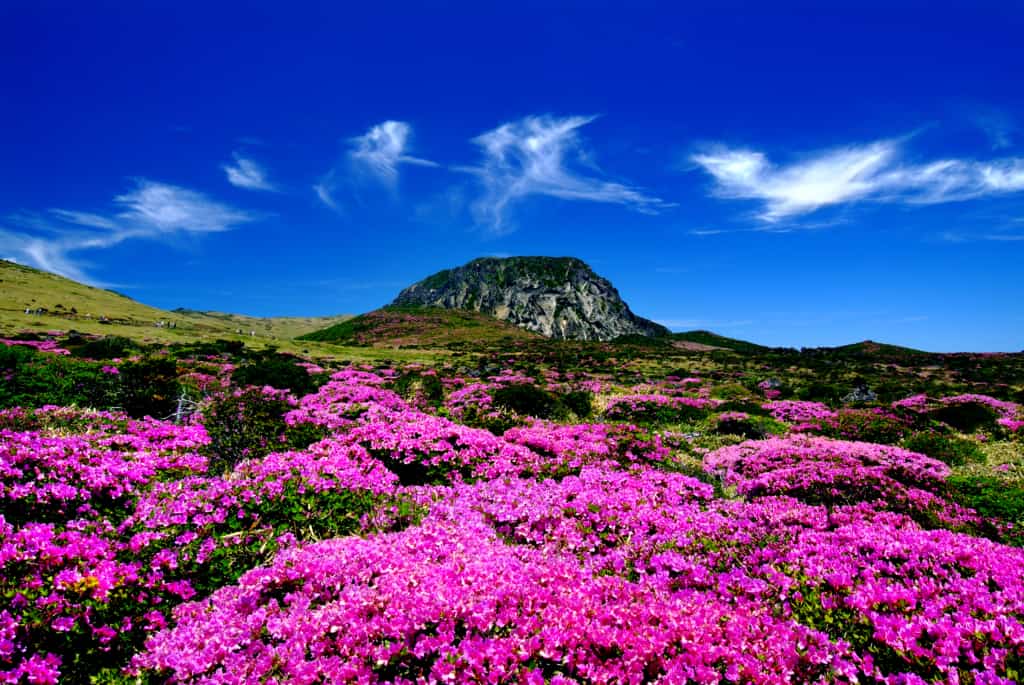 Jeju is a beautiful place to visit, especially during the summer. One of places to visit is Halla Mountain, the highest mountain in Korea. It has many hiking trails and are less than 10 km long.
Haeundae Beach (Busan)
Sure, the Philippines is rich in beautiful beaches. But if you're eager to experience other beaches outside the country, then the Haeundae Beach in Busan is worth the visit. While Busan does have more beaches than just Haeundae, this beach has a fun, vibrant, crazy feel during the hot, summer months. The Haeundae area, with its bars, aquarium, and hotels, are awesome as well.
Gyeongbokgung Palace (Seoul)
Discover Korea's old palace architecture during this 3-hour walking tour of Seoul, which also includes stops at the National Folk Museum of Korea and Bukchon Hanok Village. A knowledgeable local guide will introduce you to traditional and contemporary principles of Korean design through architecture, culture and art. Learn how these aesthetics are used in both Korean palace architecture and common houses as well.
N Seoul Tower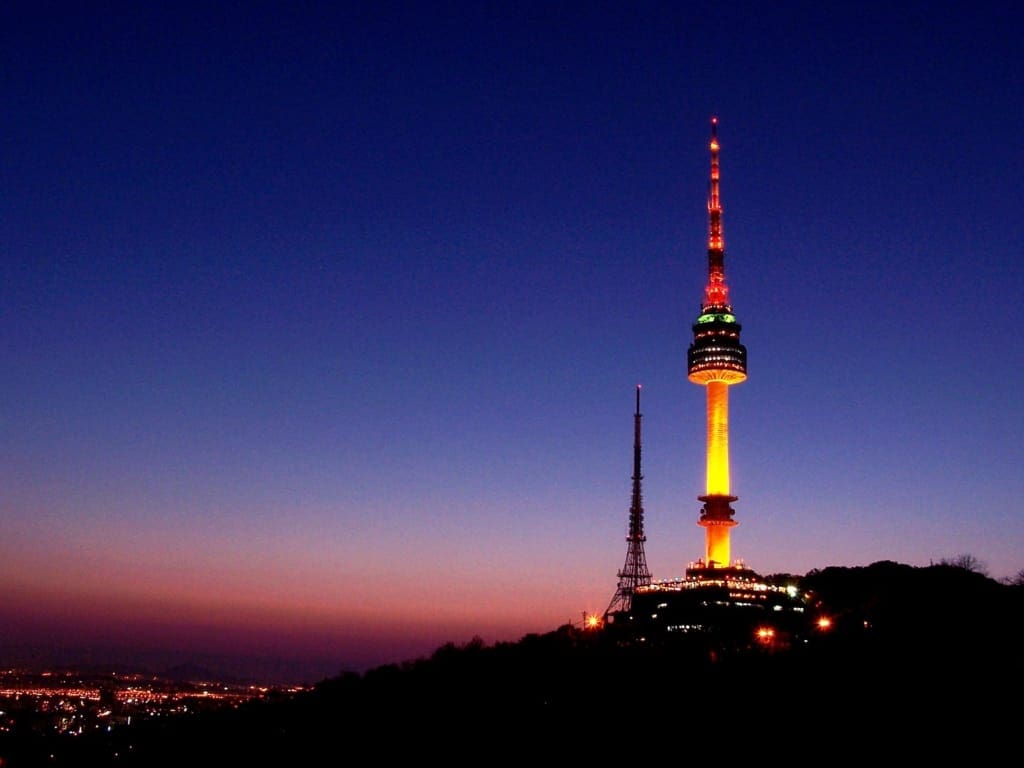 Built on a 262 meter peak in Namsan Park, the tower reaches to 480 meters above sea level. When the weather and pollution levels cooperate, visiting the observation tower (370 meters above sea level) allows you to view the entire city and surrounding areas. N Seoul tower offers some of the most breathtaking views of Seoul. It's breathtaking to watch the city light up at night as the sun sets. It's highly recommended visiting later in the day so you can witness the sunset. There is a restaurant in the tower that offers dinner as well as snack and coffee counters.
The War Memorial of Korea (Seoul)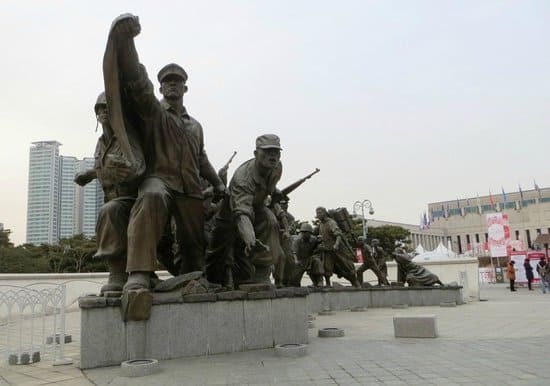 Poignant exhibits, war memorabilia, art works, and military equipment make this a perfect place to learn about Korea's history of war, most notably with North Korea. Both adults and kids will enjoy the display of actual tanks and airplanes. And the viewing is for FREE!
Lotte World Adventure & Magic Island (Seoul)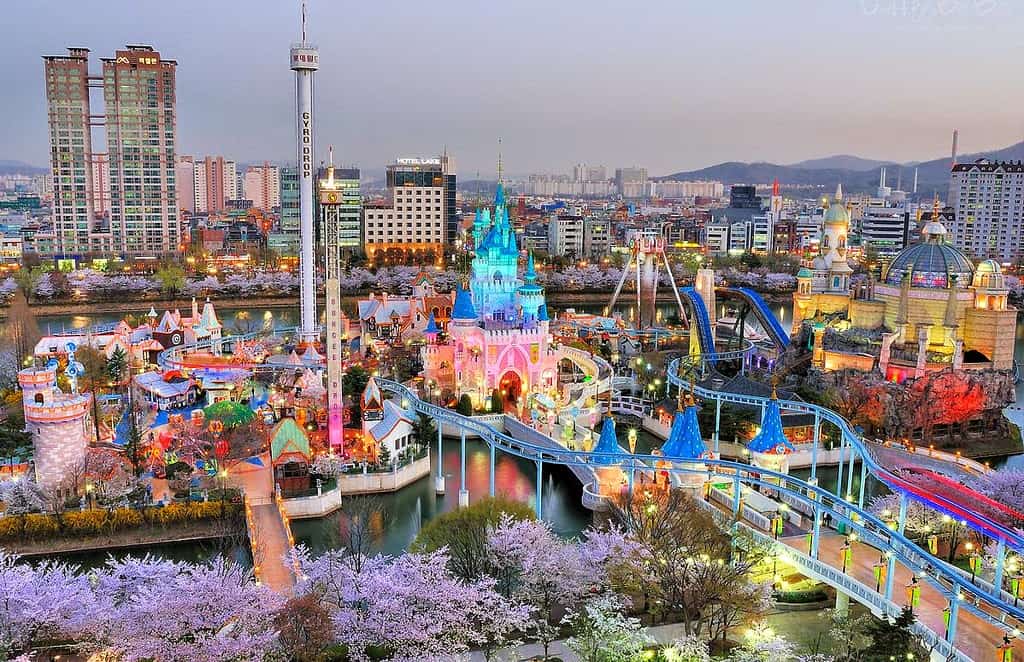 Unleash the kid in you! This colossal theme park contains adventure and thrill rides, bungee jump, swimming pools, a haunted house, restaurants and a hotel.
Bukhansan National Park (Seoul)
One of the most popular pastimes in Seoul is hiking and this stunning national park just outside the city is a local favorite. Aside from a variety of hiking trails for every skill level, you'll also see lots of flora and fauna, temples and ancient fortresses.
Gwang-An Bridge (Busan)
Also known as the Diamond Bridge, this two-story bridge connects Suyeong-gu and Haeundae-gu and offers an astonishing view of mountains, sandy beaches, hills and city lights. Kwang-An Bridge is not for pedestrians, but anyone can enjoy the spectacular night view of the bridge from afar; its state-of-the-art lighting system allows an exterior lighting of over 100,000 colors.
Boryeong Mud Festival (Boryeong)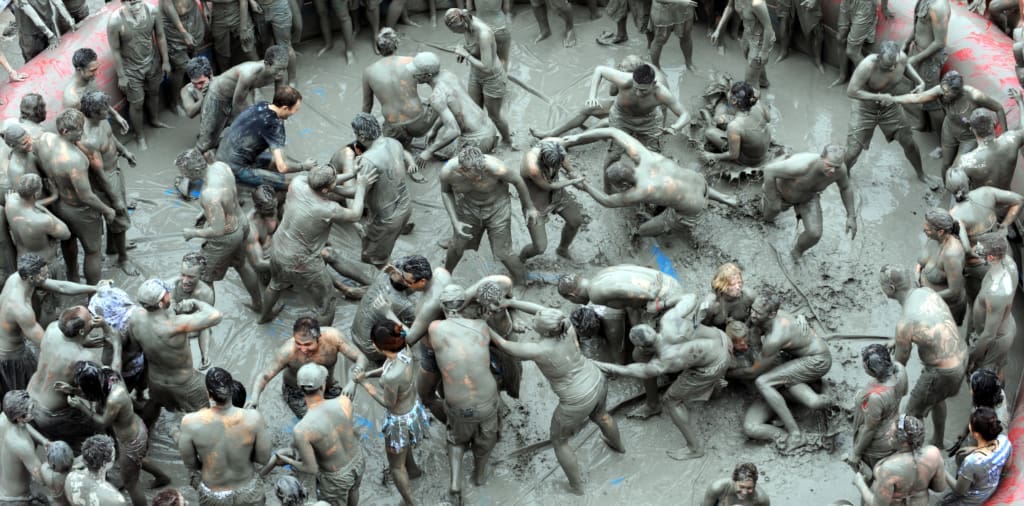 It's not exactly a place, but a very interesting event that every tourist should witness. The event that brings out probably the most international attendees, the Boryeong Mud Festival is all about playing with mud. Mud wrestling, mud sliding, and mud swimming are all fair game at the event. You can even get a mud message, if wrestling with your fellow attendee isn't your cup of tea. During all these mud festivities, music can be heard in the background, while fireworks are shot later at night. It usually happens mid-July for 10 days.
---
AirAsia encourages all kinds of travelers to not only visit popular tourist attractions in Korea but to discover new places where they can go to this summer. AirAsia will take you there!
PROMO ALERT:
How to get a Korean visa?
Check out our guide here: sugbo.ph/2016/how-to-get-a-korean-visa-in-cebu
AirAsia takes you to places you want to go at an affordable price and with excellent customer service. Visit AirAsia's website at airasia.com and Facebook Page facebook.com/AirAsiaPhilippines.
Photos from the wires. We don't own the photos used in this article. All photo credits go to the rightful owners.