I have been such a douche for having these photos in my lappy for quite a long time. Promising to post this the other week, then last week, then now. I'm such a procrastinator, I only post once I see the deadliest deadline in my planner. In this post though, you'll be seeing SUMMER inspired outfits since it's SUUMMER! Hooray! I wouldn't want to keep you waiting, keep scrolling and have you own way for your summer.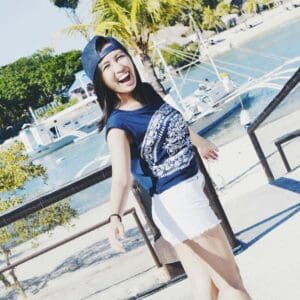 1
She's been consistent, huh? Well, I bet you wouldn't want to even dare contest. She's such a joy in this photo. Well, you need not to wear bikinis to look good for summer, I believe. Right,
Frances Paulette?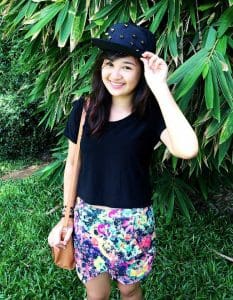 2
"Hello everyone!"
It's her again,
Janine Ella Anongos
. Such a feminine girl in a snapback. Isn't she cool? Well, summer for her is mixing her floral origami shorts with a black blouse and a snapback. This girl will surely have a great summer this year.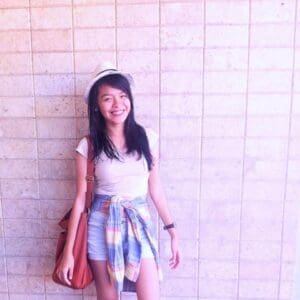 3
After her first feature last post, she's here again. Yes,
Gleselle Cruz
! That fedora hat plus a white cropped top, that shorts, with that jacket on her waist, and her brown bag. Well, it's summer.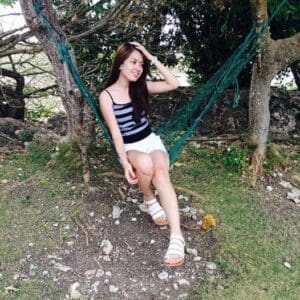 4
First time but, she deserves this spot.
Jassenie Mangaron
in her summer inspired outfit. Well, you need not to wear fancy summer dresses to feel summery. You can pose candidly in a hammock and you're good to go. Hahajk. I just love how everything complemented her body. I'm sure our dear readers would wish to see more of you Jas! More OOTD's please?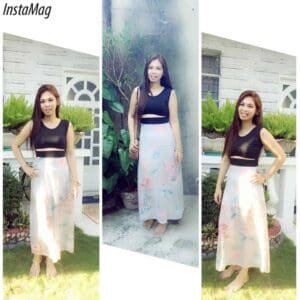 5
Another consistent girl. Huehue. Well, I said "need not to wear summer dresses to feel summery" but,
Fetzie Veloso Cinco
is indeed so summery. Just look at how classy she looks in her summer dress. Well, can't blame this mom of two for acing almost everything that she wear.
6
Believe it or not, after seeing this in my inbox, I really said to myself: "Mao ni summer." Haha! Though it's her first feature too, her OOTD is really meant for this post.
Jinky Superales Jaberina
deserves this spot too. More, Jinky!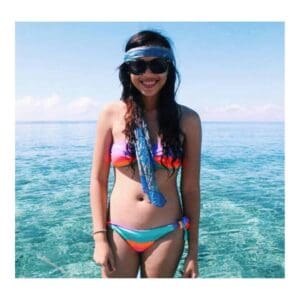 7
Sit straight. Close your mouth, your saliva's dripping. Hahajk. Have you been wondering why she just got featured NOW? Well, maybe because she's too hot and she's meant for summer? Huehue. I know, I know. Her colorful bikini suits her body. And yeah, she's
Michaella Fronteras
We need more OOTDs from you, Kai!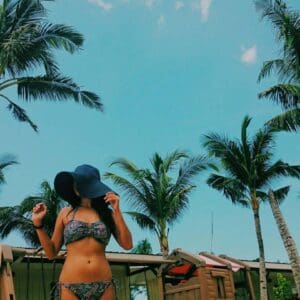 8
"If you have it, flaunt it."
Issa Perez
is again in the list. Such a great body in those bikinis. Wait! Don't forget the hat. And oh! Before I forget, "issaplease, why are you such a beaute?"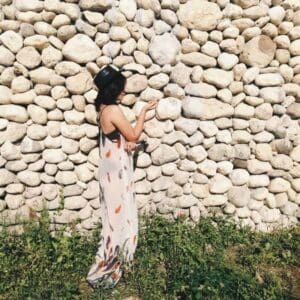 9
Last but is certainly not the least, the girl on the teaser,
Chara Maive Amor Gabiana.
Idk why but I just love this photo so much. Aside from the backdrop, I love the black bikini, the summer dress, the cap, and of course, the pose. Hahaha! Nice one, Pol. Hope to see more from you!
Wow! I didn't know I'd be able to still post this. Was it too much? Nah, I don't think so, right? They all deserve to be featured in this SUMMER post. I hope reading this article is worth your time. Also, I hope you'll be inspired by their photos and may soon post your OOTD with the hashtag #SugbuPH and #Sugbustagram. Hehe! Or, if you can, send it to [email protected] Thanks! Until next week!
☞
Up to 50% OFF on nearby hotels in Cebu.
IMPORTANT NOTE:
The rates, contact details and other information indicated in this post are accurate from the time of writing but may change without Sugbo.ph's notice. Should you know the updated information, please message us on
Facebook
.