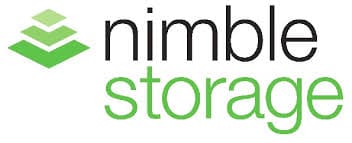 Be updated with the newest storage in Cebu – Nimble Storage.One of the fast growing economy in the country, Nimble announces its plan to expand its operations in Cebu.
Did you know that the Philippines is one of the first markets that Nimble Storage opened in ASEAN region? Nimble Storage started in Manila in November 2012 and has seen rapid growth in its customer adoption rate, and now they routed in Cebu to expand and share how their solutions help boost companies operation.
"When we thought about the best way to grow our business internationally, one of the early decisions Nimble Storage made was to pick markets that have high interest in adopting IT technologies," said Suresh Vasulevan, Chief Executive Officer of Nimble Storage.
The company considers the Phillipines as an aggresive adopter of Nimble technology because of growing business like IT product manufacturing, software development and business process outsourcing.
THE NIMBLE STORAGE ADAPTIVE FLASH PLATFORM
Nimble Storage has the only flash storage architechture that radically improves datacenter economics.Nimble's Adaptive Flash Platform enables IT to improve business agility (respond quickly to changing application), reduce risk (streamline data protection and application deployment) , enhance service(meet business SLAs), manage IT costs on scale suitable for enterprices (lower overall costs with multi-dimensional effeciency).
Why choose Adaptive Flash? Its simply because Adaptive Flash dynamically and intelligently adapts resources to unpredictable demands of enterprise application and with Nimble Adaptive Flash you can Improve Business Agility, Protect Data and Minimize Risk, Empower IT and Improve Service Levels, and Increase Operational Efficiency.
For more information about Nimble Storage, visit www.nimblestorage.com and follow on Twitter:@nimblestorage.