So it happened 6:03am today (March 19, 2015) when a weird Facebook notification pops out of my I-thought-was-dead phone. I was still dozy and I read many names on the noti and I said "Have I done something wrong to these people?"



After a while, "Oh wait……. this is some news –PRETTY GOOD NEWS."
[box type="shadow" align="" class="" width=""] And if you haven't heard of this yet (which I doubt because at this time you should already know it), and yes there you have it –Free Facebook. [/box]
The freebie is a revolutionary project of Facebook itself dubbed as Internet.org. Internet.org offers free but partial access to relevant websites and services. Smart, Sun and Talk 'N Text had their first touch on the freebie just yesterday (Wednesday, March 18, 2015) 4:26pm as posted by Smart Communications, Inc in addition to safezone.ph which was made available to public months ago.
Features
It's free. You heard that? It's free! But with a few limitations –no photos and videos. It works some kind of the same with the deceased 0.facebook.com but a lot nicer. The feature can be accessed right through your Facebook application and free.facebook.com on browsers. On the app, it looks like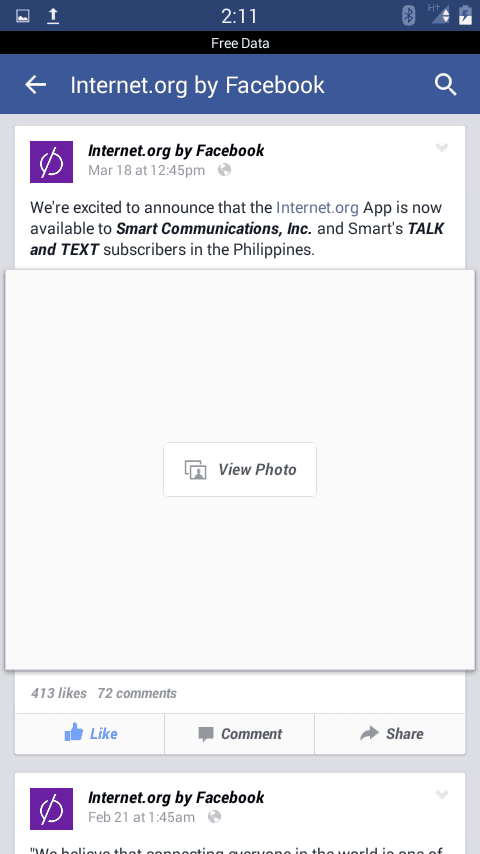 Profile thumbnails are loaded but no photos and videos. It's kind of sad but still good. The blur effect on photos looks great and intriguing. I wonder why it is the same in the app. I hate how that "Free Data" ruins the tinting of my statusbar but that's okay for now knowing that it's free.
Try clicking a photo and this is what you'll find. This suggests that Facebook is working closely with our Telco's. By the way I am a Sun subscriber and I'm not a network-ist (like racist haha).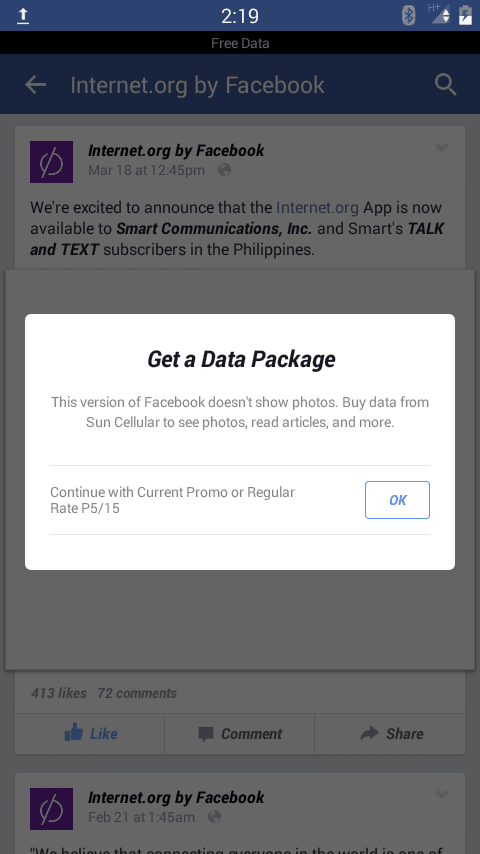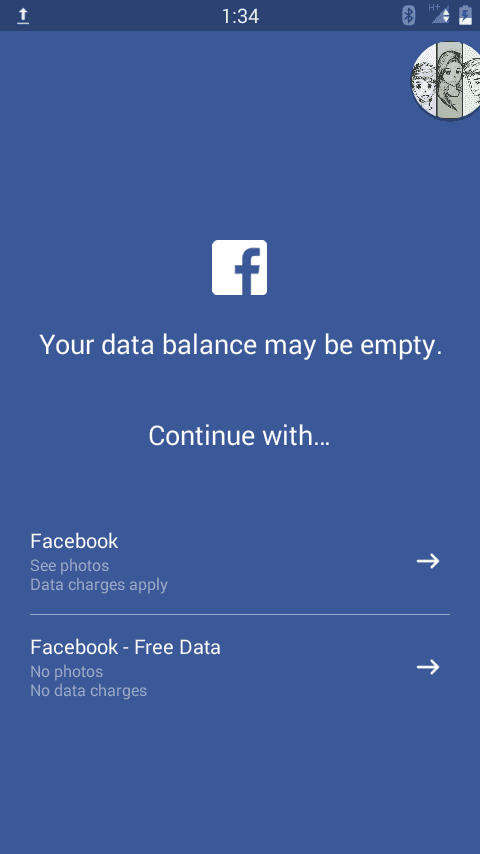 Cool and safe right? But this prompt can become a little embarrassing later on. Take note on the "safe", at least for our remaining account balance.
Like the creation of Facebook, the Internet.org also has a humanitarian advocacy background.
[box type="shadow" align="" class="" width=""] "Facebook created Internet.org to get 4.5 billion unconnected people on the internet." That is two-thirds of the population. Just last February 10, Internet.org was launched in India, Philippines by March and the world in the near future. So I think that this will last long, longer that the past free access by Smart and Globe. Hopefully Globe will adapt Internet.org too, soon.[/box]